I wouldn't exactly consider myself a daredevil but every now and then I get a wild hair and do something a little, shall we say, not smart. Like that time my husband and I went whitewater rafting in Colorado in June. Little did we know but by late spring the mountain snow in Colorado has just started to melt and the runoff creates huge, turbulent, angry rivers. Although I made it out alive, it took weeks and weeks to heal my bruised and battered body. And while the bruises have diminished and I'm able to laugh about it in hindsight, I'm still nursing the scars from that not so smart idea of mine.
Recently I have been using this all-natural scar lotion to help diminish scars and fade blemished skin. It's loaded with ingredients like wheat germ, vitamin E and aloe vera, so you can kiss scars goodbye without the harsh chemicals.
Homemade Scar Lotion
Most over the counter scar creams, while effective, are loaded with chemicals, parabens and fragrances that can cause skin allergies, irritation and a wide range of health problems. While they have been proven to help fade scars, they're definitely not something you want to put on your skin every day. But that doesn't mean you're stuck with those pesky scars.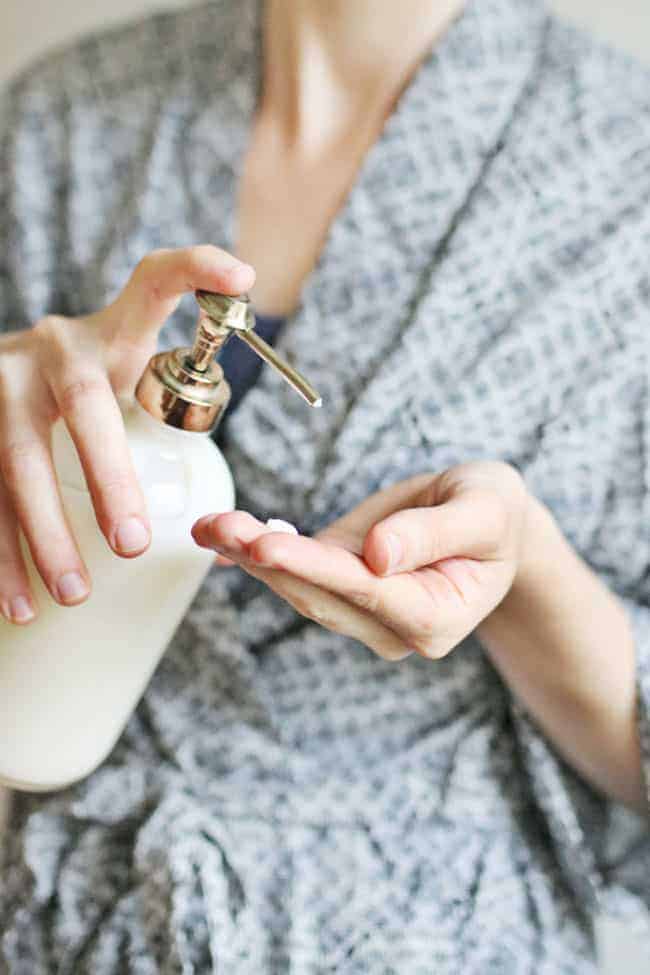 It turns out that lots of natural products can be just as effective at reducing scar tissue, helping make scars appear less noticeable. While the list is endless, here are a few or my favorite natural ingredients for scars:
Coconut oil
The omega-3 fatty acids and antioxidants in coconut oil have been shown to inhibit keloid scar tissue formation. It's also super moisturizing, which can help minimize the appearance of scars.
Frankincense
Frankincense oil has long be used to heal skin blemishes like moles and skin tags, but it's also said to help decrease the appearance of scars. It can be applied straight to skin or mixed with a carrier oil to lessen the intensity.
Aloe Vera
Aloe vera can help lessen the inflammation associated with scar tissue, thus making them look less noticeable.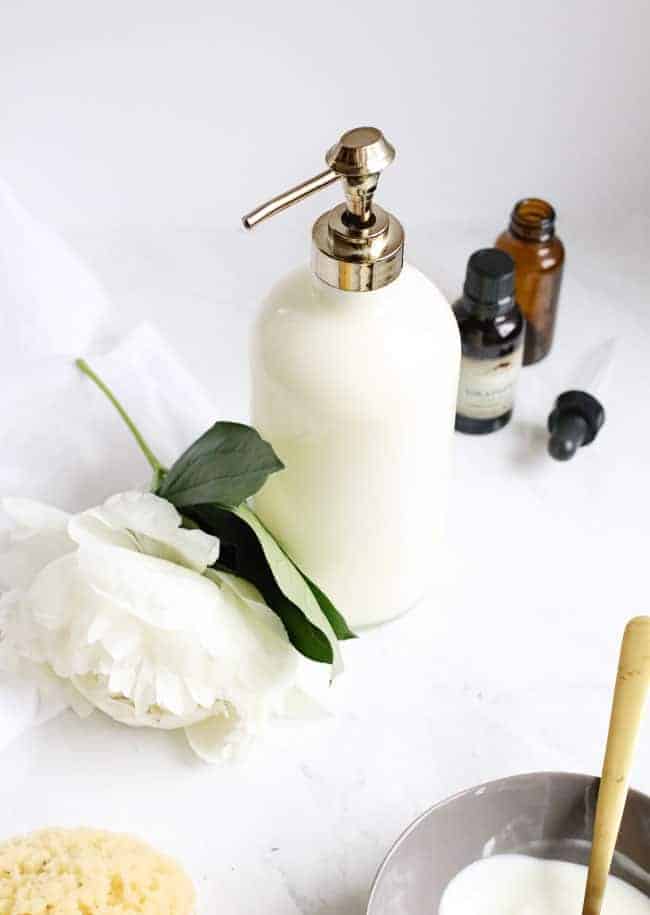 Wheat Germ
Because it's rich in vitamin E and Omega-3 and 6 fatty acids, wheat germ oil can help regenerate, nourish and hydrate skin. Massaging wheat germ oil into scars can help accelerate blood circulation, which in turn will rejuvenate the skin underneath and improve the absorption of vital nutrients.
Rosehip
Derived from rose seeds, rosehip oil is a natural source of fatty acids and vitamins that fight the signs of aging and smooth skin. It's said to help fade dark spots, scars, and stretch marks—all while giving your skin a healthy dose of hydration and a youthful glow.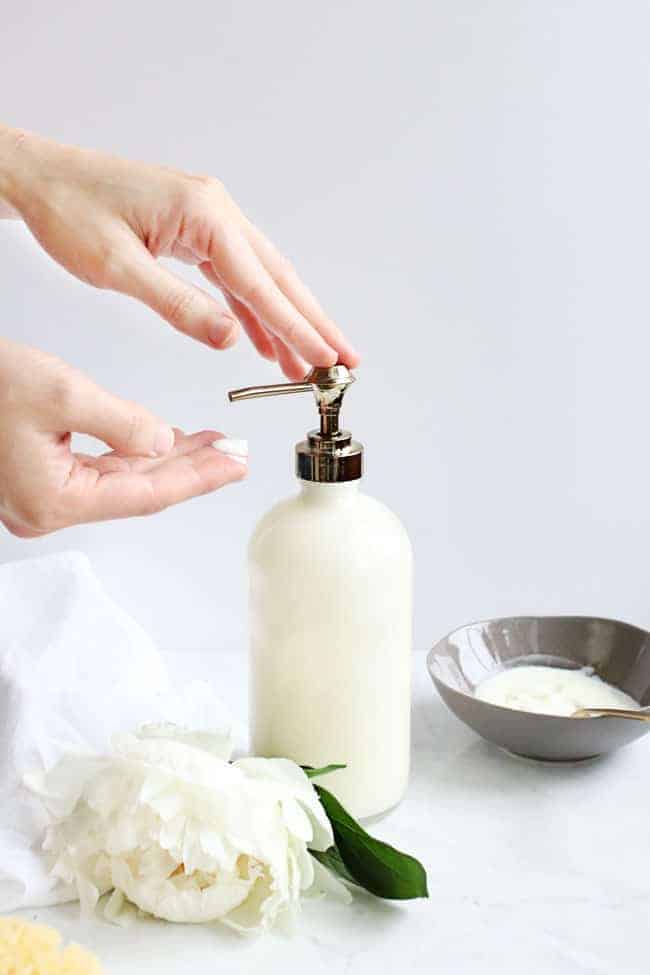 Although it's loaded with nourishing oils, when mixed together, these ingredients form a light, non-greasy lotion perfect for rubbing into scars or healing injured skin. Plus it's great for pouring into a pump bottle so you can dole out the perfect sized portion whenever you need it. Simply apply a dime-sized amount 2 to 3 times a day and let the ingredients work their magic. If you're using it specifically to reduce scars, try massaging the lotion into skin for 5 minutes to help break down the scar tissue and make it look less noticeable.
127