For homemade gifts, it doesn't get much easier than making your own melt & pour soap recipe. Once you buy a soap base (I like shea butter soap because it's so creamy) you can go wild making different flavors. Last time I experimented with cocoa & mint; this time I'm going with what every mom wants – flowers!
Homemade Shea Butter Soap with Roses and Vanilla
Shea butter is one of my favorite beauty DIY ingredients. We've made a ton of shea butter recipes because of its many skin benefits. It's mega moisturizing, so it's excellent in body butter, soap, and lip balm recipes.
If your skin is dry, start by replacing any harsh soaps and cleansers with recipes that include natural butters and oils. Shea butter has lots of vitamins A and E to naturally protect and condition damaged skin. Switching to a shea butter soap will leave your skin super soft instead of stripping away your body's natural oils.
A natural anti-inflammatory, shea butter also offers a low level of UV protection (approximately SPF 6). Don't use shea instead of sunscreen, however.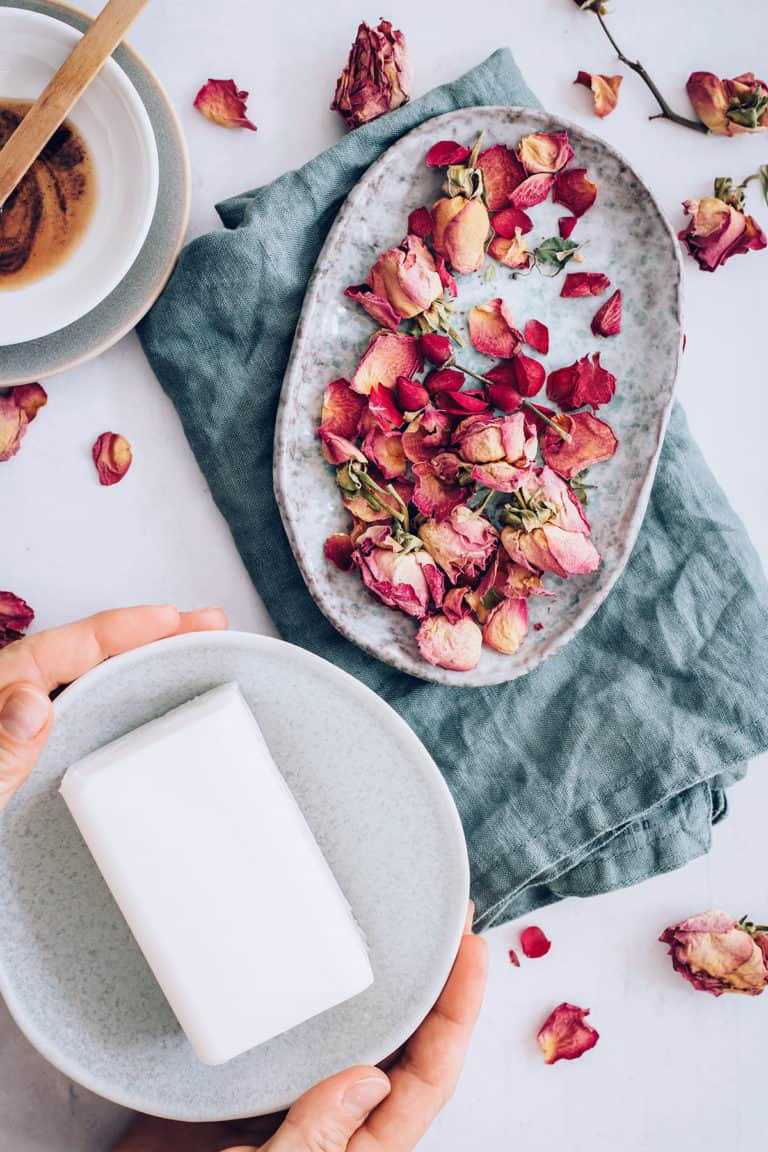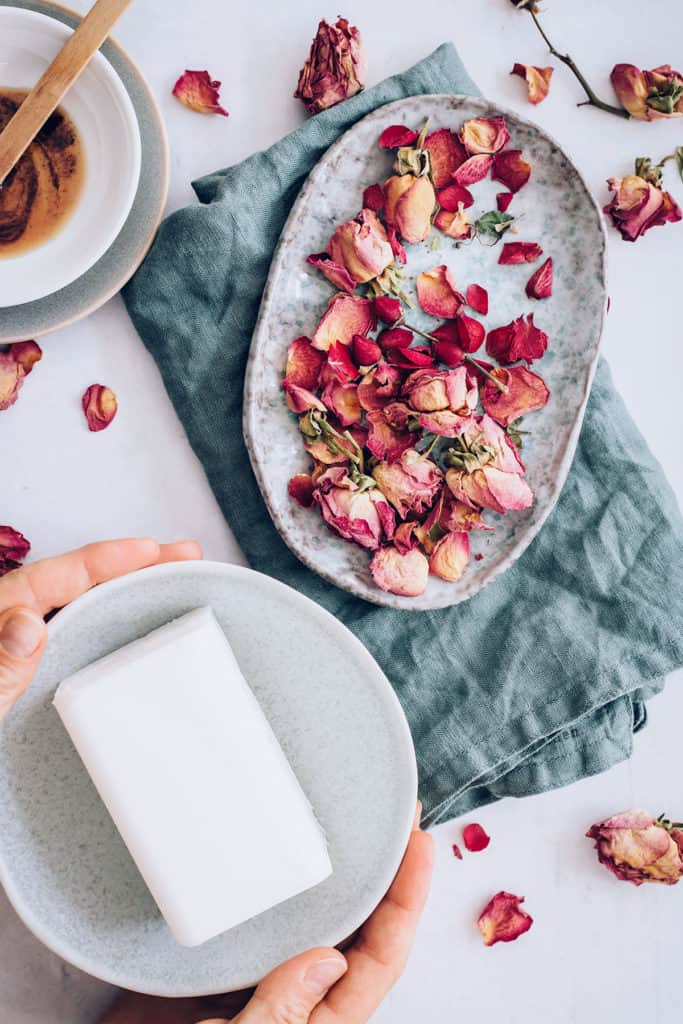 I chopped up and melted about 1/3 of a 2-pound chunk of shea butter soap base to make about 3 bars of soap. You might get more or less, depending on how thick you make your bars.
You don't need fancy soap molds, either. They're not a huge investment, but if you don't happen to have them around use any kind of Tupperware container or even something in the recycling bin. I've found old creamer cartons make excellent soap 'loaves' that can then be cut into bars.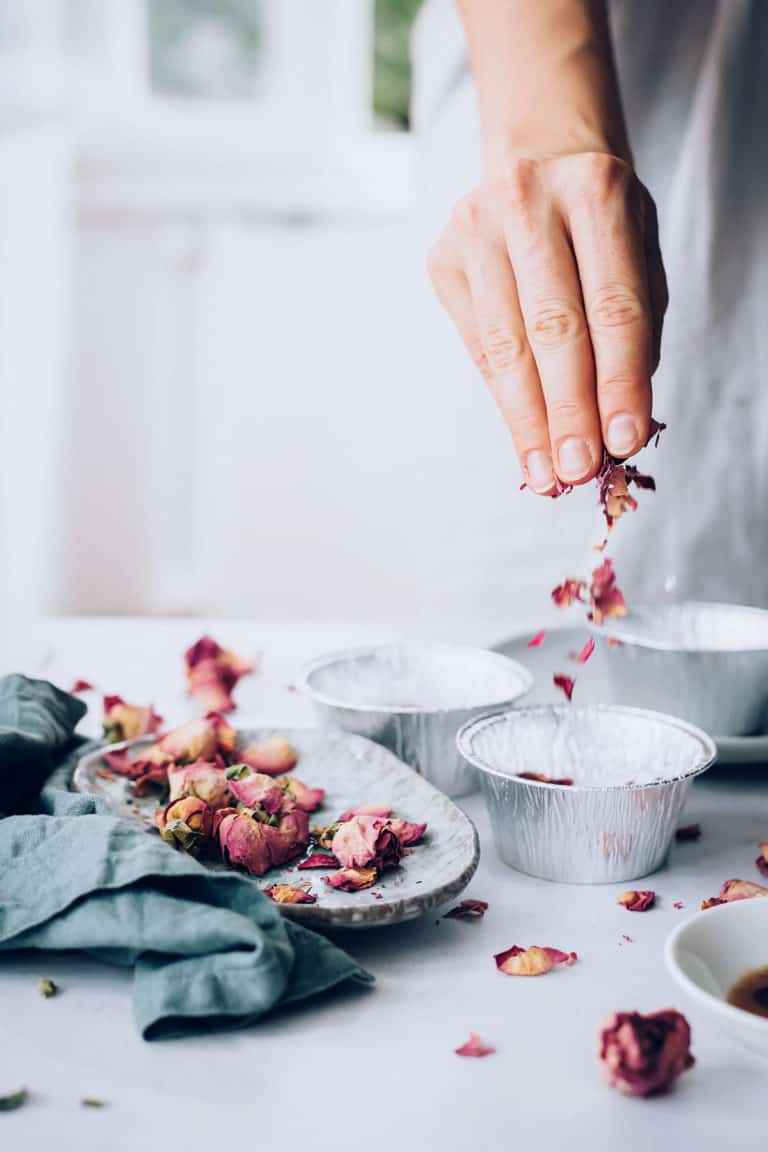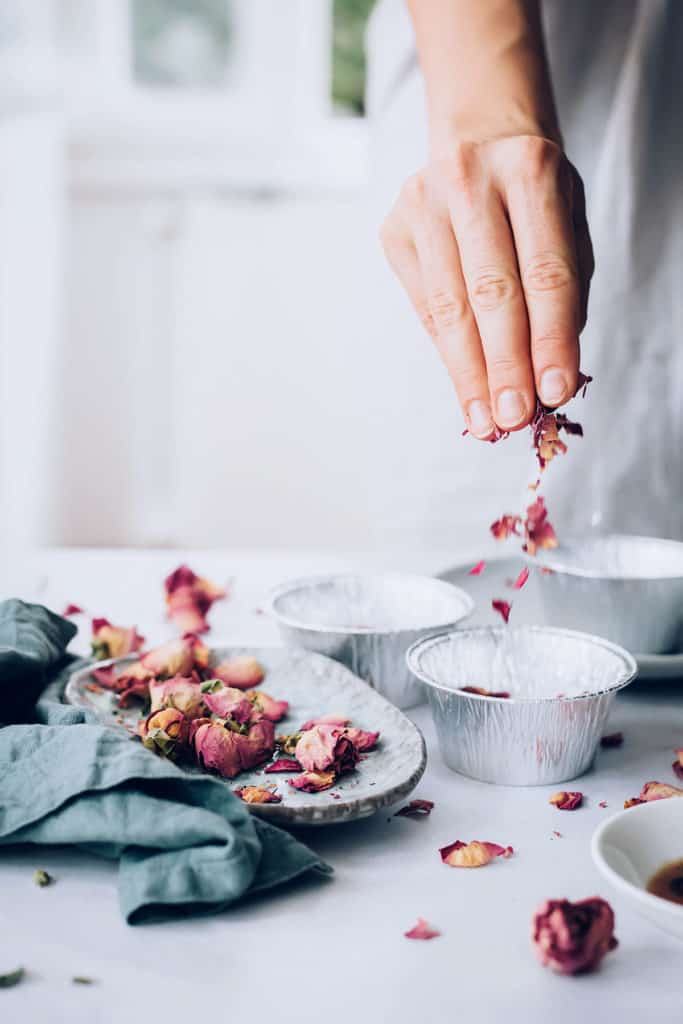 You might find that your rose pieces settle to the bottom of each bar. If that happens, wait until the soap is more firmly set but still wet and then sprinkle a few more pieces on top of the soap. Press them gently into the soap to make sure they stick.
One other troubleshooting note, if you're getting bubbles on the top of your soap, give it a spritz of rubbing alcohol to get rid of them.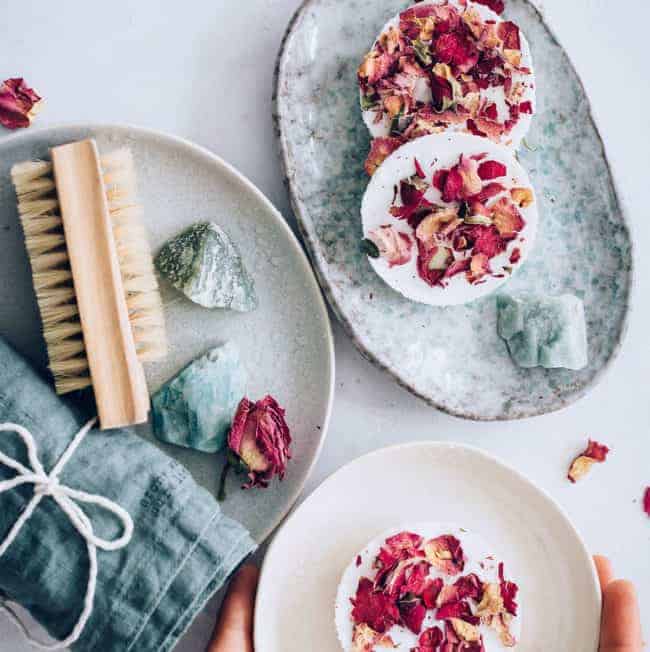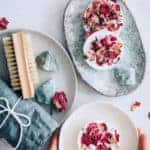 Print
Shea Butter Soap with Roses and Vanilla
A natural homemade soap that smells and feels great. All you need is 3 ingredients: shea butter, roses and vanilla.
Equipment
Microwave safe container, like a glass Pyrex measuring cup

Soap mold. A small plastic container works perfectly.
Instructions
Melt the shea butter soap base in 30 second intervals in the microwave until it is liquified. Use a microwave safe container, like a glass Pyrex measuring cup, so it is easy to mix and pour.

After the soap is melted, crumble the roses into small pieces and add to the soap with the vanilla extract. Start with 1 tablespoon of vanilla and add more if you want a stronger smell. Stir together until combined and pour into your mold.

Let the soap sit for an hour or two until it hardens. Then pop it out of the mold.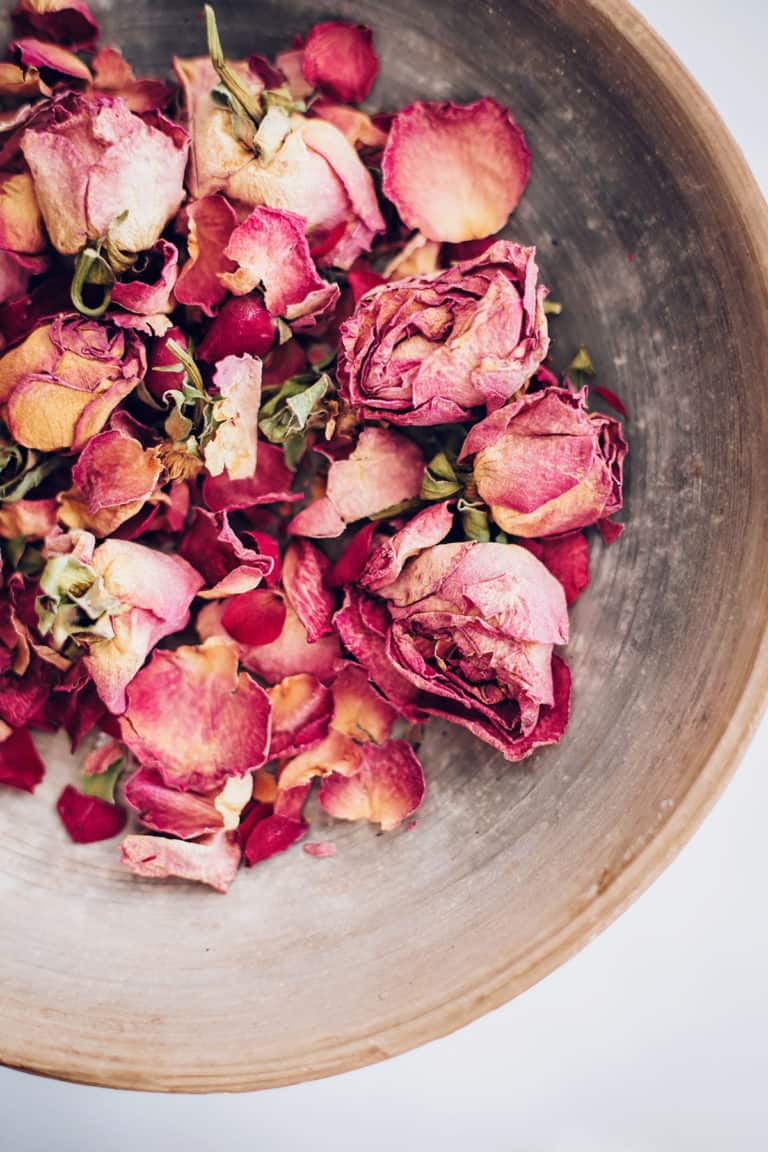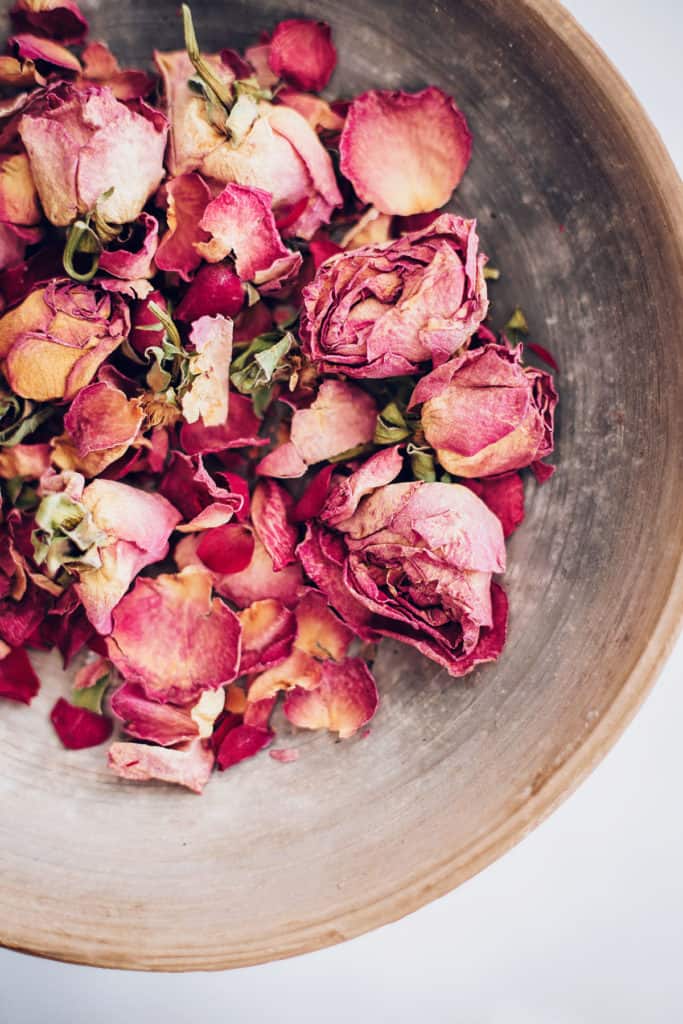 Photos by Ana Stanciu
142