Have you ever started reading a delicious recipe only to give up halfway through, intimidated by its use of homemade stock? Sure, you can always replace it with store-bought, but it's just not the same–and it's probably loaded with sodium too.
Solution? Learn how to make your own stocks and broths! And then keep them on hand in the freezer for whenever you need them. Master the recipes below–from bone broth to vegetarian stock–to take your soups and stews to the next level!
9 Homemade Stock & Broth Recipes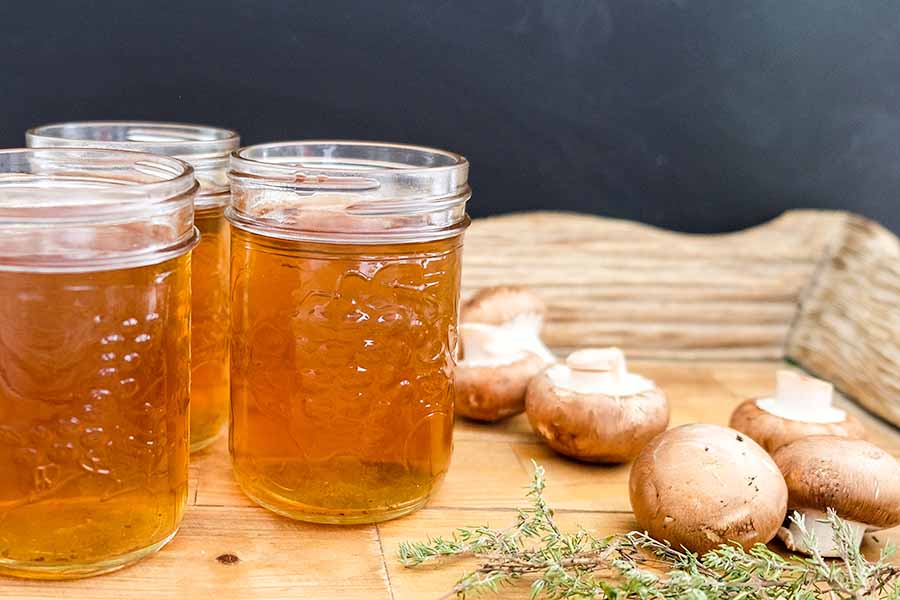 Not all broths and stocks are made with meat and bones! You can just as well make vegan mushroom broth, and you don't need more than four ingredients.
4-Ingredient Vegan Mushroom Broth from Only Gluten-Free Recipes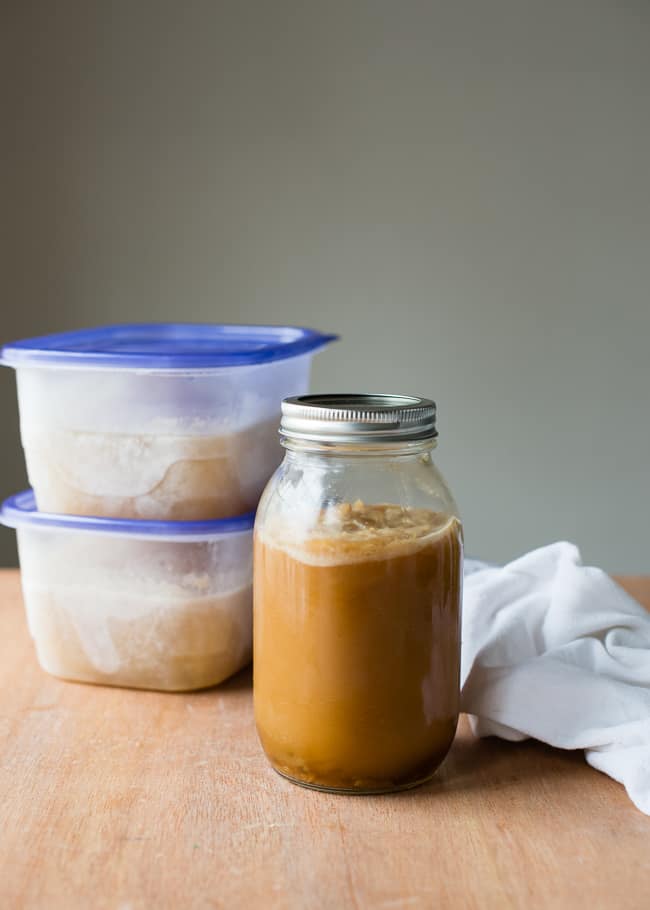 Probably the most used type of broth out there: chicken bone broth! Learn how easy it is to make using just the carcass of a roasted chicken.
Basic Chicken Bone Broth from Hello Glow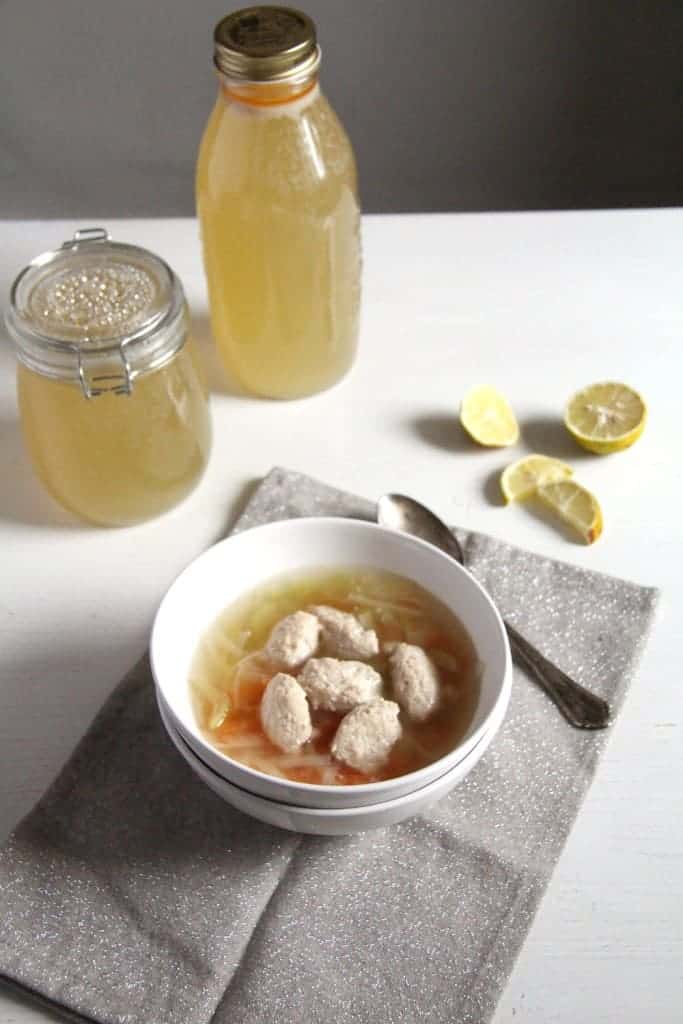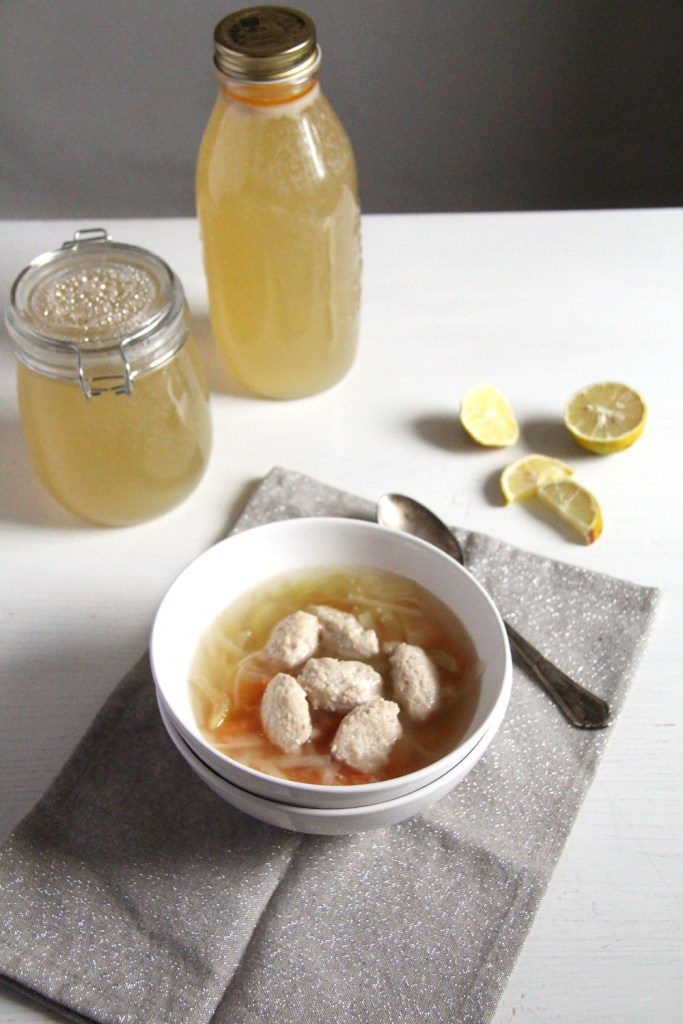 Even those who don't like fish soup all that much will love soups made with this stock! Moreover, fish doesn't need to simmer hours on the stove, so it's ready in 30 minutes!
Homemade Fish Stock from Where Is My Spoon?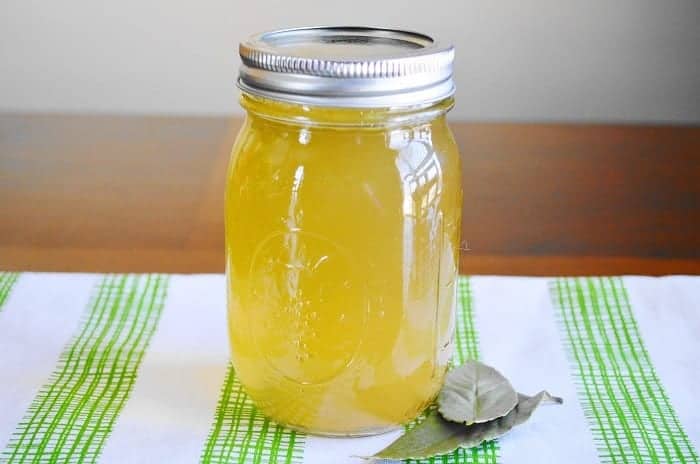 Your first instinct is to discard shrimp tails, of course. But what if we told you you could actually use them? Shrimp stock makes stews, paella and so many other dishes taste impressive!
Homemade Shrimp Stock from Jeanie and Lulu's Kitchen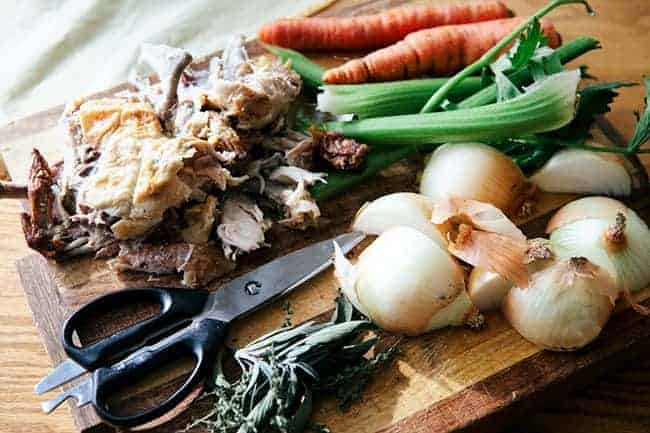 Perfect for the winter holidays, turkey stock is made with leftover bits that might otherwise go to waste. It keeps well in the fridge for a few days but you can also freeze it for up to one year!
How to Make Homemade Turkey Stock from Hello Glow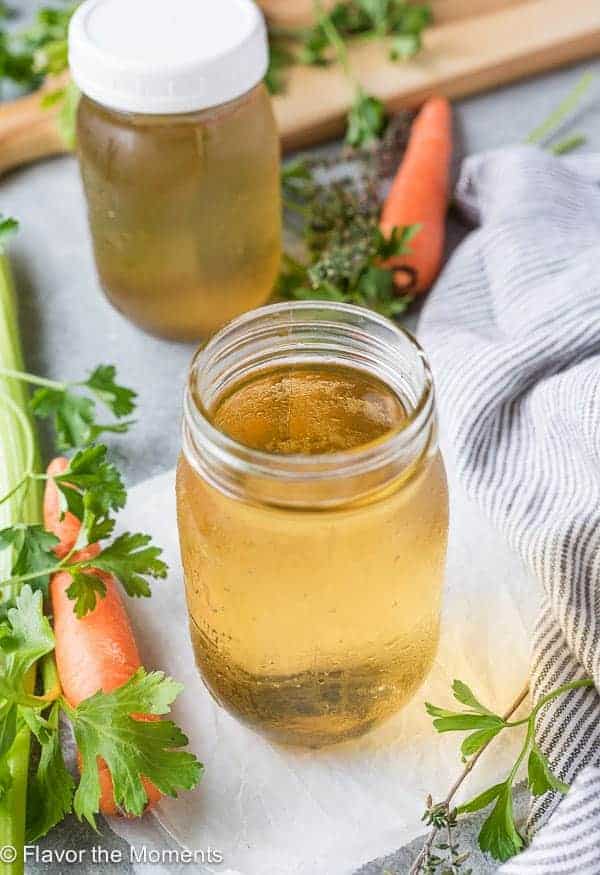 Instant pot, slow cooker, stove top? Whichever method you prefer can be used to make this easy vegetable stock. Onions, celery and carrots are must-have ingredients.
Easy Homemade Vegetable Broth from Flavor the Moments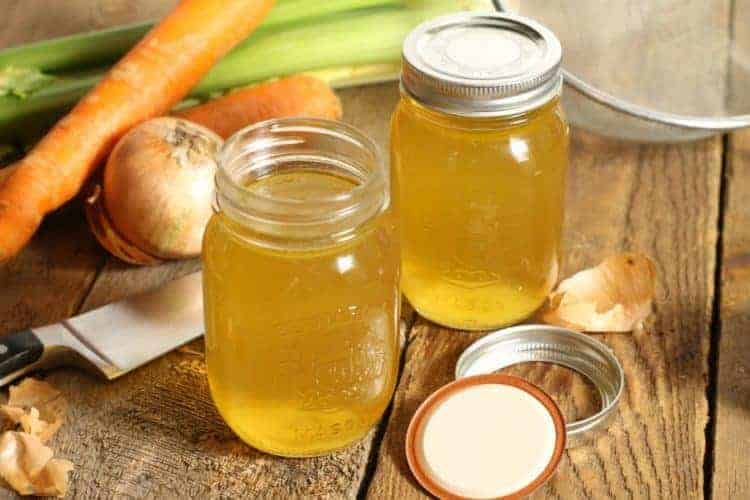 When you need a quick way to make chicken stock, opt for the instant pot version! It only takes 40 minutes and you get beautiful, clear stock that tastes delicious.
Instant Pot Chicken Stock from Earth Food and Fire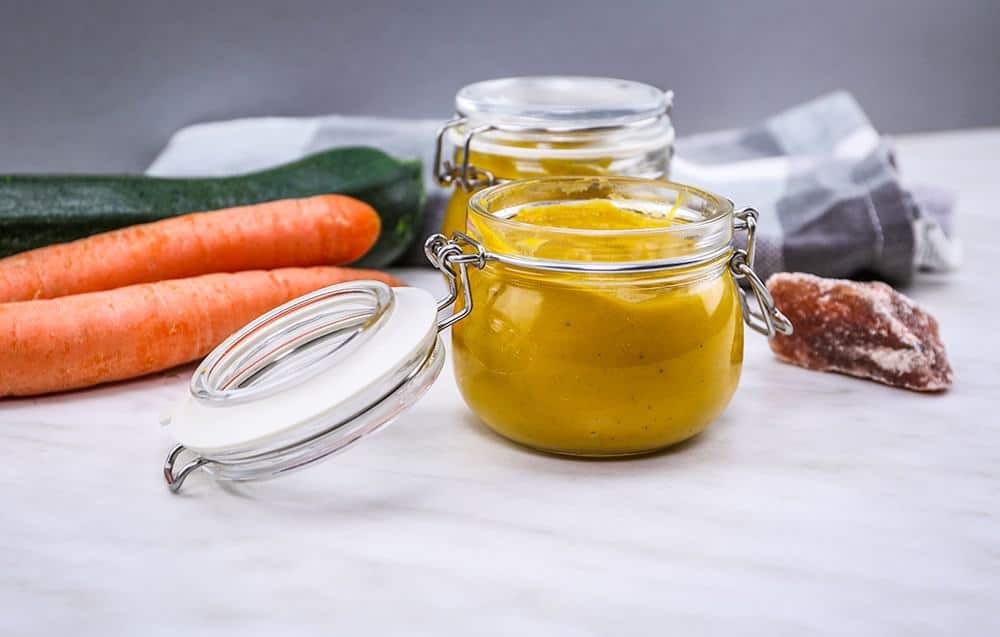 No room in the freezer for liquid stock? No worries, you can totally make it into a paste or powder! Just add 1-2 spoons to your sauce or stew and enjoy the taste.
Vegetable Stock Paste/Powder from Lofofoodie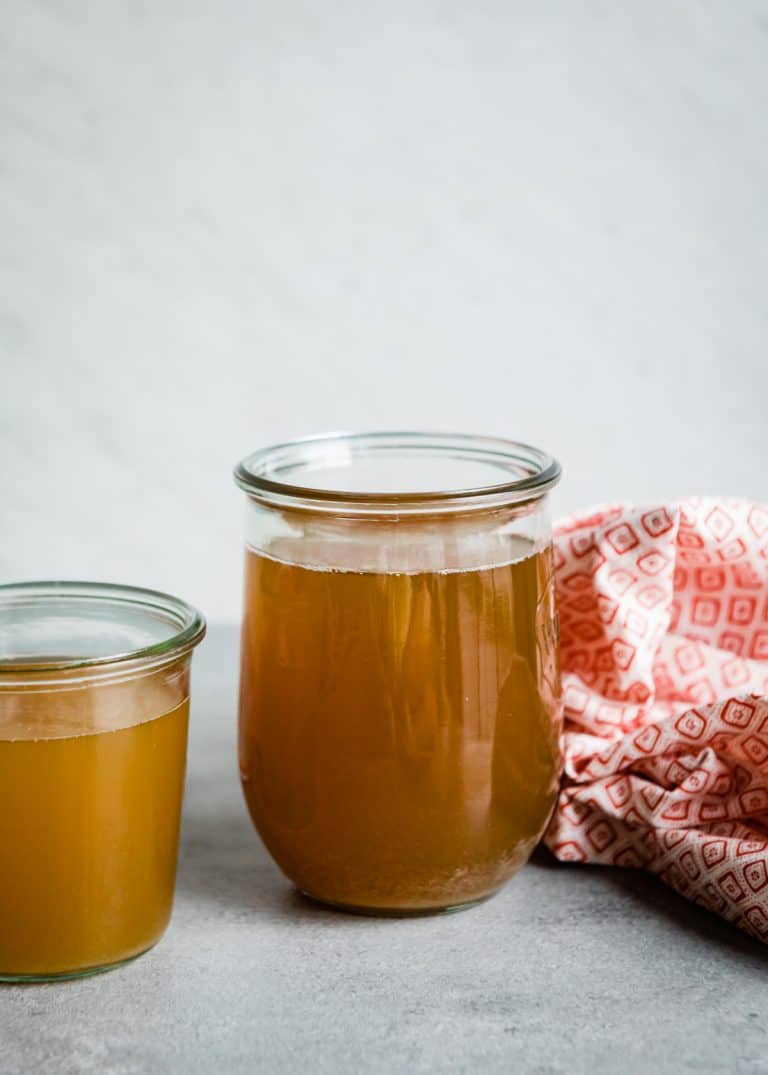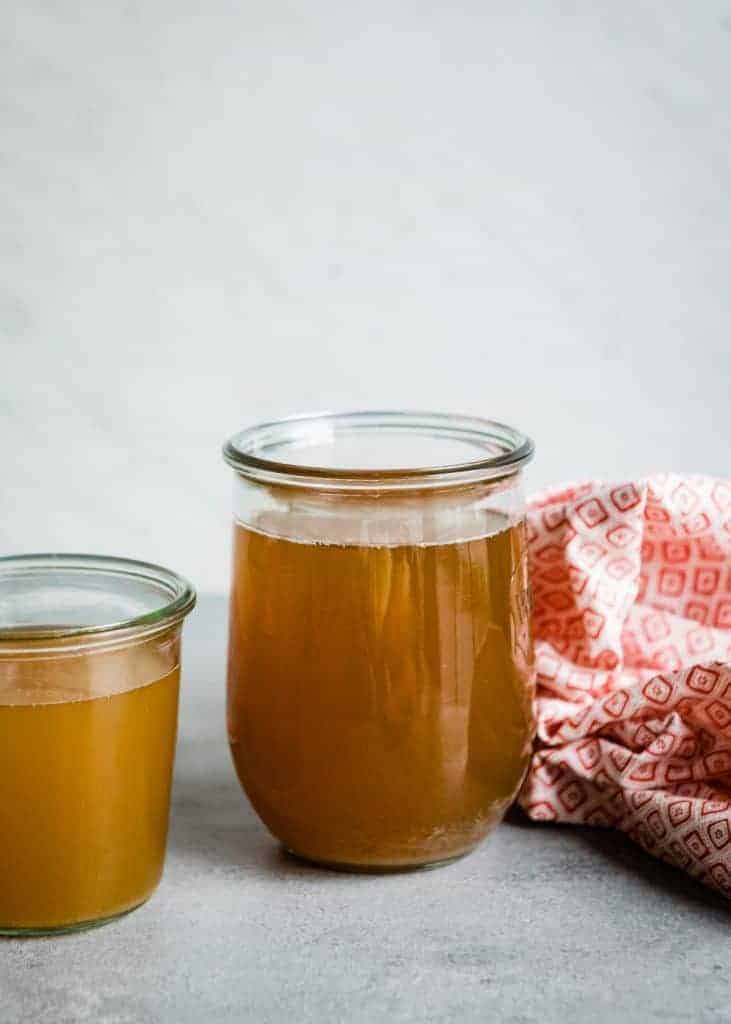 No actual bones are used in the making of this tasty broth–just lots and lots of veggies, mushrooms, and herbs! The perfect base for a vegetarian pho!
Vegetarian "Bone" Broth from Hello Glow
1