Leave it to Honey Ridge Farms to take care of all your gourmet honey needs! The brand was founded over 10 years ago in Washington by passionate people coming from a long line of beekeepers. They provide high-quality, all-natural specialty gourmet honeys and honey-based specialty foods, including fruit and spiced honey crèmes, honey-based vinegars, grilling sauces and honey glazes. If that sounds intriguing (and delicious), read on for how you can win some of their products!
Honey Ridge Farms Gourmet Honey Giveaway
Hello Glow partnered up with Honey Ridge to give one lucky reader the gift of honey, in edible and knowledge-based forms. Here is what you could win: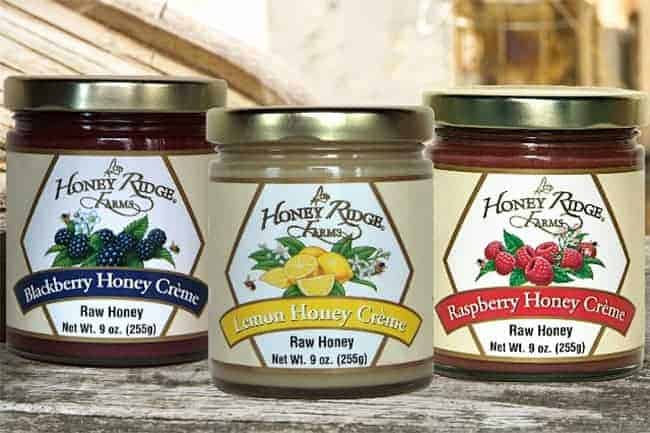 A set of three (Clover, Blackberry or Raspberry, and Lemon) smooth, creamy spreads in intense natural flavors (ARV $25.97). These honey crèmes are never cooked, a process that retains the natural flavor of the fruit and honey in a smooth, spreadable blend. Slather on warm buttered toast, scones, muffins, pancakes and waffles. Add it to hot coffees and teas. An ideal hostess present, teacher treat or gift for the food lover in your life. Kosher certified.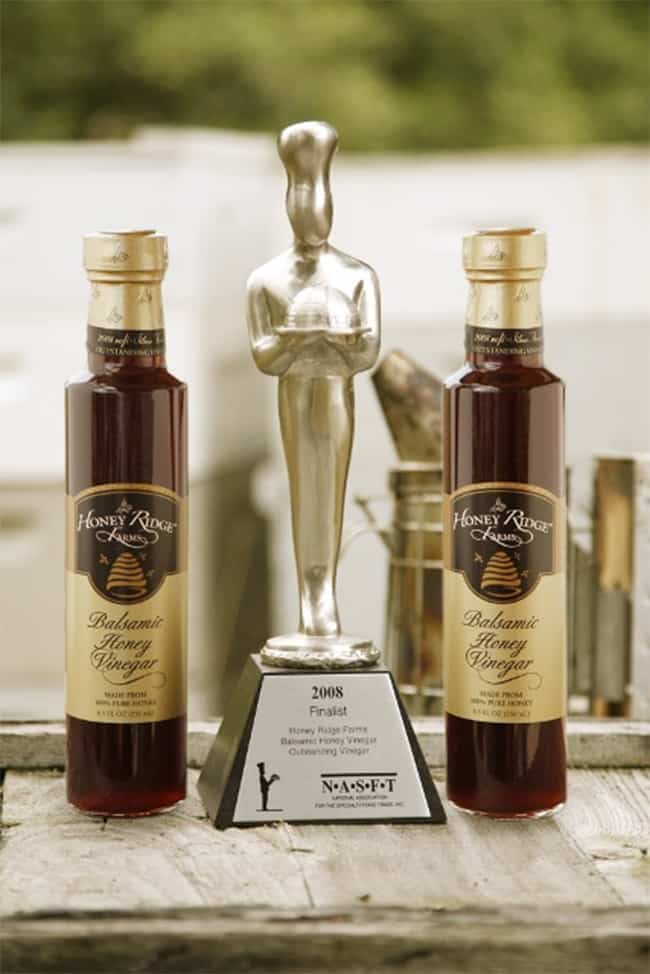 The award-winning vinegar (ARV $12.99) is truly unique and delicious – offering aged balsamic-style vinegar made entirely from honey.  It's intriguingly complex flavor adds another dimension to salads, sauces and marinades. It is especially delicious drizzled over sliced tomatoes and fresh mozzarella cheese. Add to dressings for leafy green, potato, pasta or rice salads. Toss with sliced strawberries and a pinch of black pepper for a delicious dessert combination. A portion of the profits from Balsamic Honey Vinegar help fund research to promote bee colony health – an important issue facing the beekeeping and farming industry today.
Cal Orey's book is a great compendium for all lovers of honey and for those looking to become lovers of honey (ARV $11.77). More than just delicious recipes with powerful and unique ingredient combinations, Cal's book also describes the history of honey, discusses its many variations (think beyond the golden honey bear most of us have in our pantries), and gives advice on where to buy those delicious but less common varieties. And, as the title suggests, Cal outlines honey's amazing healing properties that have been practiced for thousands of years. Here's a sample recipe:
Banana Nut Bread Recipe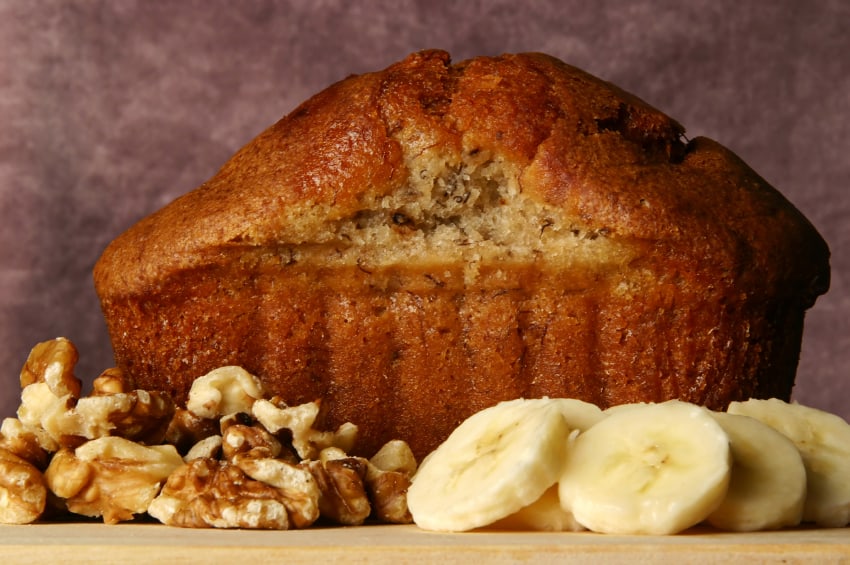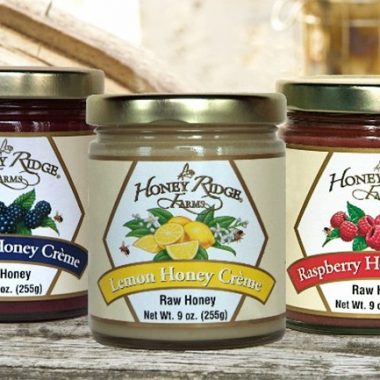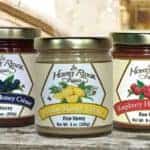 Print Recipe
Banana Nut Bread
Ingredients
2/3

cup

sugar

1/2

cup

butter

1/3

cup

honey

2

eggs

3

tablespoons

milk

1

teaspoon

vanilla extract

4

ripened bananas

mashed

2

cups

all-purpose flour

1

teaspoon

baking soda

1/4

teaspoon

salt

1/2 to 1

cup

chopped walnuts or pecans
Instructions
Preheat oven to 350 degrees F.

In mixing bowl, cream together sugar, butter and honey.

Add eggs, milk and vanilla, mixing well to combine. Stir in bananas.

In separate bowl, combine flour, baking soda and salt and nuts.

Add flour mixture to liquid mixture, stirring well to combine.

Pour into 2 well-greased and floured loaf pans.

Bake 45 to 50 minutes or until cooked throughout.

Let cool for 5 minutes after baking before removing from pans.
1