If you struggle with adult acne, you are not alone! A study by the American Academy of Dermatology found that more than 50 percent of women between the ages of 20-29 and more than 25 percent of women between the ages of 40-49 are affected by acne. Even if you never experienced breakouts as a teenager, you can be plagued by acne as an adult.
Hormone imbalances can often be the cause for adult acne. As we age, it becomes more difficult to shed dead skin cells, and if our hormones are out of balance, those dead skin cells will become sticky–this leads to clogged pores and breakouts. Menstrual cycles and menopause often exacerbate hormonal acne as well.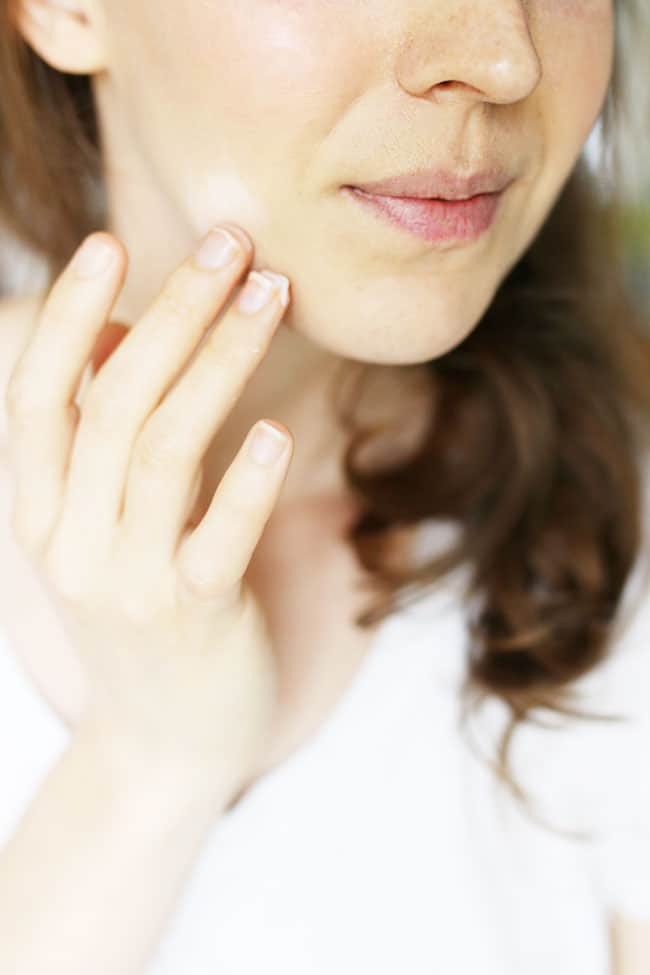 Now that we know why hormonal acne occurs, what type of treatment is available?
Oral Contraceptives + Prescriptions
For severe cases of hormonal acne doctors will often prescribe a birth control pill to alter hormone levels. The prescription drug spironolactone has been found to be effective at clearing acne too, particularly when caused by Polycystic Ovary Syndrome (PCOS).
Retinoids
Retinoids are derived from Vitamin A and help rapidly exfoliate the skin–this accelerated cell turnover helps clear clogged pores. You can find both over-the-counter and prescription-strength retinoids.
Natural Alternatives
Before turning to prescriptions, it's great to try some natural treatment options. Tea tree oil, alpha hydroxy acids, non-comedogenic cleansers and moisturizers, and increasing water intake are all effective ways to fight the symptoms of hormonal acne.
Diet
While it's unclear just how much diet can impact acne, there are foods that cause inflammation, as well as foods that can fight inflammation. Some inflammation-inducing foods to stay away from include refined sugar, processed meat, excessive dairy, and refined wheat products. Foods that fight inflammation include anything high in Omega-3 fatty acids (wild caught fish, fish oil, flaxseeds, egg yolks, walnuts, chia seeds) and fresh vegetables and fruit.
Patience is also crucial when dealing with hormonal acne. It will not resolve itself overnight, and it might take trial and error to find what works for you.
32