Embarrassing mom admission: I'm terrible at playing with my kids. Want me to read a story? Get you dressed? Cook a homemade meal? No problem. But when it comes to pretending to be the big sister at the tea party, I'm the worst. With my head full of a dozen items on the to do list, I struggle to relax and enjoy the moment. Here are 5 tips to make peace with play.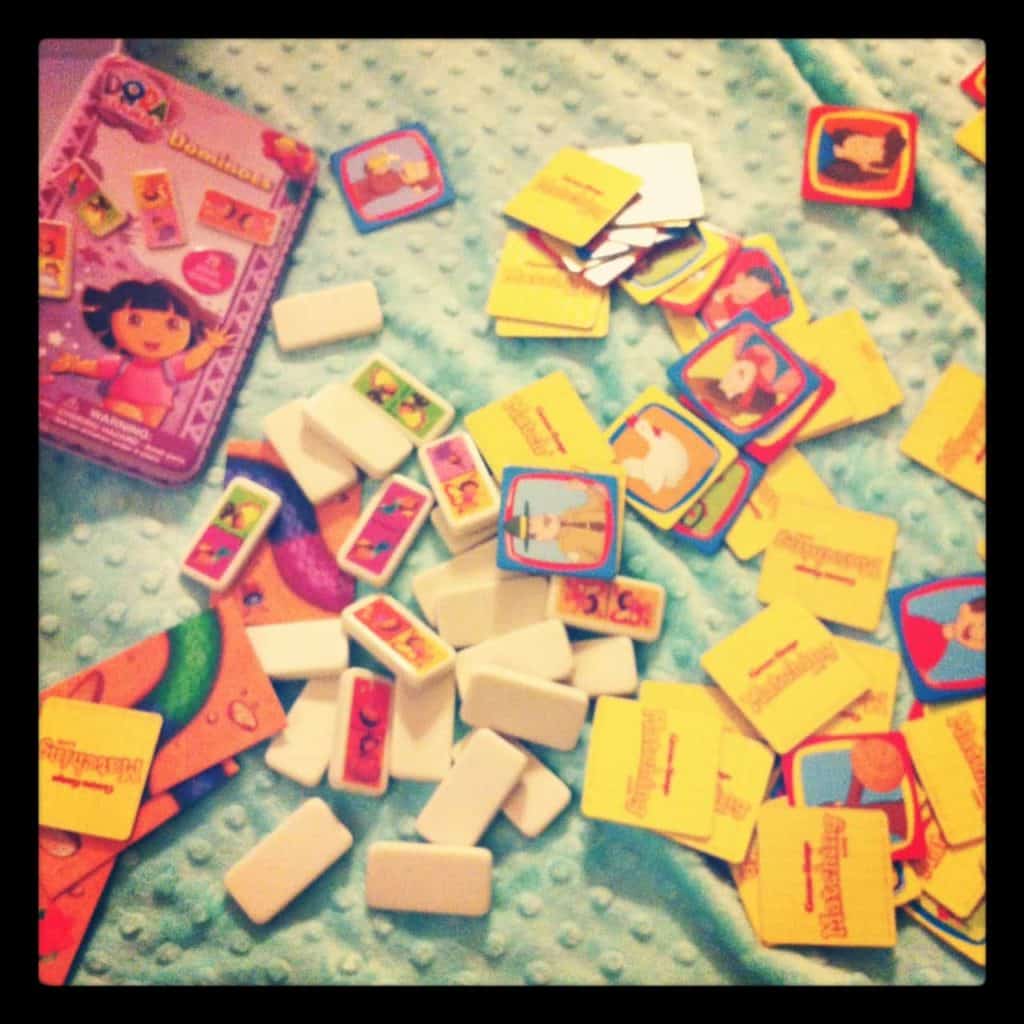 1. Play a game
With rules and a semblance of structure, games are a great way for me to spend time with my kids. It's usually time we get to spend 1-on-1 and they eat up the undivided attention. But be warned: your 5-year-old will kick your butt at Memory. :)
We love to play Hiss, dominoes and Candyland. And today we tried out this online HotelT game. Caroline was a little young to really understand how the game worked, but Mom quickly got addicted. So I'm pretty sure your 7+ crowd will love running this hotel for monsters. (Don't worry, it's not scary.)
Caroline and I always share our favorite moments of the day at bedtime. One of hers last night? Playing the "monster game" together.
2. Limit time online
No, I'm not talking about TV or computers. I'm talking about my phone. Email, Facebook, Twitter. They've made it so easy to interact with everyone but the people right in front of me. It's time to put the phone down so we've established a "phone free" time from 5-8 pm.
3. Involve them in things you do
If I'm cooking dinner or doing a craft, Caroline is usually at my side in about 30 seconds asking, "Can I help?" To be totally honest, part of me cringes. It will take longer and be messier, and that can be hard for us type-A moms. But then she goes into excitement overload about cracking an egg or washing a cup and I can't help but smile.
4. Just be there
Sometimes your presence is all they need. I have to remind myself that it's okay to be tired and not want to play an elaborate game of dress up or fort building. It's okay if we just sit on the floor and play with blocks. Sometimes that's enough.
5. Make time for special moments
Taking Caroline to the movies for her birthday was a special moment for me. I'm so often overwhelmed with having three kids and the logistical nightmare of every outing that it's easy to not leave the house. But we are definitely rallying to visit the pumpkin patch, jump in the leaves, and make caramel apples this fall.
What special moments are you looking forward to this fall?
Sony Pictures Presents "Hotel Transylvania", where monsters go to get away from it all. Check in September 2012.

Compensation was provided by SONY via Glam Media. The opinions expressed herein are those of the author and are not indicative of the opinions or positions of SONY
0