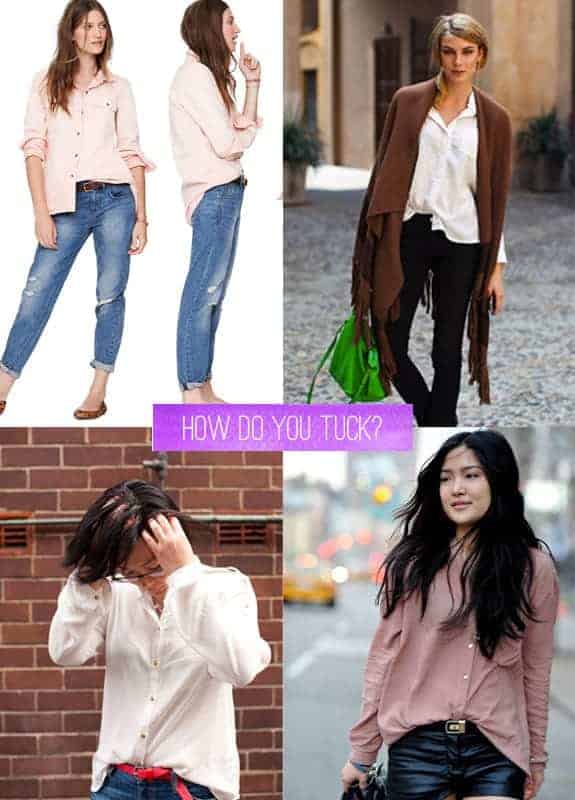 Photos: Madewell | Stockholm Street Style | XSSAT | Hanneli
This weekend at the pumpkin patch I saw the most effortlessly cool mom sporting a trend I hadn't seen before – the half tuck. Have you spotted this? I assume if it has hit Nashville, then it must be everywhere!
I'm more of a front tuck gal myself. Especially if I have a fun belt to show off. And I can't remember the last time I tucked in a shirt all the way. Being short waisted, it's not my look!
How do you tuck?
0