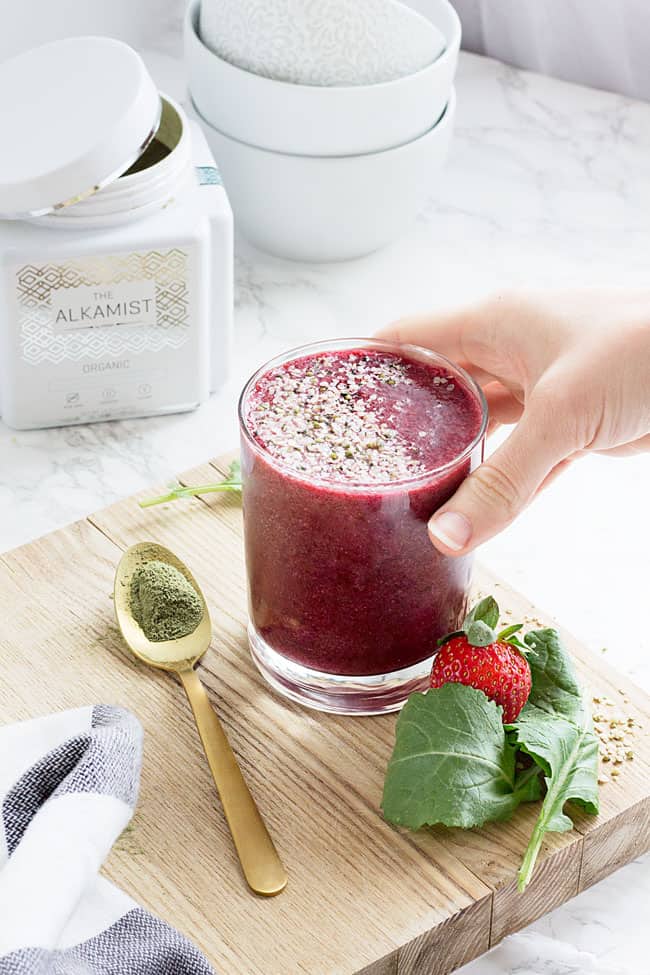 We've partnered with Swhey to create this post.
Trying to choose the right protein powder can be a daunting task; it's a jungle out there with so many different types, brands, flavors, and additives. The ideal protein powder can vary from person to person depending on their specific lifestyle and needs, but there are some general guidelines you can follow to sift through the many options at hand.
First things first: many people use protein powders for different reasons, but at the end of the day, they're a great way to ensure that your body gets nourished and satisfied quickly, no matter who you are. Whether you're trying to lose weight, gain weight, improve athletic performance, build muscle mass, or just seeking overall wellness and a beautiful glow from the inside out, you may find that the right protein powder will do the trick.
And if you think that protein powder is best left to muscly gym-going dudes, think again; women may actually benefit from protein powder even more than men do, as many women fall short with daily protein intake in their diets.
The average woman needs around 50 grams of protein each day, with that amount increasing to upwards of 75 grams per day for those who are very active, trying to lose weight (to prevent muscle loss) or who are pregnant.
But what kind of protein is best?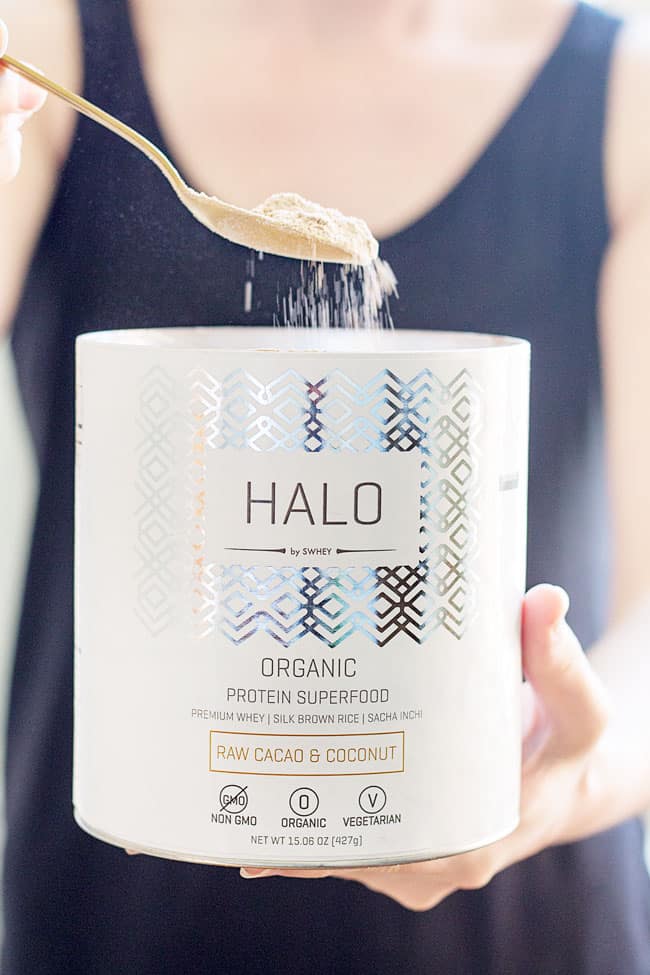 Whey, which comes from cow's milk, is one of the best for daily use. It contains all of the essential amino acids, and is easily digested and used by our bodies. Even those who are lactose intolerant can usually digest a whey protein isolate powder without any problems.
Whey has been shown to be more effective than other protein powders in stimulating muscle protein synthesis, which means it helps form lean muscle and revs up your metabolism.
Brown rice protein is a good choice for vegans or those who can't tolerate dairy products. It helps with digestion and contains most of the benefits that whey has to offer, and it's 100% plant-based and gluten free.
Casein is another protein that comes from cow's milk, and like whey it contains all of the essential amino acids that your body needs. Casein is digested more slowly, which means it can be used throughout the day and can keep you feeling full and satisfied.
Soy protein is another common choice for plant-based protein. It's digested quickly and efficiently by the body, and contains all of the essential amino acids, unlike other plant sources.
Egg albumin is another slow-release protein that can be taken throughout the day.
Hemp protein is 100% plant-based and in addition to being a good source of protein it's also rich in omega-3 fatty acids.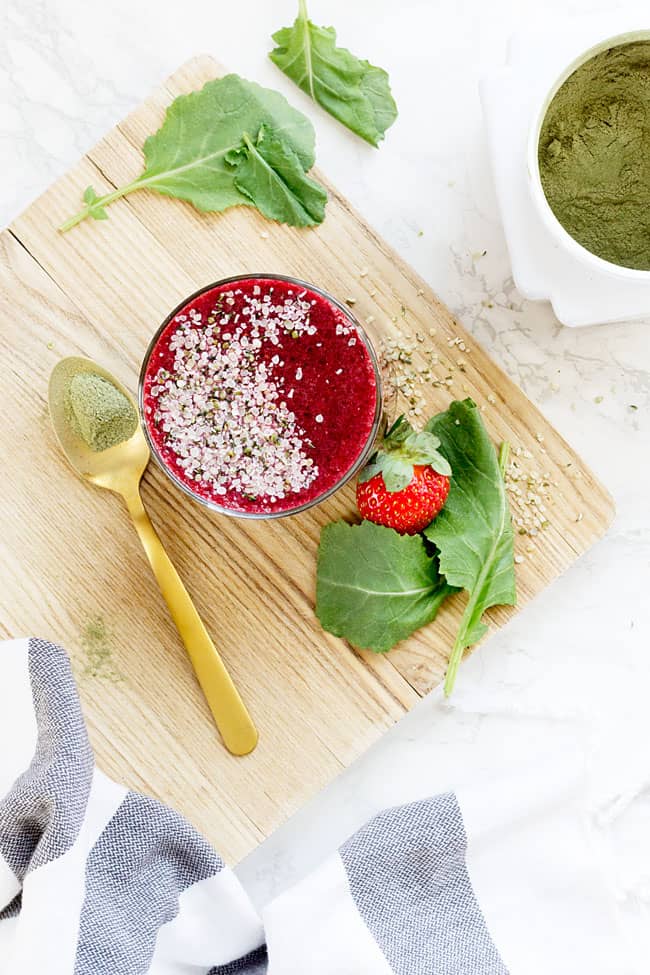 Once you've selected the protein base that's best for you (we're going with whey), it's important to give the ingredient list a thorough read. Many protein powders are packed with sugar in an effort to make them more flavourful, but these tend to pack a heck of a calorific punch and often negates the purpose of reaching for a healthy protein powder in the first place.
If sugar or another sweetener is one of the first ingredients, move on to another brand. Also keep an eye open for bulking ingredients and fillers such as apple fiber, maltodextrin, or cellulose, which just get in the way of what you really want: protein.
Here's what we recommend you look for in your protein powder blend:
A complete amino acid profile in every serving to support tissue repair and lean muscle formation, promote collagen development for healthy skin, and increase metabolism.
Organic and ethically sourced ingredients.
No sweeteners, junk, or fillers.
Something that tastes great!
So what ticks all the boxes? Have you heard of Swhey? You have now!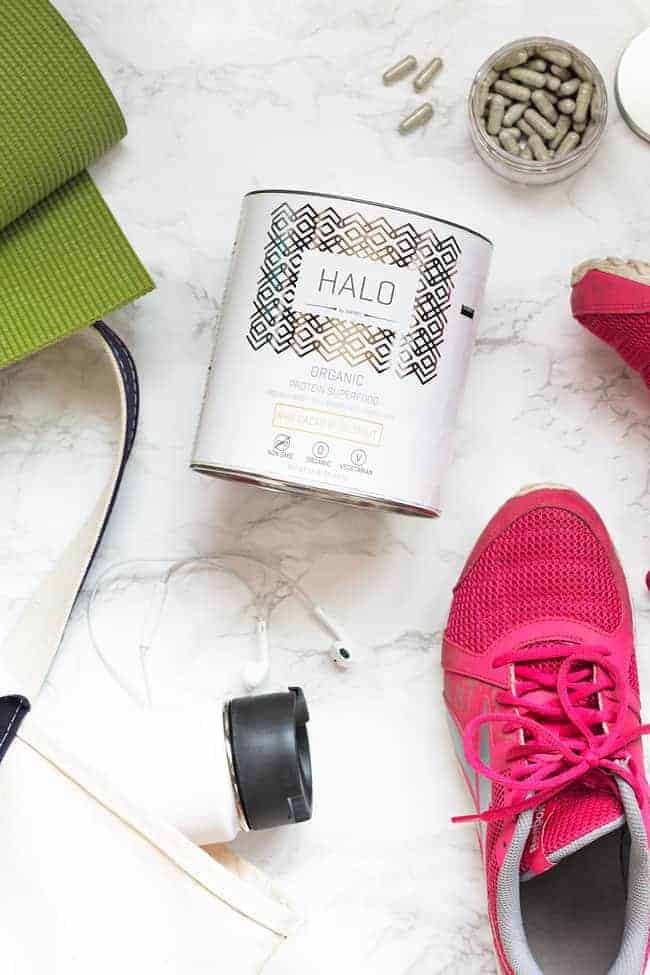 Swhey's Halo protein powder uses a blend of whey (the queen of protein!), brown rice, and superfood ingredients like sacha inchi to help get that beautiful glow from the inside out. And it's got a delicious chocolatey coconut flavor to boot, with fair trade cocoa rich in iron and magnesium, and pink Himalayan salt to balance your pH and improve hydration.
Feeling and looking good both start on the inside. Swhey's Halo protein powder is not only the perfect whey and plant-based protein blend to help retain lean muscle and keep your metabolism going strong, but it also promotes glowing skin and shiny hair. All that plus a blend of superfood ingredients for radiant beauty, inside and out.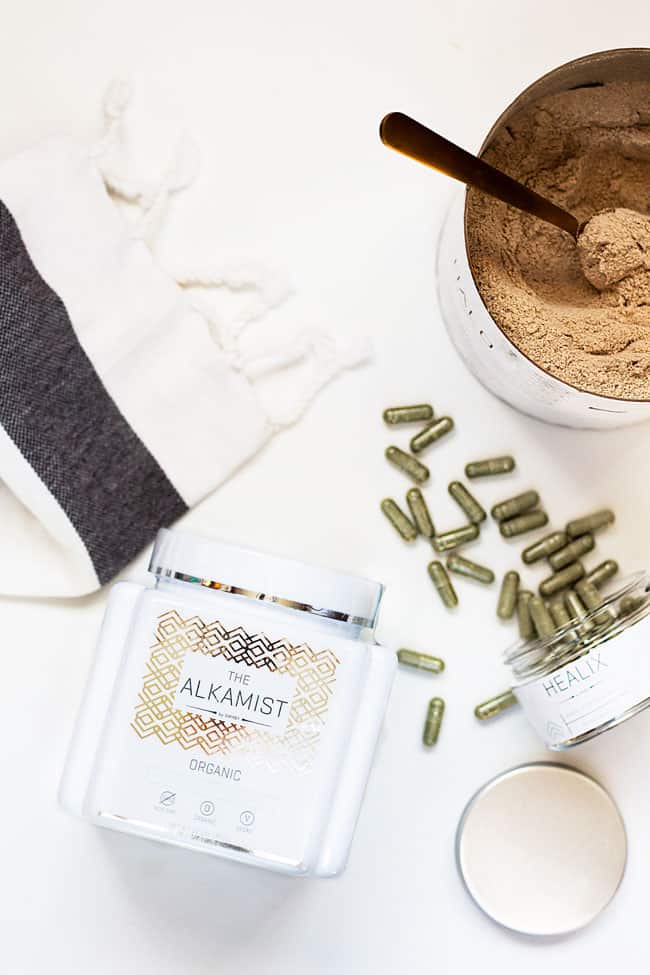 Here at Hello Glow, we believe healthy skin starts with good nutrition and that's what Swhey's all about too. In addition to their Halo protein powder, they also make Healix, a cleansing treatment that comes in capsule form, and The Alkamist, an organic supergreen powder with over 30 ingredients that promote beauty. Because even the most expensive serums and facial creams can't compare to the results you get from nourishing your body with high quality foods and supplements.
Learn more about Swhey at swhey.com.
2