This is a sponsored post written by me on behalf of CuVerro. All opinions are 100% mine.
As anyone who has ever come down with a bad case of food poisoning will tell you, there's something to be said for color coding your chopping boards and really deep cleaning your kitchen. I think we have all heard that designating one color of cutting board for raw meat and another for fresh produce will help keep you from cross-contaminating your food, and disinfecting your cutlery, counter tops and kitchen sink will help keep food-born illnesses at bay.
But despite knowing how important this is, I still can't bring myself to do it all the time. I'm more of a chop, rinse and hope for the best kind of chef (eww, I know). But after a recent bout of food poisoning, I have come to realize the importance of really sanitizing my kitchen quickly and naturally.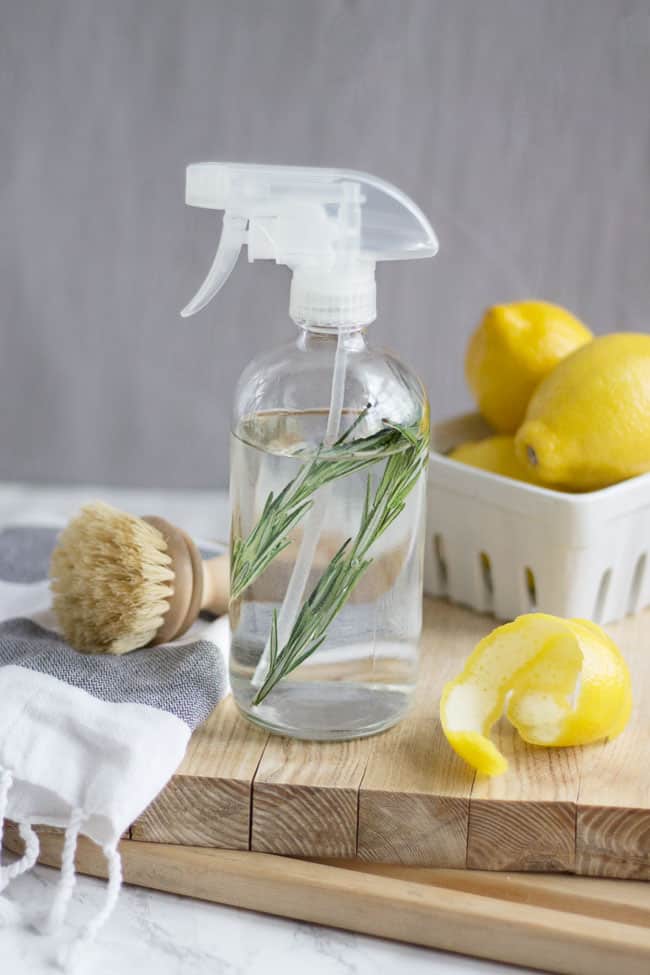 Cleaning your kitchen and actually knowing it's clean are two different things. Bacteria can survive on surfaces that people touch for months. Studies have shown that up to 80% of germs are transferred by touch, and thousands of people get sick each year as a result- even in places they think are safe (like hospitals).
Thanks to this helpful Hygenia ATP Monitoring System from CuVerro I was able to test my cutting boards, kitchen sink faucet and various surfaces around the house before and after a thorough cleaning to see how effective my disinfecting methods were.
By measuring ATP, a molecule that is present in all living things, the testing tool lets me gauge the cleanliness of my home, which in turn helps me to make cleaner, healthier choices for my family. With just a quick swab of my most-touched surfaces I was able to see how dirty my home really is and trust me, it wasn't pretty.
[In case you were wondering, a quick read-out from the ATP device showed me that my kitchen sink was about as dirty as my trash can. And my cutting boards were only slightly cleaner. That's how bad it was.]

But modern cleaning methods aren't perfect, and even after sanitizing your kitchen there are still germs left behind, especially on surfaces made of plastic, wood and even stainless steel. But most people don't know that copper has inherent germ-fighting properties that do most of the disinfecting for you. As a matter of fact, copper has been shown to actively kill up to 99.9% of harmful bacteria, when cleaned regularly, without you having to lift a finger.
And to help you put copper to work in your home, look for antimicrobial copper products like kitchen sinks, light switches and door handles with those same germ-fighting properties. So now you don't have to worry about your kitchen sink harboring more germs than a trash can.
By making the simple switch to copper in the most highly-trafficked areas of your home, you can greatly decrease your exposure to bacteria, but you don't have to stop there.  CuVerro antimicrobial copper can help keep the places where you hang out frequently germ-free as well. Gyms, schools, and churches (practically anywhere illnesses are spread) are just a few of the places that can benefit from the germ-killing power of copper.
How to Clean a Cutting Board
1. Clean and Disinfect
Rinse your board to get rid of any leftover food residue and use a cloth soaked with a little bit of vinegar to remove any stuck-on food particles.
Pour or spray 3% hydrogen peroxide all over your cutting board and distribute it as best you can with a clean rag. Let is sit for a few minutes to kill the germs, then rinse.
2. Deodorize and Remove Stains
Sprinkle the board with salt and let it sit for several hours to absorb any lingering smells. To remove stains and get rid of any residual odors, scrub the board with a mixture of salt and lemon juice. The acid in the lemon juice will give the abrasive salt the extra kick it needs to remove tough stains.
3. Condition
This last step is optional but it will definitely help keep your boards in tip top shape for years to come. To condition your boards, pour a bit of mineral oil (or you can use walnut oil as a substitute) on a kitchen rag and gently rub it into your cutting board.
When you're done, let the oil sink in overnight before using your board to prep food.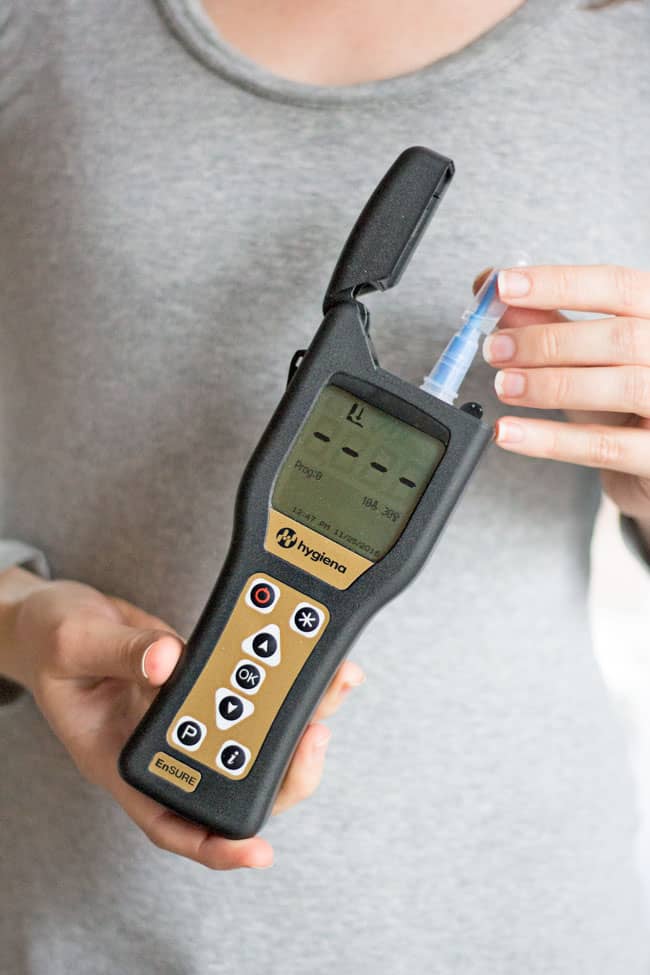 CuVerro is on a mission to educate people about the benefits of copper. Their copper surfaces are the ideal material for any surface you touch because it kills bacteria and keeps on killing it. Copper has been proven by EPA testing to kill 99.9% of bacteria within 2 hours of exposure. EPA tests also prove that copper continuously kills bacteria – even after repeated contamination. How wild is that?
If CuVerro antimicrobial copper surfaces were used in more places (healthcare facilities, schools, fitness centers, cruise ships, etc.), the world would be a much cleaner place. For more 'Eww…' check out CleanAsCopper.com!
38