As anyone who has ever come down with a bad case of food poisoning will tell you, there's something to be said for color coding your chopping boards and really deep cleaning your kitchen. I think we have all heard that designating one color of cutting board for raw meat and another for fresh produce will help keep you from cross-contaminating your food, and disinfecting your cutlery, counter tops and kitchen sink will help keep food-born illnesses at bay.
But despite knowing how important this is, I still can't bring myself to do it all the time. I'm more of a chop, rinse and hope for the best kind of chef (eww, I know). But after a recent bout of food poisoning, I have come to realize the importance of really sanitizing my kitchen quickly and naturally.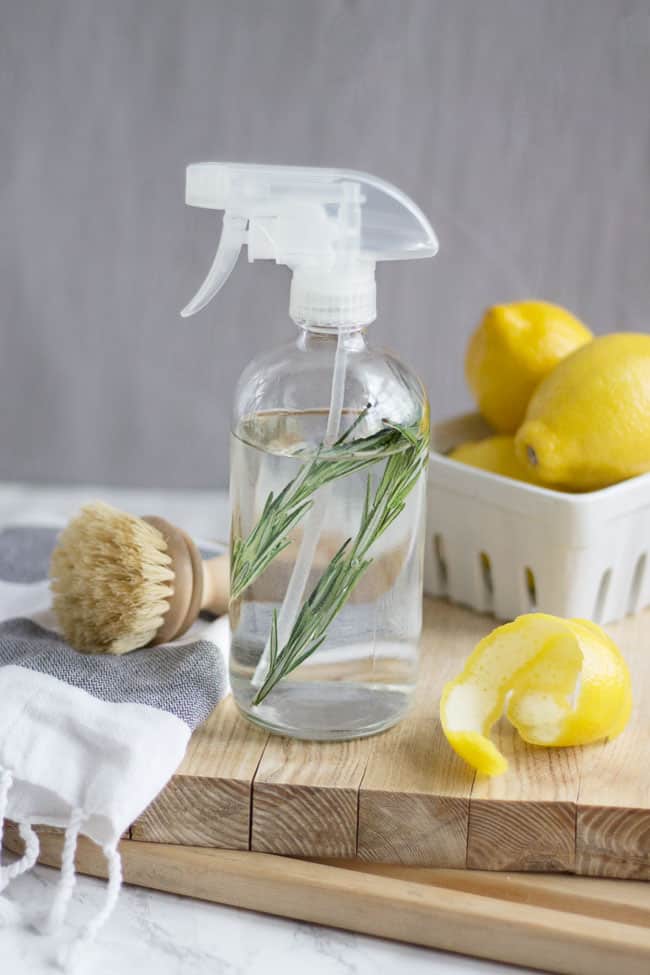 Cleaning your kitchen and actually knowing it's clean are two different things. Bacteria can survive on surfaces that people touch for months. Studies have shown that up to 80% of germs are transferred by touch, and thousands of people get sick each year as a result- even in places they think are safe (like hospitals).
But modern cleaning methods aren't perfect, and even after sanitizing your kitchen there are still germs left behind, especially on surfaces made of plastic, wood and even stainless steel. So, no, just wiping down your cutting board isn't enough!
How to Clean a Cutting Board
1. Clean and Disinfect
Rinse your board to get rid of any leftover food residue and use a cloth soaked with a little bit of vinegar to remove any stuck-on food particles.
Pour or spray 3% hydrogen peroxide all over your cutting board and distribute it as best you can with a clean rag. Let is sit for a few minutes to kill the germs, then rinse.
2. Deodorize and Remove Stains
Sprinkle the board with salt and let it sit for several hours to absorb any lingering smells. To remove stains and get rid of any residual odors, scrub the board with a mixture of salt and lemon juice. The acid in the lemon juice will give the abrasive salt the extra kick it needs to remove tough stains.
3. Condition
This last step is optional but it will definitely help keep your boards in tip top shape for years to come. To condition your boards, pour a bit of mineral oil (or you can use walnut oil as a substitute) on a kitchen rag and gently rub it into your cutting board.
When you're done, let the oil sink in overnight before using your board to prep food.
75