Spring cleaning is one of my favorite times of the year. I do clean my house constantly throughout the entire year, but in the spring it seems like a good time to tackle bigger jobs and get the house ready for warmer weather. All that sunshine coming in my windows certainly makes me feel more energized!
We vacuum and mop, dust and wipe down the floors, furniture and cupboards, but there are a few things we might forget to clean – and we shouldn't!
1. How to clean the ceiling fan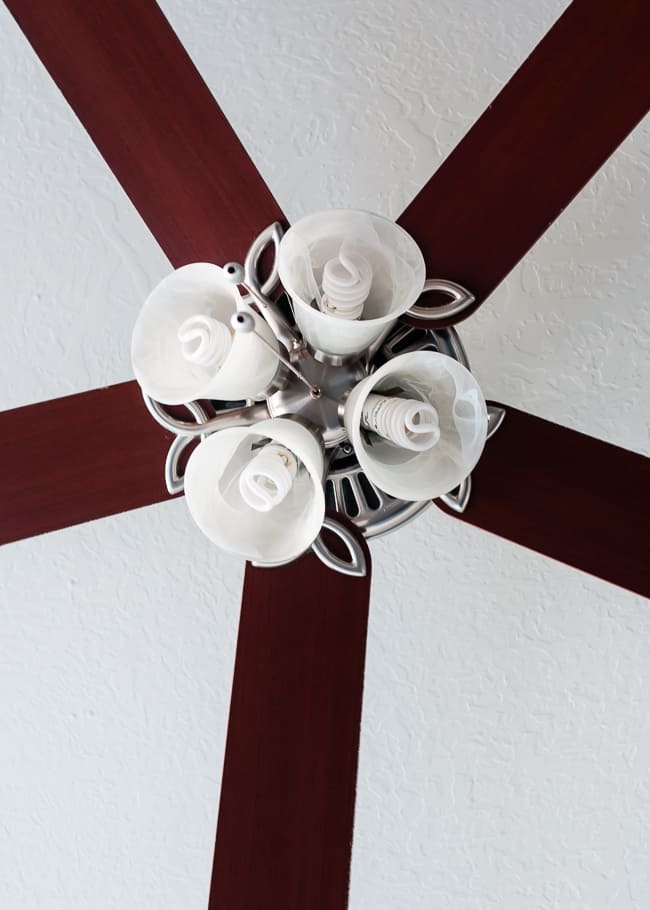 My ceiling fan is always dustier than I think. It's easy to pretend it's not there because it's up high and no one can really see the dust unless they're looking for it. At least that's what I tell myself. Well, they are also super easy to clean – it only takes about 5-10 minutes and the job is done.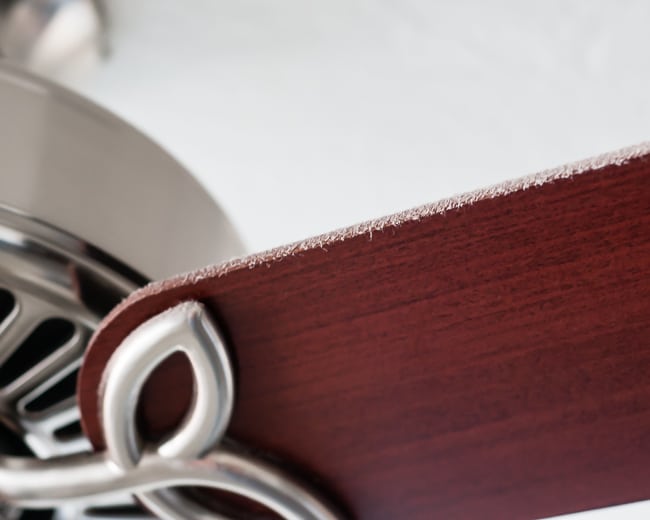 Make a note for yourself on the calendar to tackle this small job every 6-8 weeks, or more often if you live somewhere dusty. (I do.)
Grab a sturdy chair and slip an old sock over your hand. Dampen with a little water, natural cleaner, or furniture polish and wipe the blades clean. I also use this as a time to remove the glass lampshades and give them a good wash too.
You can also check to be sure the bulbs are all working. If you have a fan that can change direction (and you use this function) flip the switch to circulate the air better for warmer weather.
"In the summer, use the ceiling fan in the counterclockwise direction. While standing directly under the ceiling fan you should feel a cool breeze. The airflow produced creates a wind-chill effect, making you "feel" cooler. In the winter, reverse the motor and operate the ceiling fan at low speed in the clockwise direction. This produces a gentle updraft, which forces warm air near the ceiling down into the occupied space. Remember to adjust your thermostat when using your ceiling fan — additional energy and dollar savings could be realized with this simple step!" – www.energystar.gov
2. How to clean the humidifier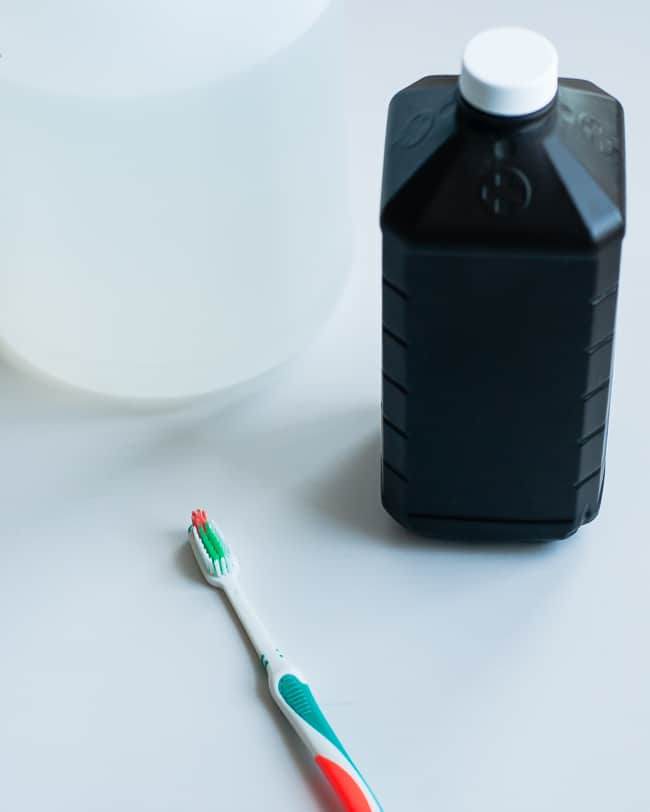 Humidifiers are so great to help you feel better when you've got the sniffles. But it can actually make you more sick if you aren't cleaning it regularly. Ideally you should clean your humidifier every week. It can be majorly nasty in all the nooks and crannies.
Keep it serving you well by cleaning it and sanitizing it regularly, but especially be sure to do an extra good job before storing it. Check your owner's manual for specific instructions, but generally all you need to do is take it apart, fill it with vinegar or hydrogen peroxide mixed with water and let it sit for a bit.
After 15-30 minutes, scrub it down – a toothbrush works great for tight spaces and rinse it. Hydrogen peroxide is a great sanitizer, so give it an extra rinse down. (You can also use diluted bleach, just be sure to rinse it really, really well and work in a ventilated area.) Let the parts dry before putting it back together.
3. How to clean the coffee pot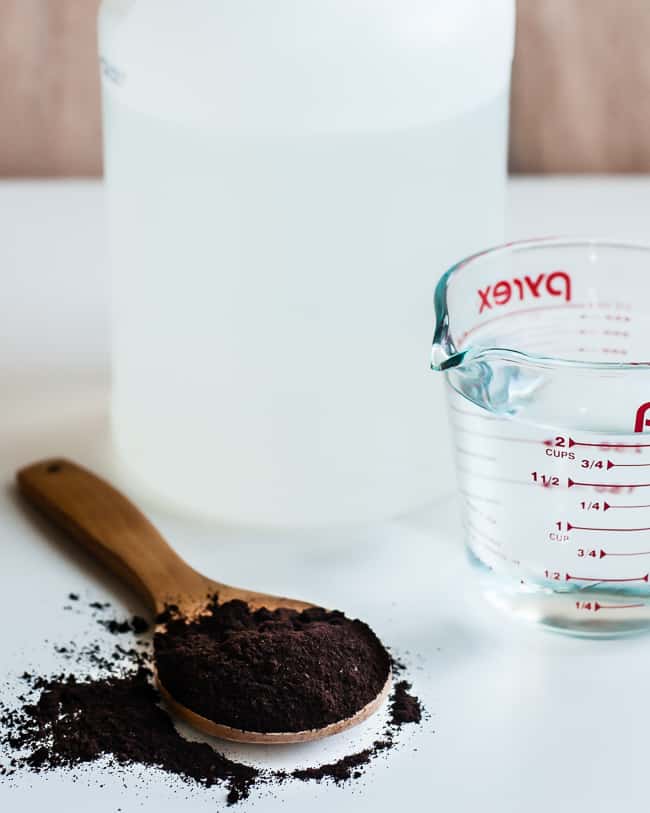 Coffee pots can start to get dingy after all those pots of delicious brew. Cleaning them is super simple – add equal parts white vinegar and water to the water chamber of your coffee maker.
Let the cycle run and partway through, stop it and let it sit for an hour or so. Afterwards let it finish the cycle and repeat several times with clean water, then say hello to a shiny, bright coffee maker. You might need to do this more often if you have hard water.
4. How to clean the toilet brush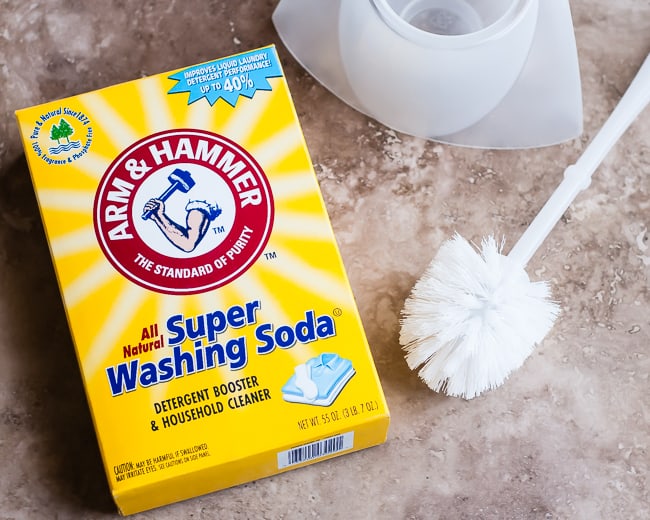 Yep, the toilet brush is just sitting there teeming with germs. I don't even want to think about it! I think we all do the same thing – scrub the toilet and put the brush back into its holder. It really should dry off between scrubbings.
Give the brush its own cleaning by adding a few cups of washing soda (look in the laundry aisle, it's baking soda on steroids) to the toilet and letting the brush soak for a few hours.
Bonus – it's gets your toilet sparkling clean too. This can also be done in a bucket partially filled with water. If your brush is extra gross, get a new one. :)
5. How to clean cutting boards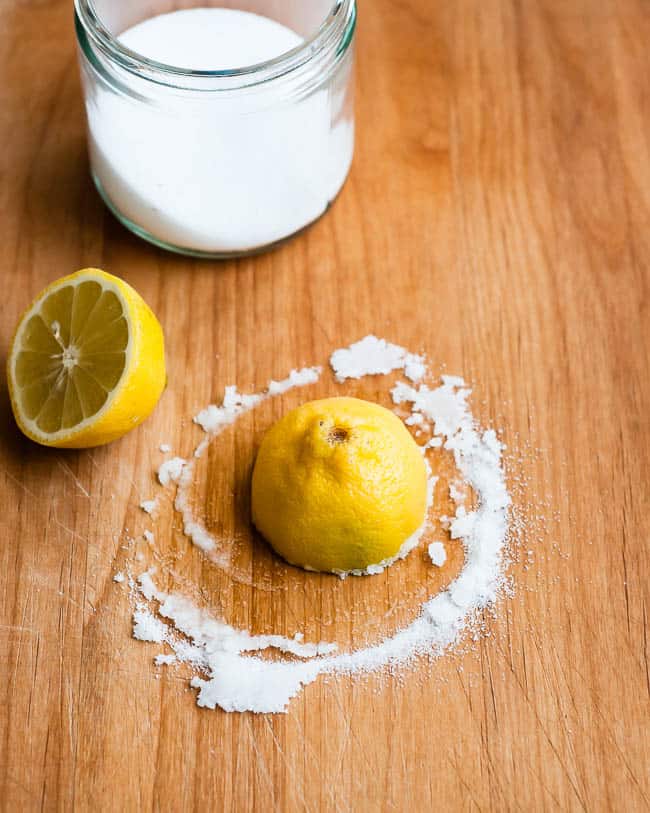 You should be deep cleaning and sanitizing your cutting boards more often than once a year, but now is a good time to start if you haven't been. Natural cleaning agents like hydrogen peroxide, lemon, vinegar, baking soda, and salt all work in different ways to clean and disinfect the cutting board and get into all those nooks and crannies. Hydrogen peroxide will kill germs.
Sprinkle a little salt on the cutting board and rub with the cut side of a lemon to not only disinfect, but help kill odors and brighten wooden boards. Baking soda mixed with an equal part of salt and water makes an excellent scrubbing paste for both plastic and wooden boards.
Wooden boards need a little extra TLC and instead of using soap on them, a little vinegar will help disinfect without destroying the surface of the wood. Wipe it clean with water and let it dry before putting it away.
Extra tip – be sure to condition wooden boards every so often with mineral oil or wax to protect their surface. Take care of them and they will last forever!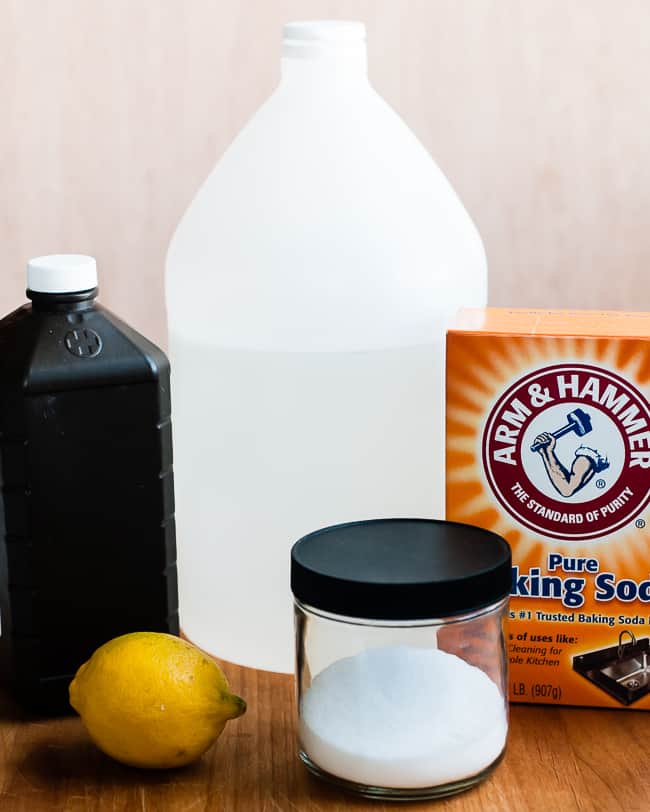 Have you been spring cleaning? What are some other things you would add to this list?
7