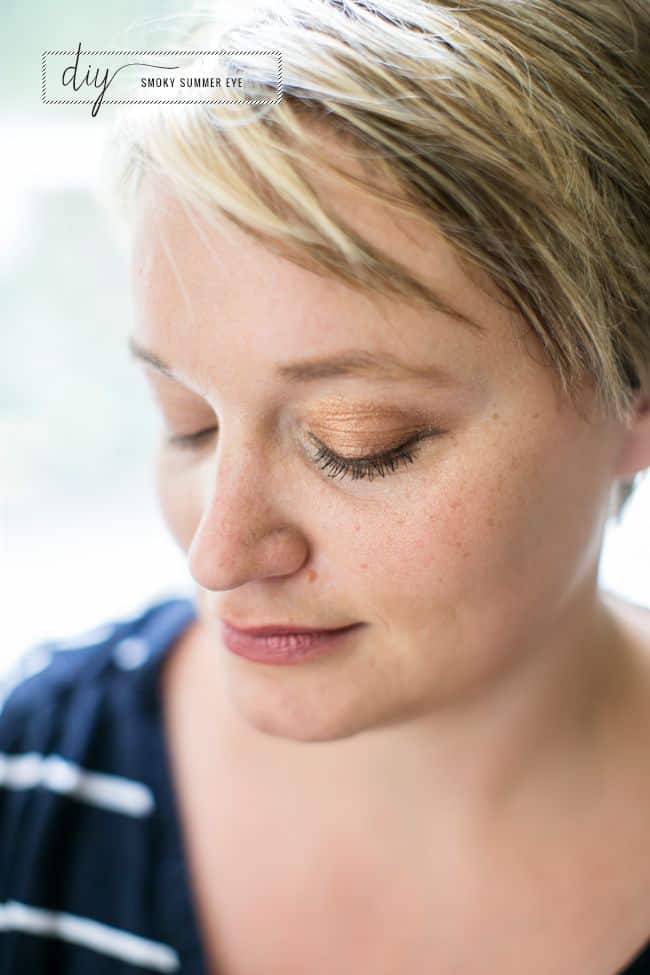 First, let me talk about the post title. What do you think of the term "yummy mummy"? For me, it's definitely written tongue in cheek. My other favorite cliche is "momshell." Ha! I think those women are unicorns too – or only exist in Hollywood. You certainly don't see them in the carpool lane. But after talking about feeling old yesterday, I'm not sure why I'm showing extreme close-ups….)
But I've been thinking about this blog lately (what's my purpose? why am I making bracelets when I could probably use a nap?). The answer I always come back to is that it is possible to be presentable, joyful, and confident with children. This blog is an exclamation that motherhood is not an excuse to let myself go. And heaven knows I'm still learning.
While my mom was certainly chic, there were no make-up lessons or mother-daughter mani-pedis. This column is my education on how to be a girl. Because every mother deserves to be stylish and a bit more delicious.
Now on to the eye make-up!
How to do a summer smoky eye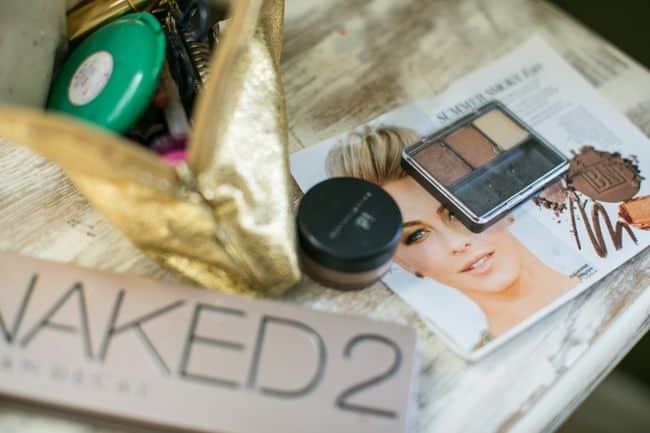 Figuring out what to do with eye shadows and liners is my biggest make-up challenge. My daily routine consists of curling the lashes and applying mascara. Easy breezy. But I'm willing to put in a few extra minutes to look smokin' for date nights. Here's how to create this simple summer look.
Supplies needed:
Shimmery apricot/orange shadow
Metallic bronze shadow (or you can also use a bronze powder that's probably buried in your make-up bag)
A dark brown eyeliner pencil
Eyelash curler
Black mascara

Start out by using the apricot shadow as your base. Brush it on the lids and then in across the brow bone.
Then layer the bronze shadow in the center of the lids, along the crease.
Use the eyeliner pencil along the top and bottom of your lash line. Then smudge the liner a bit with a dark brown shadow to make it a bit messy.
Curl your lashes and apply a couple coats of mascara.
That's it! A simple smoky summer eye!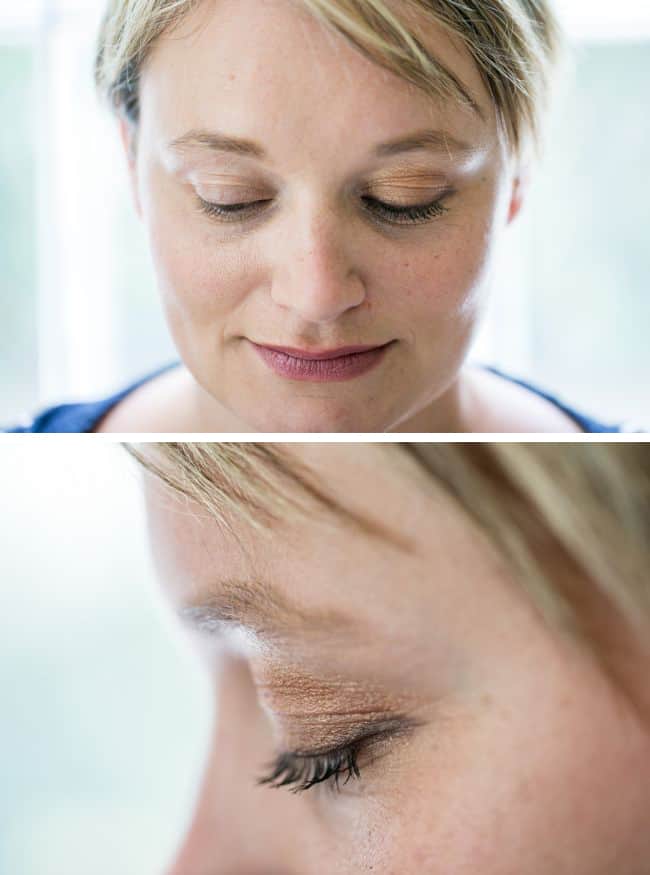 The side by side of make-up versus no make-up is amazing to me. Makes me realize I need to do this more often!
Do you wear make-up in the summer?
1