Have you ever been around an individual that has absolutely no trouble falling asleep? You know the type of person I'm talking about, right? They can fall asleep immediately, no matter where they are? Yeahhhhhhhh, I'm insanely jealous of people like that. It is a talent that I desperately long for with every fiber of my being. You see, I'm one of those people that can take forever to fall asleep. While my sleep struggles issues have gotten better, occasionally I still struggle with how to fall asleep fast and I know I'm not the only one.
In fact, according to the CDC, almost a third of American adults are not getting enough sleep regularly. Adults need a minimum of 7 hours of sleep a night and many of us just aren't getting enough. Because of this, we're desperate to find ways to help us fall asleep more quickly. Lack of sleep can negatively impact your health, and, let's face it: life is just so much more pleasant when you get enough sleep! That's why today, we're going to be discussing some proven tips and tricks to show you how to fall asleep fast.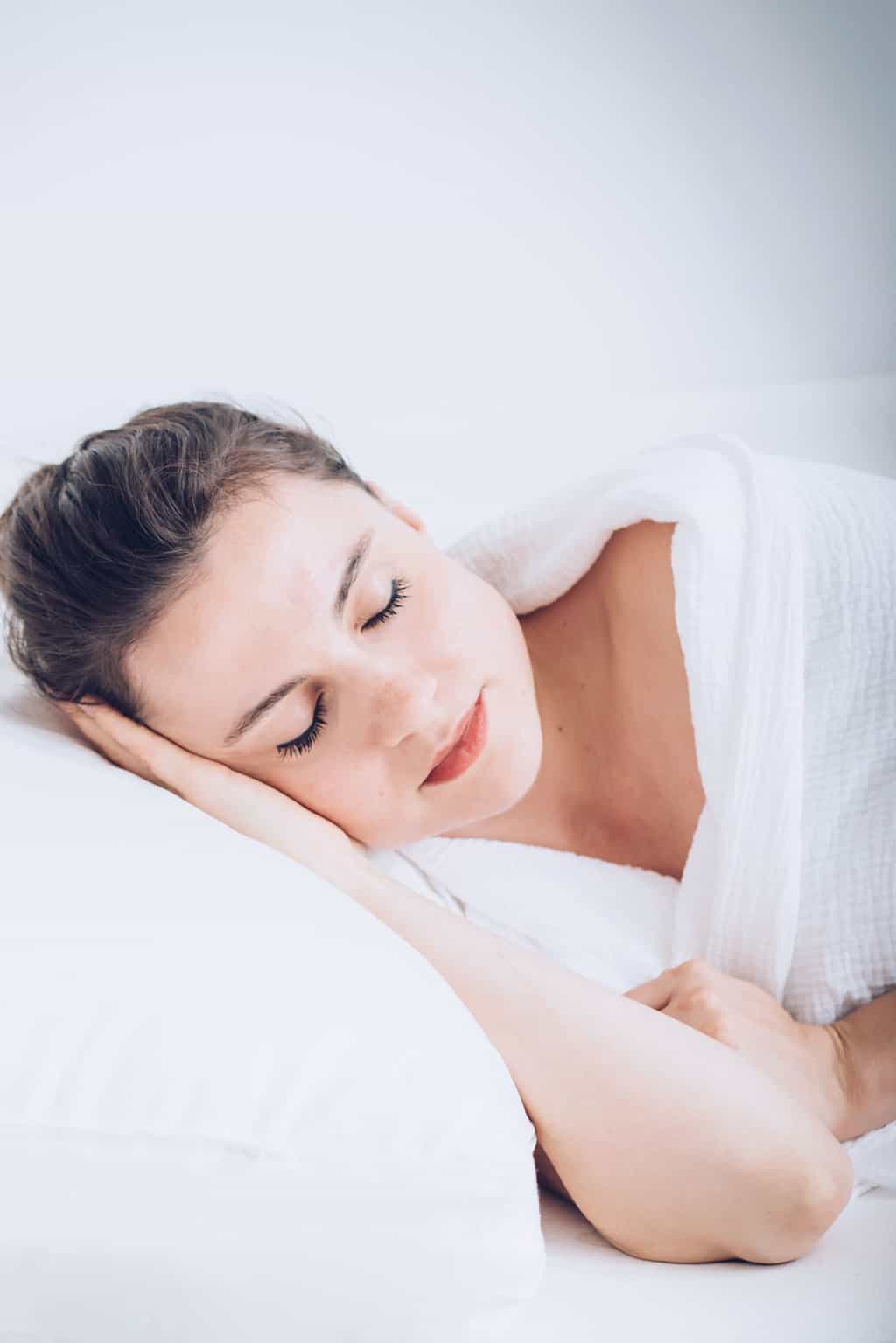 1. Reduce Stress Levels
Many times, sleep issues can be linked to stress. Our stress levels can directly impact our health and that includes how much sleep we're getting. Whether you're dealing with stress in your everyday life or you've experienced a significant stressful event, it can affect your sleep. So, naturally, the best thing to do is to take steps to relieve stress. Two of the simplest and healthiest ways to lower stress are to get regular exercise and take relaxing baths.
Exercising regularly is a fantastic way to alleviate stress and doing so will also improve your ability to get to sleep quickly and help you stay asleep. Not to mention that it's (obviously) extremely beneficial for your overall health. Similarly, taking a relaxing bath before bedtime is a great stress-relieving activity. Baths are commonly known to promote relaxation, especially if you use Epsom salts and/or relaxing herbs.
2. Develop a Bedtime Routine
Sticking to a regular bedtime routine can do wonders for your sleep health! Plus, it's incredibly simple to do. You just need to determine what your routine will look like and stick with it. Maybe your routine begins three hours before bedtime. Others will start only an hour or even thirty minutes before bed. Everybody's routine will look different, so make sure to do what works best for you. Some ideas to incorporate in your bedtime routine include:
Dimming the lights.

Playing relaxing music.

Reading a book.

Taking a bath.

Drinking a cup of herbal tea.

Turning off all screens.

Going to bed at a specific time.
3. Create an Atmosphere Conducive to Sleep
Although often overlooked, this is one of the most important areas in which to promote quality sleep. If your house is anything like mine, the bedroom can sometimes be the catch-all for anything and everything throughout the day. However, the bedroom should also be a place that promotes sleep, not discourages it. So, it's okay if your bedroom is a multi-use room like mine. You just need to make sure that it's also a place that is conducive to sleeping. Some tips to help you create a sleep-friendly environment include:
Keep the bedroom dark. Use blackout curtains if necessary.

Keep the temperature cool.

Eliminate noise, if possible.

Make your bedroom an enjoyable, relaxing space with decor you enjoy.

Keep the bedroom neat and tidy.

Make sure the bedroom smells nice with natural scents and essential oils.

Make sure you have a comfortable bed and pillows.
4. How to Fall Asleep Fast with Herbs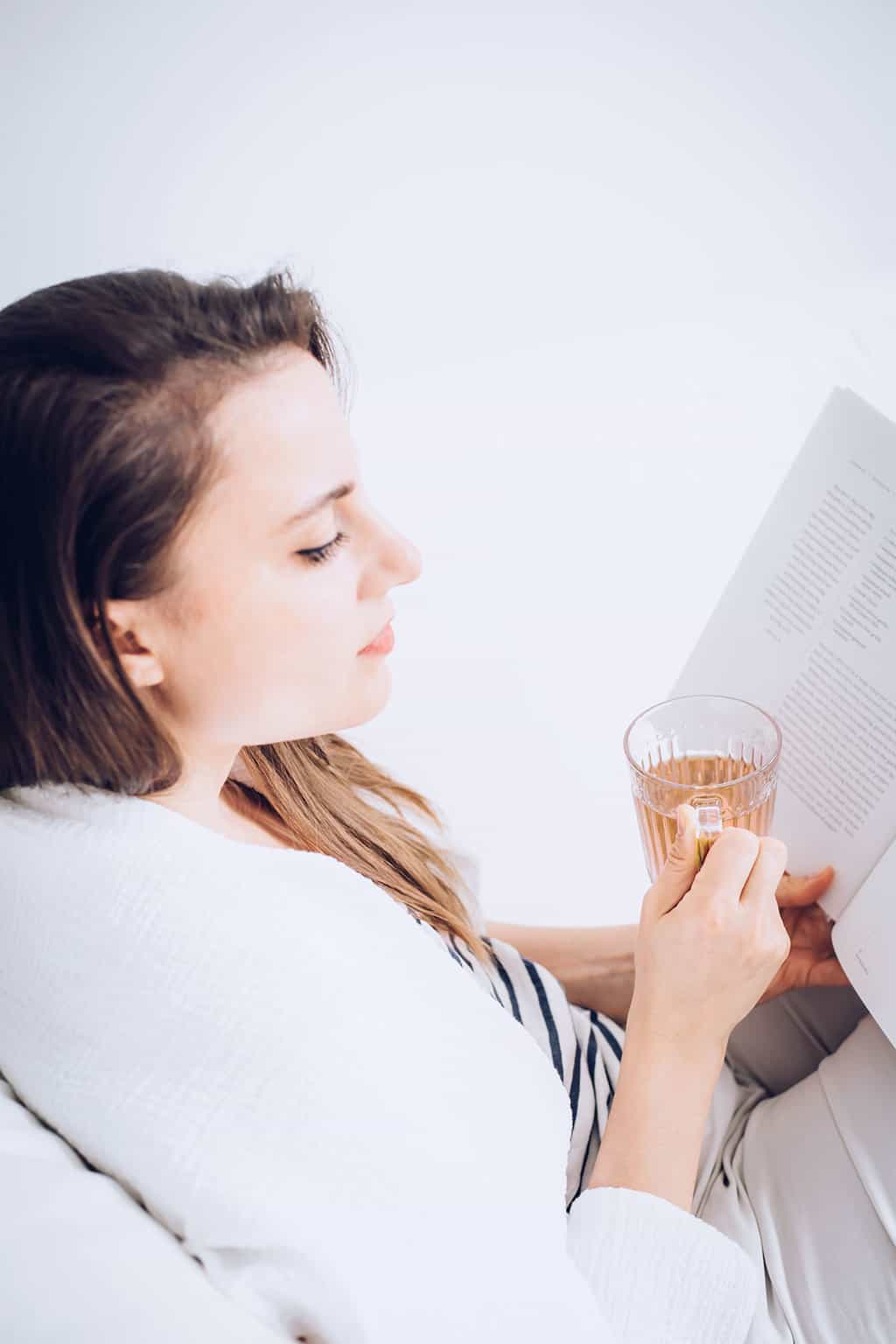 Herbs like valerian root, chamomile, passion flower, and lavender are all great options if you're looking for a natural sleep aid. Valerian, if taken approximately 30 minutes before bedtime can help promote relaxation, thus helping you fall asleep faster. Chamomile and lavender are both herbs that naturally help you relax and feel calm, and passion flower is considered beneficial for stress and sleep issues. Valerian can be taken in capsule form and a soothing cup of tea made up of lavender, chamomile, or passion flower before bed can be just what you need to fall asleep quickly.
5. How to Fall Asleep Fast with Essential Oils
Essential oils can also be used when dealing with sleep issues. When using oils known for their stress-relieving and sedative properties, you can create an environment that promotes quality sleep. Choose essential oils like lavender, chamomile, vetiver, or sweet orange and diffuse them in your bedroom at night to help you relax and fall asleep quickly or combine a few essential oils in a calming pillow spray.
6. Limit Things That Hinder Sleep
There are a number of things that can hinder sleep. It may seem like a no-brainer, but eliminating foods and even activities that affect your sleep will really make a difference in how quickly you are able to fall asleep.
Foods
Avoiding caffeine later in the day and even watching sugar consumption late at night can help if you have trouble falling asleep. In fact, this study suggests that consuming caffeine even six hours before bedtime be disruptive towards sleep. So, if you simply have to meet your daily coffee quota, just make sure you do it earlier in the day.
Naps
Are you a napper? If so, it may be affecting your ability to fall asleep at night. If you're having a hard time falling asleep at bedtime, try to avoid napping during the day. However, if you must nap, limit it to short 30-45 minute naps that aren't too late in the day. When I nap, I set my alarm and try to not let myself sleep past 3:00 in the afternoon, no matter how tired I am.
Screens
Limiting screen time at night may help you fall asleep faster as well. It can also help your brain wind down and prepare for bedtime. For some people, this can be especially hard. I know my screen time tends to increase in the evening as I watch TV and scroll through my phone after a long day. But the truth is, the blue light that screens emit can actually cause your body to suppress the release of melatonin, making it harder to fall asleep and stay asleep. So, if you want to fall asleep faster, it's best to avoid all screens right before you go to bed.
In Conclusion…
Today, I've given you several tips to help you fall asleep fast. However, it's important to get to the root cause of your sleep issues and determine why it is that you're struggling to fall asleep. Is it diet? Lifestyle? A cluttered bedroom? A traumatic, stressful event? Once you determine what is causing your sleep struggles, you can move forward with addressing it. Then, hopefully you can eliminate whatever is causing the issue, resulting in you falling asleep faster and enjoying a blissful night's rest!
This post was medically reviewed by Dr. Kimberly Langdon, M.D., a university-trained obstetrician/gynecologist with 19-years of clinical experience. Learn more about Hello Glow's medical review board here. As always, this is not personal medical advice and we recommend that you talk with your doctor.
15