Many of us consider shaving an integral part of our skin care and grooming routine. While it's certainly a whole lot easier, less painful and less pricey than its most popular alternative, waxing, it does come with its own set of unwanted side effects, namely razor bumps.
Also known as ingrown hairs, razor bumps are pimple-like spots around the hair follicles that often occur with shaving, explains Deanne Mraz Robinson, M.D., dermatologist with Modern Dermatology of Connecticut.

How to Get Rid of Razor Bumps
While most of us imagine that razor bumps happen during a shave, in reality they occur long after, when the hair begins to grow back. Instead of growing straight out of the skin, the hair becomes trapped and grows back into the skin, becoming an ingrown hair, according to Dr. Robinson. "When hair is under the skin it is extremely irritating to our body and as a result, our body recruits inflammatory cells to try to wall the hair off, resulting in the pimple like pus bumps around the hair follicles."
In addition to inflammation, Shelley Fox, nurse practitioner who specializes in adult and pediatric medical dermatology, cosmetic dermatology and laser surgery, explains that razor bumps may also be caused by infections occurring in the hair follicle caused by bacteria, viruses or fungi. "Shaving may create trauma to the skin or microscopic cuts, which create a portal of entry for infectious organisms to enter the skin and create a superficial infection," she says.
If razor bumps are a frequent occurrence for you, you're probably eager to find a few remedies for treating them or, better yet, preventing them altogether. Here are expert solutions from dermatologists for getting rid of razor bumps once and for all.
Switch out an old razor
How often are you switching out your razor blade? If it's any more than 10 shaves, then you're using an old, dull and potentially infectious razor blade. "Discarding the razor regularly or disinfecting the razor is important to help prevent infectious causes of razor bumps," notes Fox. "Additionally, I will often recommend patients to use an over-the-counter benzoyl peroxide cleanser on their razor blade, which has both exfoliative and antibacterial properties."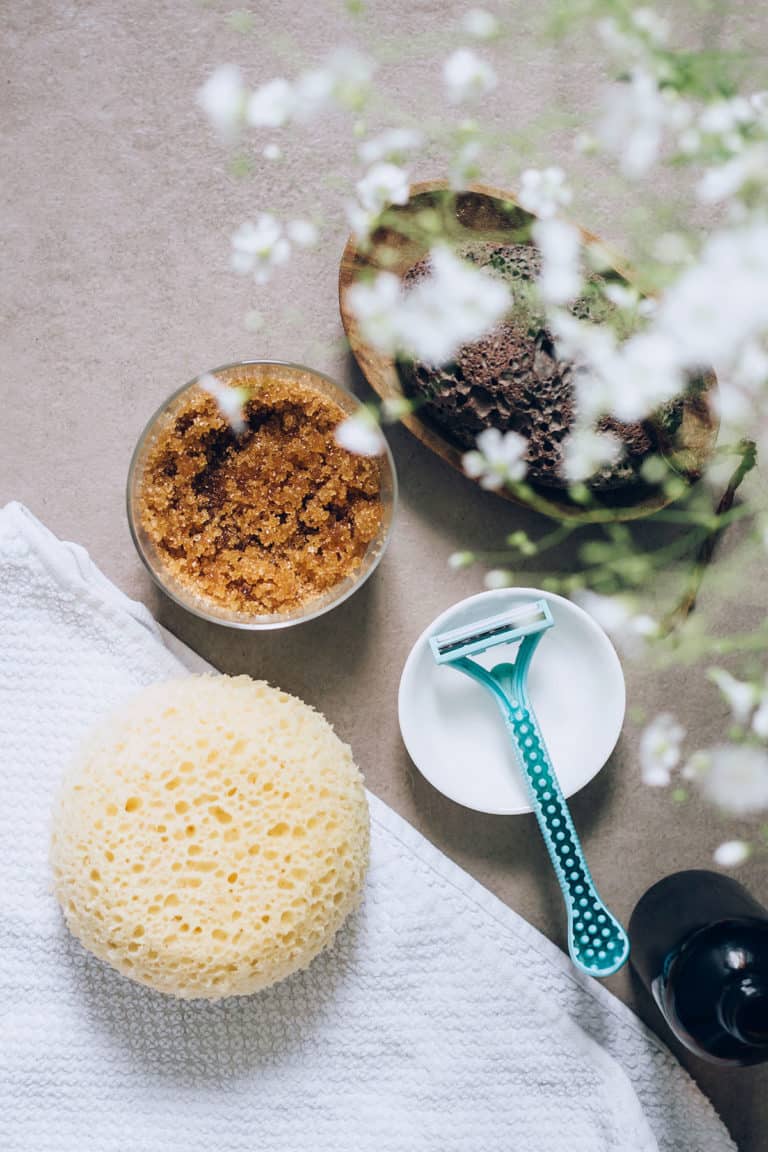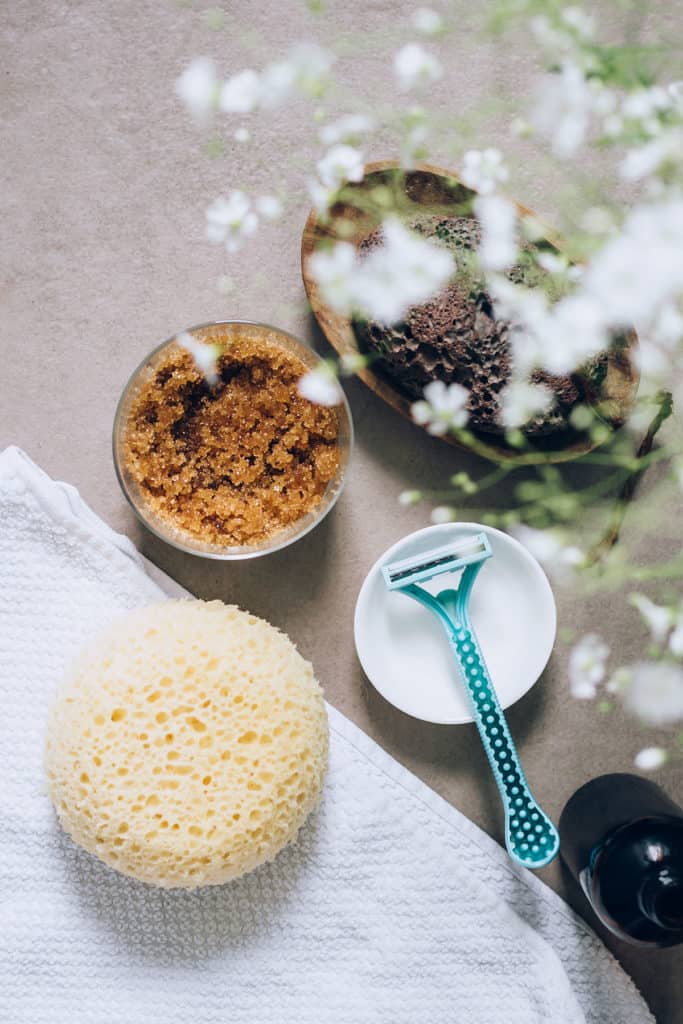 Exfoliate before shaving
Exfoliating, whether it's by use of chemical or manual methods, can help slough off and loosen dead skin cells in the area that you're shaving. This, Dr. Robinson explains, makes the formation of razor bumps less likely. Her go-to exfoliator to use before shaving is Glytone Exfoliating Body Wash, which is glycolic acid-based so it can help chemically exfoliate the skin pre-shave.
Shave in the direction of hair growth
As any skin care expert will tell you, it's vital that you always shave in the same direction that your hair grows. "Shaving in various directions and shaving against the grain can increase the risk of razor bumps," warns Fox. "Avoiding excessive friction and using a razor with less blades may help."
Apply cortisone cream
While frequent, excessive use of topical steroids, such as hydrocortisone is unsafe and not recommended, if someone only gets razor bumps on occasion, Fox will recommend applying over-the-counter hydrocortisone for 1-2 days after shaving to minimize inflammation. "Many over-the-counter products contain 2 percent salicylic acid, which can help with rough, bumpy skin," she adds.
Always moisturize post-shave
Soft and well-moisturized skin will also go a long way in helping prevent razor bumps. Dr. Robinson suggests applying a ceramide-based moisturizer to help rebuild the skin barrier function, like Ceramedx Restoring Body Lotion, which is fragrance-free and contains both ceramides and hyaluronic acid to hydrate skin.
Don't pick!
If razor bumps do occur, try not to pick them out with a tweezer, as doing so can quickly lead to an infection and scarring. Instead, Dr. Robinson recommends continuing with gentle exfoliation and moisturizing to help loosen the trapped hair.
At-home treatments to help calm the skin, such as aloe vera, can also be helpful. If things aren't clearing up, you may need a prescription topical and or oral medication, so she recommends a visit to your Board Certified dermatologist.
This post was medically reviewed by Dr. Jennifer Haley, a board-certified dermatologist with extensive experience in medical, cosmetic and surgical dermatology. Learn more about Hello Glow's medical review board here. As always, this is not personal medical advice and we recommend that you talk with your doctor.
80