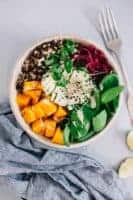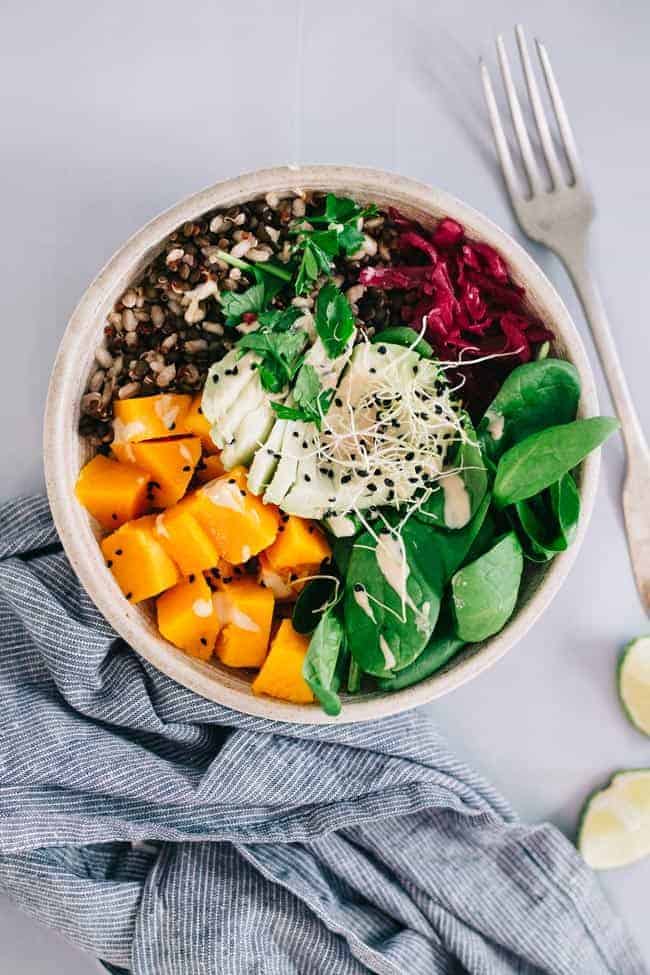 How To Make a Complete Nourishing Bowl
Yield 1
A rich and nourishing bowl, loaded with nutrients to support the natural detox function of your body.
Ingredients
1/4 cup cooked black lentils
1/4 cup cooked brown rice
1/4 cup cooked red quinoa
1/2 cup roasted butternut squash
1/4 cup red cabbage sauerkraut
1/2 rip avocado, peeled and cut into halves
1 handful fresh spinach leaves
2 tsp raw tahini
1 lime, juice only
A pinch sea salt
Freshly ground black pepper
Black sesame, fresh parsley leaves, onion sprouts, to garnish
Instructions
Add all the ingredients into a medium bowl, season with salt and pepper and drizzle with tahini and lime juice.
Mix to combine before serving.
Courses Lunch, Dinner
Cuisine Vegan
Recipe by Hello Glow at https://helloglow.co/how-to-make-a-meal-bowl/