In my opinion, bananas are one of nature's perfect foods. My day wouldn't be complete without a banana or two. I eat at least one every morning before I work out and sometimes afterward, too.
If you're looking for a super easy, nutritious dairy alternative, banana milk is worth making. The best part? It's as simple as turning on your blender.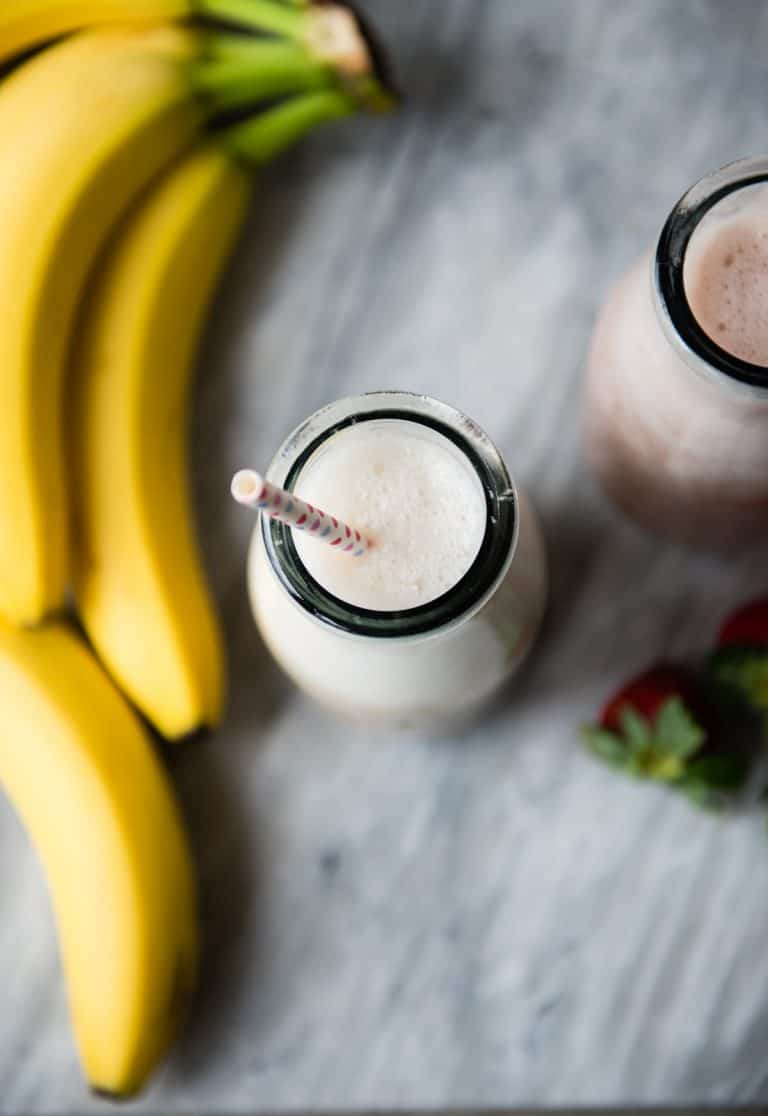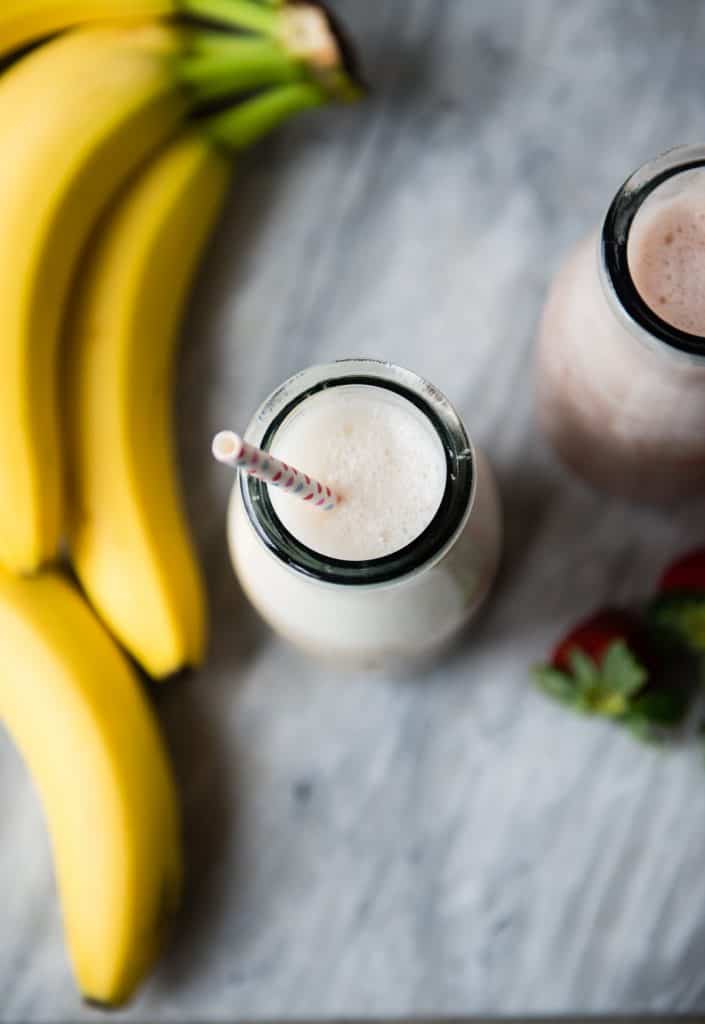 How to Make Banana Milk
Banana milk is incredibly easy to make—probably the easiest of all nondairy milks. All you need is one banana, 8 ounces of water, and a blender.
If you want to take it up a notch, you can also add a little vanilla, a pinch of sea salt, and cinnamon. Plus, banana milk lends itself to loads of variations—strawberry and chocolate + peanut butter are my faves.)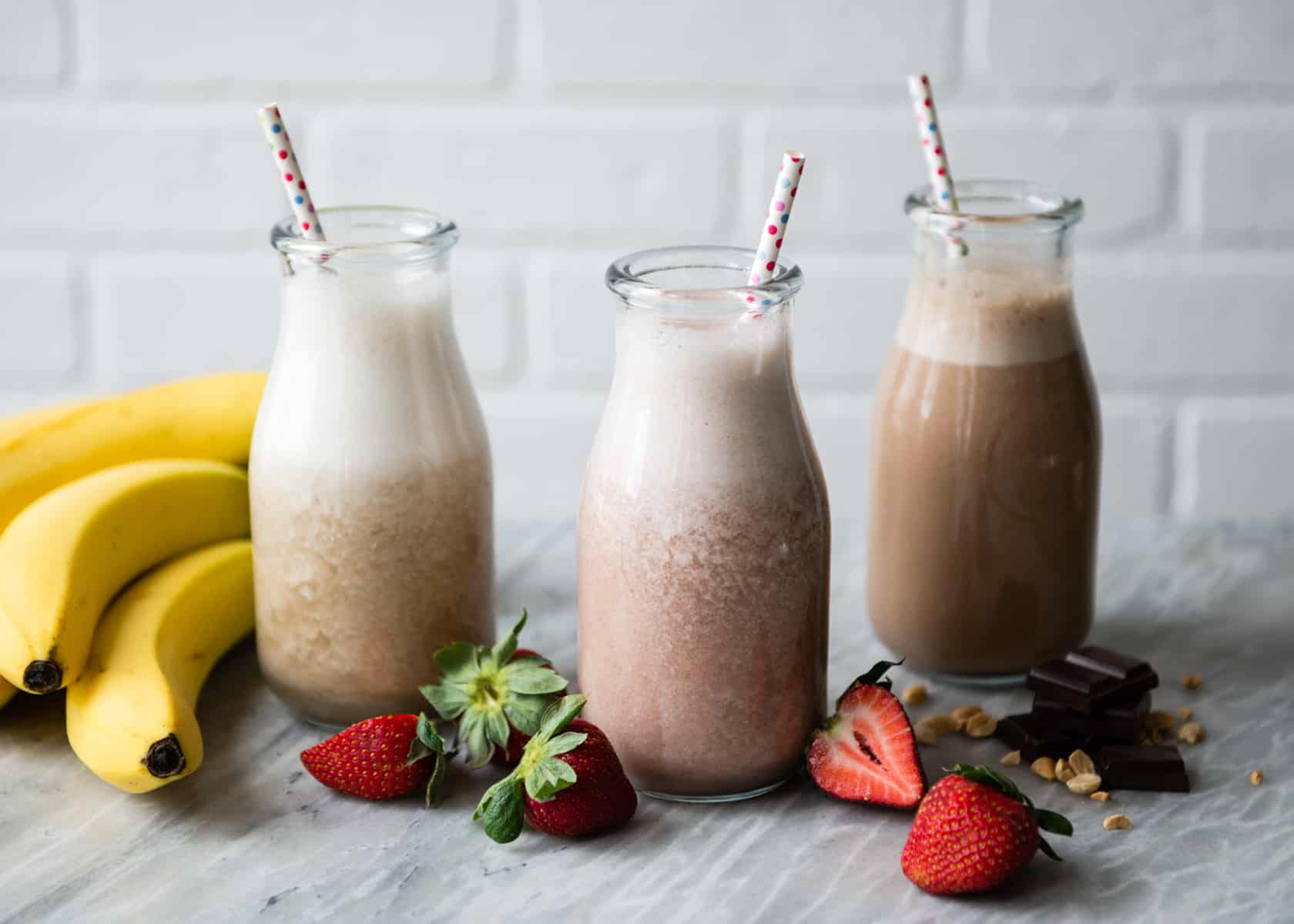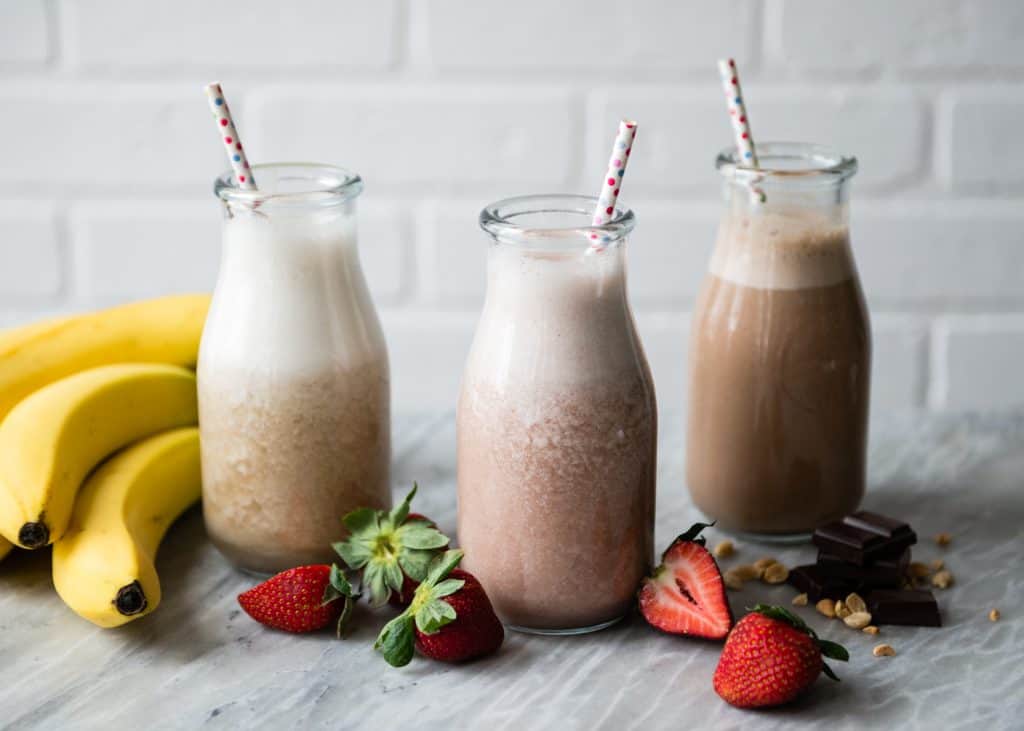 The Health Benefits of Banana Milk
Bananas contain a good amount of vitamin B6, as well as being a decent source of vitamin C, dietary fiber, biotin, and trace minerals like copper and manganese [source].
The potassium in bananas provides cardiovascular benefits—helping the heart function normally and lowering blood pressure. That potassium is also excellent for preventing muscle cramps, making it a favorite of athletes and anyone needing to replenish their electrolytes.
Even though bananas are sweet, they are actually on the lower end of the glycemic index (unless they're very ripe). One regular banana contains roughly 105 calories, 3 grams of dietary fiber, and about 14 grams of carbs. The fiber in less-ripe bananas works as a prebiotic, giving beneficial gut bacteria something nutritious to stick around and grow on.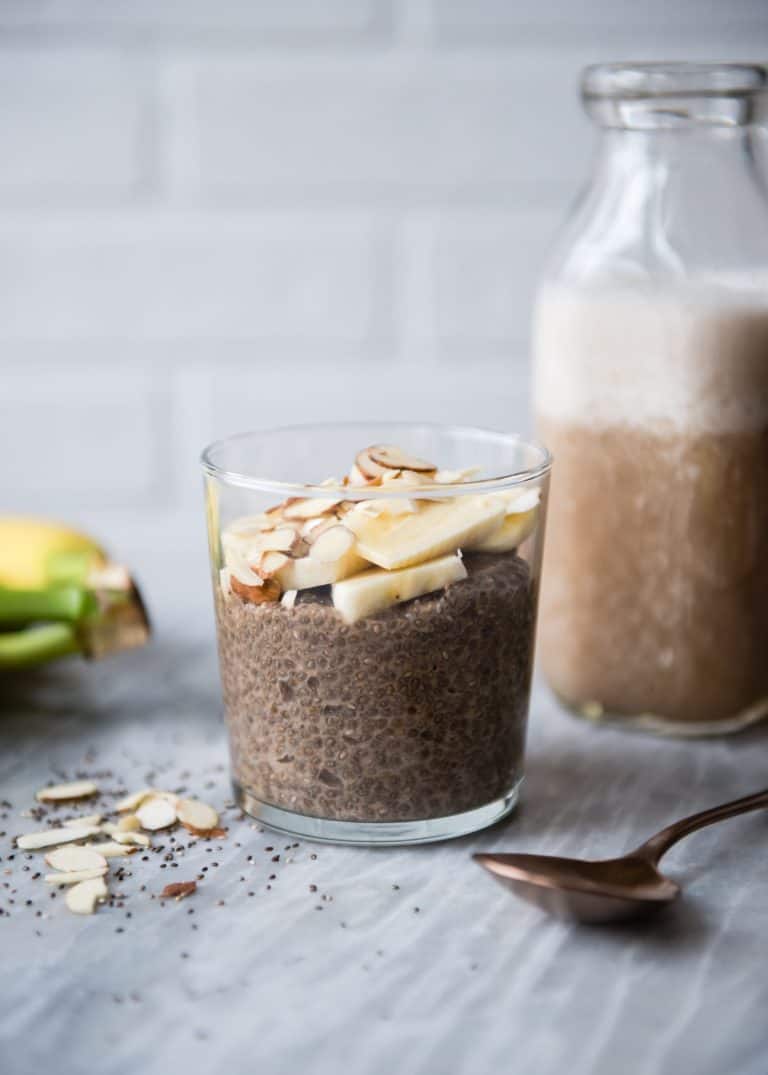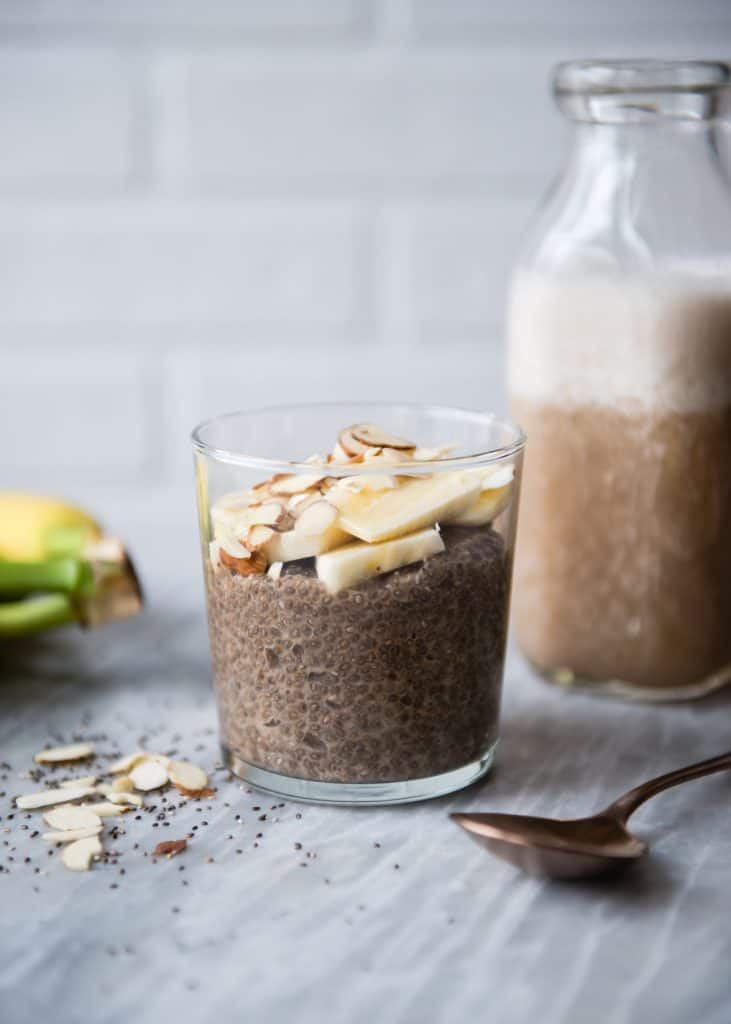 How to use banana milk
Banana milk offers all of the benefits of bananas, but in liquid form, and makes a great replacement for nondairy milks and beverages. Blend some up to have before or after a workout.
Bonus: bananas are very inexpensive, making this one of the most budget-friendly nondairy milks.
Banana milk can't be substituted for milk in every use, but it doesn't hurt to try! Some of my favorite uses are as a cooking liquid for oatmeal (it makes it taste like banana bread!) and other porridges, with overnight oats, cold cereal, or granola, as a stand-alone beverage, for making chia pudding, in smoothies (making banana milk means you're already halfway there!), and for use in pancakes.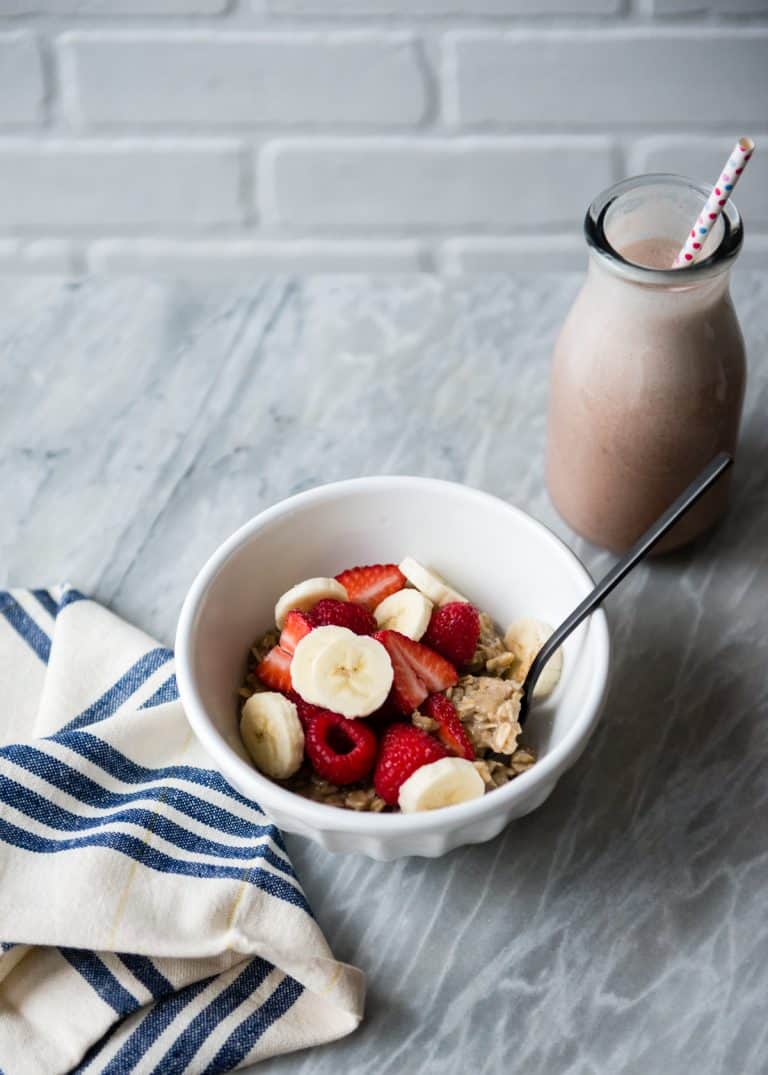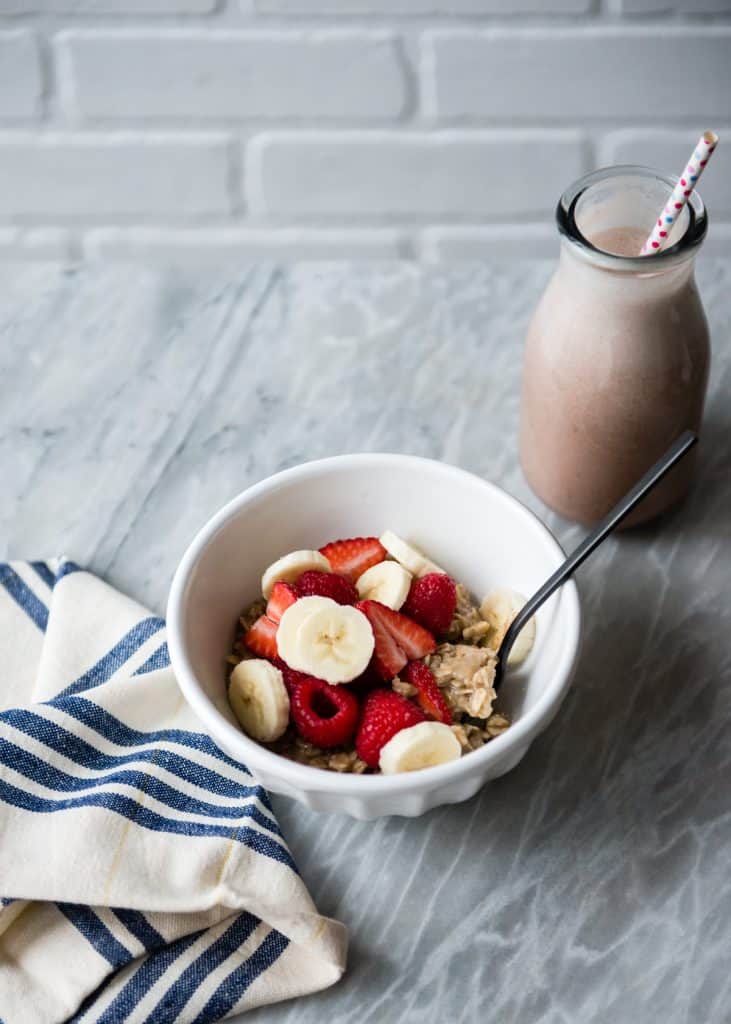 One thing I've noticed is that, like whole bananas, banana milk will turn brown quickly. This can be avoided or slowed by adding a little fresh lemon juice or citric acid. The milk is best the day it's made, although it will last for several days in the fridge.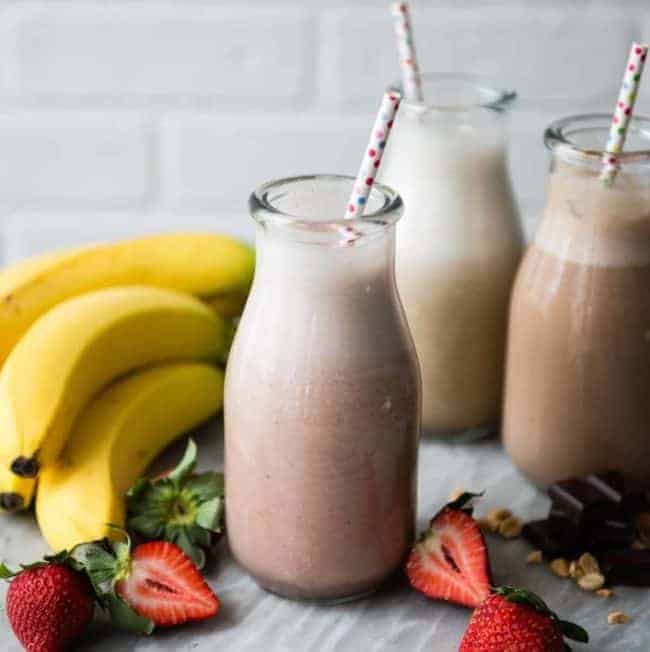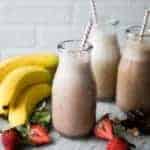 Print Recipe
Banana Milk
Banana milk could just be our favorite nondairy milk right now. We'll show you how to make banana milk 3 different ways.
Ingredients
1

banana

1

cup

water

1/2

teaspoon

vanilla extract

(optional)

Pinch

ground cinnamon

(optional)

Pinch

sea salt

(optional)
Instructions
Place banana, water, vanilla, cinnamon, and sea salt (if using), into a blender. Puree until very smooth. Pour into a glass and serve immediately or refrigerate for up to several days.
Notes
To prevent banana milk from darkening, add a little fresh lemon juice.
Variations:
-Berry: add 1/4 cup strawberries, raspberries, blueberries, or blackberries and omit cinnamon if desired.
-Peanut butter + chocolate: add 2–3 teaspoons natural peanut butter (or 1 tablespoon peanuts) and 1–2 teaspoons cacao powder.
This article was medically reviewed by Dr. Gina Jansheski, a licensed, board-certified physician with over 20 years of experience in practice. Learn more about Hello Glow's medical reviewers here. As always, this is not personal medical advice, and we recommend that you talk with your doctor before using this recipe to determine what's best for you.
32