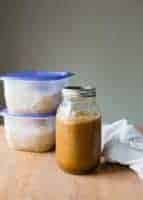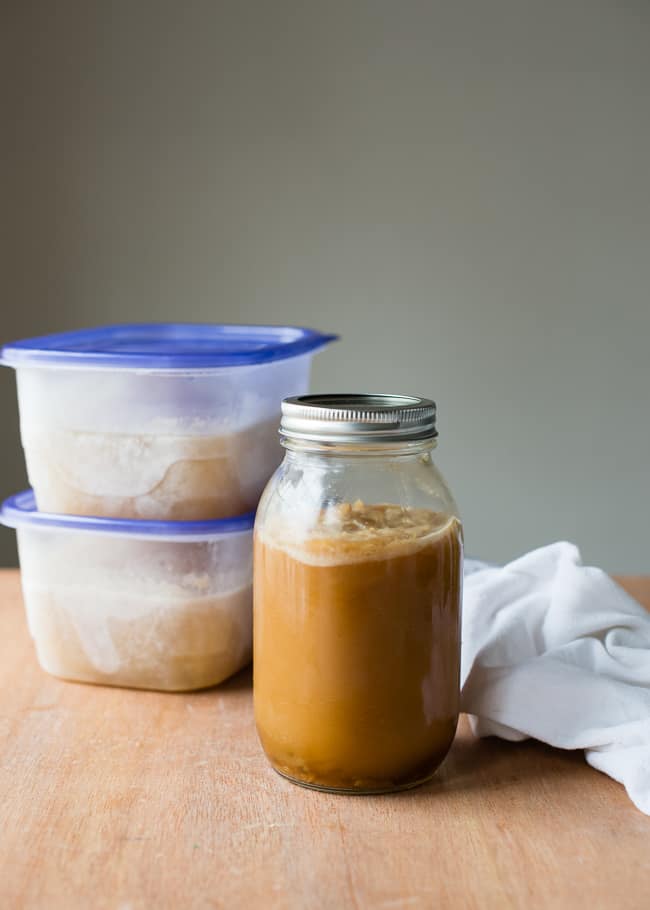 Basic Chicken Bone Broth
The easiest way to make bone broth for good health and culinary use.
Ingredients
1 roasted chicken, preferably organic and free range
1large onion, halved
A few celery stalks
2 carrots, scrubbed well
Handful of parsley
Optional: bay leaves, garlic, rosemary, thyme
Instructions
Remove the meat from the chicken and save for another use.
Place the chicken carcass into the slow cooker along with the veggies and herbs. Cover with enough water so everything is submerged, and cook on HIGH for 2-3 hours, then turn to LOW for another 8-12 hours. If using the stove, place everything in a big stock pot and cover with water. Bring to a boil, then lower heat and cook at a simmer, adding more water if needed, for 8-10 hours.
After the long cooking period, remove the large pieces of bone and veggies with a slotted spoon. Strain the broth through a fine mesh sieve into a large bowl. Let the broth cool a bit before transferring to airtight containers or jars. Alternatively, the entire bowl can be chilled and transferred later to containers. To remove the layer of fat, chill and scrape off with a slotted spoon.
Broth will keep for about one week in the fridge or several months in the freezer.
Notes
Space saving technique: After the broth has been strained, pour back into a pan on the stove and bring to a boil. Lower heat a little and continue cooking at a low boil until the liquid is reduced by half. Pour into containers or let cool and transfer to ice cube trays. Reconstitute with an equal amount of water to stock.
Recipe by Hello Glow at https://helloglow.co/how-to-make-bone-broth/