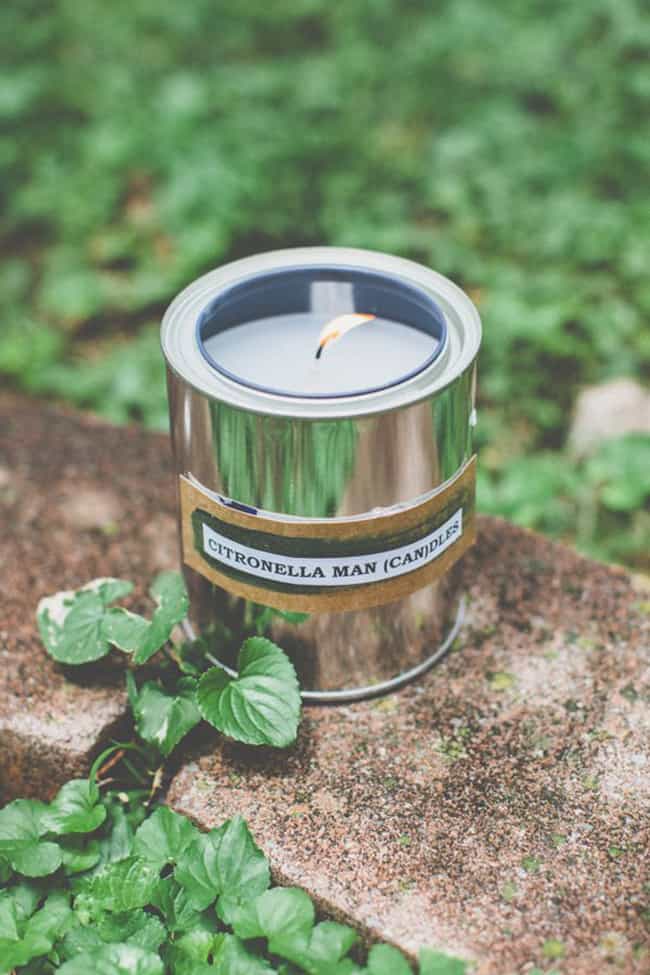 Time for another Father's Day project! I've been wanting to make citronella candles for ages since we have mosquitoes out the wazoo here. I refuse to give up working outside (scratching my ankles as I type) but chemical sprays kinda freak me out. I figured citronella candles would be muy easy since all you have to do is scent a regular candle with citronella oil. And it makes a fun Dad DIY to put them in something manly, like a paint can. These quart containers are the perfect size!
Supplies needed:
Quart size paint cans
Candle wax. You can buy soy wax from the craft store or recycle an old candle. If you do recycle, just make sure the candle is not scented.
Start by gluing the wick to the bottom of the paint can with hot glue or E-6000. When it's dry, wrap the top end around a pencil so it will stand up straight. Then melt your wax, either in the microwave or a double broiler.
Once it is fully liquified pour into the paint can. Fill the can up with liquid wax and then add the citronella oil. You will probably need about 15-20 drops for this size candle. Then let the wax harden and cut the end of your wick.
To make a paint themed label, cut a piece of cardboard from a grocery bag or box. Smear paint across and glue it to paint can. Print a "man candle" or "Happy Father's Day" label if you want and adhere over the paint.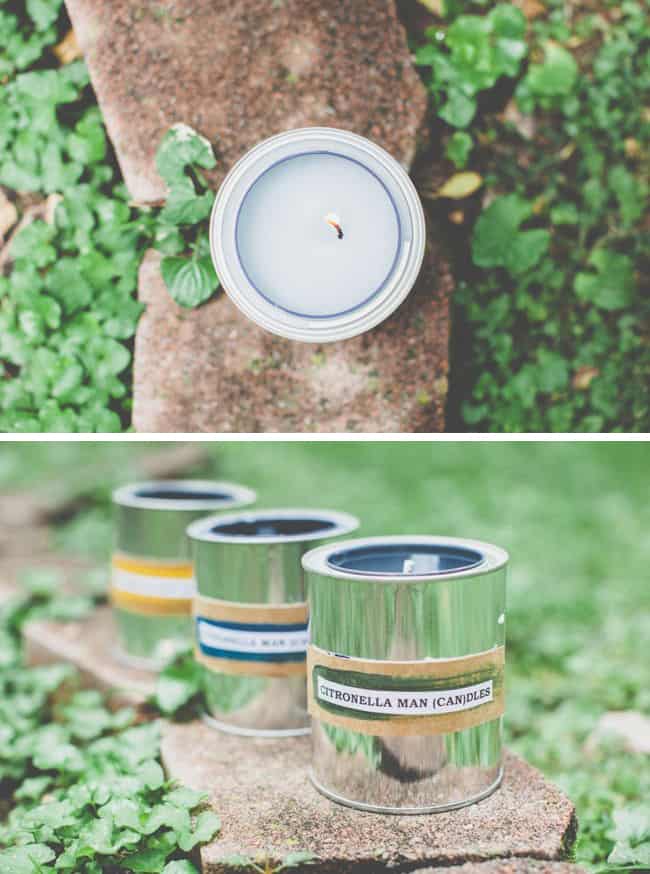 38