Have I mentioned my love of mint chocolate chip ice cream? Because I could eat a whole carton of that stuff anytime, anywhere. In an effort to avoid doing just that, I made mint chocolate lip gloss. And it makes me happy every time I taste it. So when I started playing around with homemade soap, well, you know where this is going.
Homemade Soap Recipe with Cocoa and Mint
Have you ever made homemade soap? One of the first things I made after starting this blog was glycerin soap with fresh herbs. It was crazy easy! But after giving it all away I never made more. On a random trip to Michaels I discovered the mother load of soap bases – goat's milk, olive oil, shea butter. Time to make some soap!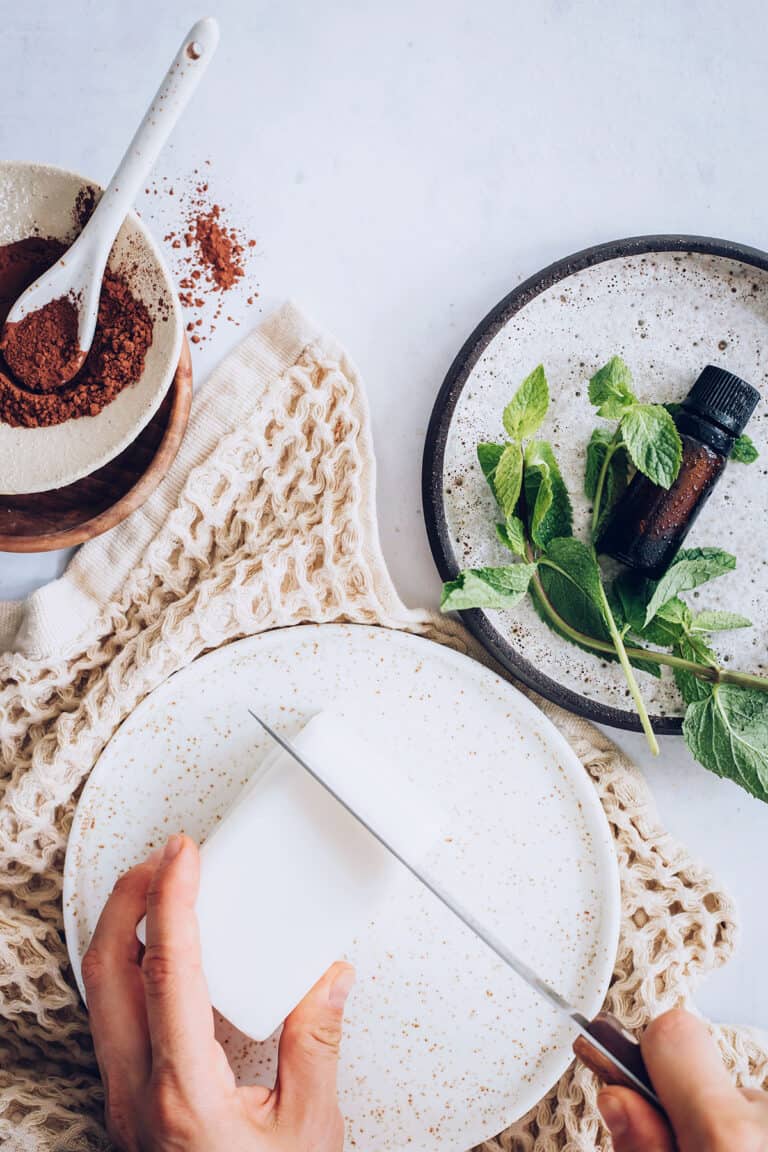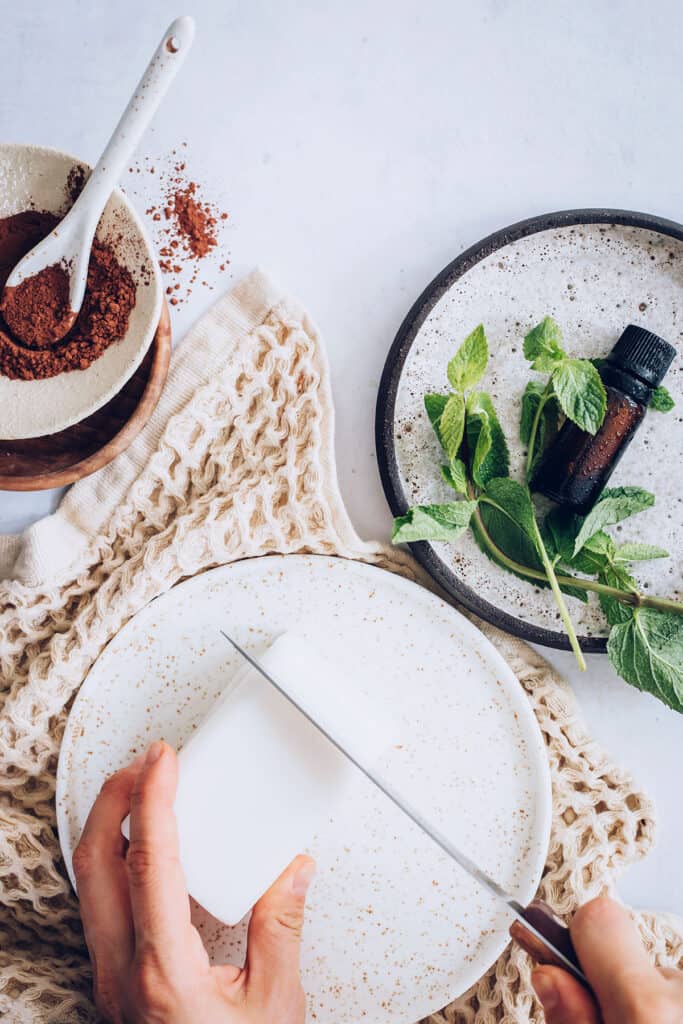 To make your own soap recipe, you will need:
1-2 tablespoons cocoa powder
1-2 tablespoons chopped fresh mint
6-10 drops of peppermint essential oil
Soap mold. Don't bother buying a plastic mold – just reuse a plastic or cardboard container.
Melt the shea butter soap base in 30 second intervals in the microwave until it is liquified. Use a microwave safe container, like a glass Pyrex measuring cup, that makes it easy to mix and pour.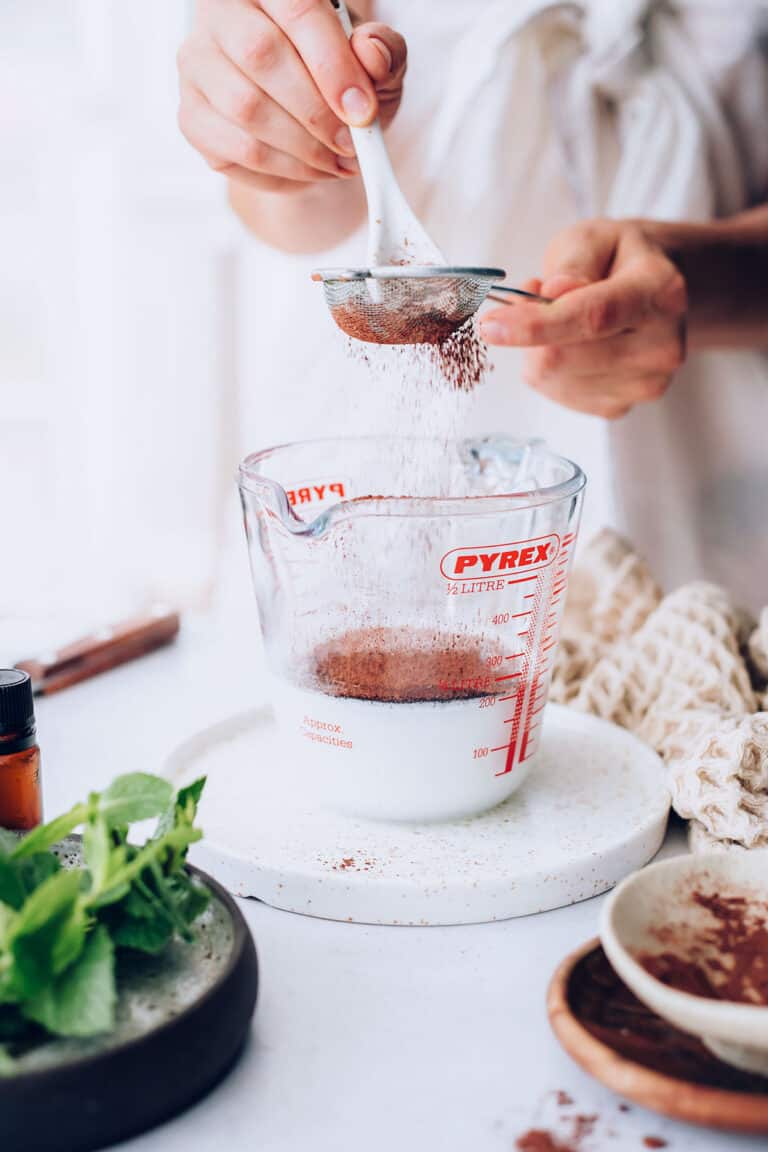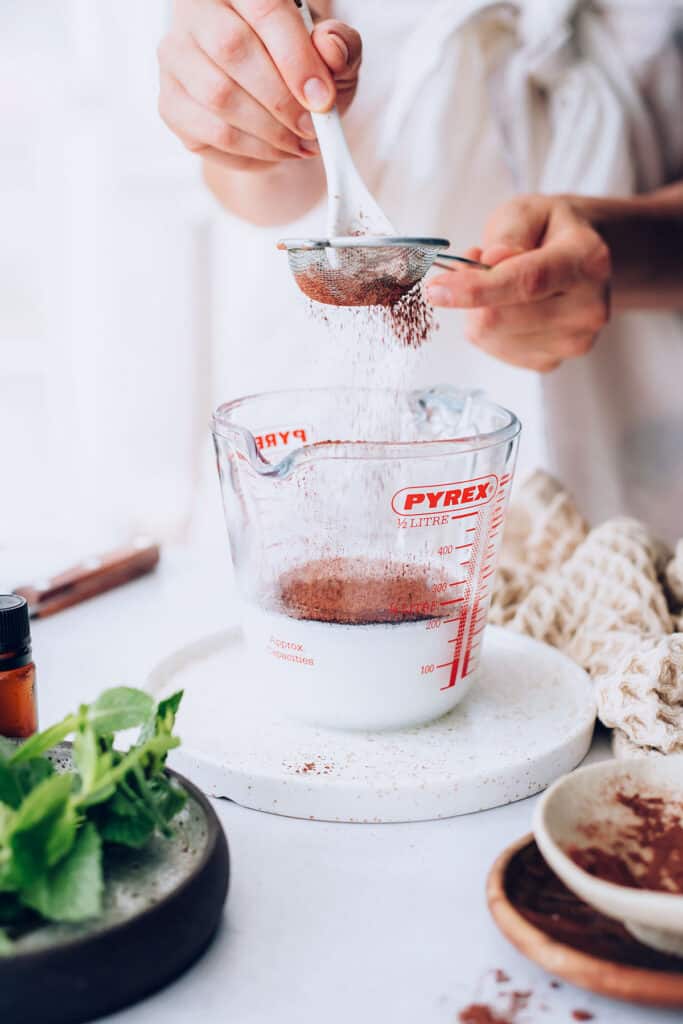 After the soap is melted, add the cocoa powder, chopped mint and a few drops of peppermint essential oil until it smells like mint chocolate chip ice cream. Stir together really well and pour into your mold. Sprinkle a bit more cocoa powder on top. Let it sit for an hour or so until it hardens. Then take it out of the mold and cut into bars.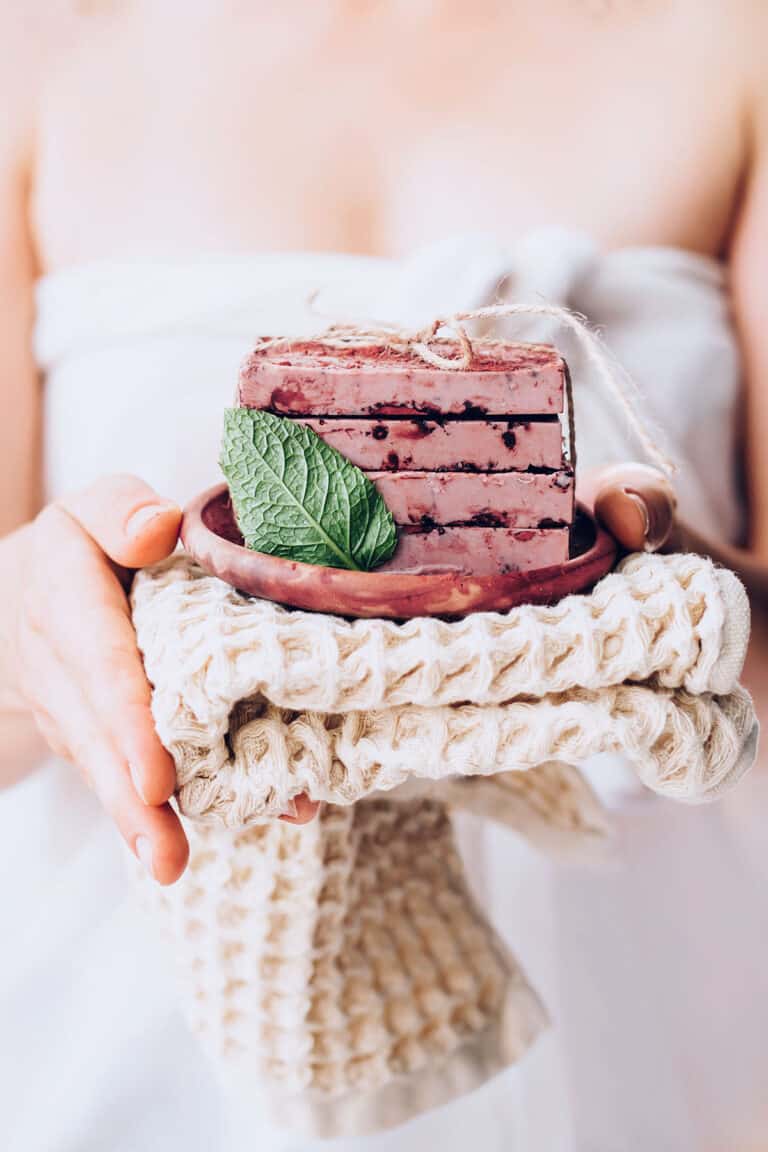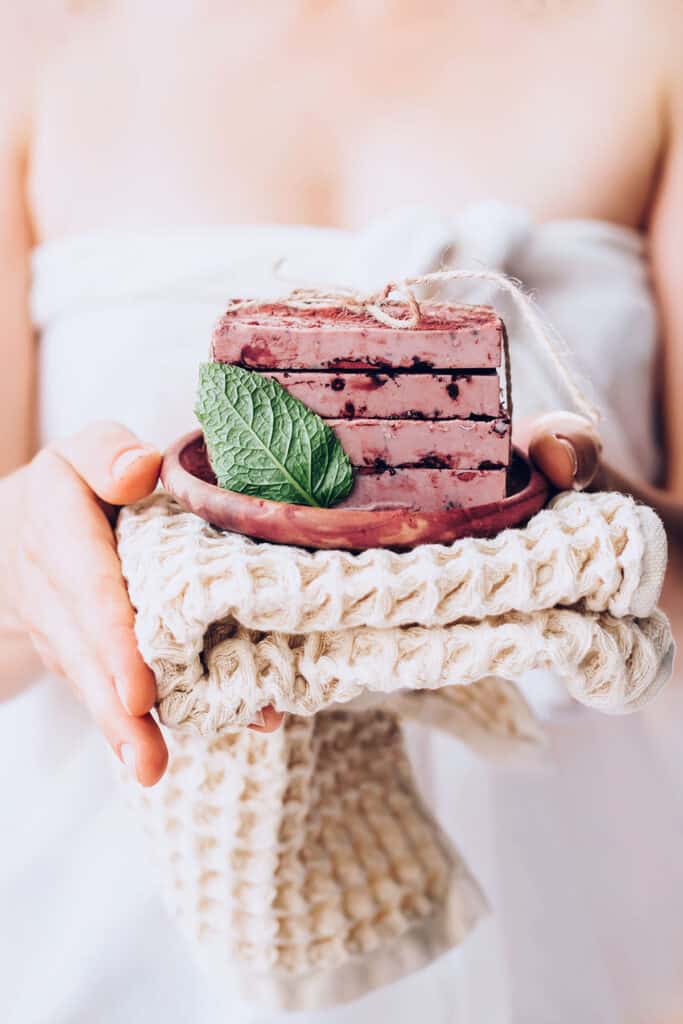 I love how decadent and rich it looks – and yes, it smells amazing. Is it a good sign that 2 of my kids tried to take a bite? They both thought it was candy!
163