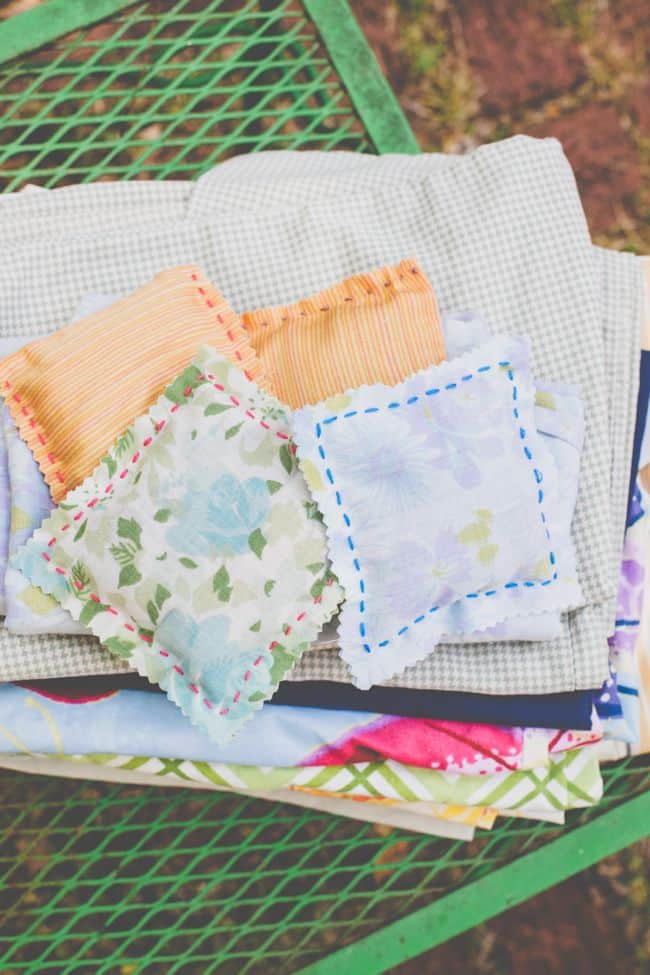 One of my many small pet peeves is dryer sheets. In fact, laundry in general is not my favorite thing. All the folding (and refolding after Sam knocks it all over) and putting away for 5 people adds up! I feel guilty using a new dryer sheet for each load, and it drives me nuts how they always float around everywhere.
In an ideal world I would hang my laundry on a line outside; I'm one of those people who likes the stiff, starchy feel of line drying. But, c'mon, I have laundry coming out of my ears. Let's be realistic.
I started thinking about this idea around Earth Day – it's all part of my master plan to save the planet from death by dryer sheets! Usually I toss a lavender sachet in one of my clothes' drawers and never think about it again. But for the last few weeks I've been using them as reusable dryer sheets for my clothes, and it's awesome!
How to make sachets into dryer sheets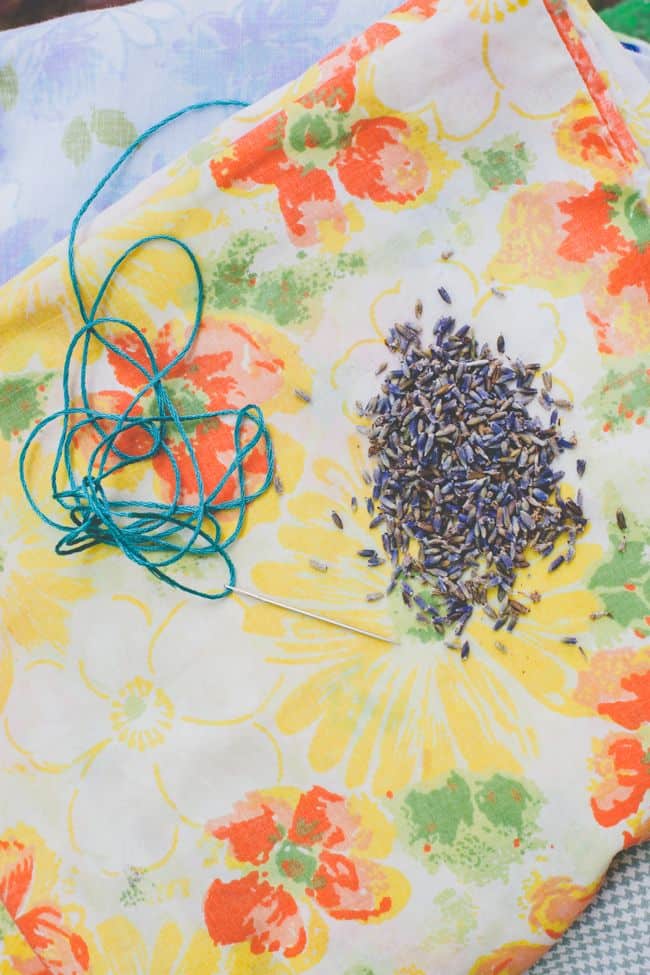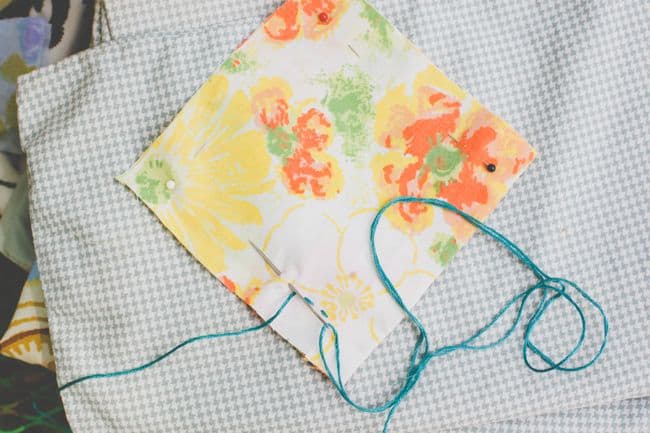 I've seen this idea around (Trader Joe's used to sell a version but I can't find it anymore). But none of them were, well, pretty. And seeing these old floral patterns actually makes me enjoy doing laundry a bit more. A tiny bit.
Supplies:
I used fabric from recycled pillow cases. There are so many super inexpensive pillow cases and sheets at thrift stores that have lovely vintage patterns.
Needle and embroidery thread
Pinking shears (optional)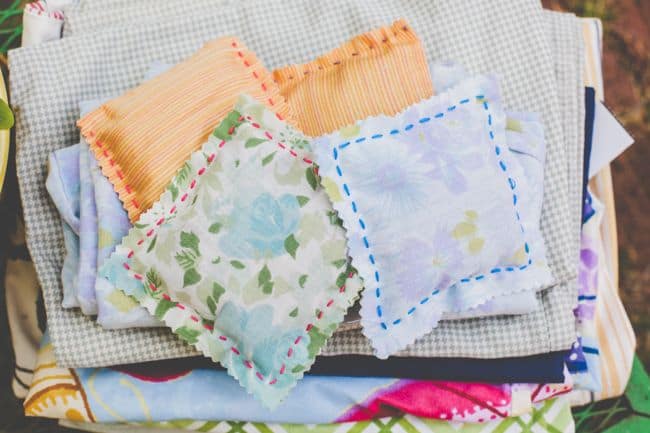 The instructions are pretty self explanatory but here's the gist. Cut two squares of fabric (mine were about 4 inches on each side) and sew three sides with embroidery thread. Fill with lavender and finish sewing. You can trim the edges with pinking shears for a prettier look.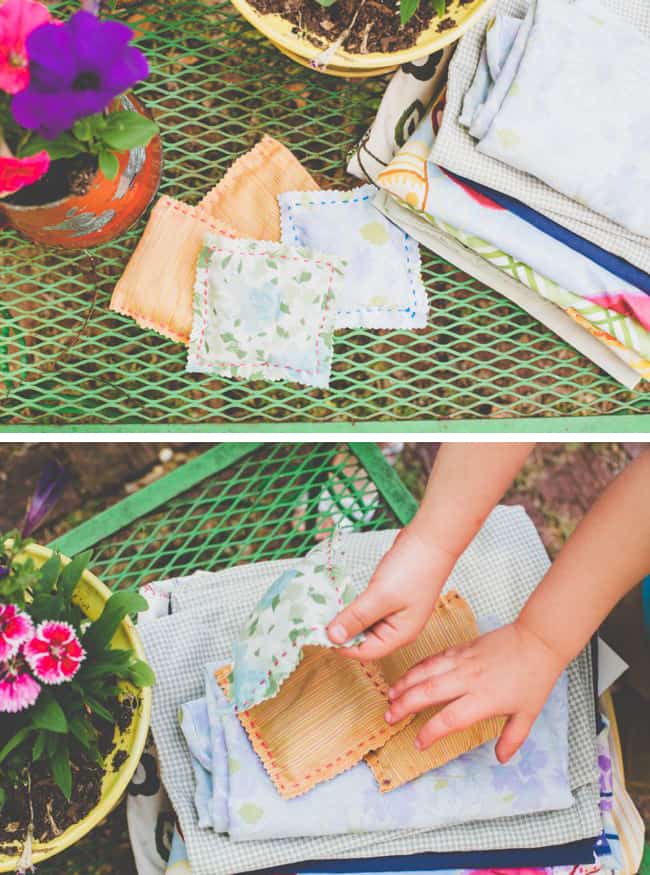 Now I keep a sachet at the bottom of each of our 5 laundry baskets. Yes, 5. Then I throw one in the dryer with each load. To be honest, I was expecting everything to smell really lavender-y. While some of the natural fiber clothes, like a cotton shirt, have a stronger smell, most are pretty subtle. And the simple stitching has held up great!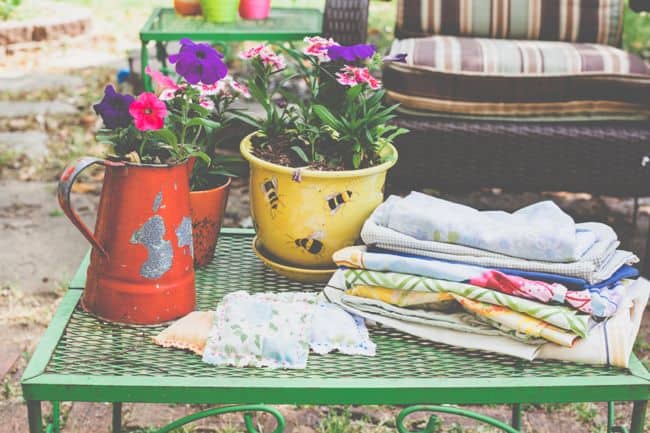 Before I throw in the sachet I kind of work the lavender with my hands to release the scent. From what I've read, the scent is expected to last for 5-10 uses. I've used each of mine with multiple loads (I haven't been counting), and the sachets are still going strong. When they loose their scent, I'll just open 'em up and change out the lavender.
31