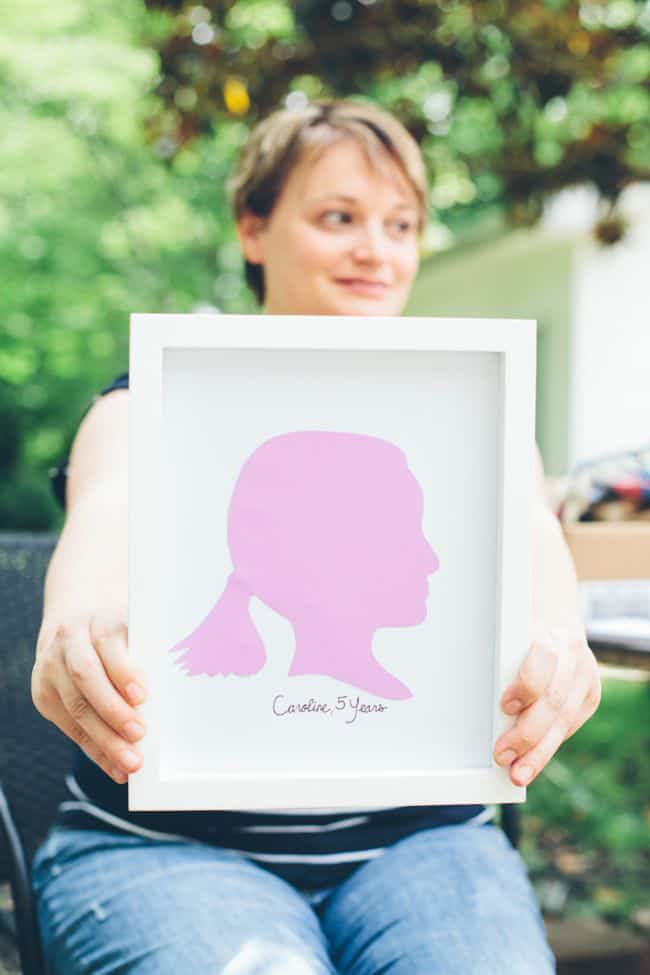 Are you all ready for Mother's Day? I can't believe it's next weekend! Sometimes I still have a hard time grasping that I am a mother of 3. Three happy, stubborn, kind little people. The past five years have been a blur of pregnancies, newborns and breastfeeding. It's funny, most of my memories are marked by 'Oh yeah, I was pregnant with X then.' When I think about what we've accomplished, it's overwhelming. I try to remember that when I get down on myself about baby weight and not looking all pulled together every day.
To celebrate Mother's Day this year, I wanted to make silhouettes of the kids. Nothing fancy. Just a simple marker of these 3 thrilling people who have made me who I am.
How To Make Silhouettes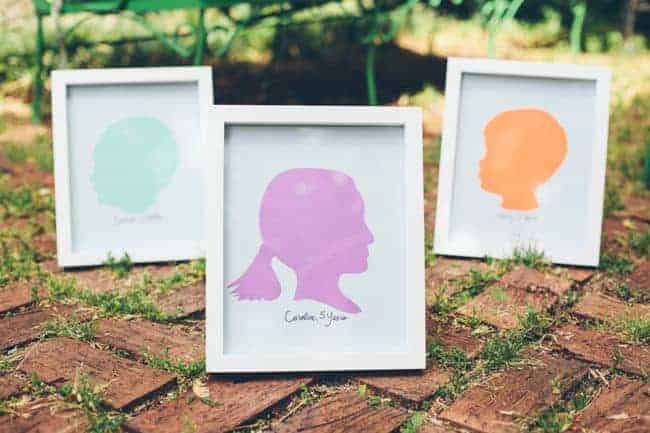 Without a doubt, the hardest part of this project is getting a profile picture of the kids. They won't hold still for more than a nanosecond.
Supplies:
Photograph in profile
Sharpie marker
Colorful cardstock paper
Frames – Mine were 8×10's that I got at T.J.Maxx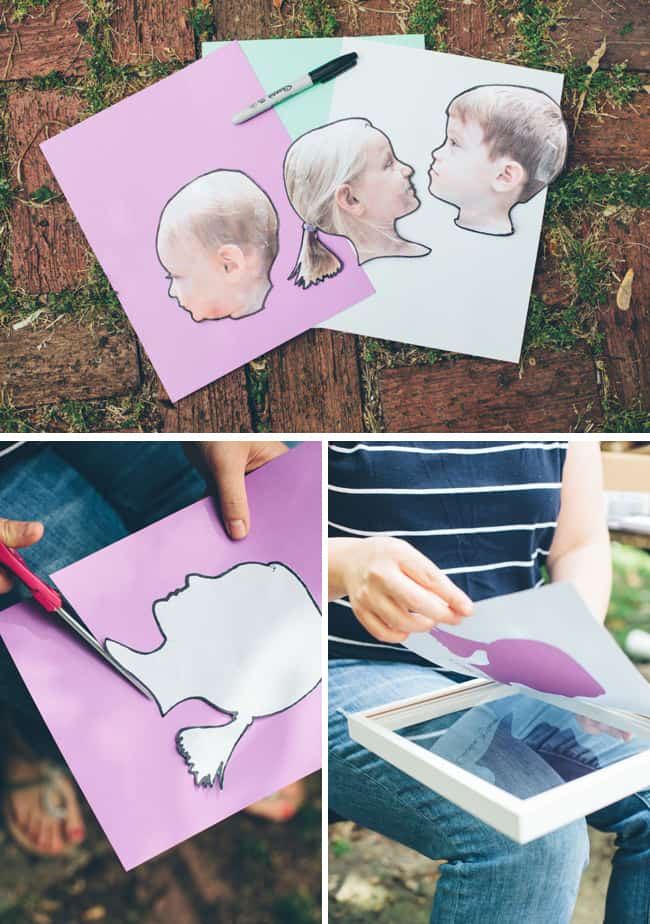 First, print the profile picture – depending on the size of the frame you are using you might need to shrink or enlarge the picture to fit the frame. Trace the head outline with a Sharpie. Cut out the shape and tape it to a piece of card stock paper. Then cut out the silhouette shape and mount it on a piece of white or gray card stock. Hand write the child's name and age. Then put it in the frame and hang it a place you'll see it often – you'll smile every time you pass it.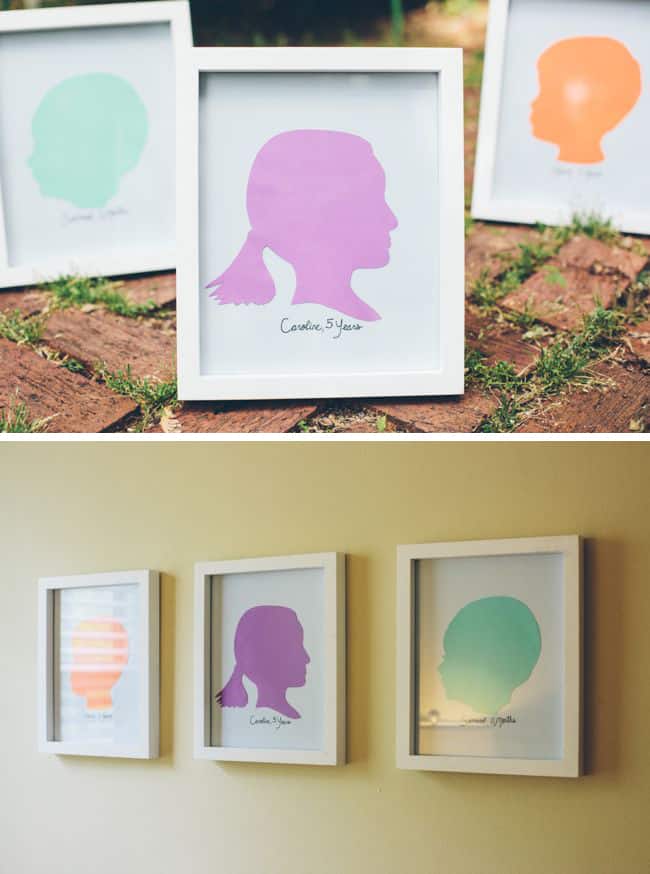 It kills me how recognizable these shapes are – they look just like them! I just saw an idea of cutting out the silhouettes from kids artwork, which would be super cute. Do you have your Mother's Day gifts picked out?
79