The folks at Handmade Beauty Box offered to let me test out one of their monthly DIY projects – and to my delight it was something I had never attempted before, homemade nail polish! Someone even more excited than me? My daughter, who was all about pouring, shaking and, yes, painting.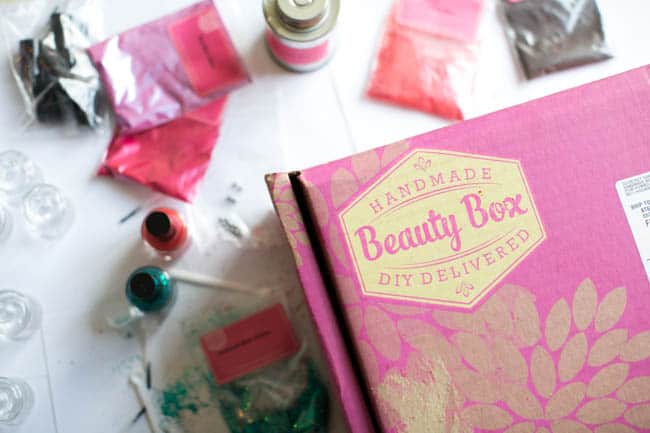 Turns out, it's super simple to make your own nail polish at home. All materials are provided in one handy kit from Handmade Beauty Box (kind of a steal for $29.99 a month, shipping included). To DIY on your own, you can buy most of the supplies at the drug store.
Clear nail polish base
Empty nail polish bottles with mixing balls (online here)
Glitter or colored mica (online here or or you can also use eye shadow as a colorant)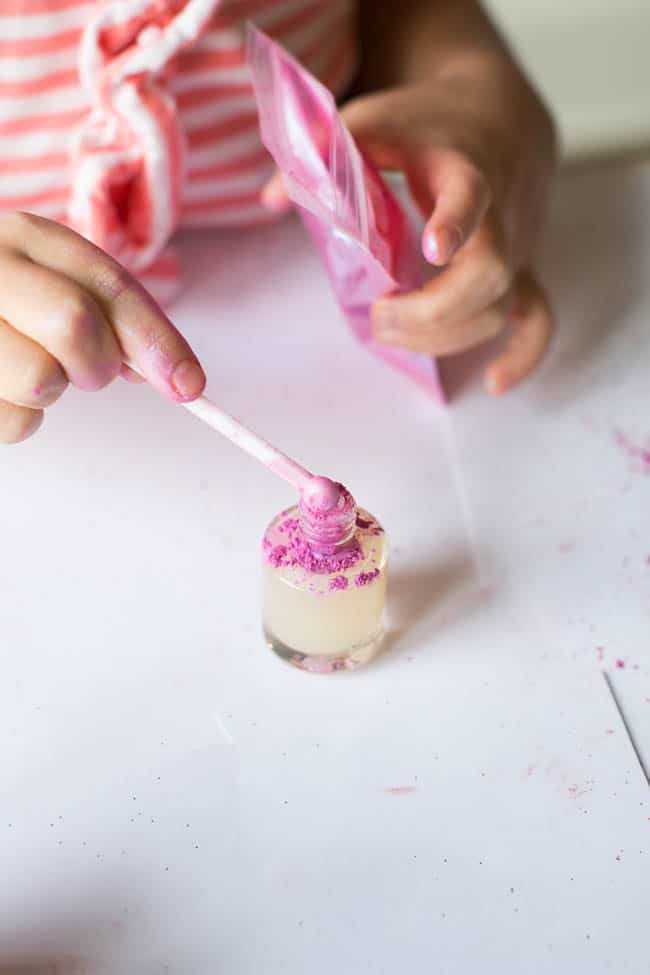 To make at home, first fill your bottle with the suspending nail polish base (or use clear polish). Insert one small metal mixing ball and then add 10 scoops of colorant to the nail polish bottle.
The DIY kit comes with super cute mini scoops and mini funnels. We had issues with the mica getting stuck in the funnel so just went with the scoop and pour method. If tiny hands are doing the filling, just make sure you have paper down to catch the overflow.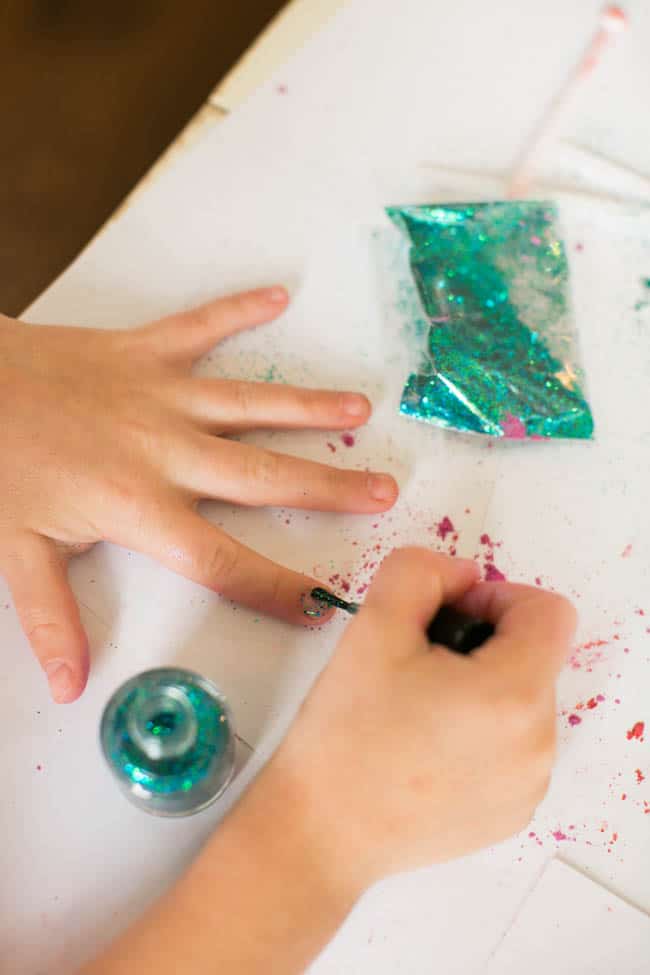 Then screw on the cap and shake the bottle for several minutes. We totally skimped on the recommended 3-5 minutes of shaking because someone was a little eager to start painting. Give the polish a couple of coats and let dry.
You can add more colorant if you want for darker shades. Or use less. The box comes with supplies to make 8 polishes – perfect for a girl's crafternoon.
If you're just getting started in DIY beauty products, this is a great way to start. Finding the right supplies can be intimidating (and expensive), and Handmade Beauty Box makes the process easy and fun. I think the homemade lipstick kit might be next.
25