Raise your hand if you're always drooling over those gorgeous nail art photos all over social media. Me too (*raises ratty-looking hand*). My fingernails almost never look that glamorous, which I chalk up to the fact that I can't afford a live-in beauty squad and a million bottles of designer nail polish.
So, like everything else I want but can't afford, I make it myself. Turns out that making your own nail polish is not only doable, but it's actually pretty easy and affordable with the right ingredients. Here's how to make your own nail polish from the comfort of your kitchen for a fraction of what it costs at the salon.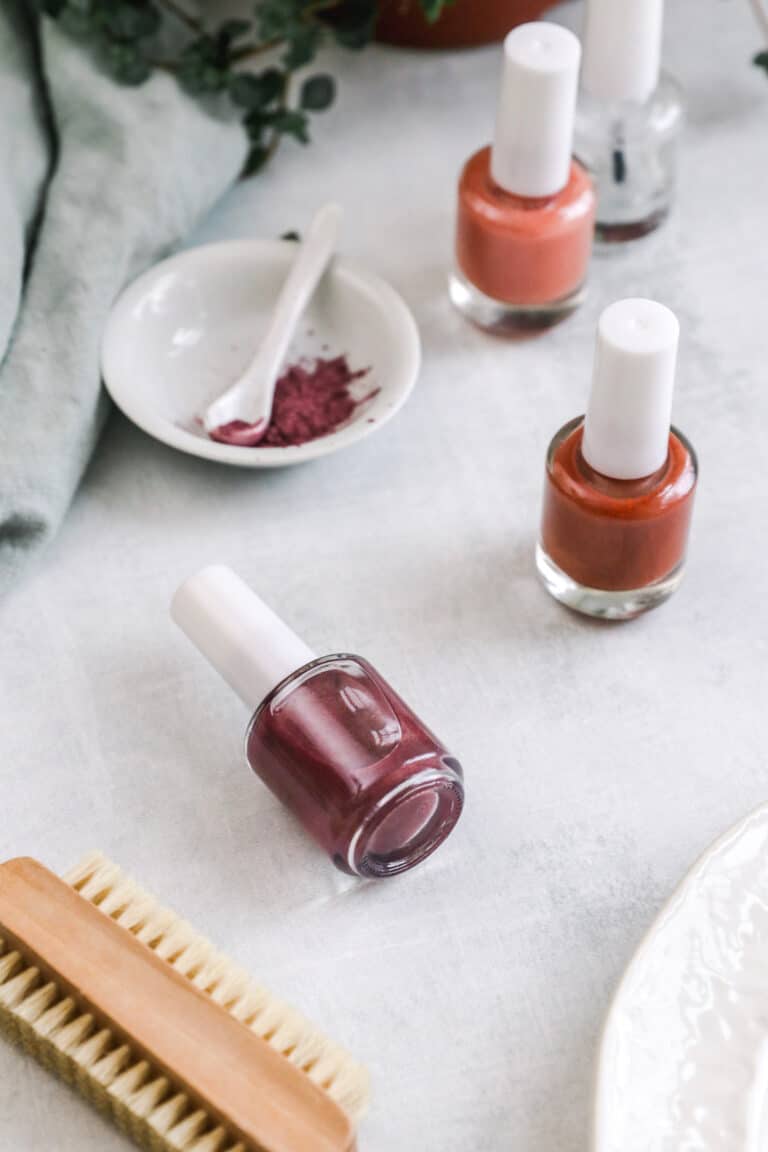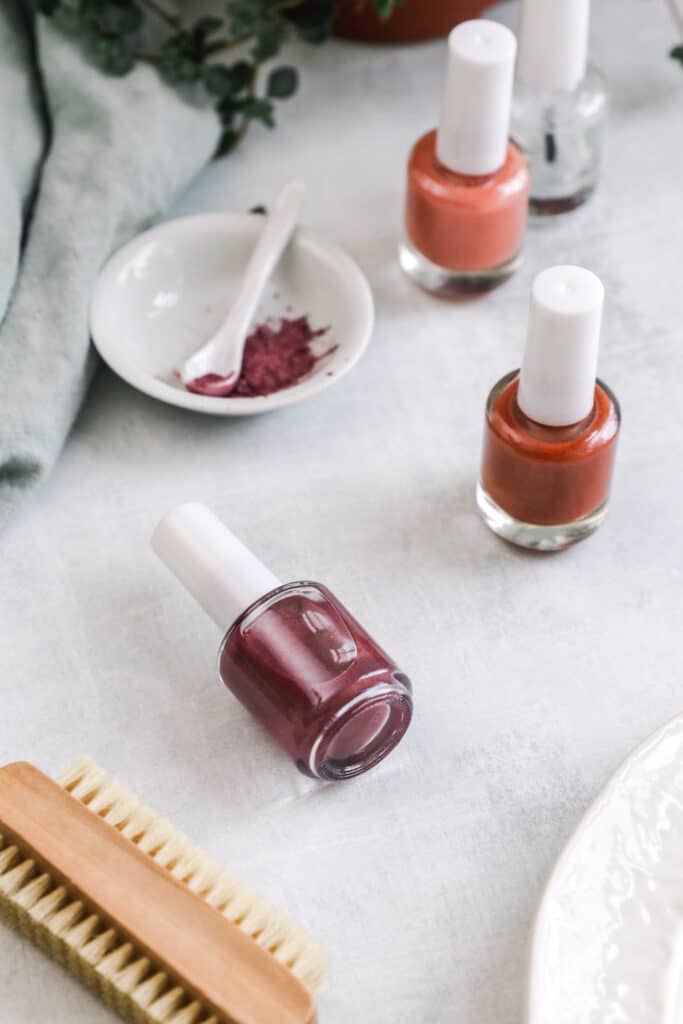 How to Make Your Own Nail Polish
Nail polish seems like one of those things you just can't make yourself at home, and in some ways you're right. The nail polish that we know and love is made in a factory somewhere using a bunch of hard to find chemical ingredients. But that doesn't mean that you can't don your mad scientist goggles and whip up your own at home using things from the drugstore.
Start by gathering your supplies: clear nail polish, a few empty nail polish bottles with mixing balls and colorant.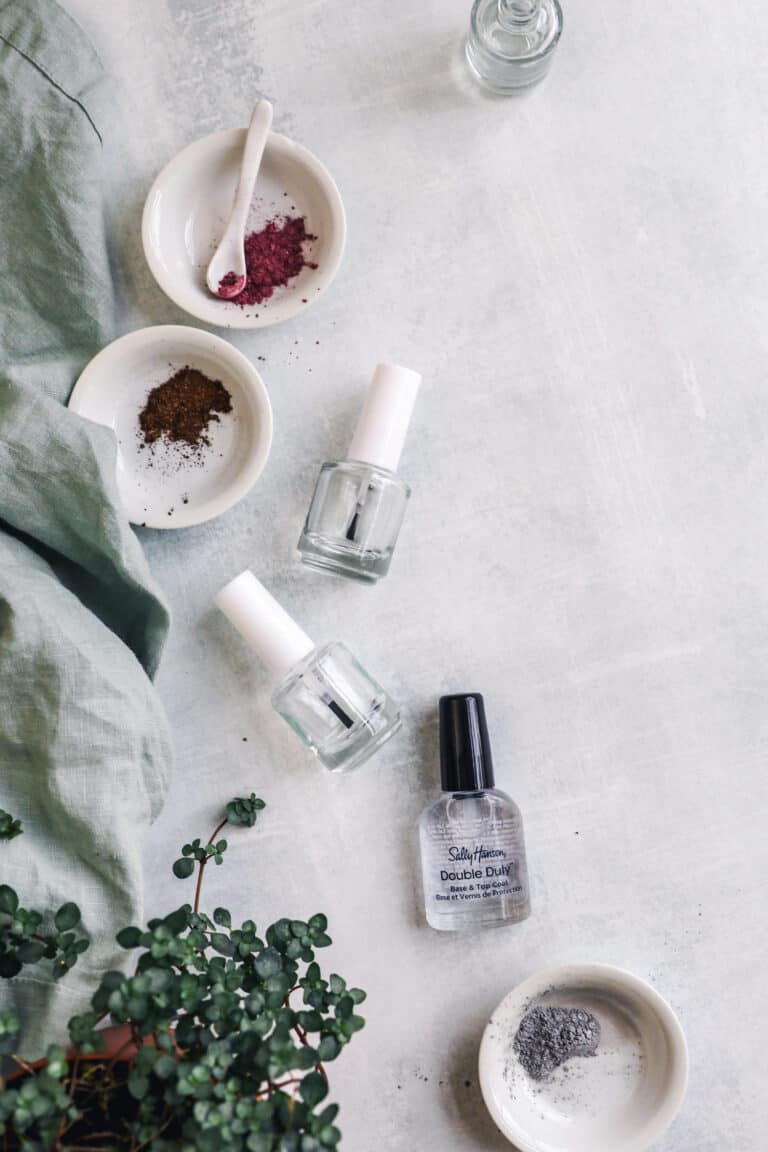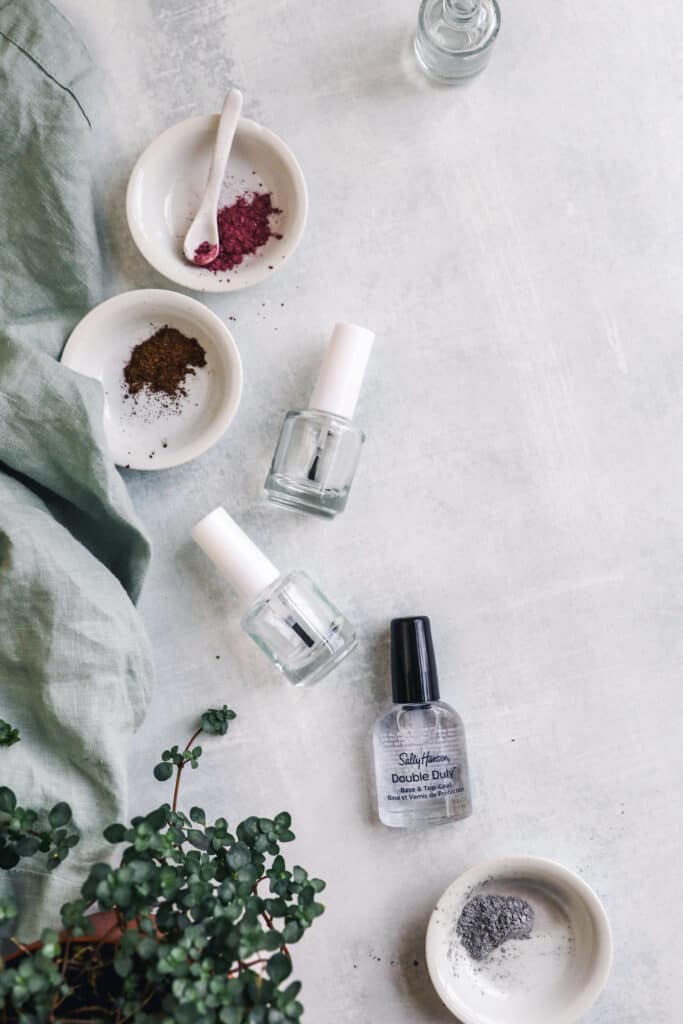 Unlike store bought nail polish, you get to decide exactly how clean you want your nail polish to be. I used some standard Sally Hanson base coat to make my polish because it's all they had at my local grocery store.
But you're not limited to toxic polish if you're trying to go green. Choose a non-toxic clear coat, like this one from Karma to limit your exposure to toxins traditionally found in nail polish.
Next up, pick your bottles. You don't have to buy completely new nail polish bottles for this, but you will need the little metal mixing balls that sometimes come inside nail polish. My basecoat didn't have 'em.
So rather than buying the mixing balls separately, I just picked up a few empty bottles with mixing balls already included on Amazon. Plus, having fresh bottles allows me to see how the color looks while I'm mixing it and I can make several small batches of different colors if I choose.
Lastly, you'll need to pick a colorant. You can use anything you like for this but I prefer dry powders that will evenly disperse throughout the clear polish. Mica powder is my colorant of choice, but colored clay, glitter and even dried spices like turmeric and beetroot powder could work (just be forewarned, turmeric and beetroot powder may stain your nails).
I picked up this set of mica on Amazon and mixed them together to make my own luxe colors. But it's up to you! Don't be afraid to experiment with colorants – you can always pour it out if you don't like it.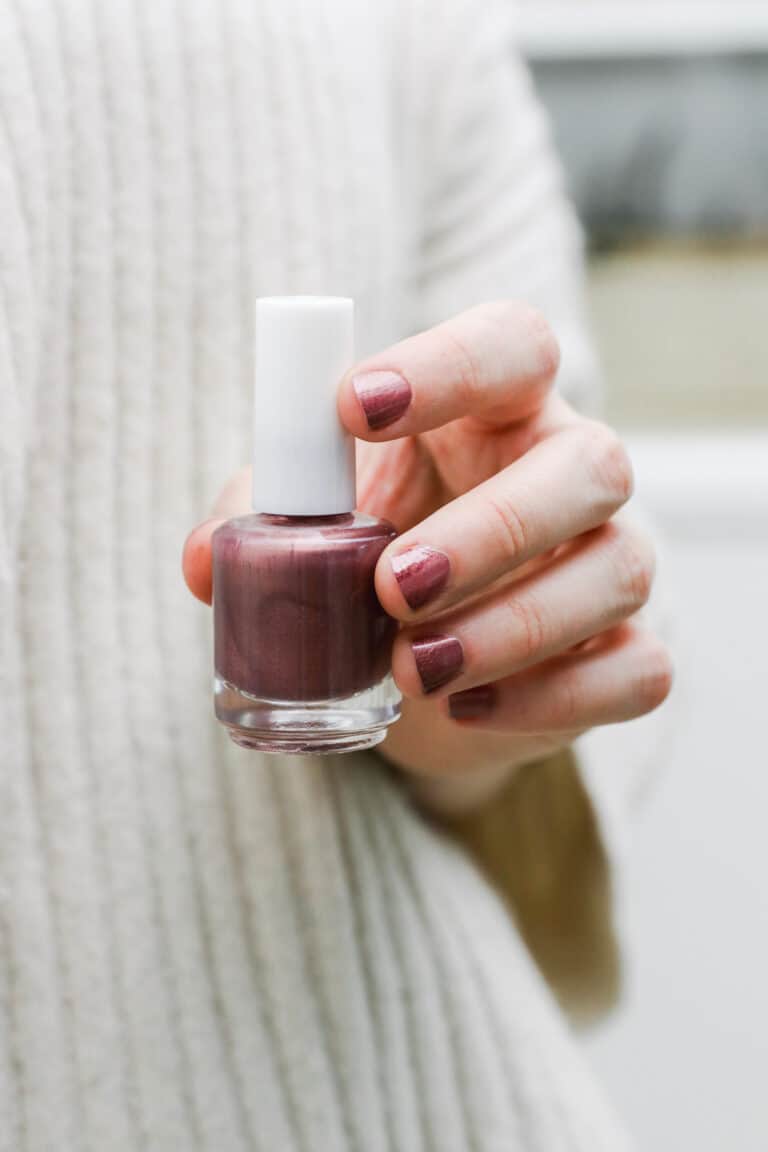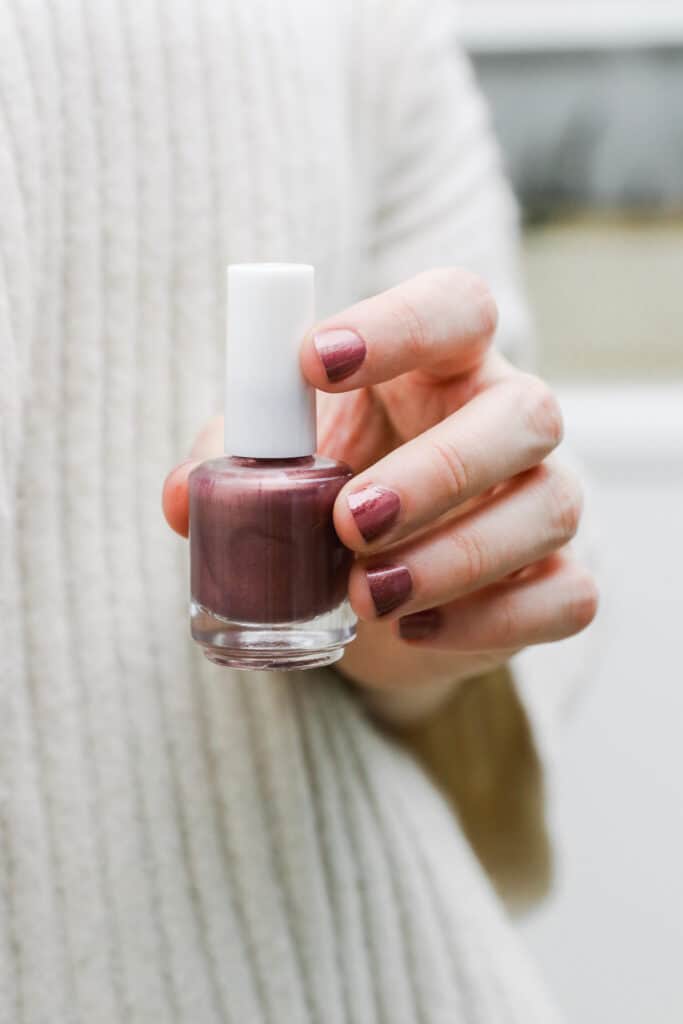 Supplies
Instructions
1. Make sure each empty nail polish bottle contains two mixing balls. If your bottles come with one mixing ball per bottle, just take a second mixing ball from the bottles you're not using
2. Start by filling your empty bottle with the clear nail polish. I just poured it from one bottle to the other very carefully by hand.
3. Next, fold a piece of printer paper in half and place 1-2 teaspoons mica or other colorant in the center. Use the folded paper to guide the colorant into the bottle (a little might spill, but this was the easiest/cleanest method I found, unless you have your mad scientist funnel).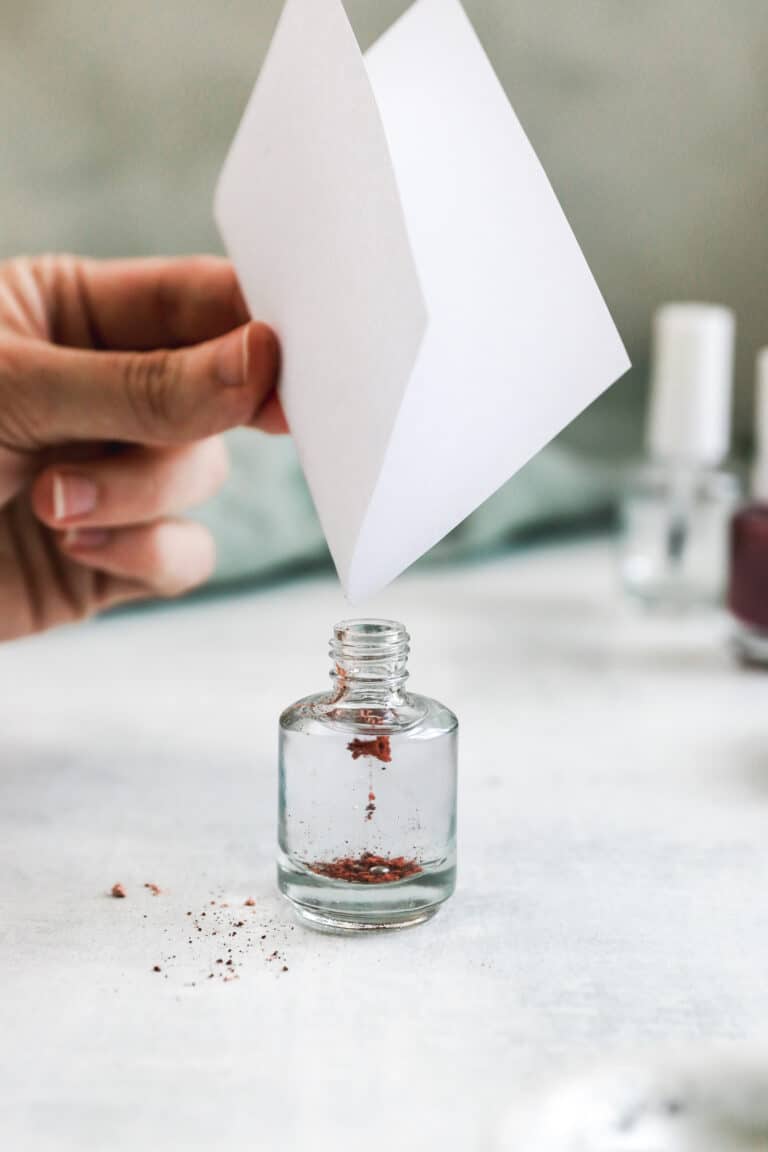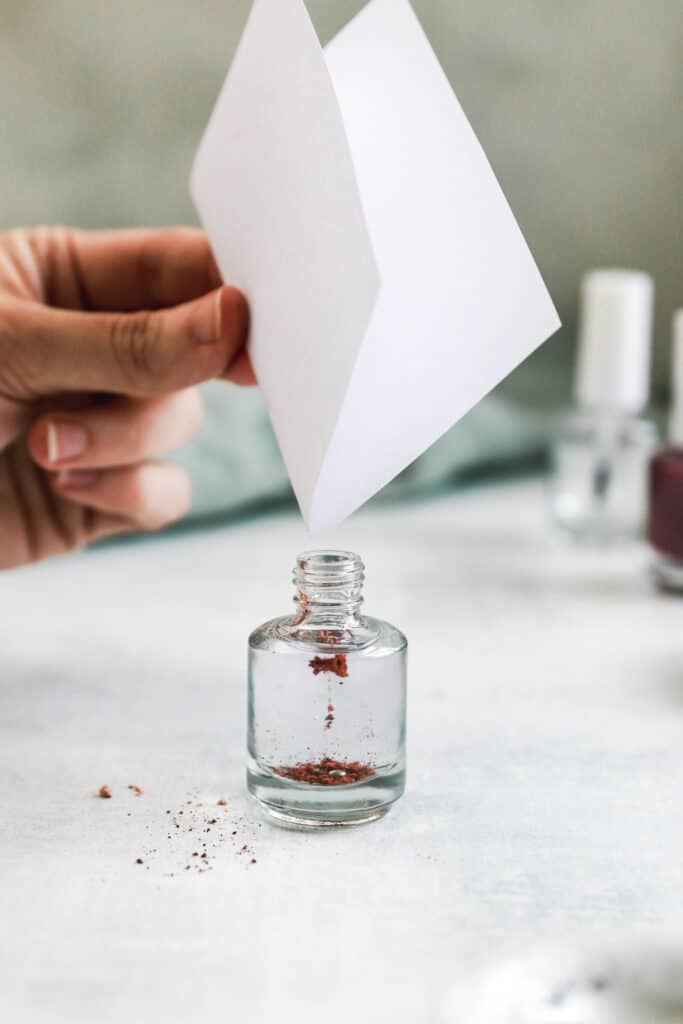 4. Screw on the lid and give it a good shake for at least 2-3 minutes. If you're not happy with the color, add more colorant until you get a shade you're happy with.
5. To use, paint nails like you normally would and let dry thoroughly. I didn't have any trouble with color or sparkles rubbing off on my hands or clothes, but depending on your choice of colorant, it might be an issue. The only way to know for sure is to test it!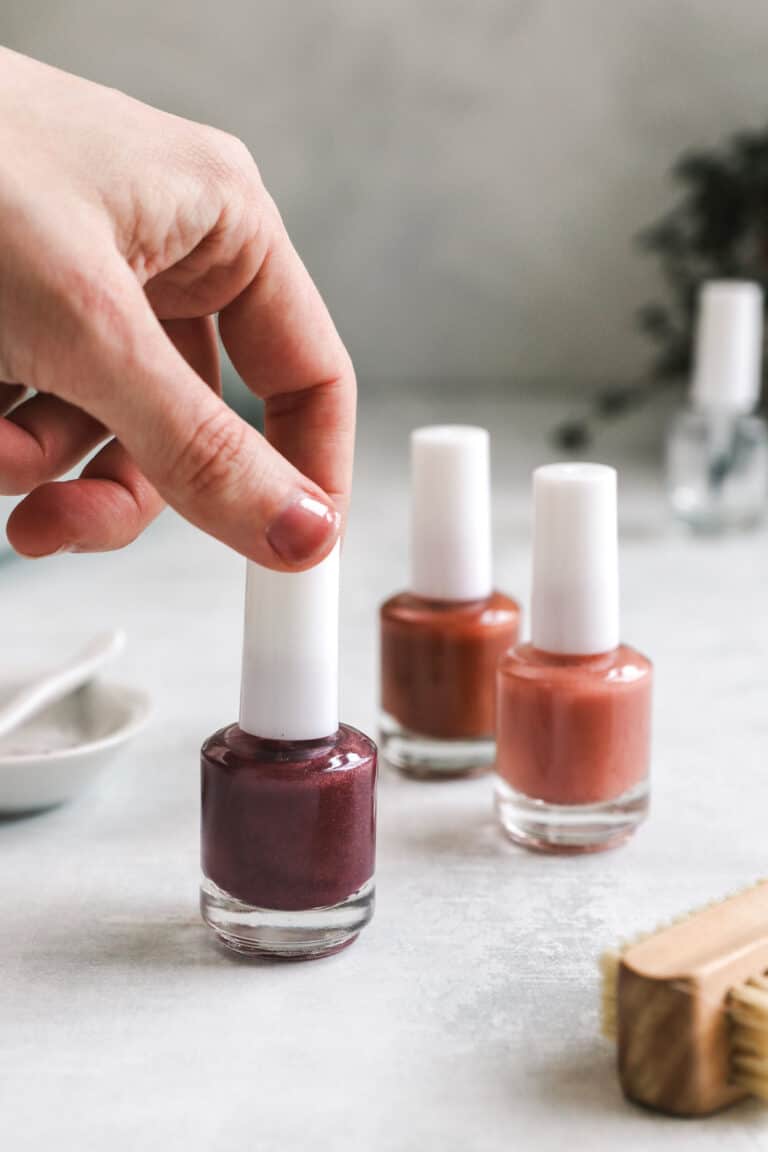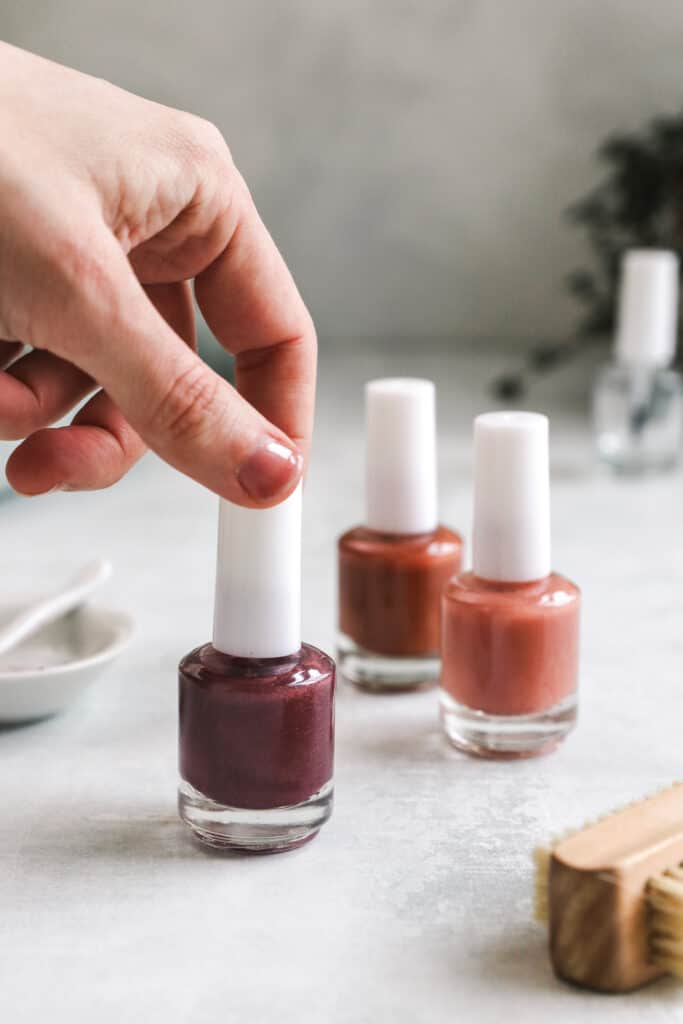 This post was medically reviewed by Dr. Jennifer Haley, a board-certified dermatologist with extensive experience in medical, cosmetic and surgical dermatology. Learn more about Hello Glow's medical review board here. As always, this is not personal medical advice and we recommend that you talk with your doctor.
127