Working from home means I need to keep my environment as inspiring and tidy as possible. The state of my surroundings really affects my productivity so the first thing I do every morning is make my bed. The task has become such an essential part of my morning routine that it's almost like brushing my teeth. And over the course of time I've found that the more you like your bedding, the more excited you are to make your bed all pretty for the day.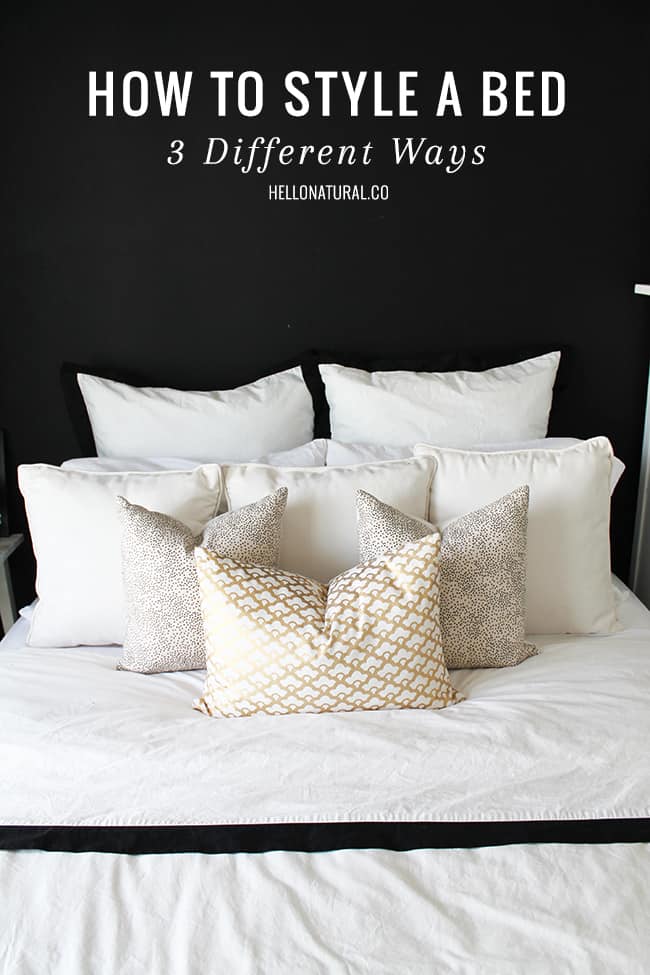 Are you ready switch things up with your bedding? I'm going to show you 3 different ways to style your bed. And starting with a great duvet really makes a difference. It's like having a great rug: it grounds your space and ties everything together.
A solid duvet cover (whites are my favorite!) is the most versatile. I've been loving my Crane & Canopy duvet cover since the day I got it, especially the bold black border which I think adds a bit of sophistication. With a solid color duvet, you can update your bed's whole look with pillow covers or a throw. Add floral pillows to keep things light in spring and incorporate cozy fabrics in winter.
3 Ways to Style Your Bed
Which look is your favorite?
[new_royalslider id="127″]
Thank you to Crane & Canopy for providing bedding for this post.
58