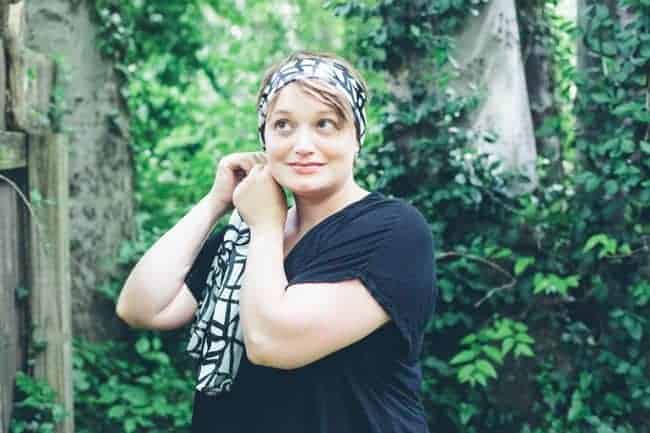 Have you seen The Great Gatsby movie yet? Everyone seems to have different opinions but I can't wait. I'm all about the fashions from that era – the more scarves and head pieces the better. Carey Mulligan wore a gorgeous scarf in the publicity pictures, and today I'm going to show you how to style it. Scarves are the perfect compliment for summer!
Because don't we all want to take a break from elaborate hair and complicated make-up this time of year? My summer beauty routine pretty much involves a good (fake) tan, lip gloss and a rotation of colorful scarves. To add some color I've been using Jergens Natural Glow and have to say, I love it. Using it every day as moisturizer makes it easy for me to remember to apply it. And the face moisturizer is awesome because it has SPF 30 and is oil free. It gradually builds color that looks amazingly natural – seriously. Just don't forget to exfoliate once a week.
Now that my face has some natural glow (I hope!), I'm going to show you two of my favorite ways to show it off by wearing a fun scarf. And yes, this is my first (and probably last!) video for the blog so please be kind.
It helps a lot to tie it in front of a mirror! But I love that this works great for gals with medium/short hair. And despite what I said, definitely keep the knot covering your ear.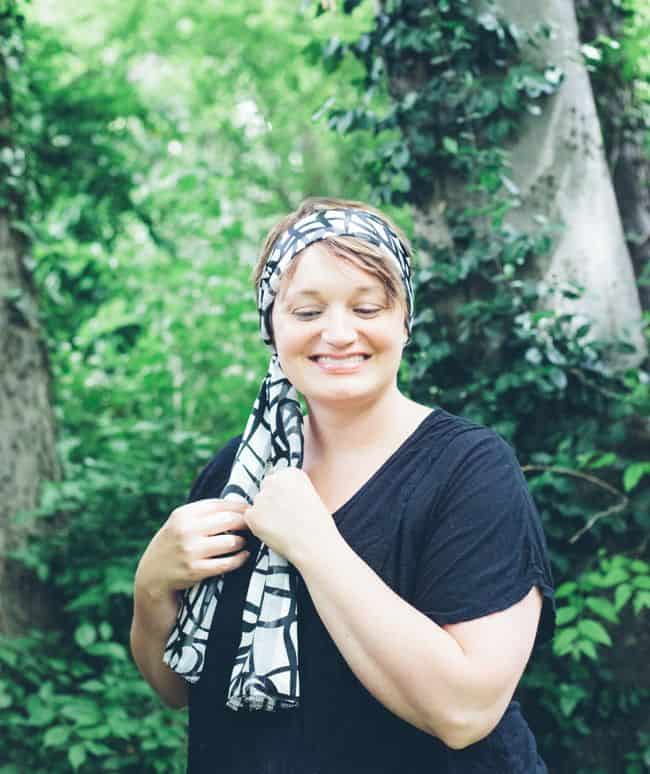 How to style a turban scarf
My other favorite way to wear a scarf is this turban like style. It's another great way to show off your glowing face!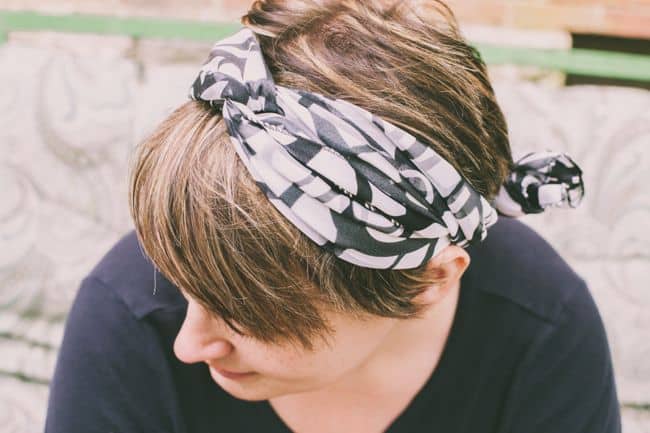 I wear this all the time in the summer when I need to hide my roots or the fact that I haven't managed a shower yet. And it works really well with just about any scarf. Here's another short video showing how to tie it.
One tip I didn't mention – you can anchor the scarf with a couple of bobby pins because it does tend to slide back. But maybe that's just the shape of my head?
11