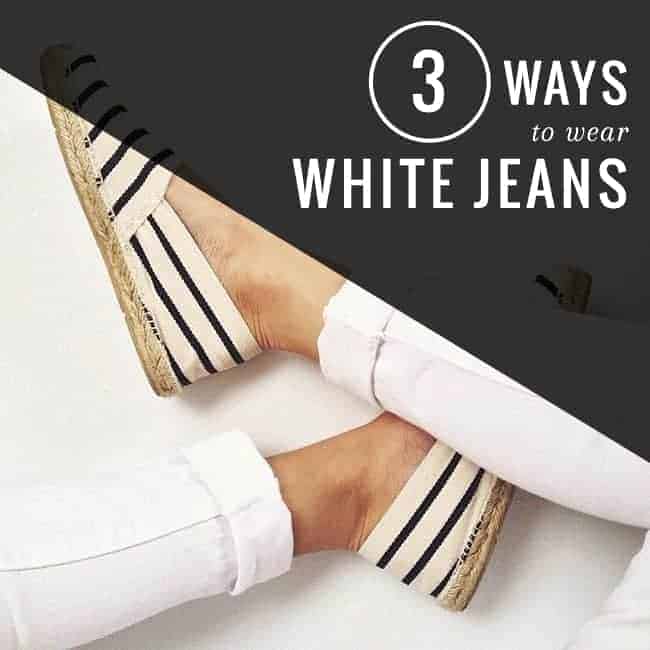 If there's one thing summer brings to mind in terms of color, it's cool, crisp white. So it's no surprise that white jeans steal the spotlight during summer. Finding the right pair of white jeans can be tricky (hello, imperfections!), but with so many different styles nowadays, it's easier to find 'the one.' Whether you opt for skinny, flared or boyfriend jeans, here are three foolproof ways to rock your white jeans.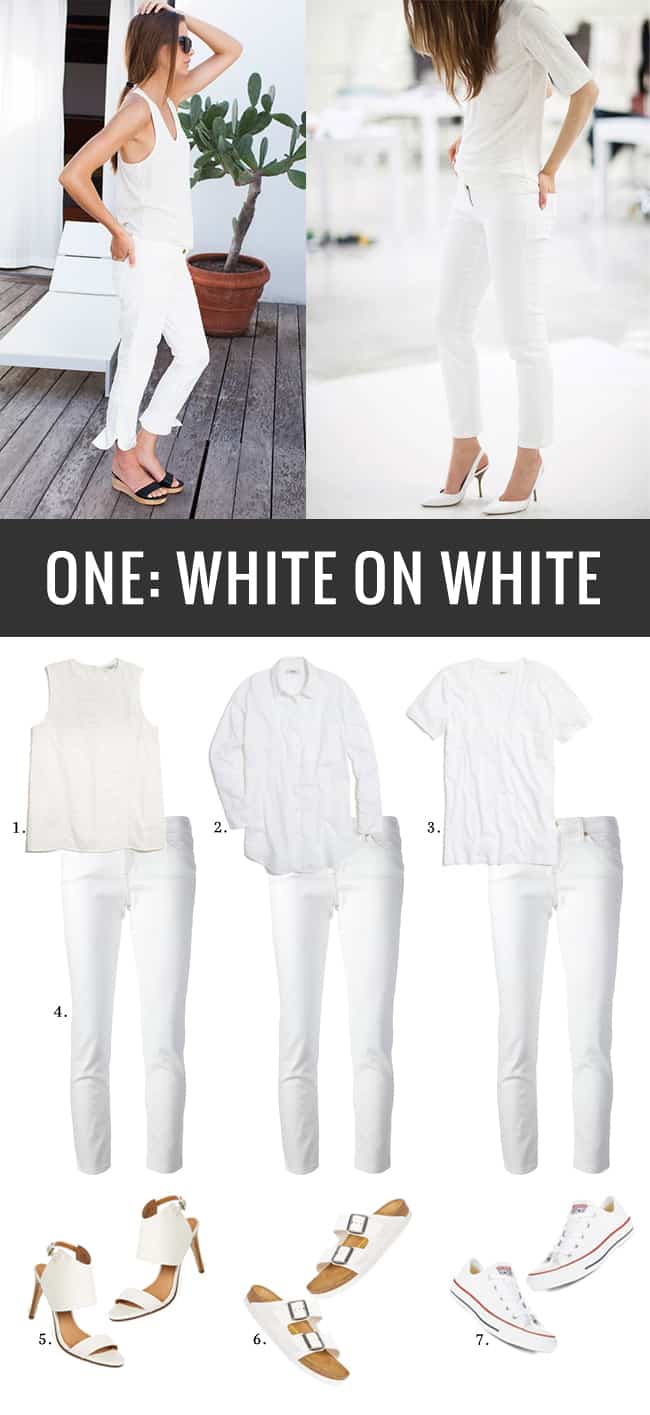 Keep your look clean and modern with an all white ensemble that easily works for both day and night. The right shoes take your look casual to dressy, so just adjust accordingly.
1. Madewell Lace-trim tank | 2. Madewell Oversized Button-down | 3. Madewell V-neck pocket tee | 4. 7FAM Josefina boyfriend jeans | 5. Halogen Corrine Sandal | 6. Birckenstock White Faux Leather Sandals | 7. Converse Chuck taylor Low Sneakers
Images: Emerson Fry | This is Glamorous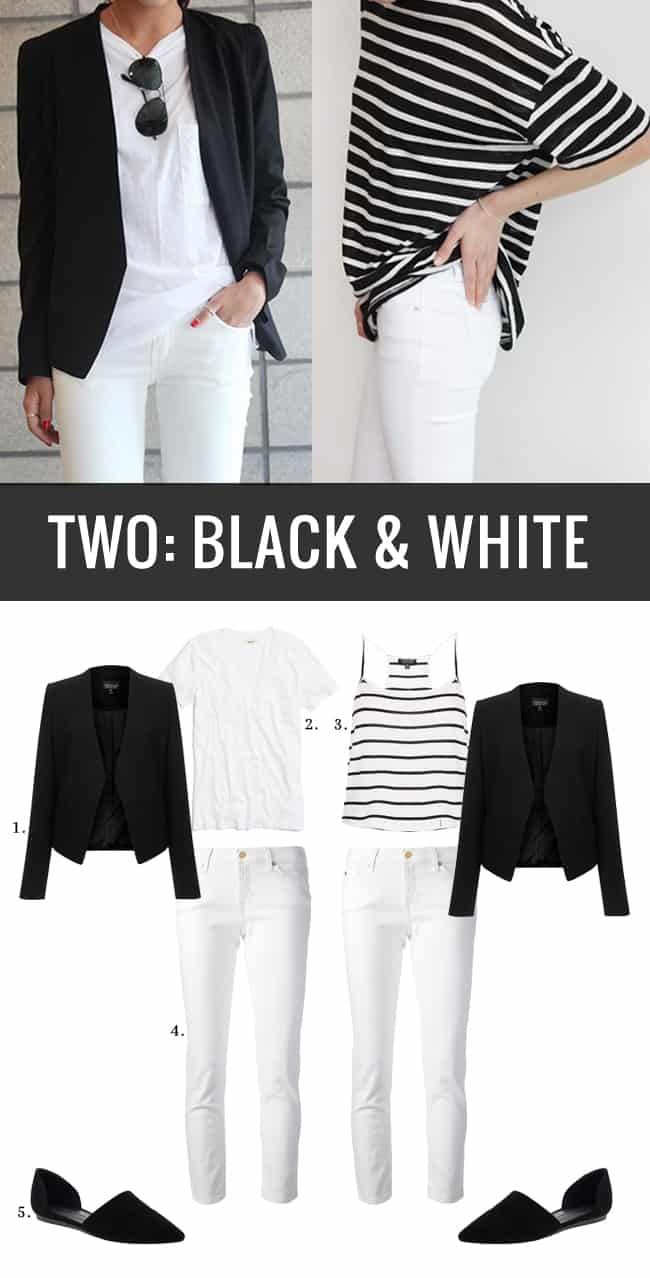 Black and white is a classic combo that is elegant and sophisticated, so you can never go wrong with these together.
1. Topshop Slim Collarless Blazer | 2. Madewell V-neck pocket tee | 3. Topshop Stripe Crop Cami | 4. 7FAM Josefina boyfriend jeans | 5. Chinese Laundry Easy Does it Flats
Images: Death by Elocution | Death by Elocution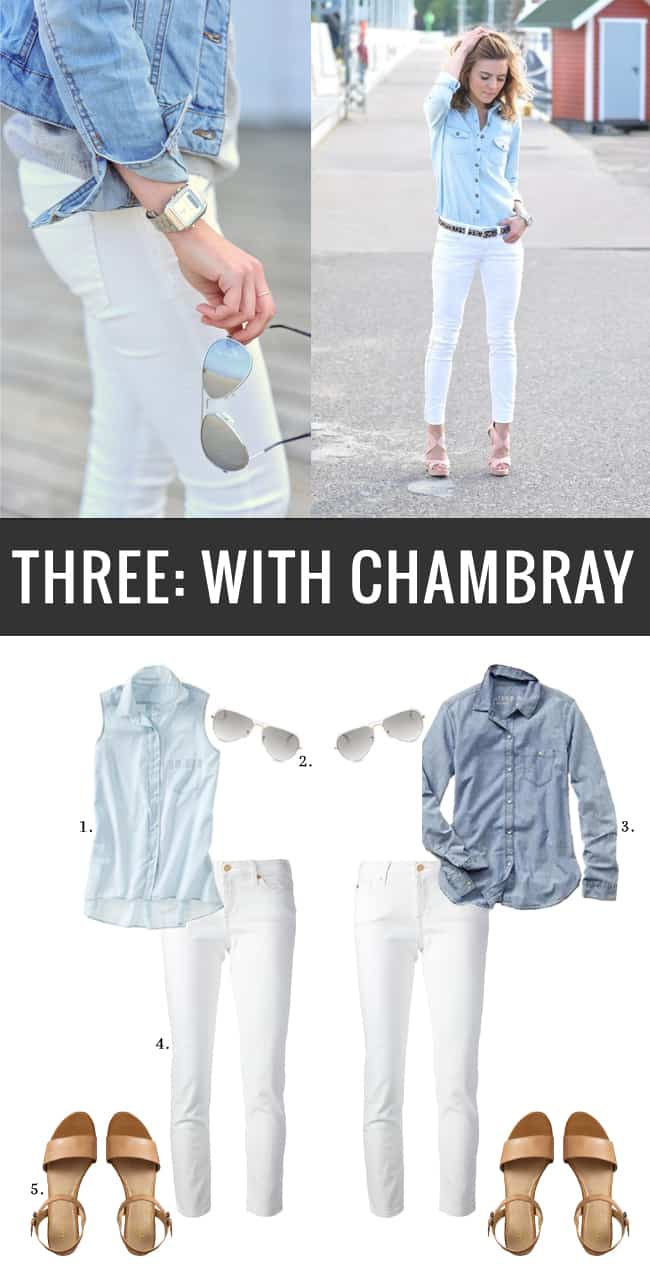 Last but not least, pairing your white jeans with a lightweight chambray shirt is a no fail choice in all forms. This combo is fresh and airy, and you can either keep it neutral or add a fun twist with some colored shoes or handbag.
1. Gap Sleeveless Chambray Tunic | 2. Ray-Ban Acetate Covered Aviators | 3. Gap Chambray Boyfriend Shirt | 4. 7FAM Josefina boyfriend | 5. Gap classic leather sandals
Images: Make Life Easier | Make Life Easier
0