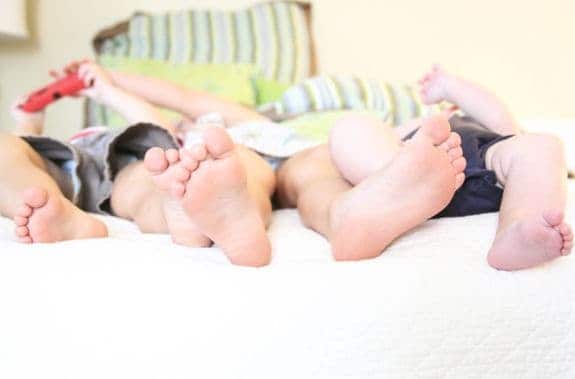 I've been changing diapers for the past five years and now consider myself something of an expert. But there have been a few mishaps on the changing table (yes, I've been peed – and pooped – on) due to squirmy kids. All three of my kiddos have used Huggies, and I'm loving their new super easy slip on and off diapers.
Huggies just launched a cute campaign that can bring you little something extra. The Easy-On, Easy-Off Challenge rewards you with coupons! All you have to do is use a Huggies Little Movers Slip-On diaper and "check-in" on Facebook or on your phone. After five check-ins you receive a printable coupon. Read more about the challenge here and watch the video below – you'll love it!

Huggies
®
Slip-On
®
Diapers were made with squirmy babies in mind, providing stretchy sides to let you quickly slip on the diaper for a close, comfy fit and trusted leakage protection. Plus, they have easy open tabs so they are easy to take off, making changing easy for you and your squirmy little one.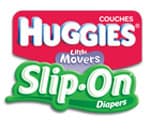 Disclosure: Compensation was provided by Huggies via Glam Media.  The opinions expressed herein are those of the author and are not indicative of the opinions or positions of Huggies.
0