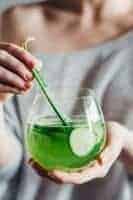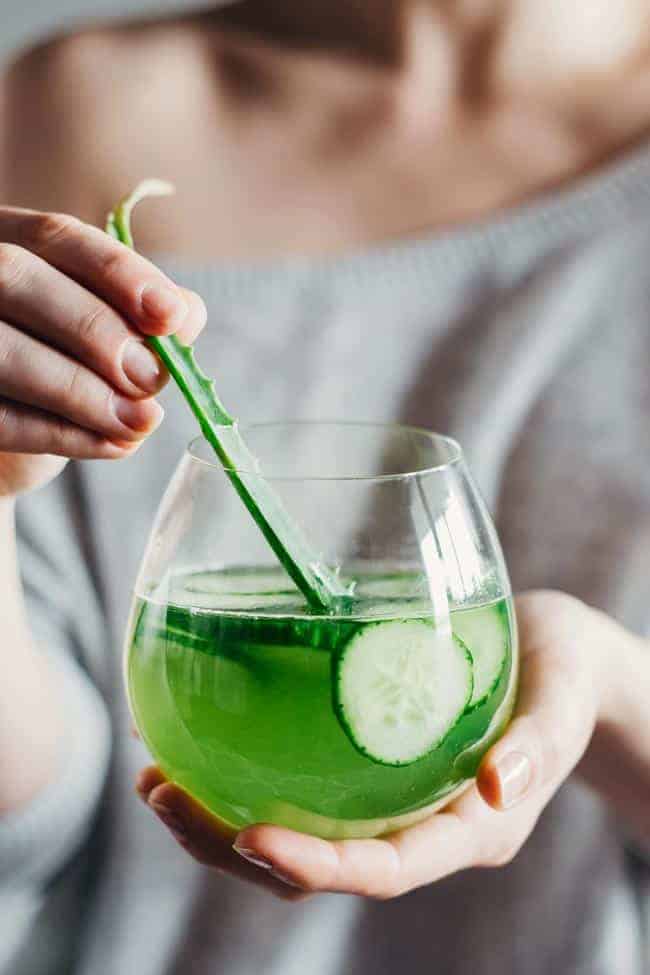 Hydrating Aloe and Cucumber Water
Yield 1
Loaded with minerals, vitamins and antioxidants, this delicious drink has a slightly sour taste and makes the perfect refreshment after your workout.
Ingredients
2 aloe vera leaves
1 cup unsweetened coconut water
1/2 small cucumber, roughly chopped
Instructions
Cut the aloe vera leaves into halves lengthwise, then use a spoon to scoop the translucent gel, and add it into the blender, together with the coconut water and cucumber.
Process, strain the liquid to eliminate the cucumber pulp, then drink the liquid straight away.
Courses Drinks
Cuisine Raw
Recipe by Hello Glow at https://helloglow.co/hydrate-inside-aloe/