In college I was hopelessly devoted to buying all the products in my favorite perfume scent. We're talking body wash, lotion and body splash, all applied on the same day — total scent overkill.
Even though I'm now focused on keeping harmful toxic ingredients away from my skin (and a bit more subtle in my perfume use), I still miss the convenience of a body splash or spray. Body sprays provide such a great, refreshing pick-me-up between work and a dinner date or a nice cool down when you can't grab a shower between working out and running errands.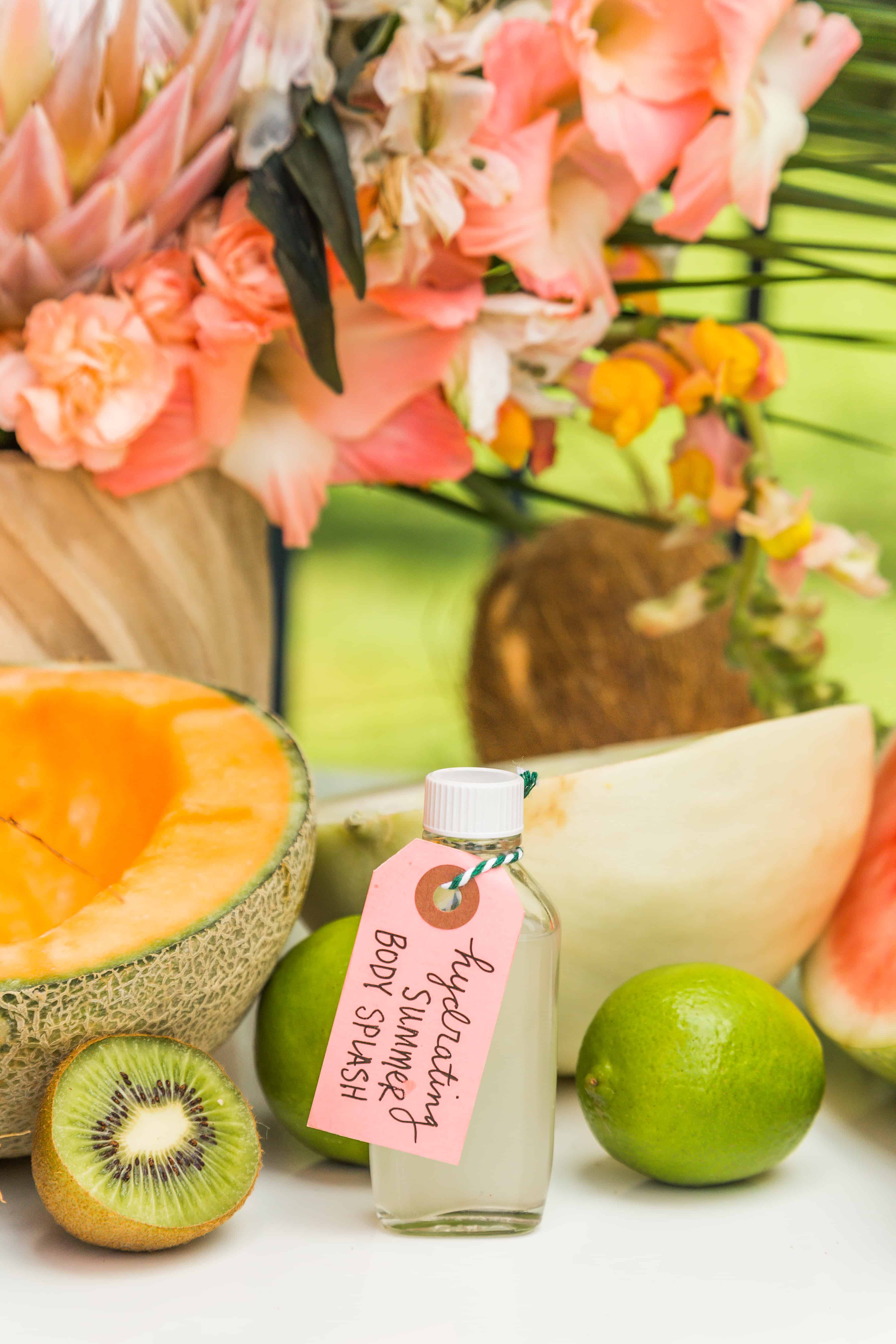 This hydrating citrus body splash is simple to make — you probably have most of these ingredients at home. The orange blossom water that serves as the base makes each spritz feel so energizing.
While we love the tropical vibes of our custom essential oil mix, which included ylang ylang, sandalwood, clary sage and sweet orange, the great thing about this body spray is that its completely customizable to your scent preferences.
Because I'm not ready to say goodbye to summer just yet, I wanted to create a feminine scent with tropical island vibes. The ylang ylang added a fruity, floral scent, while the clary sage and sandalwood grounded the sweetness of those florals with herbaceous, warm and earthy notes.
I also added in a few extra drops of sweet orange because I feel like citrus notes always boost my mood. Thanks to the anti-depressant properties of the ylang ylang, this particular mix just might be the aromatherapy equivalent of a relaxing day on the beach.
When designing your custom aromatherapy blend, you'll want to be sure to add the aloe vera, witch hazel and glycerin to the mix, which will serve as emulsifiers to combine the essential oils before applying directly to your skin. Plus, the glycerin will extend the shelf life of the scent.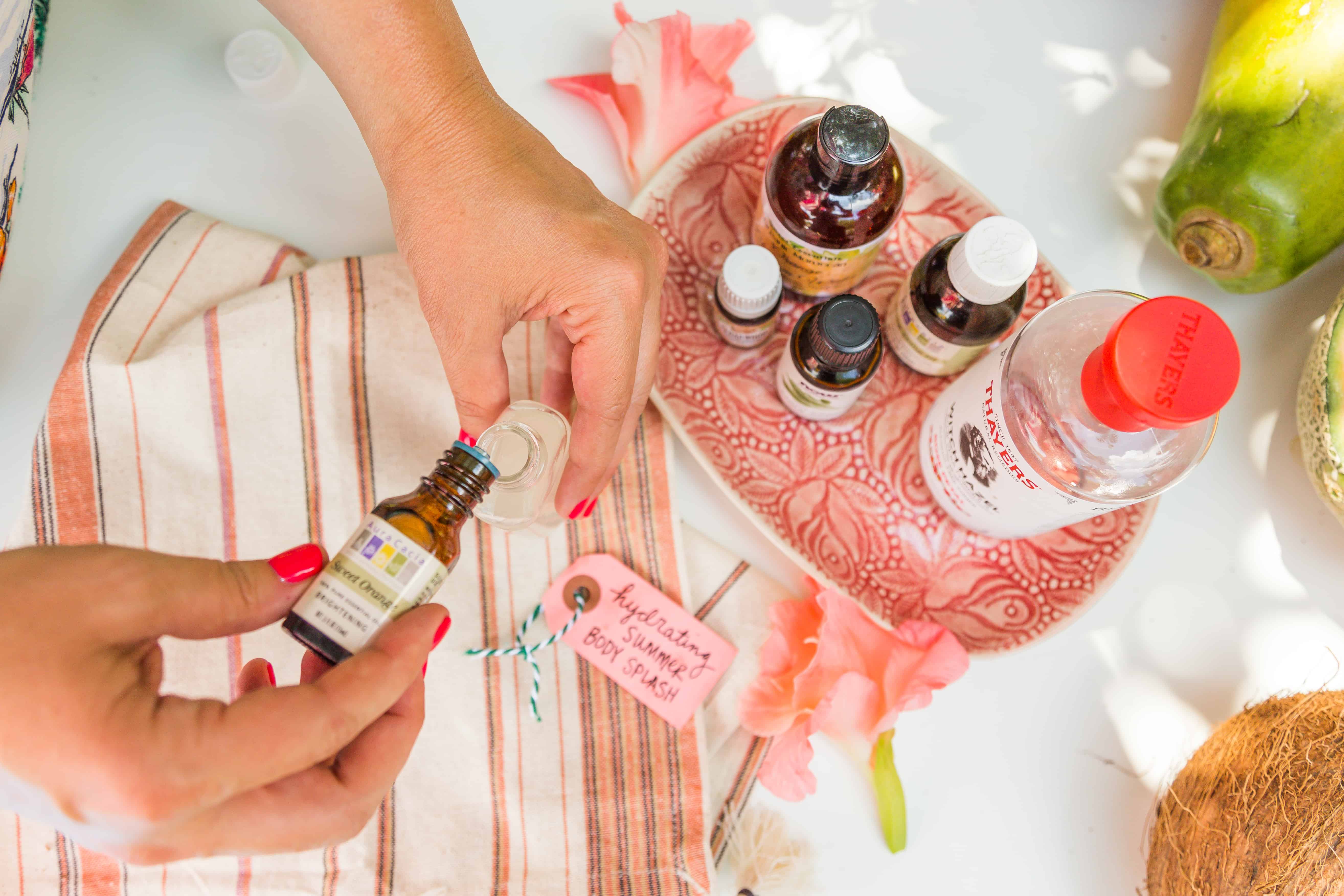 To make the body splash, you'll need:
To get started, select your fine mist spray bottle or another glass bottle with a lid. We opted for a bottle because something about splashing on a scent feels so decadent.
Pour orange blossom water, glycerin, aloe and witch hazel into your bottle. Add essential oils, drop by drop, until you achieve your desired mix. Swirl the bottle to combine all ingredients.
To use, mist or splash on towel-dried skin after a shower or bath or apply to skin anytime you need to cool down and enjoy the benefits of aromatherapy on the go.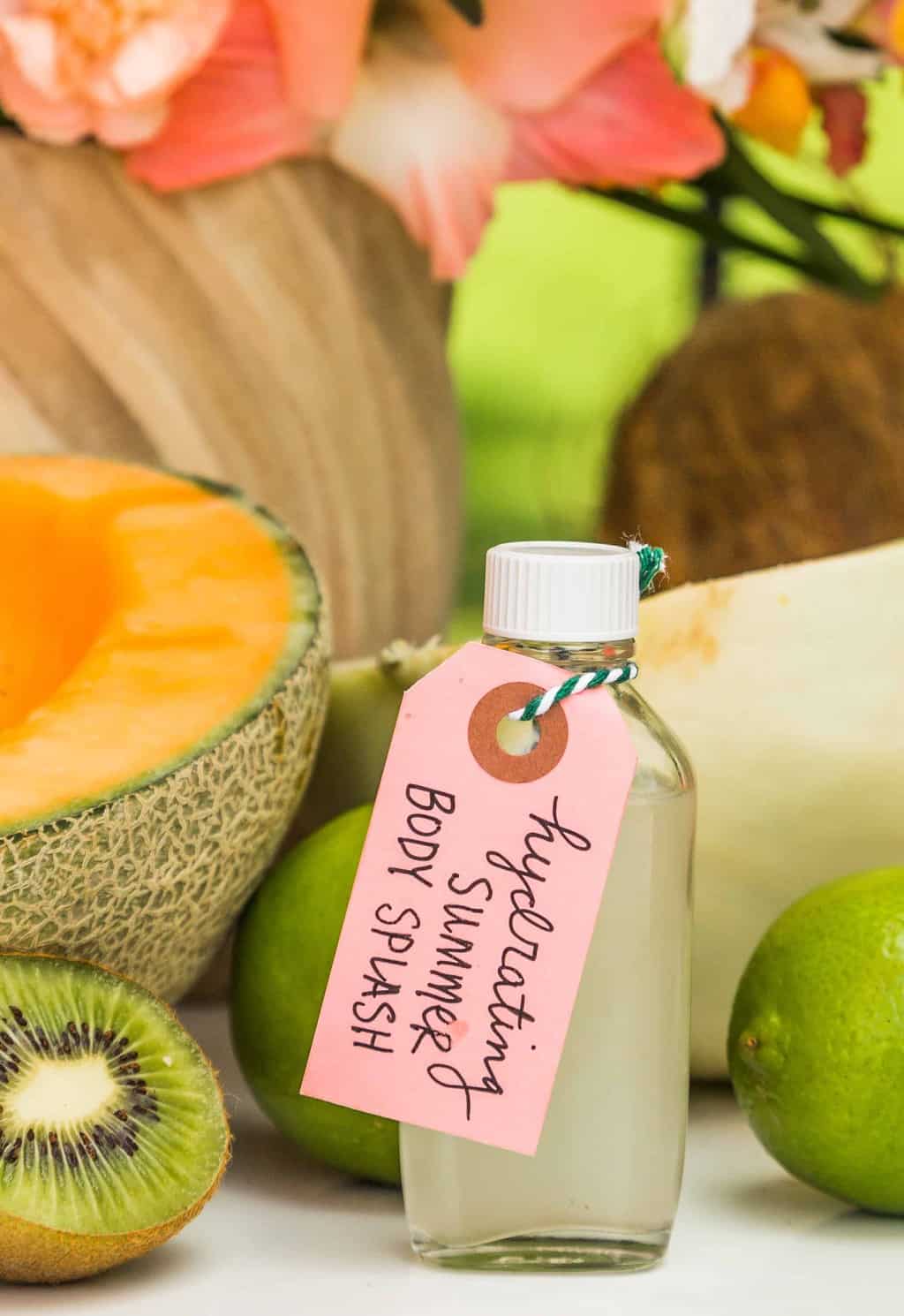 44