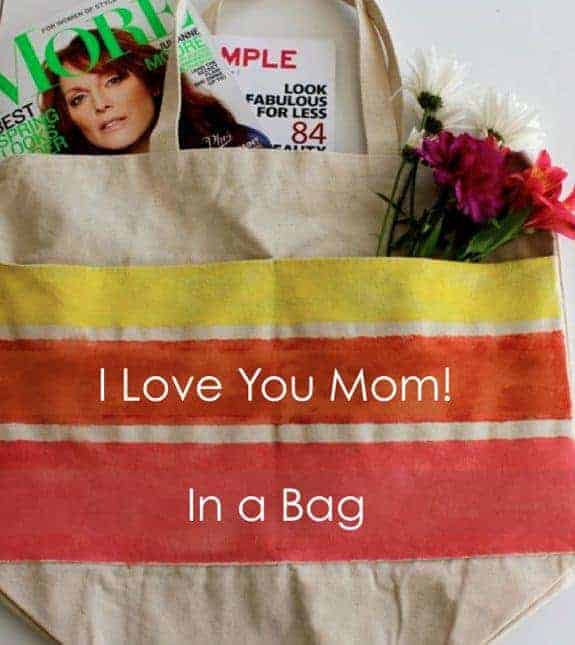 Who needs a fun DIY idea for Mother's Day? Last week I started making several little gifts for my mom – a sugar body scrub, bubble bath, wrapped candles. I wasn't sure how to package them until I remembered my mom is always in need of a bag.
So I dressed up a canvas tote, added some magazines, snacks and pretty polish. And, voila –
"I Love You Mom!" in a bag!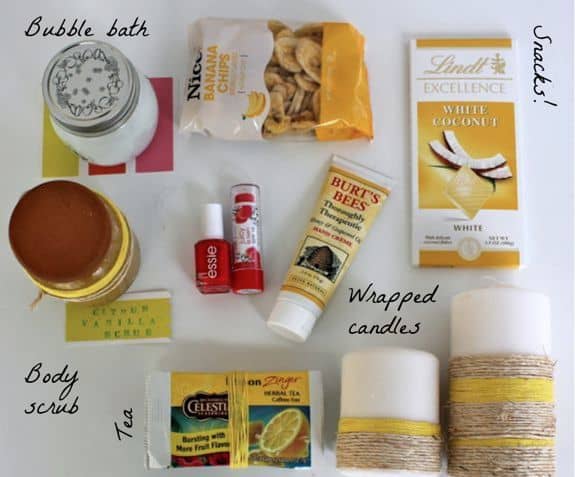 The yellow was inspired by some lovely crochet thread I thrifted. To me, yellow is such a happy, cheerful color.
My bubble bath recipe ended up be a total dud – no bubbles but it smelled heavenly. So I'm still on the search for a good home recipe if you have one.
Wrapping candles turned out to be an excellent way to pass some TV watching time. I'll share more how-to info later this week.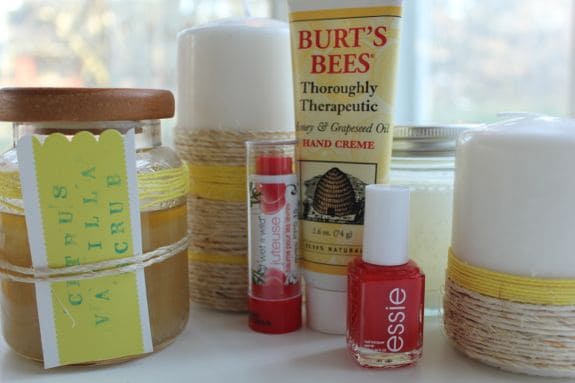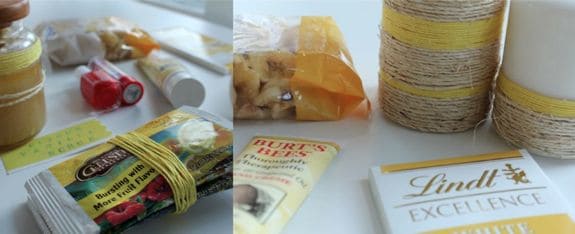 We had a great time in Nashville over the weekend but I'm definitely glad to be home. We'll probably be off schedule for a week from Daylight Savings but yay for more sunlight.
Happy Monday!
0