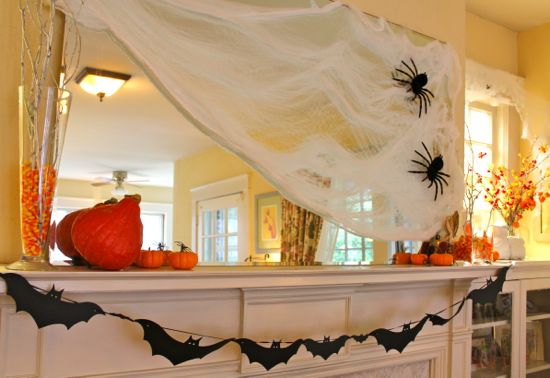 So one of the benefits of no Internet or cable over the last couple of days has been lots of free time. (It's still out. I'm at another coffee shop, which I kind of enjoy, I must say. Repair man coming today. Hopefully.)
I channeled this new found time into Halloween decorating. I have NEVER done a festive mantel for any holiday (other than lining up Christmas cards). And, given the chance, I went a little nuts.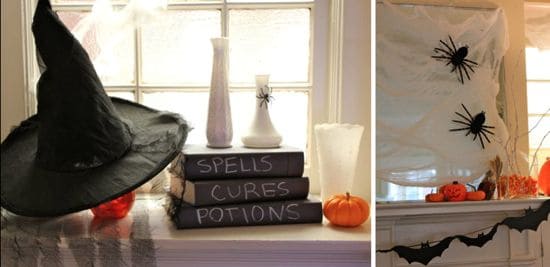 I got some webbing stuff to hang on the huge mirror over the mantel and taped up a couple of creepy spiders. And creep they do. Massive amounts of tape are not keeping those guys in place and every day they inch a little lower. Seriously, it weirds me out.
The Spells, Cures & Potions books are my fave. I covered big recipe books in black construction paper and wrote in chalk (yep, my handwriting stinks).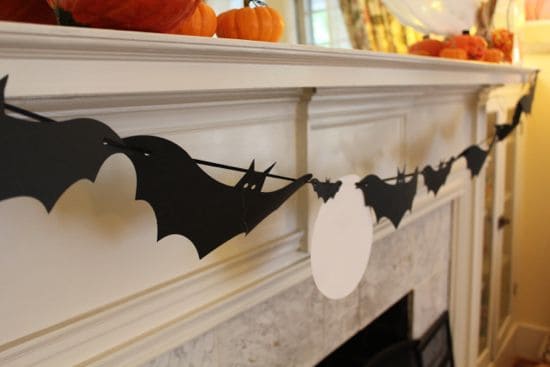 Here's a quick tutorial (with a free download) on how to make your own bat garland! Then silver branches found tucked away in the basement were stuck in vases filled with candy corn.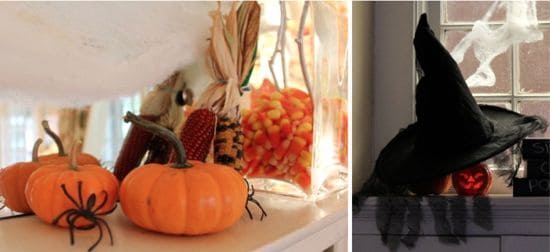 Don't you love that spooky shot of the backlit pumpkin? I promise there are no lights in there!
0