Staying hydrated and energized are my key secrets for enjoying everything this wonderful summer has to give. I wake up in the morning and have my usual hot lemon water, and as soon as afternoon laziness hits, I know it's time for a new refreshment. This iced matcha latte is my latest obsession, and I've been experimenting lately to create deliciousness with this magical green tea powder.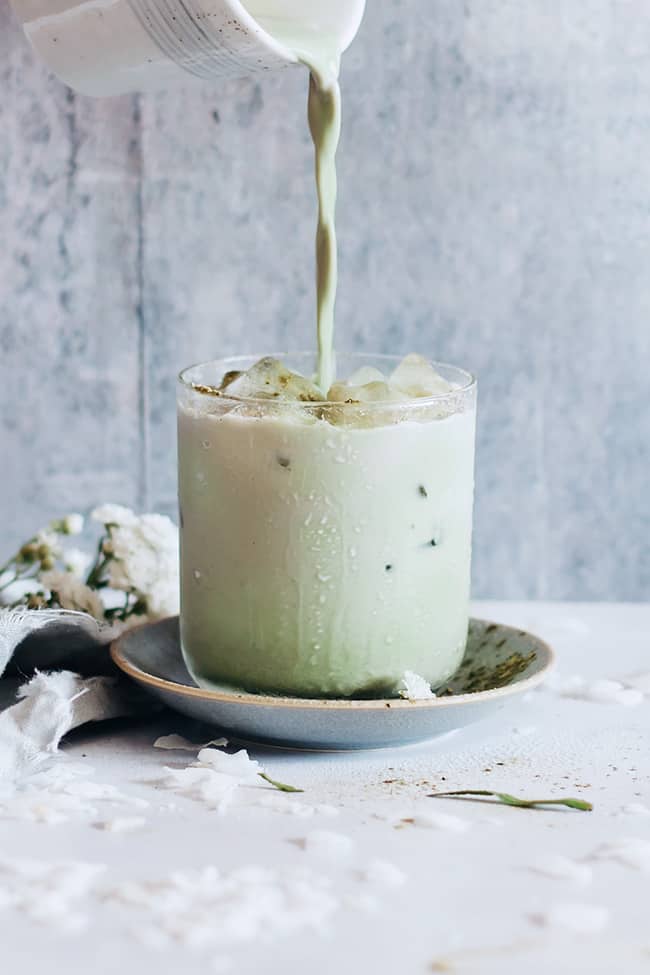 Traditionally used for Japanese tea, matcha powder is a natural energizer and a powerful antioxidant ingredient. It has the empowering effects of coffee, without creating dependence and calibrating the energy production in a balanced way.
Benefits of Matcha
What I love about matcha is the fact that it calms your mind and makes you aware. Sometimes I have matcha drinks before my morning meditation sessions, because it helps me focus and be present.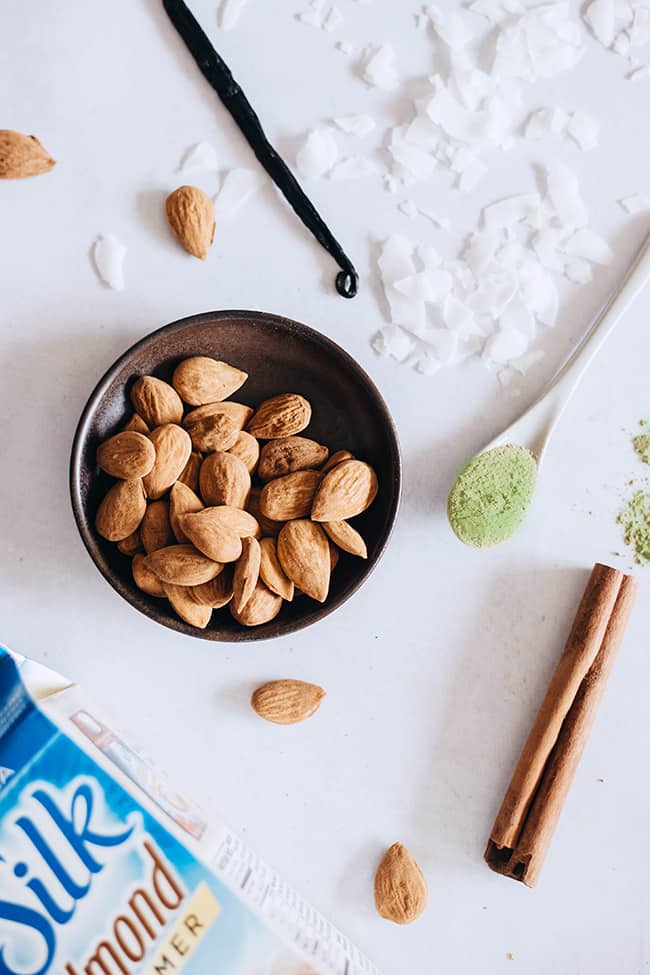 There are so many ways in which matcha improves your life experience:
Sets your metabolism on fire and helps you burn calories.
Detoxifies your body cells.
Enriches your diet with fiber, antioxidants, vitamins and chlorophyll.
Regulates your hormone production, being a quality source of key minerals (selenium, zinc and magnesium).
Enhances your mood.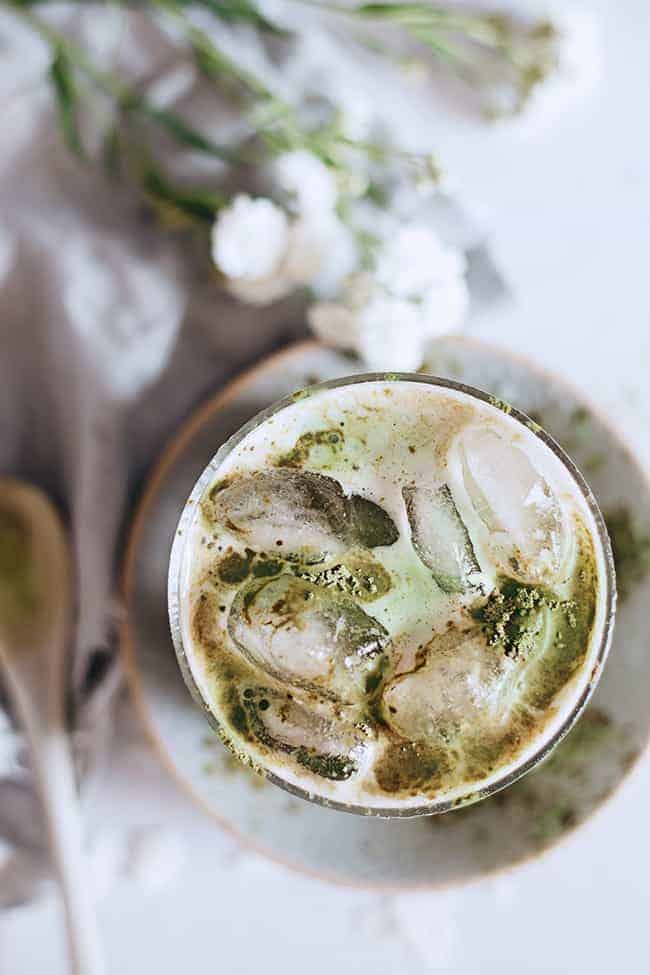 You can easily introduce matcha to your healthy routine by adding it to your breakfast bowls, smoothies or teas. This Matcha milk or "Matcha Latte" is a great choice especially if you're trying to quit coffee and still stay energized. I like to make my lattes creamy, so I experimented with almond milk, but you can pretty much make this refreshing drink with any vegan milk you prefer.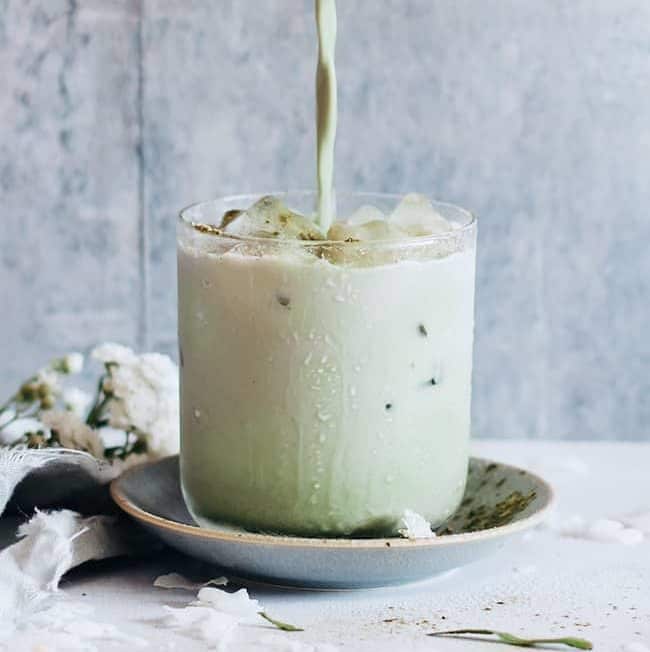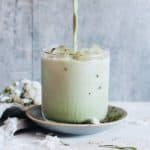 Print Recipe
Iced Matcha Milk
Refreshing, energizing and loaded with antioxidants, this matcha drink is made with all-vegan ingredients and makes a delicious replacement of your morning coffee.
Ingredients
16

oz

Silk Coconut Milk

4

oz

Silk Almond Creamer

1

tbsp

matcha powder

1

tsp

coconut oil

4-5

drops organic vanilla extract

1/2

tsp

cinnamon powder

Pinch

sea salt

5

ice cubes

Ice cubes

to serve
Instructions
Add all the ingredients (including the ice cubes) into a blender, and pulse until frothy.

Add ice cubes into the serving glasses, pour evenly the matcha milk and enjoy!
17