I don't know about you, but when I first hopped into my swimsuit this year for spring break I discovered a few extra lumps and bumps that I swear weren't there last year. I have also lost a bit of weight off my face, but it's left me a bit, ahem, jowly.
All this has left me feeling I need an extra boost on top of exercising and eating well.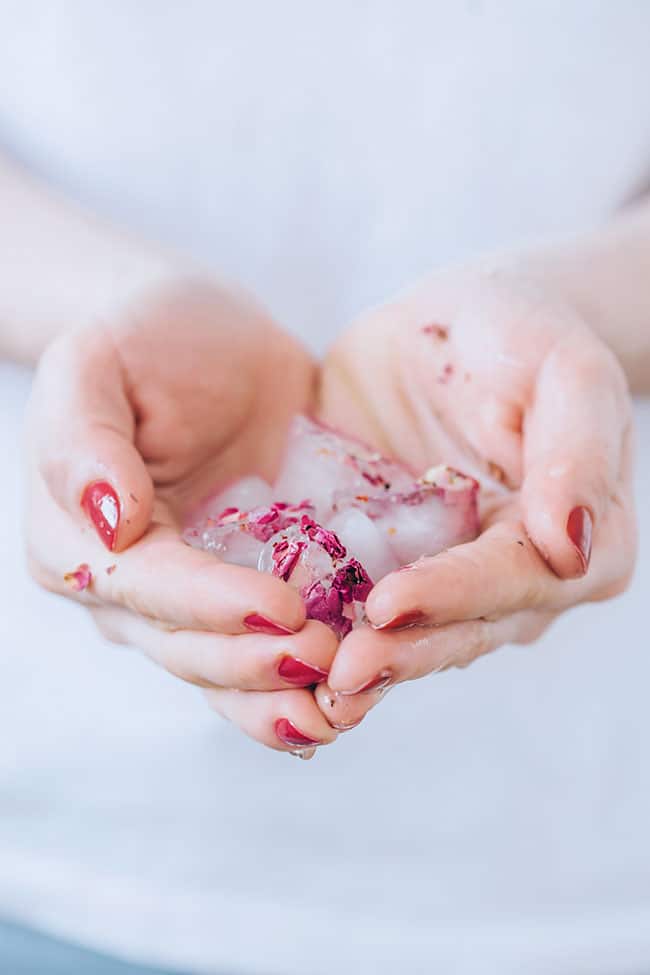 This Icelandic technique for tackling cellulite on the body, and saggy skin on the face, is so easy and virtually free. It's based on the simple principle that increased blood flow helps muscles do their job of holding things up and removing toxic buildup. It's also great for general well-being. And unlike the Swedish equivalent of hopping in the sauna and rolling in the snow, this doesn't require a bravery award and can be done at anytime of year.
Icelandic uplifting facial
This is a really effective facial treatment, but controversial for sensitive skin types like mine. All my beauty therapy training taught me to never expose sensitive skin to extremes in temperature, because it can cause broken capillaries or those fine red lines that tend to congregate around the nose and cheekbones.
However, I have sensitive skin and broken capillaries and the one place I don't suffer from sagging skin is the nose and upper cheekbones, so I just apply the ice to the edges of the face, but you'll need to consider what will work for you.
The rosewater is optional and it's fine to just use water, however I always enjoy things more when they smell good, and the flowery addition to the water adds the soothing and nourishing benefits of rose.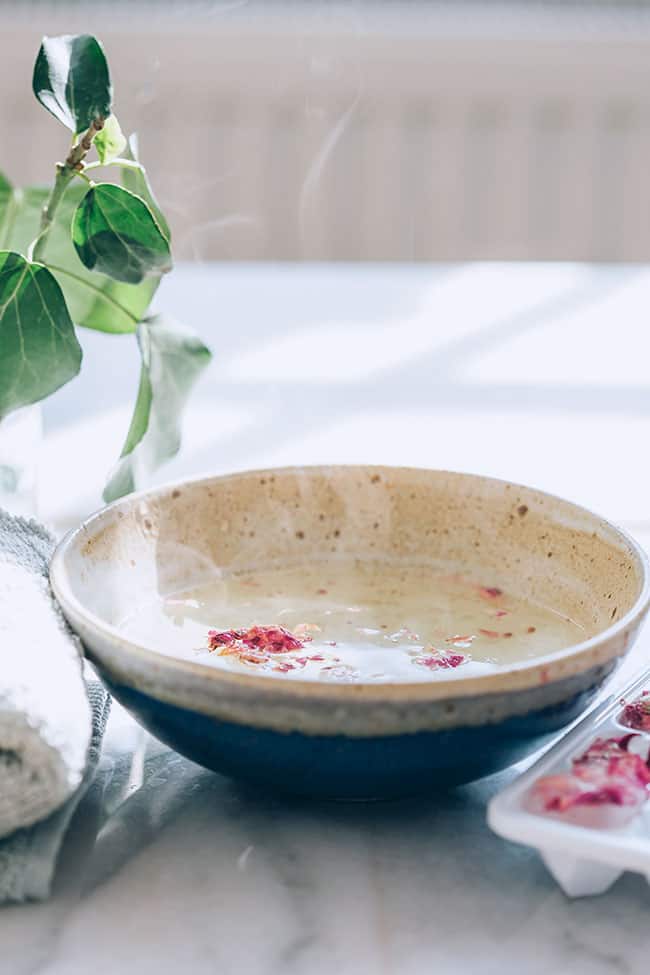 SUPPLIES
Plastic cup, ice pop mold or ice cube tray
1/4 cup of rosewater or water
2 handfuls of rose petals or dried roses
Heat-safe bowl
Boiling water
Towel
INSTRUCTIONS
1. Pour the rosewater or water in the plastic cup, pop mold or ice cube tray. Place in freezer and wait until frozen solid.
2. Boil a kettle-full of water. Pour boiling water into a bowl with rose petals. Take rosewater ice block out of container and place on a plate next to bowl.
3. Hold face eight inches above the boiling water and cover the back of the head and bowl with the towel to trap the steam. Stay there for a minute.
4. Holding the rosewater ice block with the towel, massage the face and neck with the ice, avoiding the nose and upper cheeks.
5. Tone and moisturize as usual. This rosewater toner is a great follow-up option.
Icelandic anti-cellulite body treatment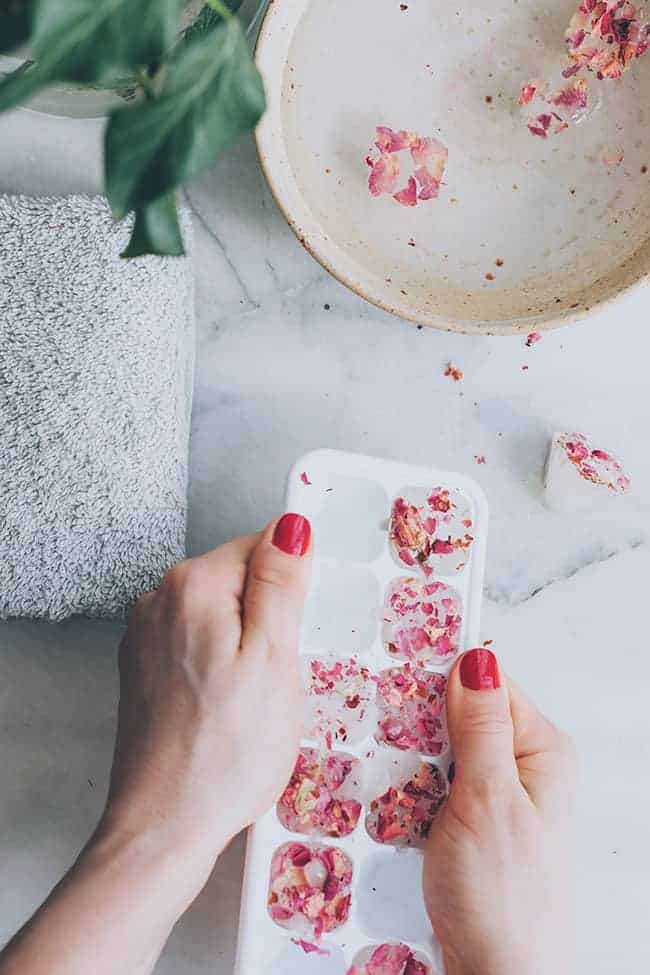 SUPPLIES
Plastic cup or ice pop mold
1 cup water
1 handful of rose petals or dried roses, optional
Tea towel or similar towel
INSTRUCTIONS
1. Pour the water in the plastic cup or ice pop mold. Place in freezer and wait until frozen solid.
2. Take the ice block out of the freezer and place on plate near shower.
3. Have a warm to hot shower.
4. Before drying off, pick up the ice block using the tea towel and massage the whole body with the ice block, concentrating on the lumpy bits.
5. Follow with a body moisturizer. This Caffeine Butter Bar will also help give cellulite the wriggle on.
6. Do this once a week for three months and once a month for maintenance after that.
78