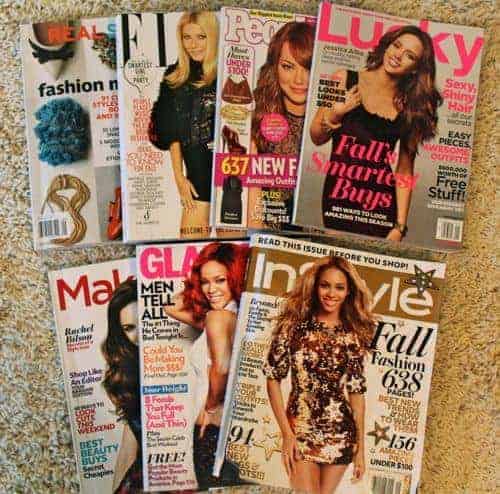 I admit it – I am a magazine junkie. It's like a bad episode of Hoarders here at the Gerbers. Magazine stacks are everywhere!
I kid you not that I have more than a dozen magazine subscriptions (thanks to frequent flyer miles I only pay for one – People – but shouldn't since I now have a free subscription for that one too). I am especially bad at airports. Like I need to add 3 heavy magazines to my carry on when I'm already juggling 2 kids and enough snacks to feed an army.
My favorites: People, Allure (not pictured) and RealSimple. These I actually sit down and read.
September Must-Haves: How can you resist the fall fashion issues? I got the most out of InStyle and People StyleWatch.
My ripped out pages are floating around everywhere. Does anyone have a good organization system I can borrow steal?
Anyone else a magazine junkie too? What are your favorites?

0