Most people associate vitamin C with improved immunity. And that's spot on – vitamin C is needed by your immune cells to perform their defense duties and thus it's an essential nutrient for a healthy immune system response. As we're smack dab in the middle of cold and flu season, I recommend all my clients ramp up their dietary intake of vitamin C to ward off any sickness going around.
While including citrus fruits in your diet is great, a South American fruit called camu camu leaves oranges and lemons in the dust with respect to vitamin C content. Camu camu contains up to 60 times more vitamin C per serving than an orange!
What is camu camu?
Camu camu is a small bushy tree that grows along the riverside in the rainforests of the Amazon and bears a reddish-purple cherry-like fruit, called the camu berry. As one of the world's most abundant sources of vitamin C, camu camu has some major health benefits in addition to boosting immunity.
It is also amazing for giving your skin a healthy glow. Skin contains high concentrations of vitamin C, which stimulates collagen synthesis and assists in antioxidant protection against sun damage and free radicals which can lead to inflammation and premature aging.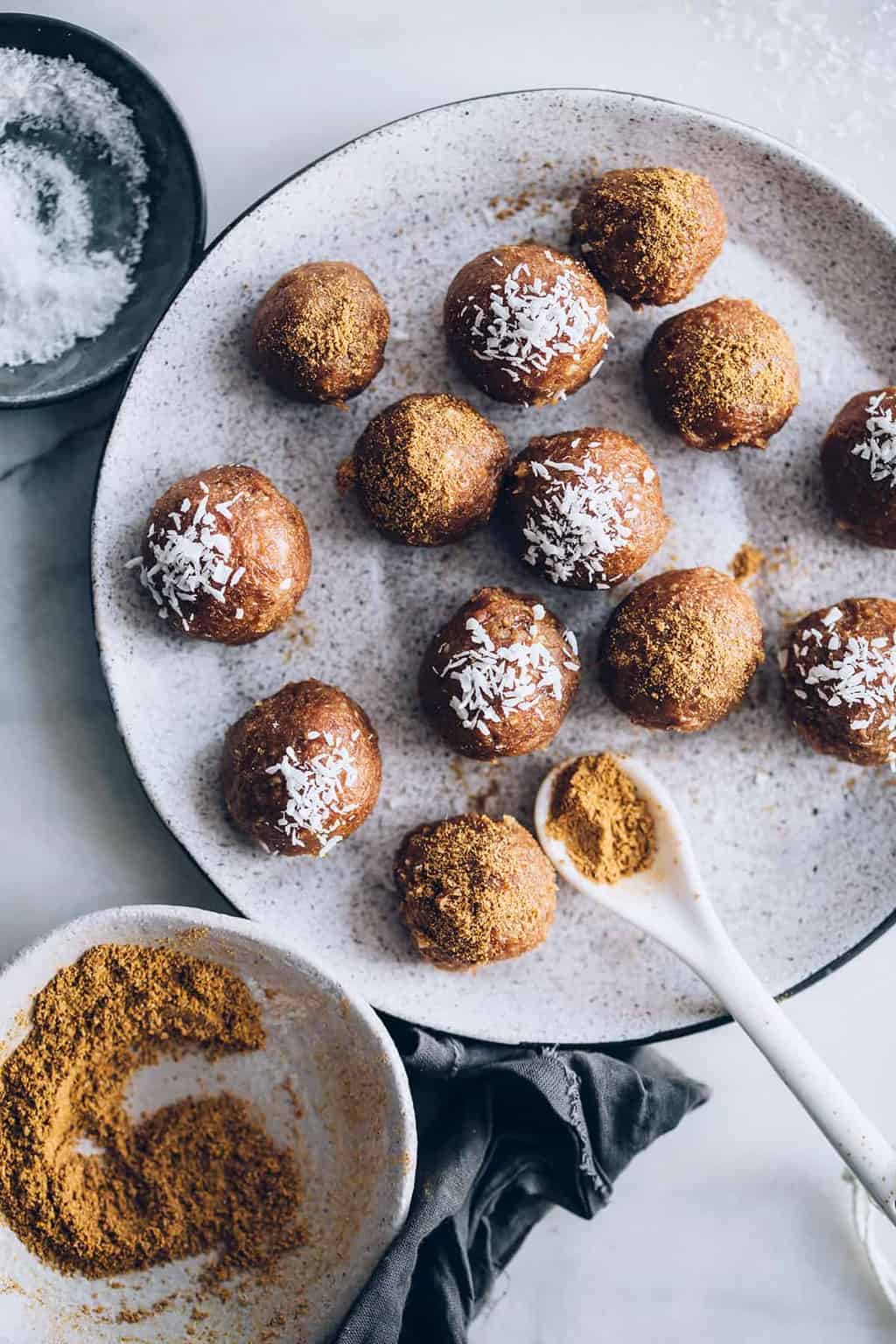 Natural food sources of vitamin C like camu camu contain other co-factors which enhance vitamin C's efficiency and utilization by the body. The natural vitamin C content in this superfruit is enhanced by a full profile of other vitamins, minerals, amino acids and antioxidants which nourish your body from the inside out.
These camu berries are too acidic to consume raw so they are commonly dried and milled into a fine powder. The camu powder has a tart berry flavor that blends well in yogurt, smoothies, popsicles, salad vinaigrettes, protein bars and in the superfood balls below!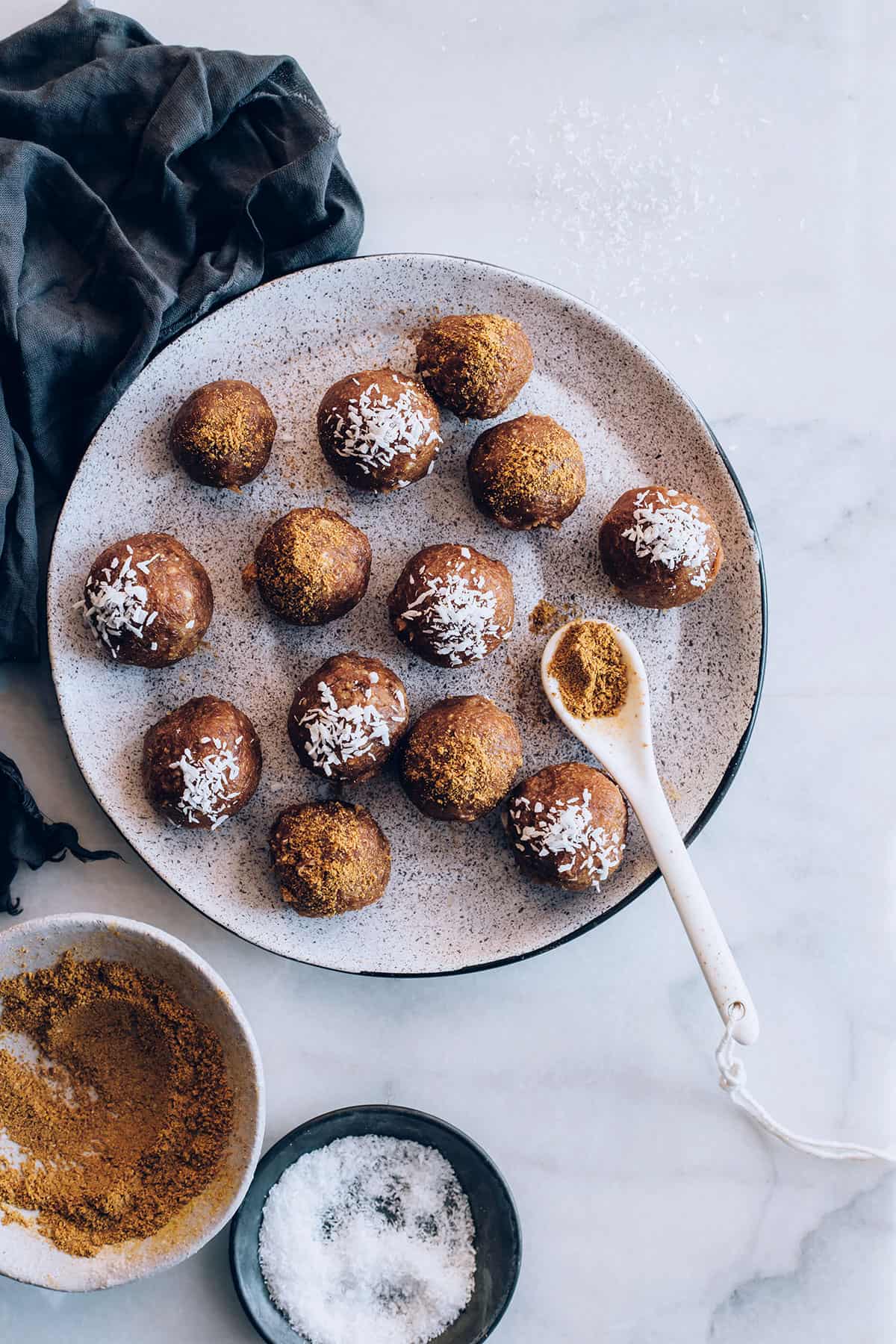 P.S. You can also use camu camu to make your own vitamin C serum!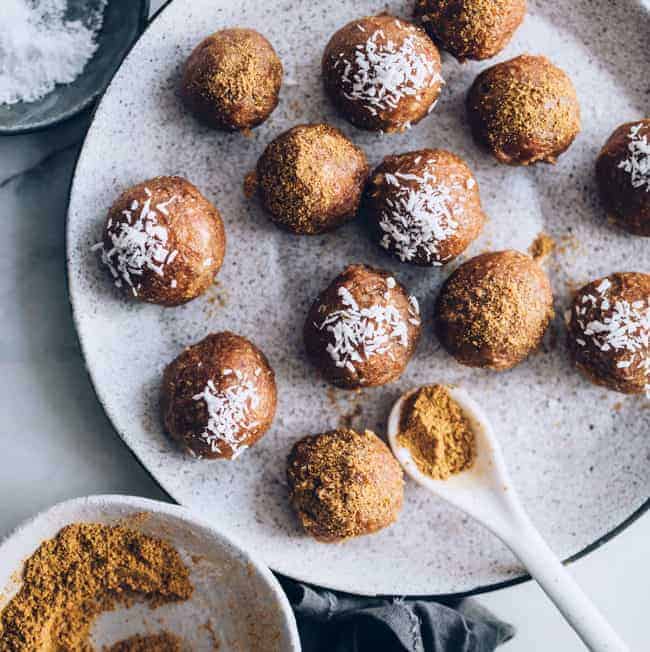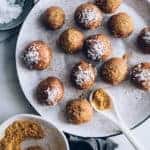 Print Recipe
Pumpkin Spice Superfood Balls
These Camu Camu Pumpkin Spice Balls are a delicious way to boost your immunity—thanks to vitamin C-rich camu camu powder.
Equipment
Baking sheet or plate

Food processor

Airtight storage container
Ingredients
1

cup

pitted Medjool dates

1

teaspoon

vanilla extract

1

cup

walnuts

1

cup

unsweetened shredded coconut

1

tablespoon

maca powder

1

tablespoon

camu camu powder

2

teaspoons

pumpkin pie spice

1

teaspoon

freshly grated ginger root

Pinch

of sea salt

¾

cup

pumpkin puree

Extra shredded coconut for rolling
Instructions
Soak the dates for 10 minutes in warm water before draining and patting dry.

Place dates in a food processor with the vanilla extract and pulse until crumbled.

Add the walnuts, coconut, maca, camu camu and pumpkin spice, ginger and salt and pulse.

Add the pumpkin puree a little at a time while pulsing. It should form a sticky ball of dough.

Place the dough in the fridge for 20 minutes to firm up.

Roll into balls and dust with shredded coconut.

Store in an airtight container in the fridge.
Notes
These pumpkin spice balls can be mixed with yogurt for a healthy breakfast or eaten alone on the go. Feel free to add any other nuts or seeds you like. Since they're pretty flexible, anything goes!
They should last for up to a week in the fridge.
17