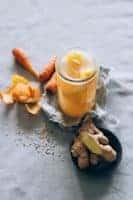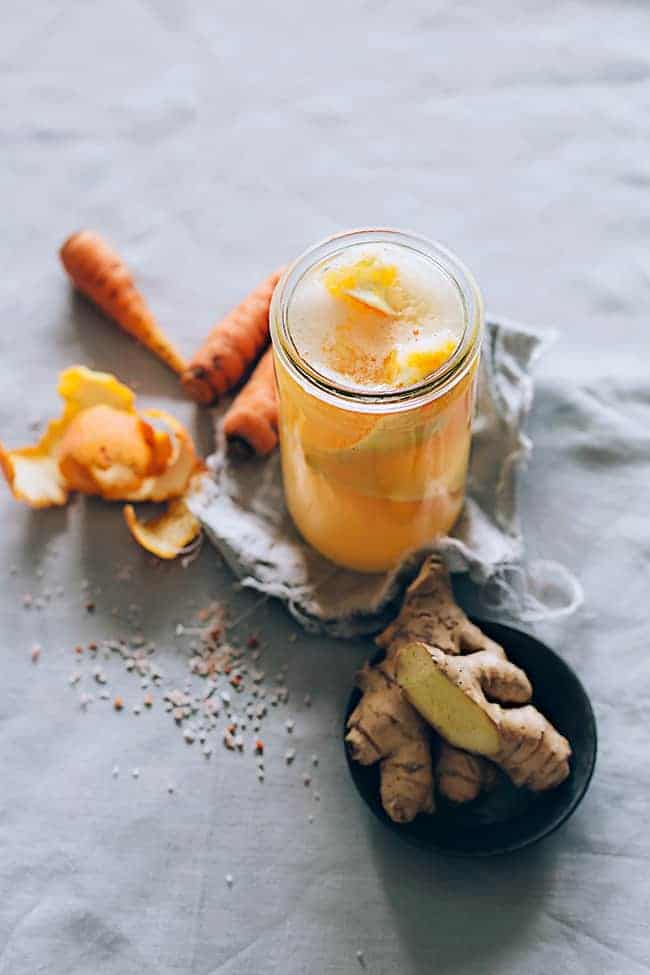 Beet Kvass
Yield 4
Ingredients
2-3 beets, depending on size
2 teaspoons sea salt
1 tsp active dried yeast or 1/4 cup whey
2 quarts filtered water
Instructions
PREP THE INGREDIENTS
Peel and chop beets into ½-inch pieces and place in a half-gallon jar.
Add salt. whey/yeast and fill the jar with water, leaving 1 inch of space between the beets and the top of the jar. Cover the jar with a tight lid.
CULTURE THE BEETS
Store the beets at room temperature (60-70°F is preferred) until desired flavor and texture are achieved (about 2 to 5 days).
If using a tight lid, slightly unscrew the lid daily to release excess pressure (do not remove the lid completely).
Once the kvass is finished, put a tight lid on the jar and move to refrigerator.
The kvass flavor will continue to develop as it ages.
When the liquid in the kvass is close to empty, refill the jar and culture at room temperature again for a second, weaker batch.
Courses Drinks
Cuisine Vegetarian
Recipe by Hello Glow at https://helloglow.co/immunity-boosting-kvass/