When the weather gets chilly and we all head inside, germs spread with a quickness. I can't even count how many colds my daughter picked up from school last year—it seemed like as soon as she had recovered from one, she'd get another. And then I'd end up catching them too!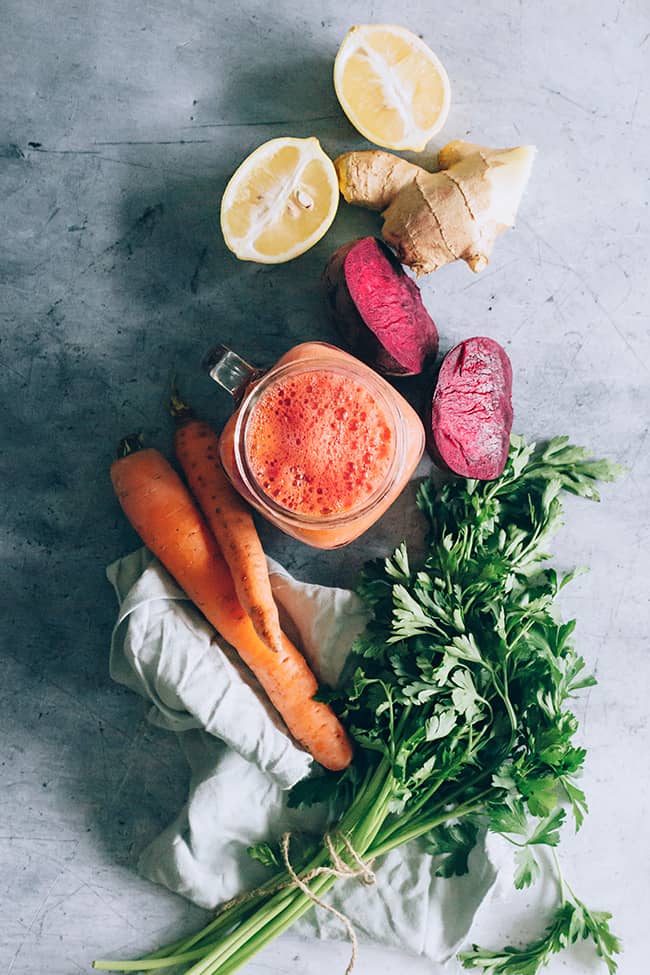 13 Recipes to Boost Your Immune System
This year, I'm prepared. Immune-boosting ingredients like ginger, turmeric, probiotics, plus plenty of vitamins and these immunity-boosting recipes will help fight off the crud and and keep your immune system strong. Ready to give them a try? Scroll down to find out more.
To keep your immune system humming, whip up this sweet, tart smoothie with grapefruit as well as ginger, beets, chia seeds and yogurt for probiotics.

These Camu Camu Pumpkin Spice Balls are a delicious way to boost your immunity thanks to vitamin C rich camu camu powder.

The trio of carrots, ginger, and orange, combined with probiotics to boost gut health, make this tangy drink a cold-fighting powerhouse.

Nourish your body and your soul with this warming, creamy soup. A drizzle of olive oil helps your body absorb its nutrients.

We'll show you how to make an oxymel at home – it's a combination of apple cider vinegar and honey infused with immunity-boosting herbs.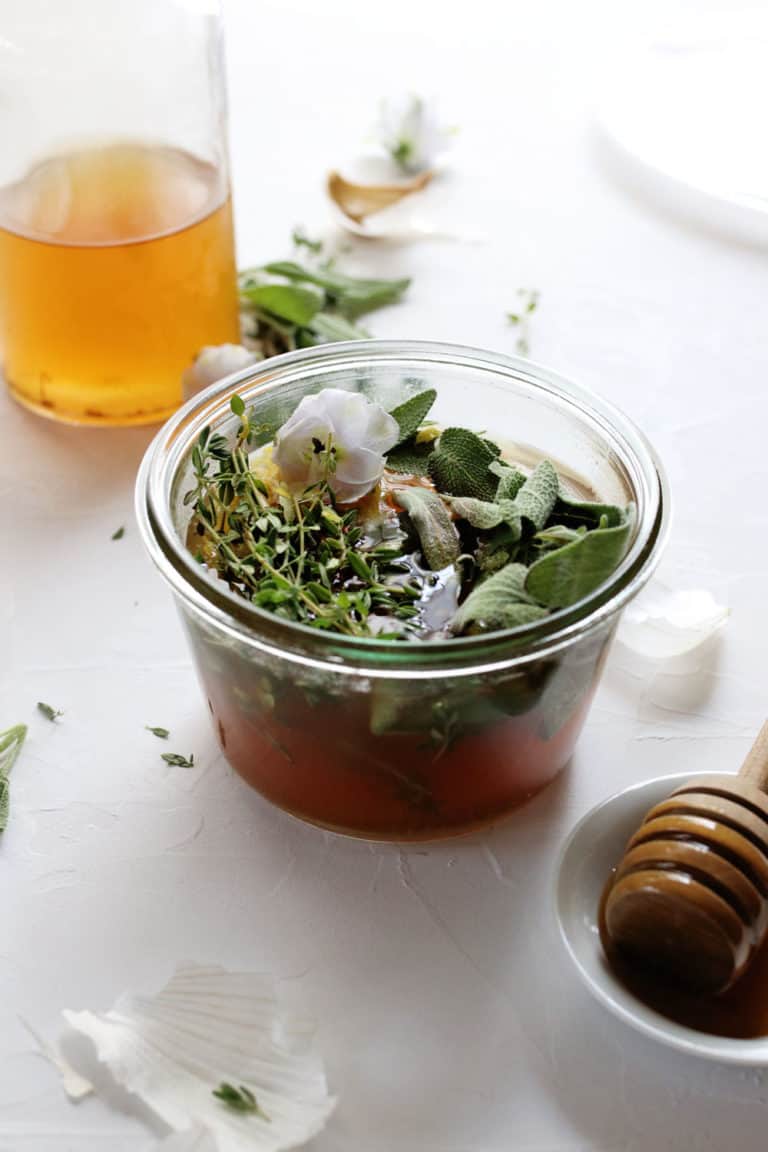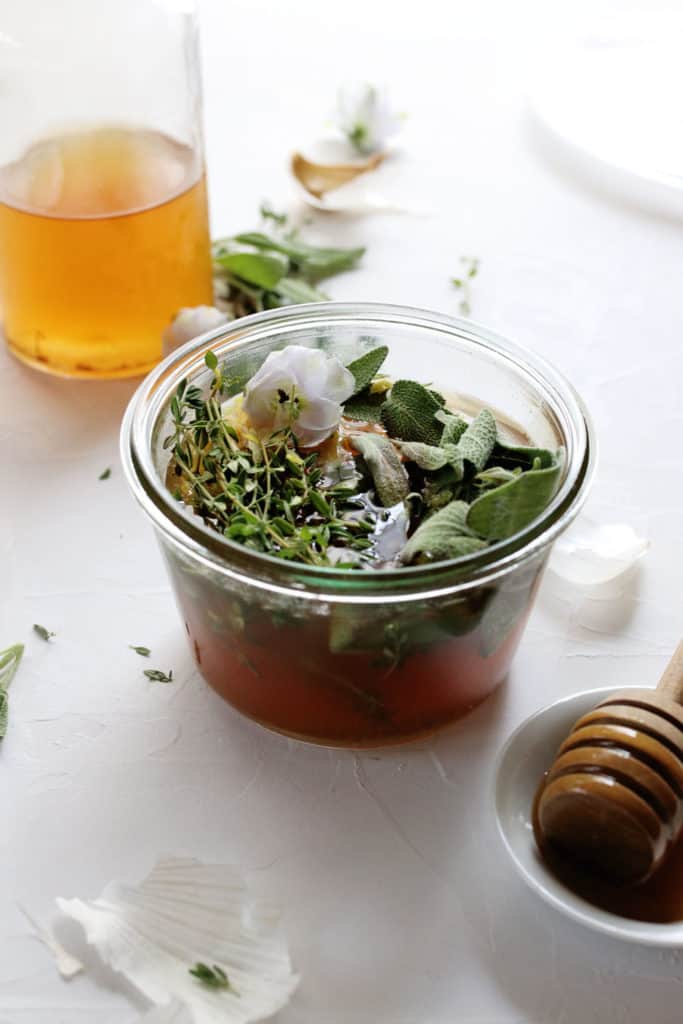 For a warming spice, try adding cinnamon sticks to infused water. Cinnamon is a powerful antioxidant, and helps to stabilize blood sugar, and is an efficient metabolism booster. Pomegranate seeds and orange add a dose of vitamin C and skin-loving antioxidants.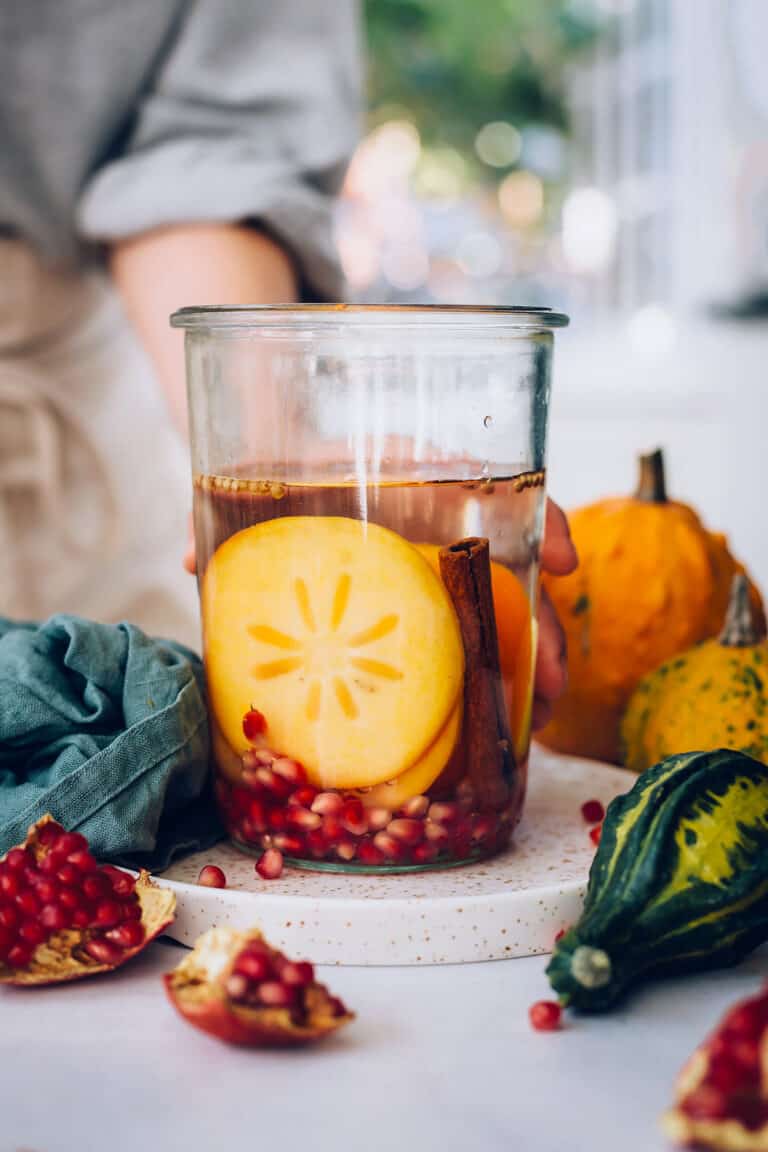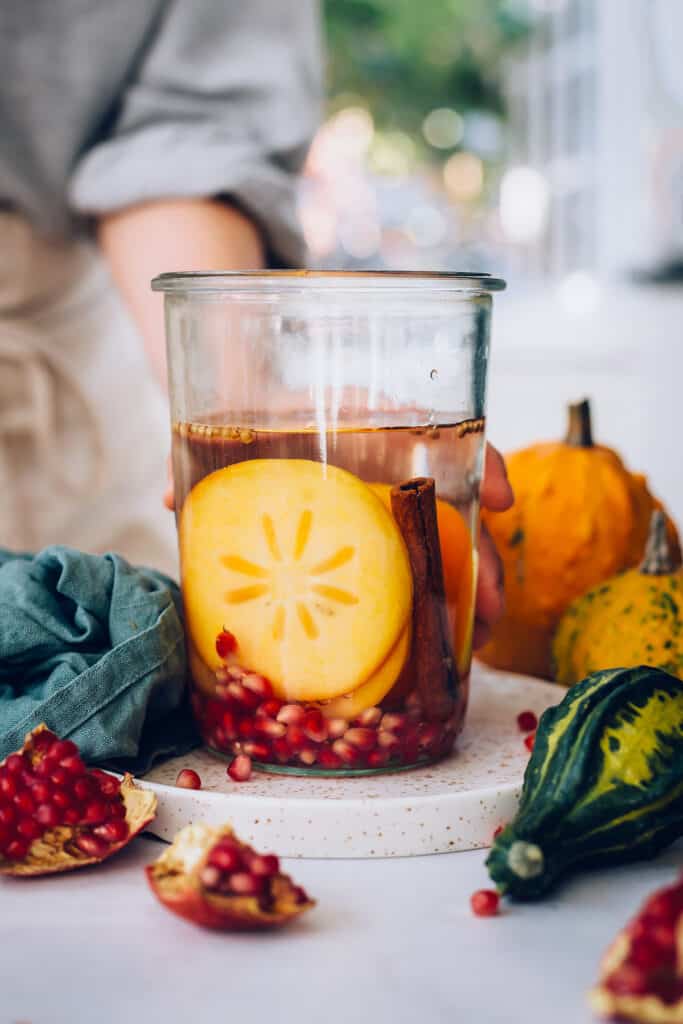 Combining chamomile infused apple cider vinegar with ginger, turmeric, and raw honey results in an immune-boosting elixir to help you fight colds.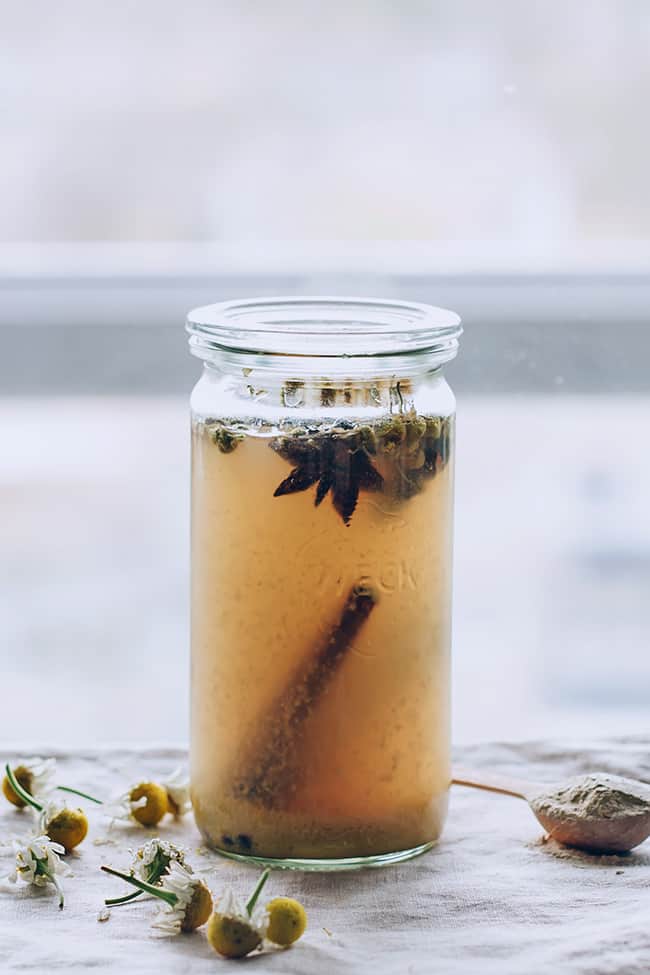 Echinacea (also known as purple coneflower) was once widely used by Native Americans and is now used by millions of consumers worldwide to support a healthy immune system.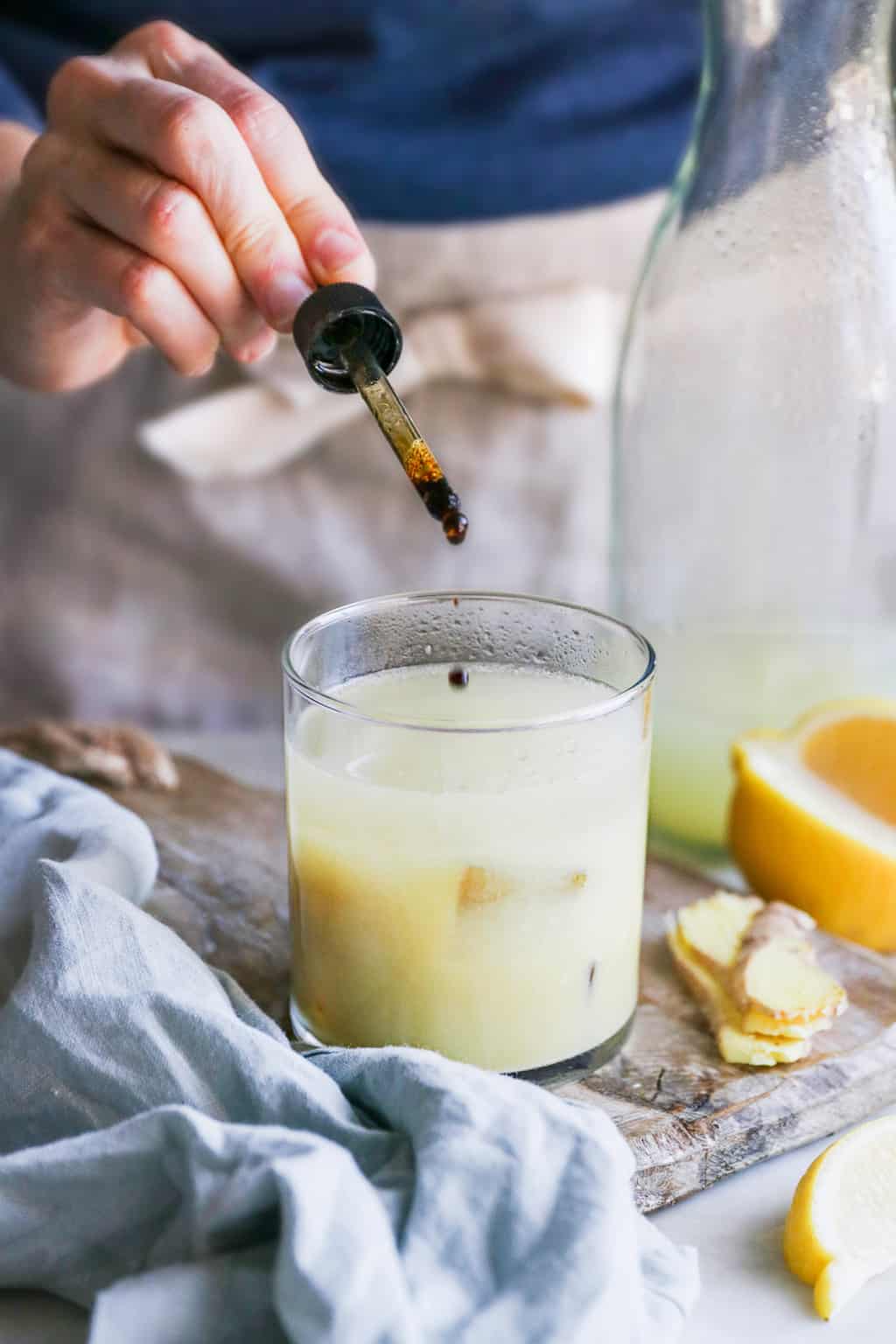 If switchel sounds like an old-timey drink, that's because it is! Made with lemon, apple cider vinegar, and raw honey, it dates back to Colonial times.

Especially when combined with raw honey, ginger is an effective remedy for cold and flu symptoms, and it can even be used topically to kill bacteria and promote wound healing.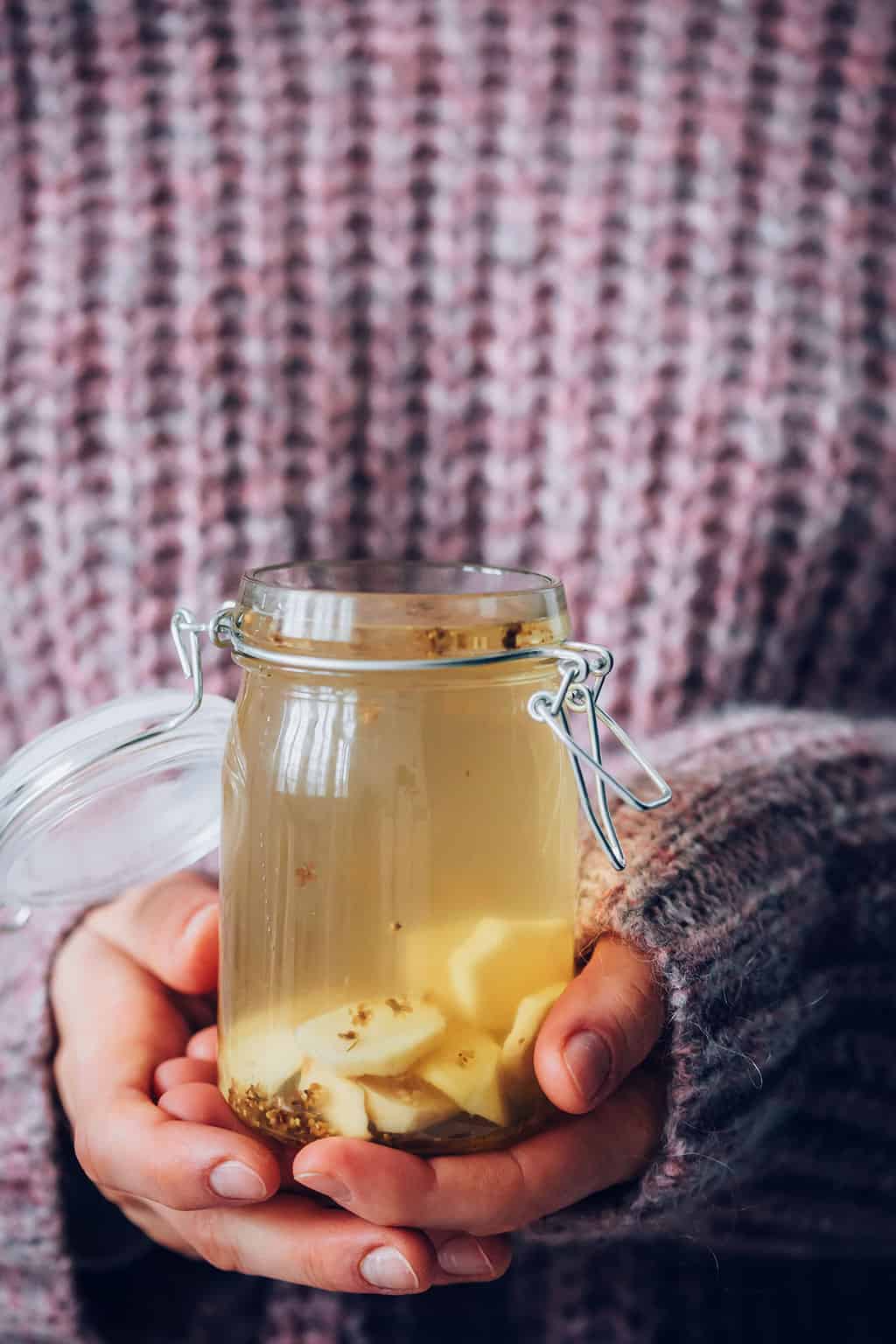 Use elderberry syrup preventatively once a day during the cold season. Rich in vitamin C and anti-inflammatory properties, elderberries have been used for flu and sinus infections for a very long time.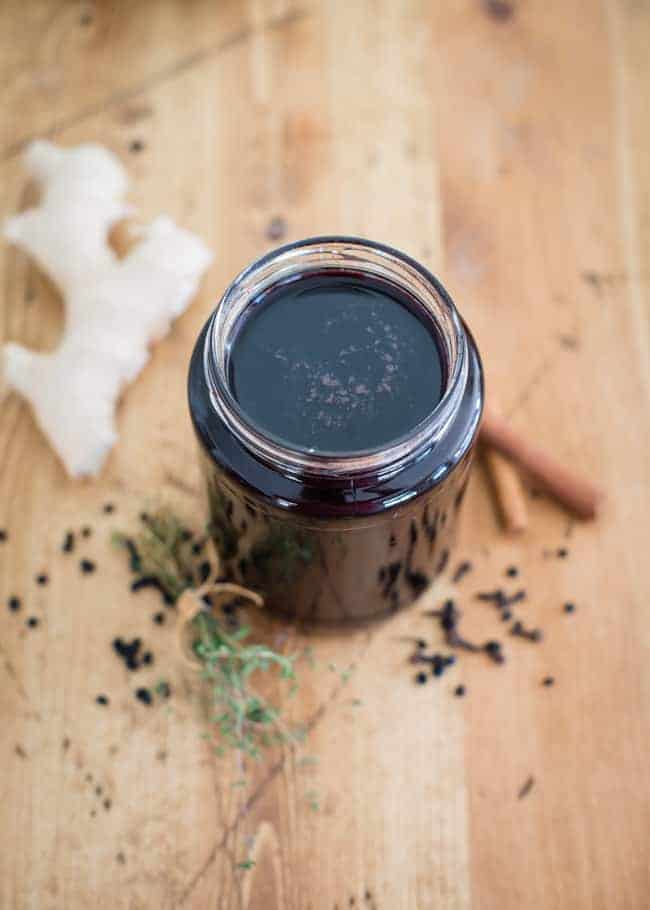 Try these juice recipes to boost the immune system and also keep hydrated while you're sick.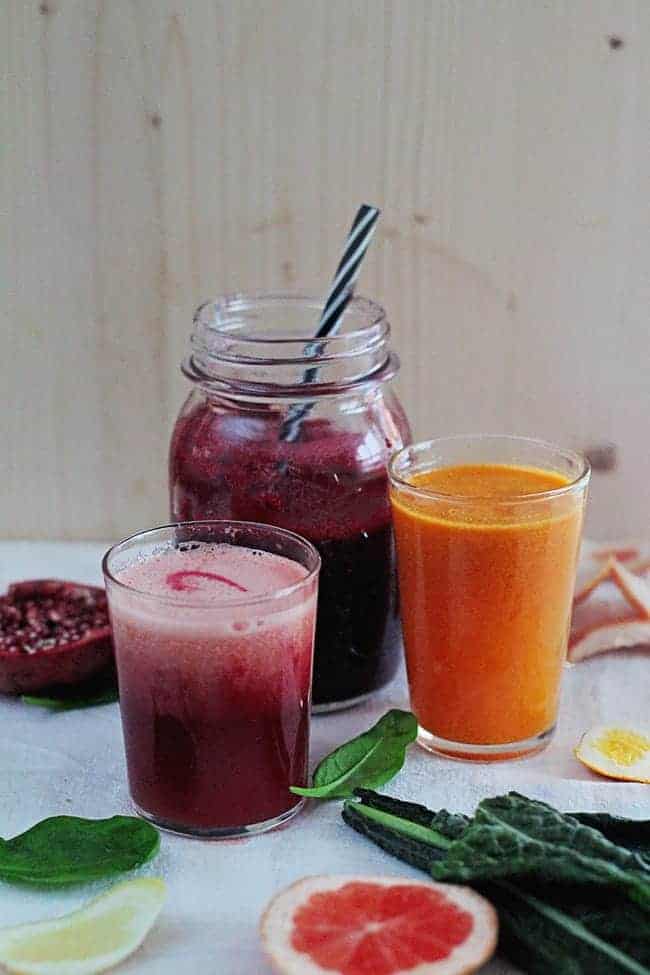 4