This is a sponsored post written by me on behalf of The makers of the HORMEL™ NATURAL CHOICE™ brand for IZEA. All opinions are 100% mine.
Are you a snacker? I usually rely on snacks to keep me fueled through my work day, and before and after my workouts. I'm really conscious of the snacks I eat because I don't want to be mindlessly consuming empty calories, so I focus on foods that will nourish my body, choosing protein and fats over carb-heavy chips and candy. The importance of protein in snacks cannot be understated. Protein-rich snacks awesome for one simple reason: protein helps keep you fuller for longer. There are more reasons too–keep on reading, friends!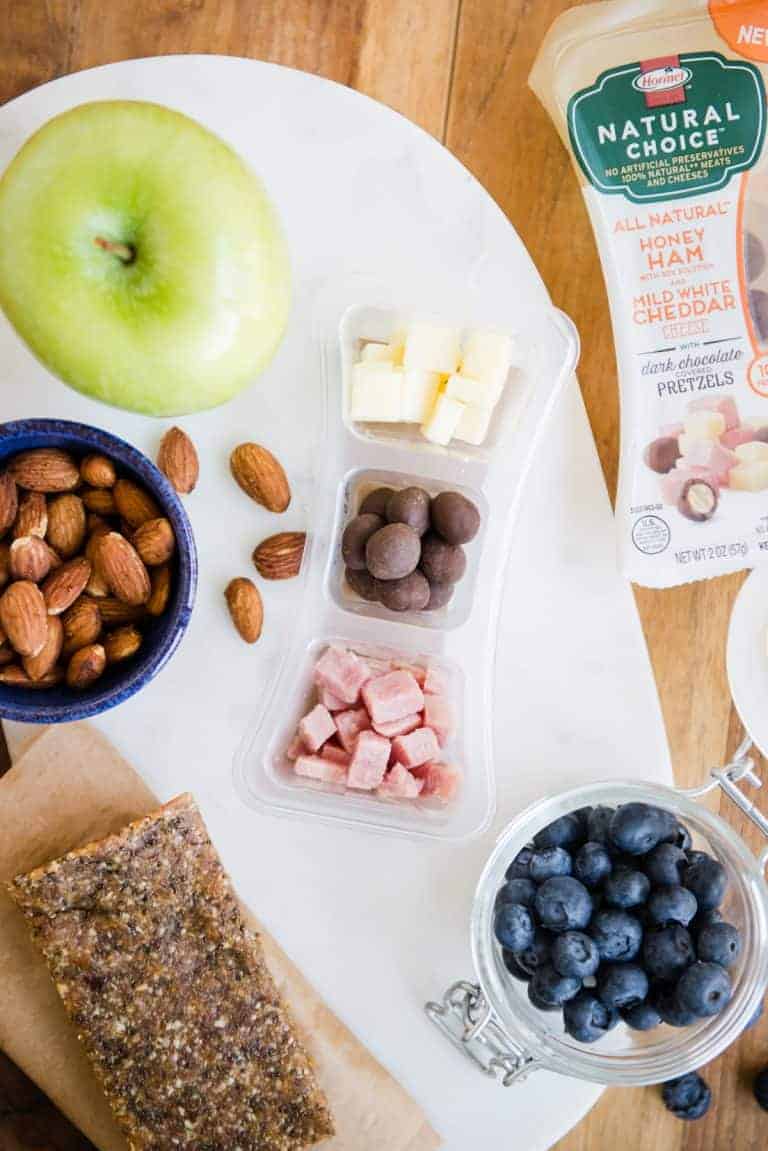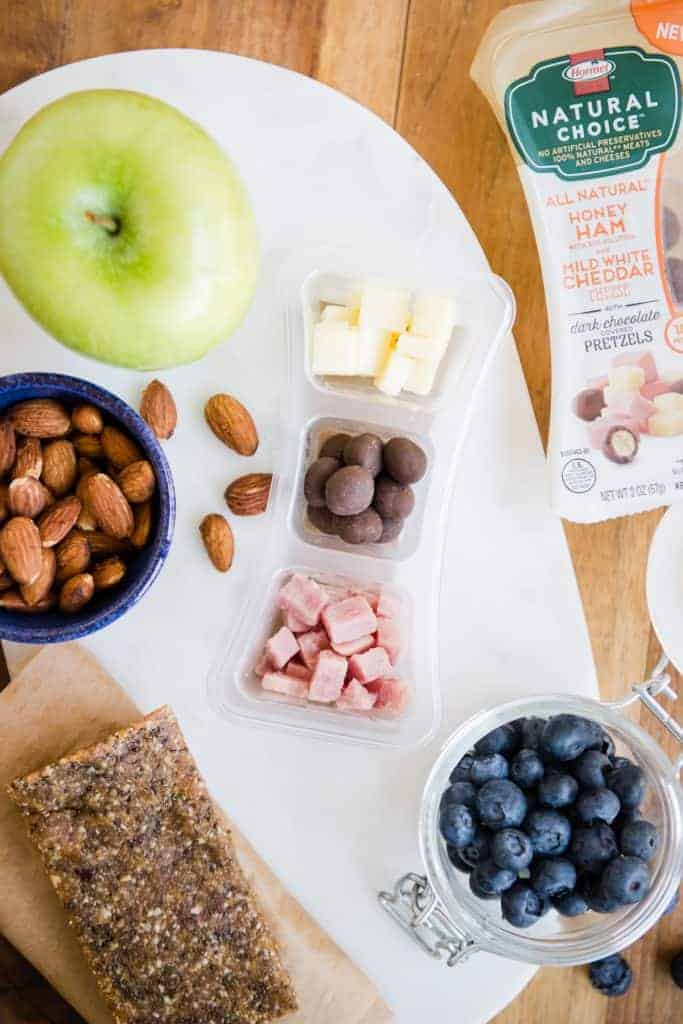 Why You Need To Snack + The Importance of Protein
As I mentioned, for me snacks aren't–and shouldn't be–about boredom. It's all about fueling my body. Here are some other reasons it's important to eat protein-rich snacks:
they can help you not go overboard with meals, another side effect of letting yourself get too hungry
proteins are the building blocks of all of our bones, muscles, blood, skin, and connective tissues
protein keeps you satiated because it takes the body longer to digest proteins than carbs
protein-rich snacks help keep blood sugar levels more stable, and keeps your metabolism revved up
when combined with complex carbs, protein helps give you more energy that's longer lasting (but not too much protein before a workout please–save it for after!)
protein-rich foods can aid in weight loss due to the points mentioned above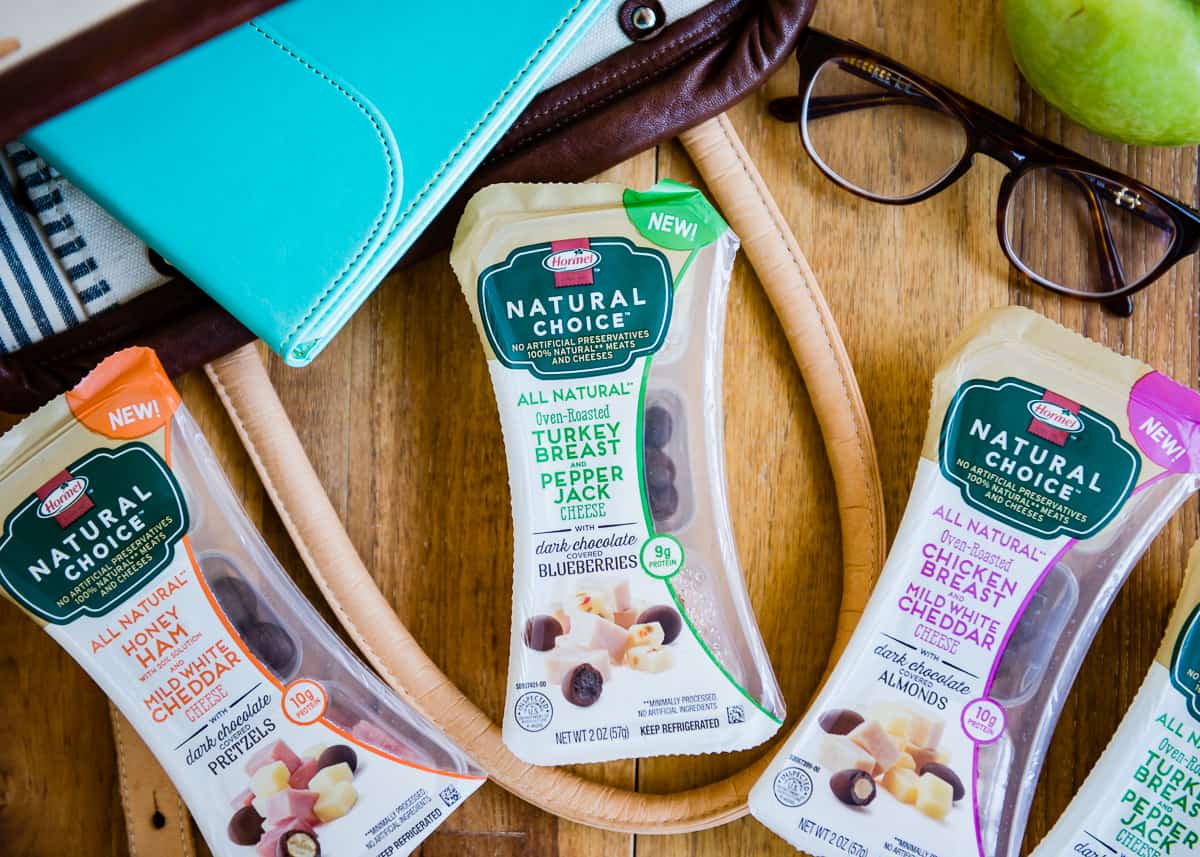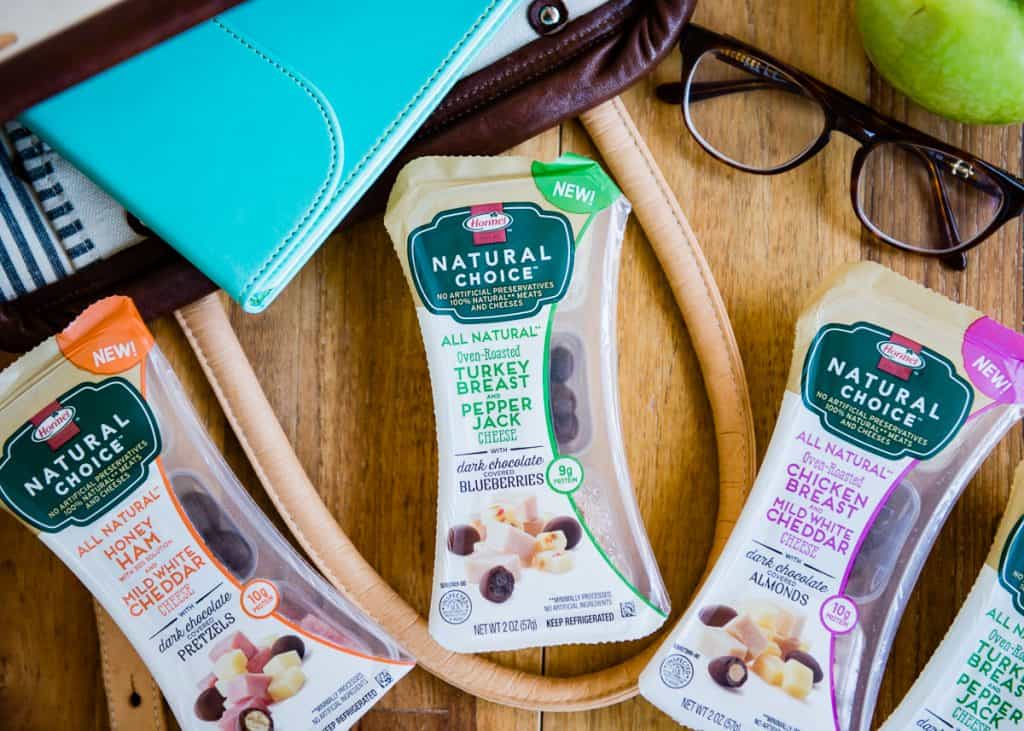 When and How Much to Snack
The first rule of thumb is to only snack when you need to. Now that's going to be different for everyone, and it's going to vary according to your schedule each day. Are you more active at certain times of the day? You'll probably need a snack then.
The best time for snacking is obviously between meals and whenever you're hungry. Previously the advice has been to avoid late-night snacking, but did you know your body could actually benefit from a protein-rich snack before bed? Just a little one, not an entire meal. That extra bit of protein will help prevent your blood sugar from taking a nosedive as you sleep and will help prevent hunger in the middle of the night when you should be sleeping. Anyone else ever wake up at 2am ravenous? Yeah. A little handful of nuts or a little meat and cheese in the form of a HORMEL™ NATURAL CHOICE™ snack will do the trick to help with that.
Snacks are great before working out because they will give you a boost of energy to make it through your workout. That's where carbs come in handy. But it's after your workout that you want to focus on eating something with protein in it to help maintain muscles and connective tissues. The goal isn't to replace all the calories you just burned off, but to nourish your body with high quality nutrients as you recover. This is so important if you are an athlete or are very active.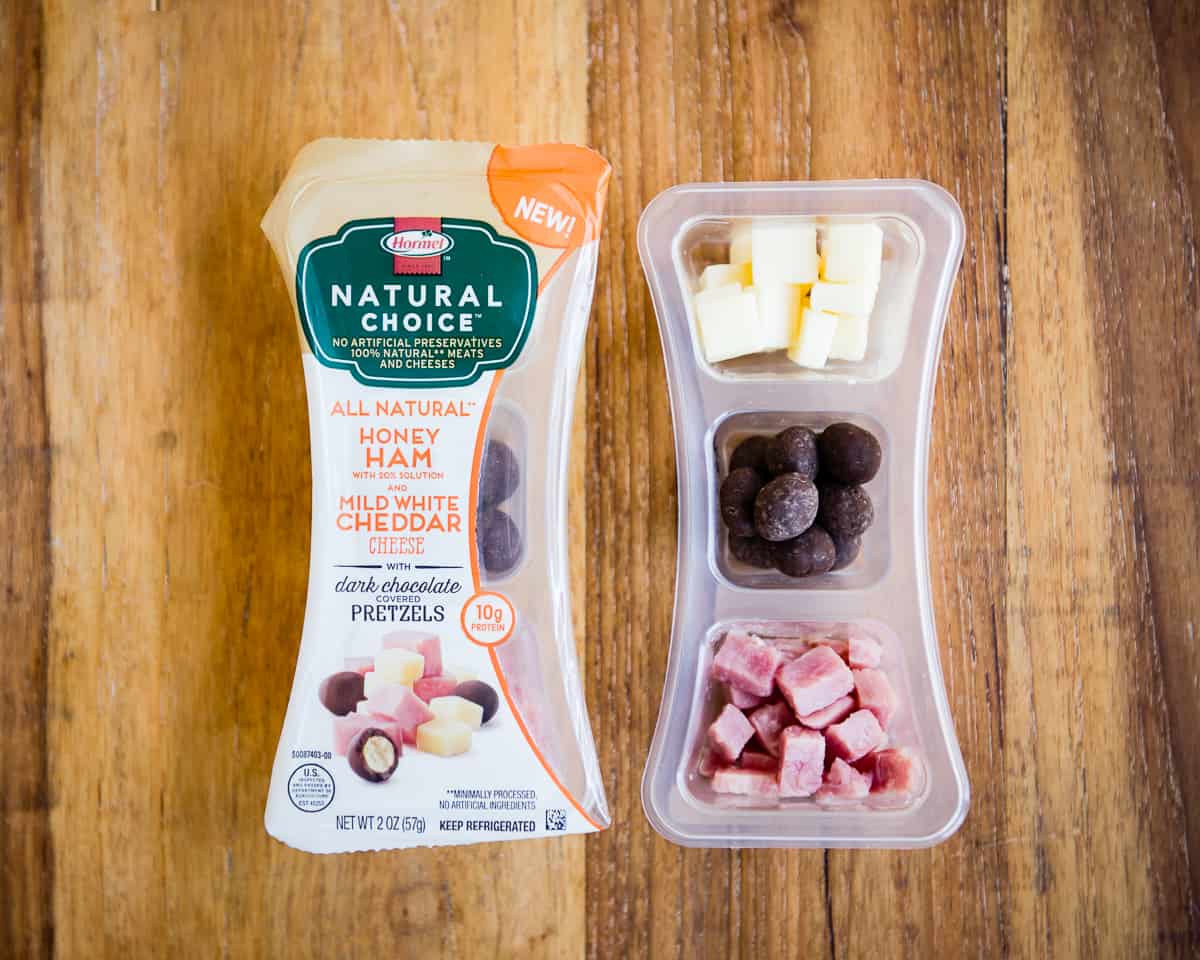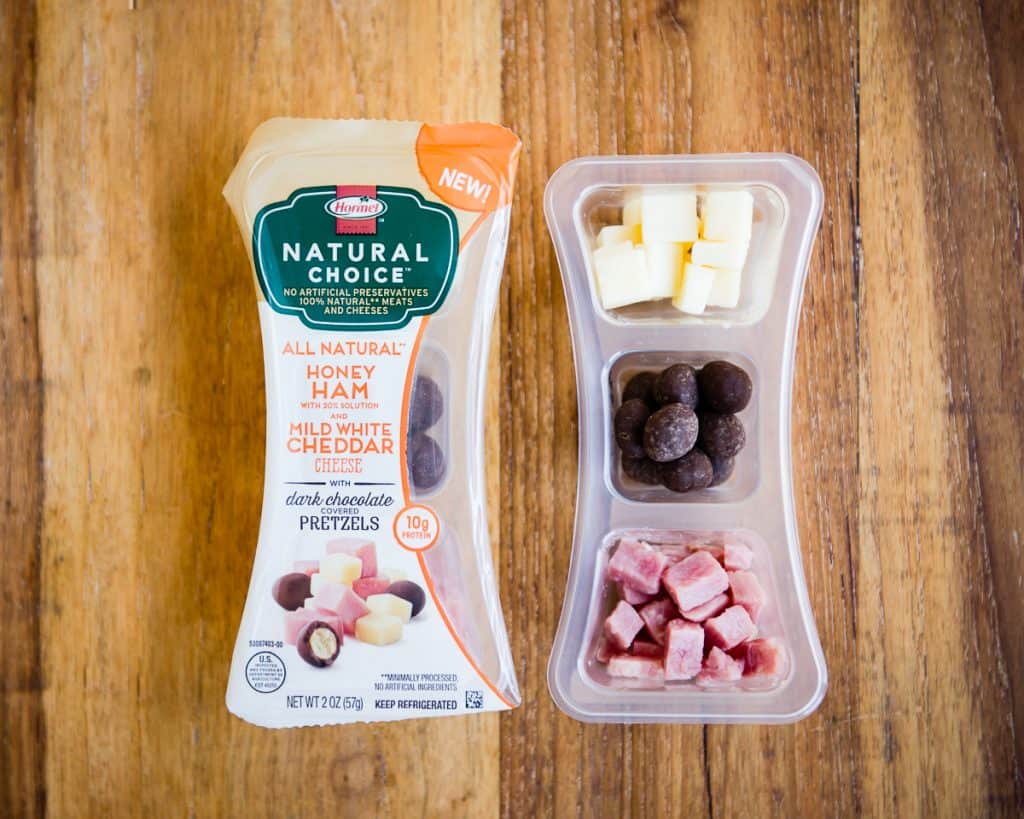 Portion control can be hard, especially when your snacks are tasty! HORMEL™NATURAL CHOICE™snacks are perfectly portioned and contain a little sweet treat–they're great to toss into your bag or take on a road trip. Snacks aren't meant to be full meals–just a little something to tide you over until mealtime.
Ideas for Protein-Rich Snacks
I like a combination of carbs (for quick energy) and protein (longer lasting). That may be an apple with almond butter, chia pudding with berries, a green smoothie with hemp hearts, or a HORMEL™ NATURAL CHOICE™ snacks. Keeping nutritious snacks on hand means you're less likely to hit up the vending machine or down a bag of chips in a fit of hunger. These nutritious snacks are all easy to take on the go: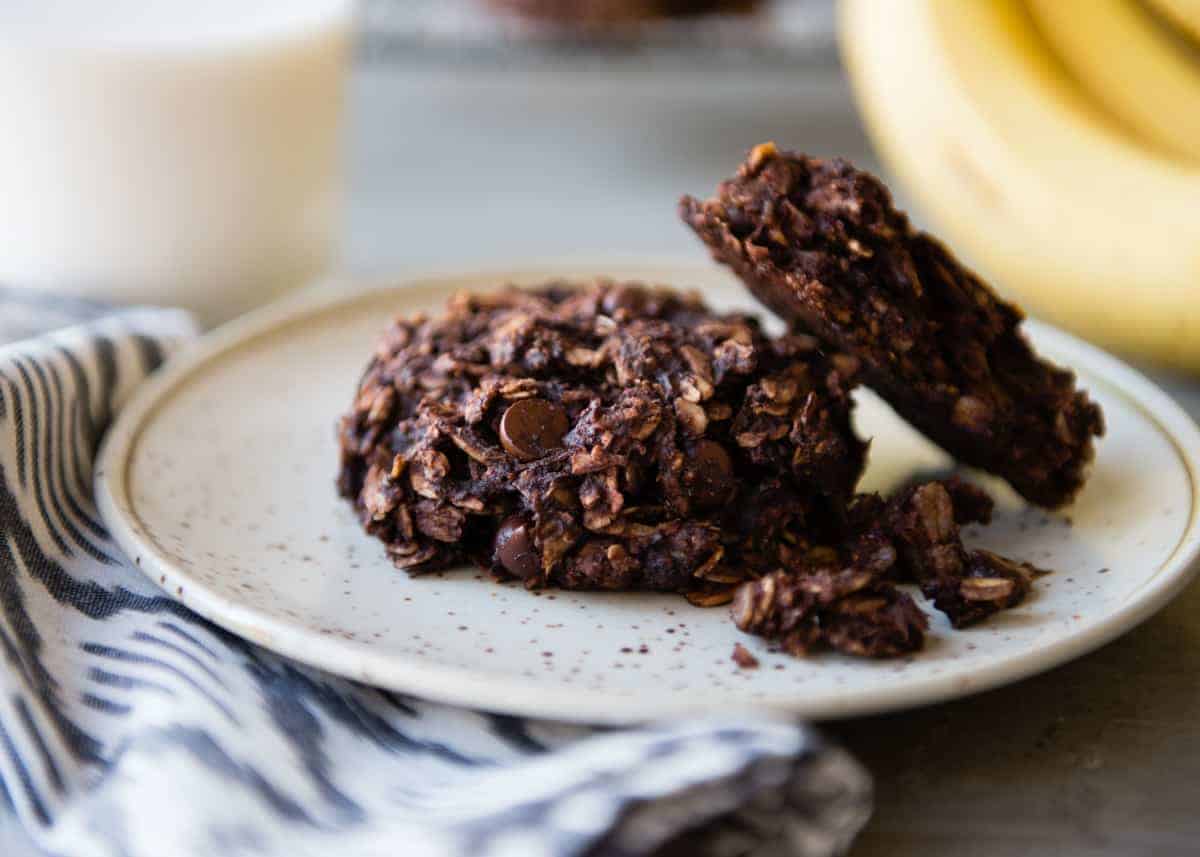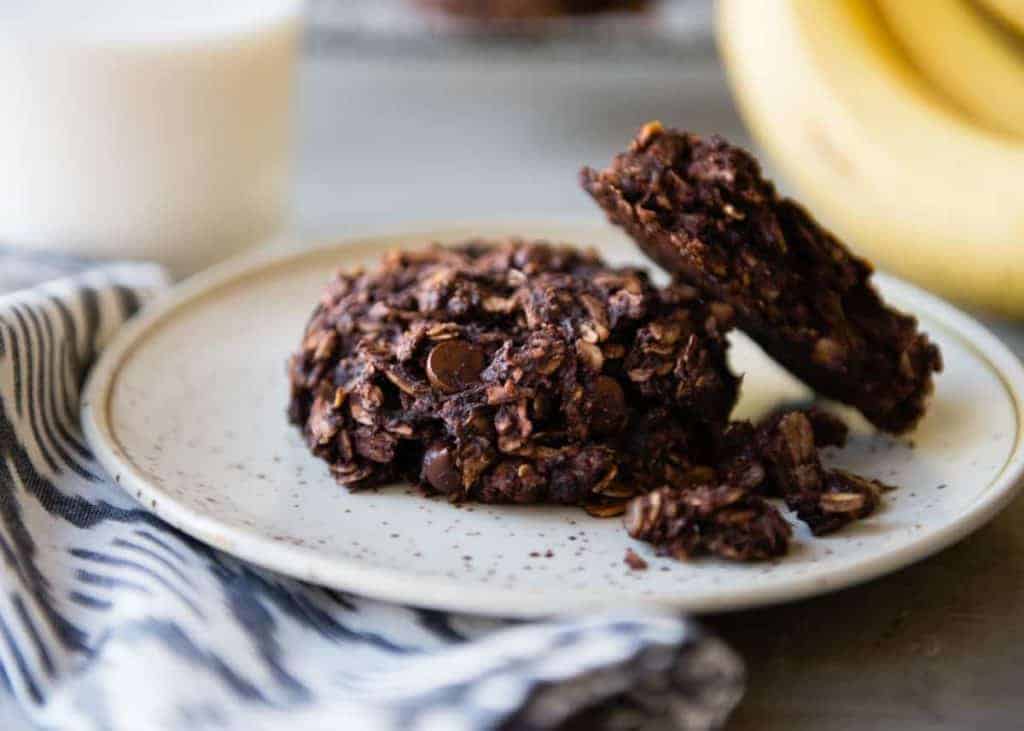 1 hard-boiled egg
1/4 cup of nuts plus fruit or popcorn
1 medium apple and 1 tablespoon of nut butter
HORMEL™ NATURAL CHOICE™snack (100% natural* meat and cheese, minimally processed no artificial ingredients–find out more here)
Small container of Greek yogurt
4 ounces of chia pudding with fruit
A green smoothie with 2 tablespoons hemp hearts added in
2 tablespoons of hummus or Greek yogurt dip and veggies or whole wheat pretzel sticks
A handful of roasted chickpeas
Homemade trail mix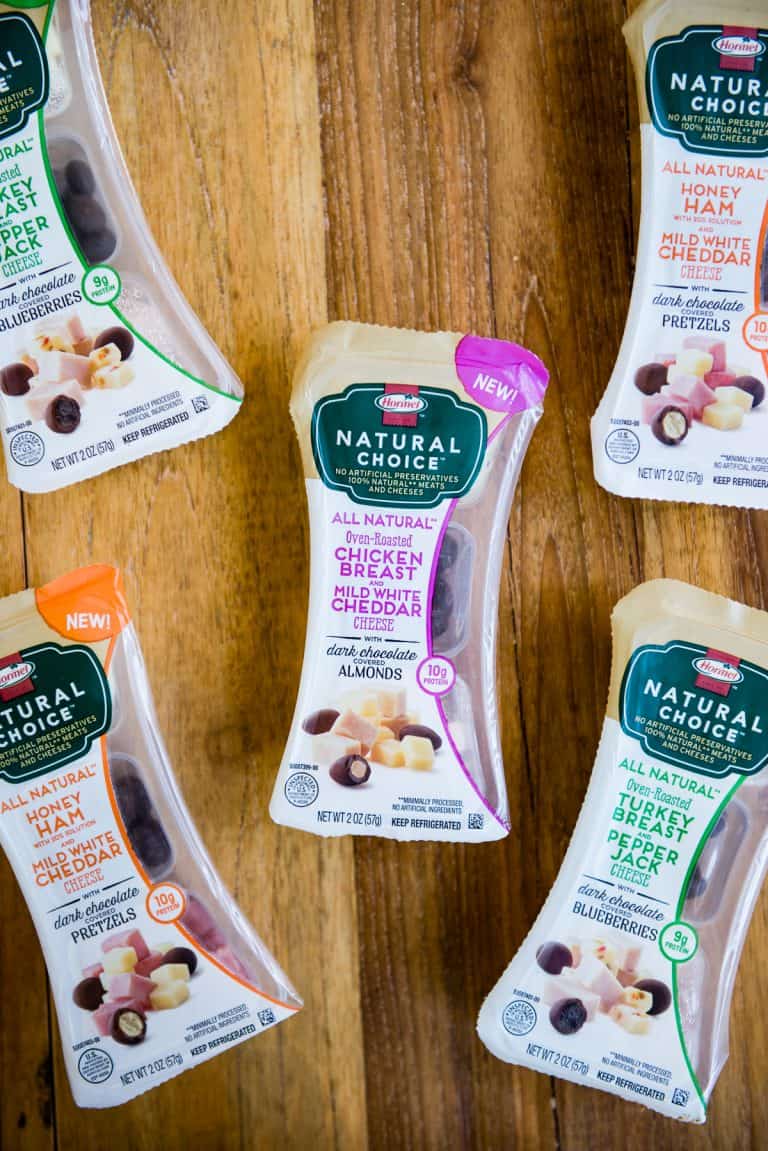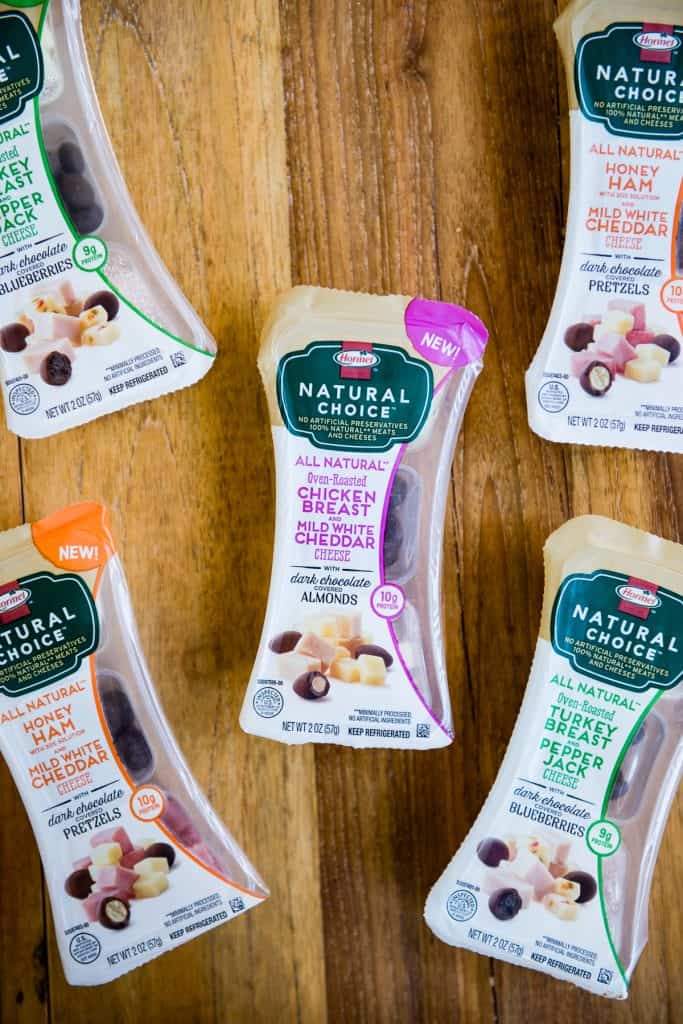 We are loving these new HORMEL™ NATURAL CHOICE™ snacks. They come in four varieties including a chocolate-covered treat. (The blueberry ones are my fave.)
Oven-Roasted Turkey with mild white Cheddar cheese and chocolate covered pretzels
Honey Ham with mild white Cheddar cheese and chocolate covered pretzels
Oven-Roasted Turkey with Pepper Jack cheese and chocolate covered blueberries
Over-Roasted Chicken with mild white Cheddar cheese and chocolate covered almonds
You can find HORMEL™ NATURAL CHOICE™ snacks near the lunch meat aisle– find a store in your area and download a coupon here. Grab a bunch to keep in the fridge. They'll be your new favorite snack.
*No nitrates or nitrites added except for those naturally occurring in cultured celery and cherry powder.
5