This blog post is sponsored by iHerb. All opinions are my own.
The holidays are sneaking up on us and I'm already starting to feel the gift-buying pressure. Most years I wait until about 2 weeks out and then have a small panic attack as I scramble to pick out everyone's gifts before the big day. But this year I surprised myself and decided to get a head start.
As a self-proclaimed wellness lover, wellness-y gifts are my favorite thing to give friends and family. I mean, what better way to say I love you than with a gift that'll make someone's life a little bit brighter, healthier or more relaxing?
Thanks to iHerb I was able to find green gifts for even those impossible-to-shop-for folks on my list. iHerb is a global leader in bringing the best overall value in natural products to their customers all over the world. Just browse through the store and you'll see that they really practice what they preach, with many of their products being certified organic, gluten free, vegan and non-toxic. And, with over 30,000 products in stock and often up to 30% off retail price, I never have problems finding things that fall under budget.
iHerb even offers a Triple Guarantee to ensure customers are 100% Satisfied. They guarantee that you'll receive the best overall value in the world for over 30,000 brand name natural products, that all products are authentic brands sold in the U.S. market, and that your order will be delivered to your door (often with free or discounted shipping!).
After being an iHerb customer for a few years now, I feel like iHerb strives to make the shopping process as painless as possible. Not only are many of their products cheaper than you'll find anywhere else, but I love that I can shop from my sofa and have everything delivered to my door within a matter of days.
And during the holidays, that's huge.
Here are some of my favorite stocking stuffers under $15 for all the yogis, health nuts, and green homebodies in your life.
Stocking Stuffers Under $15
By the end of the year, pretty much everyone is exhausted and desperately in need of a pick-me-up. Whether in the form of a handcrafted candle, honey-scented bubble bath, or a tea pot perfect for one, here's how to give your loved ones the gift of relaxation this holiday season.
For Beauty Lovers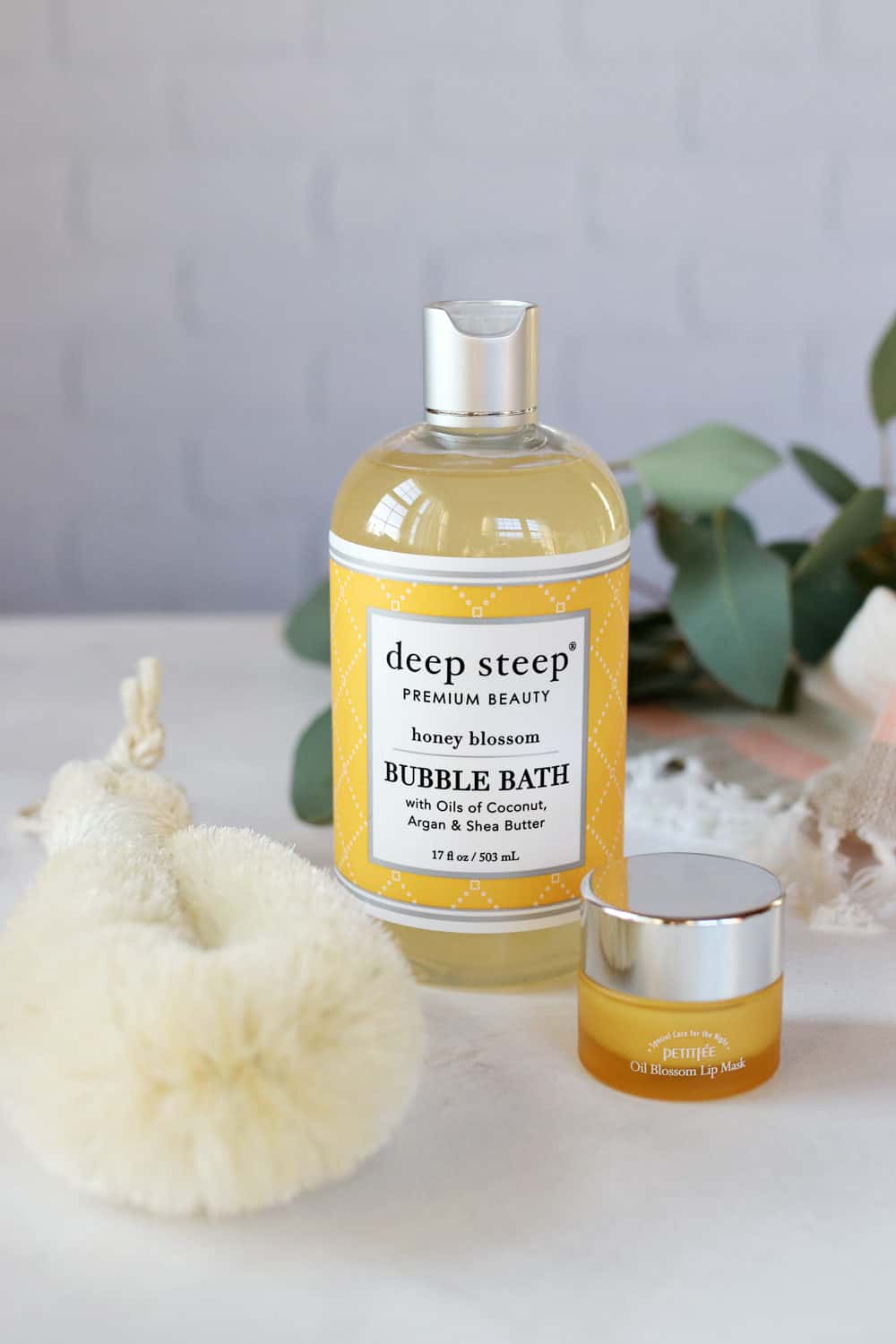 We're only a few weeks away from winter, but already my lips are dry, flaky and chapped. This lip mask is perfect for swiping away dry skin and rejuvenating dry lips overnight. I love it because it's super thick and loaded with things like sea buckthorn and vitamin E, which have been shown to help repair your skin's moisture barrier.
Maybe it's just me, but bubble bath never gets old. Especially one that smells like honey and is loaded with argan oil, coconut oil and shea butter. All of The Deep Steep's bath products are cruelty free, vegan and free of harmful ingredients like phthalates, parabens and phenoxyethanol.
Dry brushing is one of the best ways to exfoliate dry skin and promote circulation. This one from Earth Therapeutics is great because not only does it look nice but it's also made from Japanese palm plant fibers, making it a little softer than other dry brushes I've tried.
For the men in your life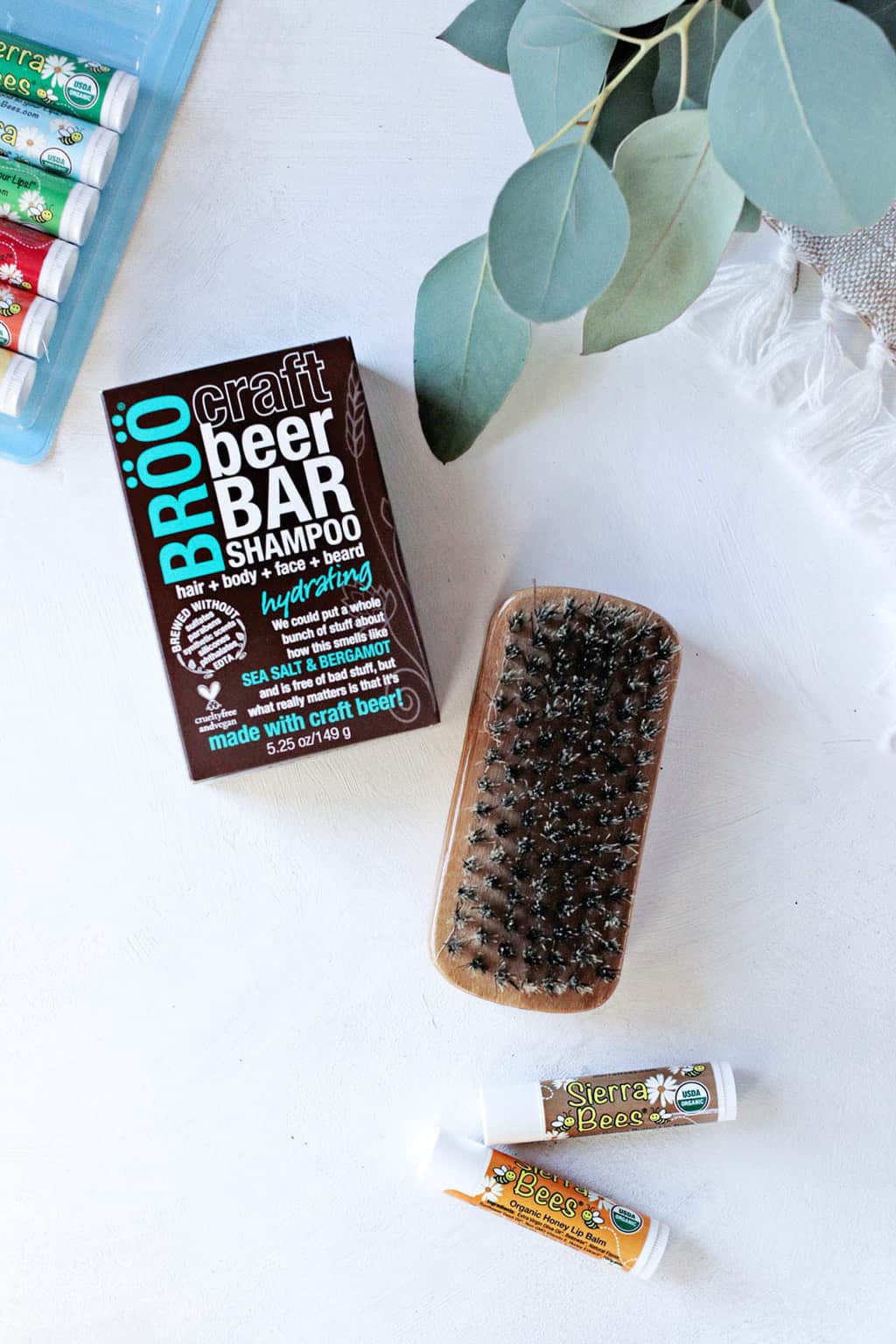 I picked this up particularly for my husband. He's been growing a beard for a while now and he takes an odd amount of pleasure in grooming it, so I thought this beard brush would be a hit. It's soft but firm, so it detangles and help distribute product (my husband's all aboard the beard oil train as well) without irritating skin. If none of the men in your life have beards, this would always make a great hair brush (or even a dry brush!).
BRÖÖ shampoo is made with malted barley and hop flowers to nourish, repair, protect, and soothe hair. I like that it's in bar form, which means that a little but goes a long way. Plus it smells amazing.
While these are perfect for both men and women, I lumped these in the men's category because my husband loves them. He's always losing his chapstick, and being able to replenish his supply for less than $8 is a steal. They're all natural, incredibly hydrating and super long-lasting, so if you can remember where you put 'em they'll last you for years.
For Health Nuts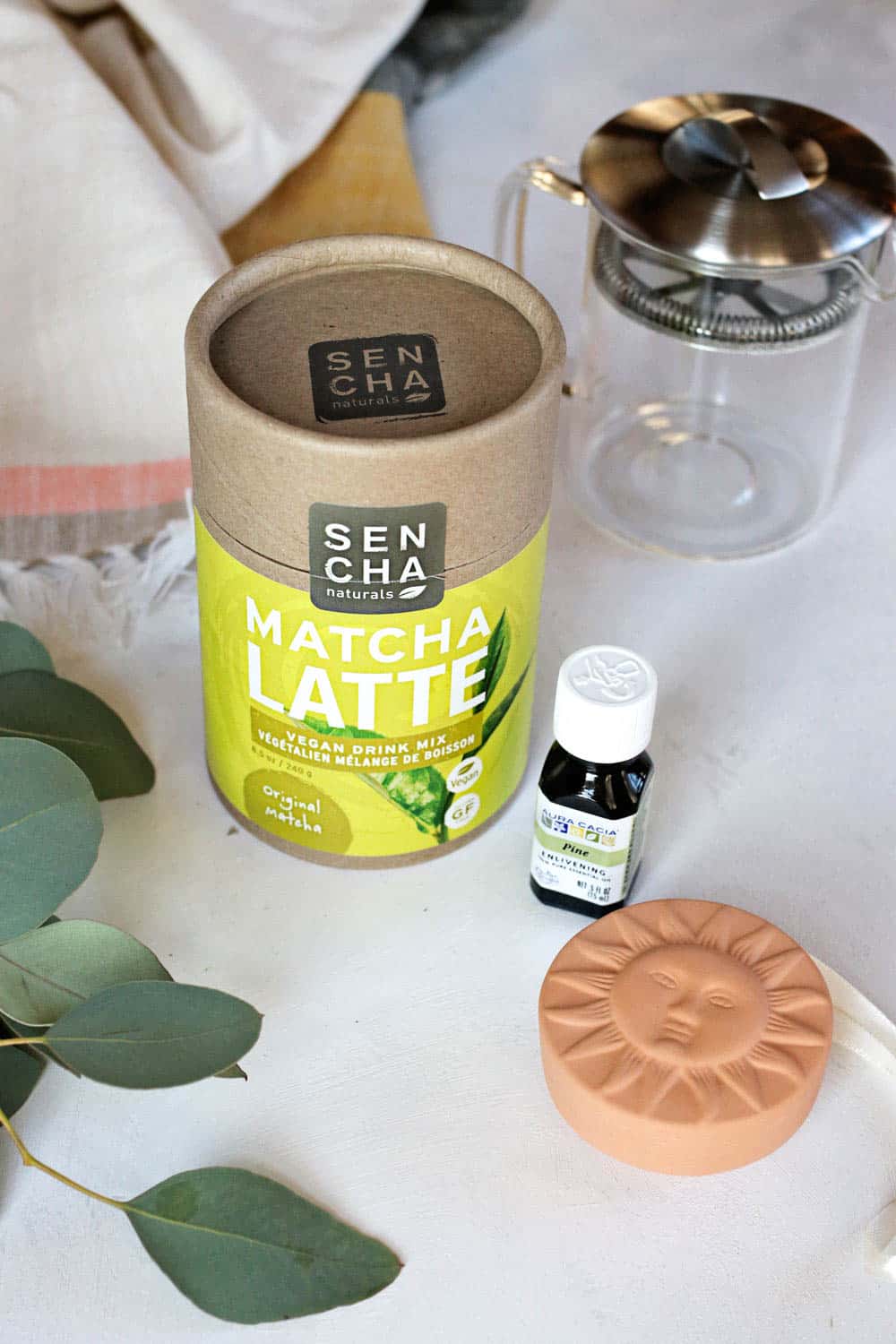 This little 13-ounce tea pot is perfect for loose leaf tea lovers. I love that it's made from heat-proof glass so you can see when the tea is ready. And since the strainer is stainless steel, you don't have to worry about plastic chemicals steeping into your brew.
Other matcha latte mixes I've tried have been a little too saccharine sweet and artificial for my liking. This one on the other hand is sweetened with coconut sugar and loaded with whole food ingredients like coconut oil, algae flour and vanilla. All you have to do is add water and sip.
An essential oil diffuser that's small enough to bring to the office? Yes, please. It's only $7 so go ahead and combine it with an essential oil of your choosing (I picked Aura Cacia Pine Oil because it's the holidays and all). It's the perfect way to give the gift of aromatherapy on the go. Simply put around 15-20 drops of oil in the back and the scent should last for days.
For Homebodies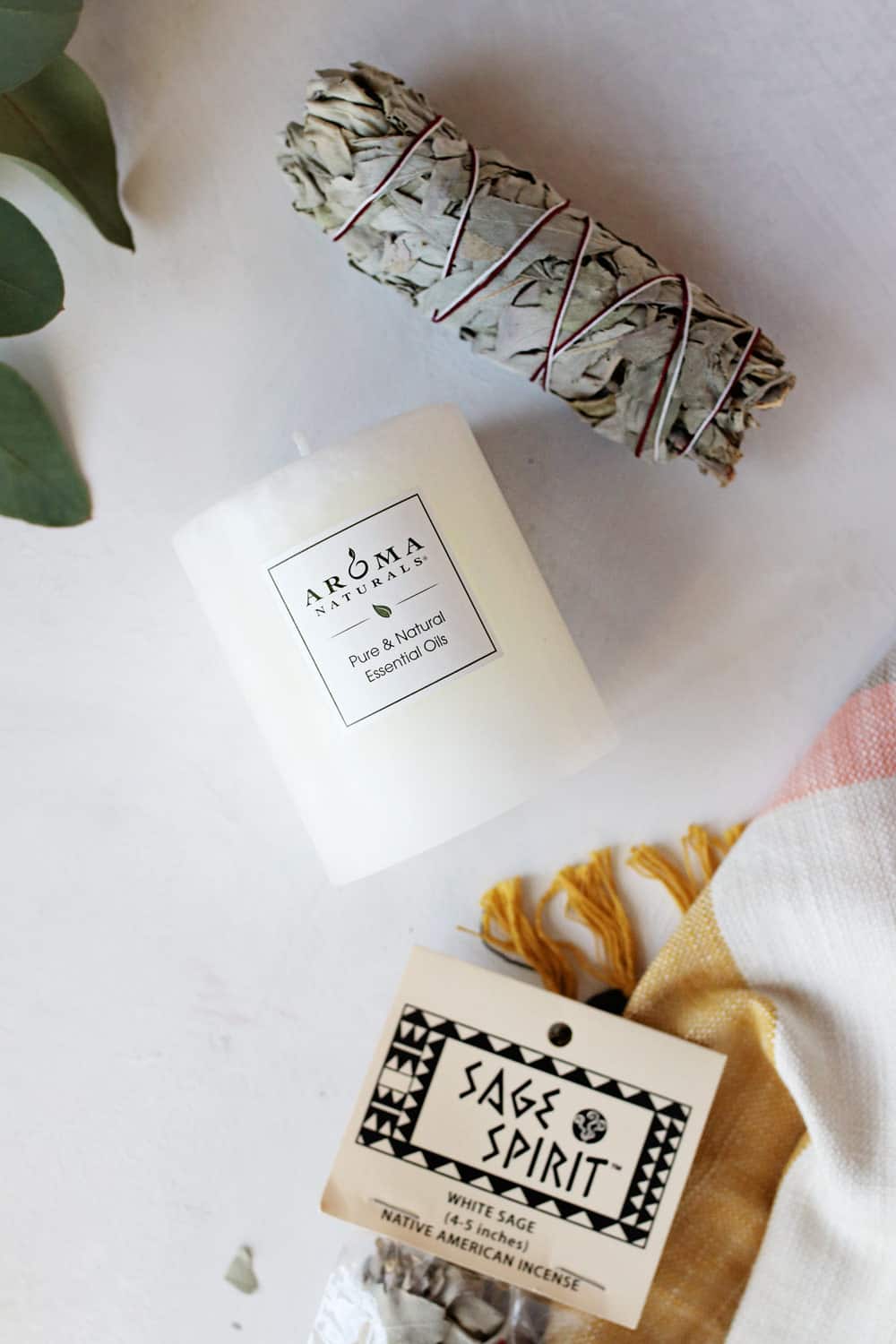 It's hard to find natural candles that actually smell like anything, but Aroma Naturals candles are so fragrant that you can smell them from a mile away. In a good way. My favorite is the meditation scent, which is a calming blend of sandalwood and patchouli, but you can also get uplifting orange or peaceful clove and cinnamon. And the fact that they're made with food grade wax and essential oils is a bonus.
Winter is the perfect time to cleanse your space and start over fresh. Gift a couple of these white sage smudge sticks to the homebodies in your life so they can clear out the cobwebs and ring in the new year.
Save on your first order
All new customers can get $10 off their minimum $40 order through 12/24/18 by shopping using this link.
16