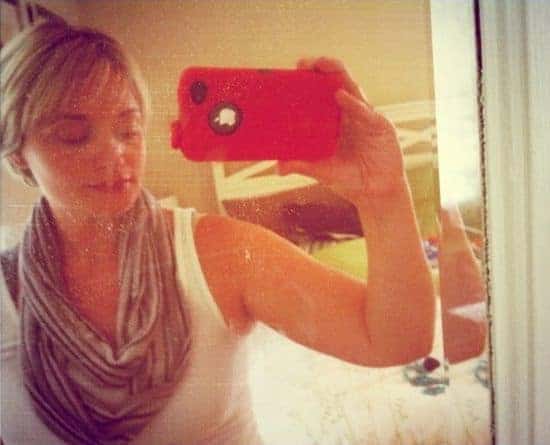 No, this isn't an iPhone ad…
I got home from vacation to a wonderful surprise from Ms. Jacki of Remixed by Jacki. My very own infinity scarf – in the awesome shades of gray!
They are so lightweight that I can wear it with a tank top while it's still hot out. Yay!
Don't forget you can get 20% off at the Remixed by Jacki shop until August 31st. Use the coupon code "HelloGlow" at checkout. Thanks Jacki!
P.S. In taking this, I realized that I have no full length mirror in the house. Is this weird? Do you have a great mirror? I think I'll steal one from my mom's house next time I visit. It always makes me look skinny :)
0