If you suffer from inflammation, you probably need no convincing that the foods you eat impact how you feel. I never really recognized this until I cut sugar and grains out of my diet—and the daily knee pain that I had grudgingly accepted as part of aging and being out of shape miraculously went away. Now, when I eat sugar, I notice those aches and pains come back.
Just as there are foods that aggravate inflammation, there are also foods that help fight it. Turmeric is probably the most well-known anti-inflammatory superstar, but there are others too—many of which you probably already have in your fridge or pantry. And the easiest way to work them into your daily routine? Smoothies!
6 Smoothies Recipes That Fight Inflammation
These inflammation-fighting smoothies prove that sometimes food really is the best medicine.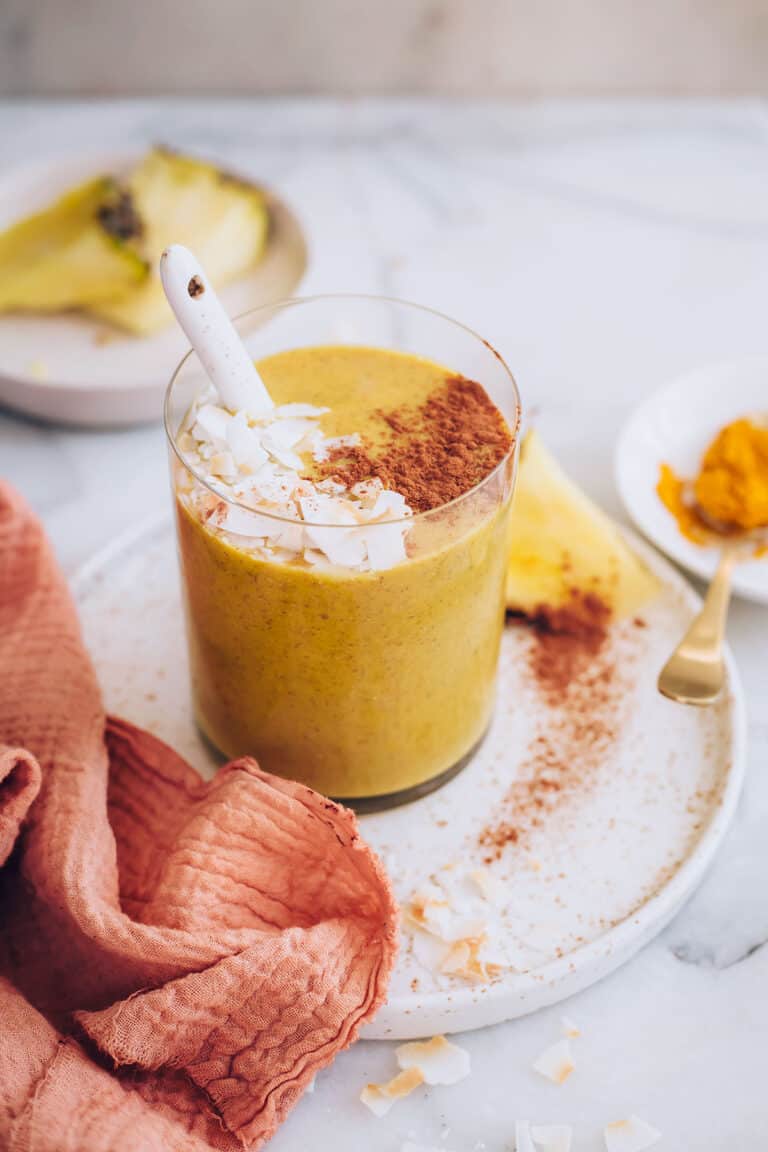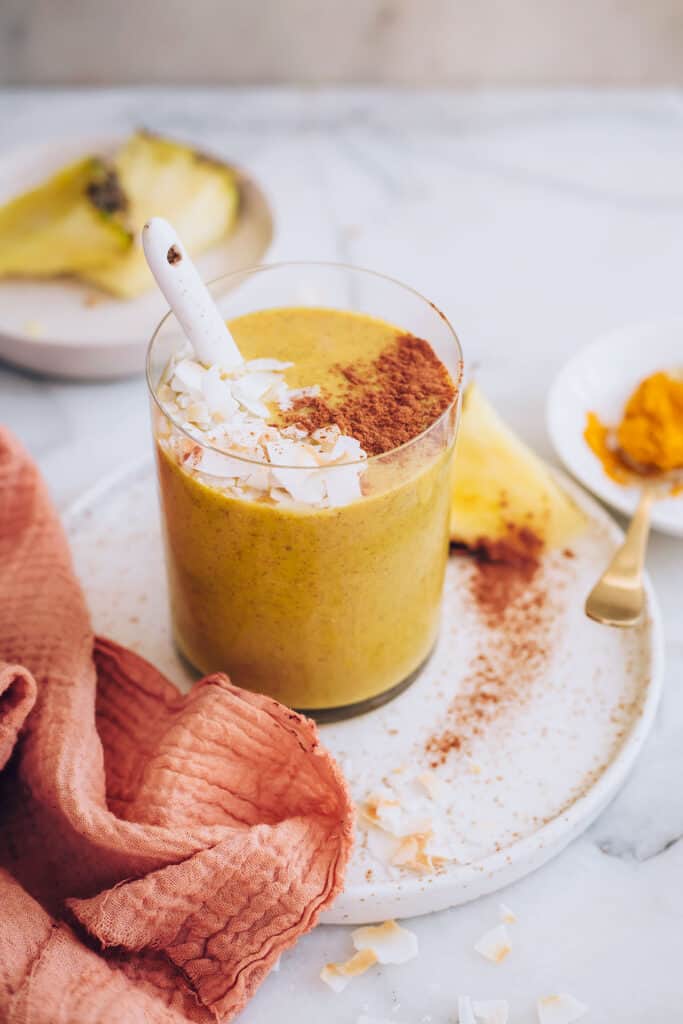 We all know that turmeric fights inflammation, but if you're not a fan of turmeric lattes, give it a try in a smoothie—the other ingredients help balance out the flavor of the turmeric.
Tropical Turmeric Smoothie from Hello Glow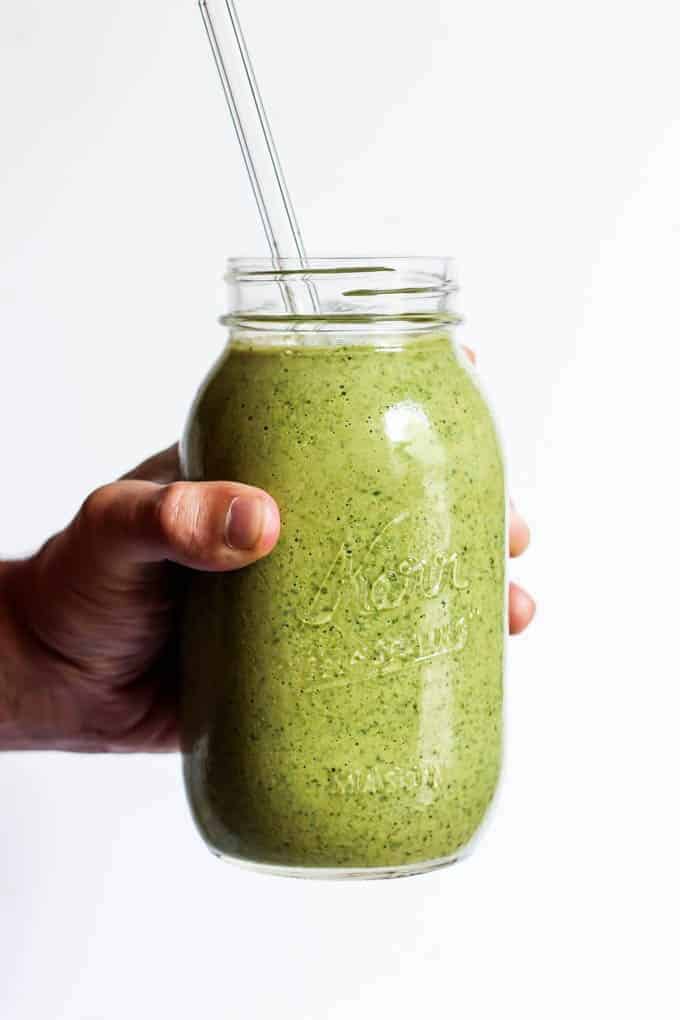 Green tea and matcha (whole green tea leaves that are ground into a powder) are great sources of anti-inflammatory polyphenols. Bonus: adding matcha to a smoothie gives it a boost of caffeine too, making it a perfect breakfast.
Banana Matcha Green Tea Smoothie from Emilie Eats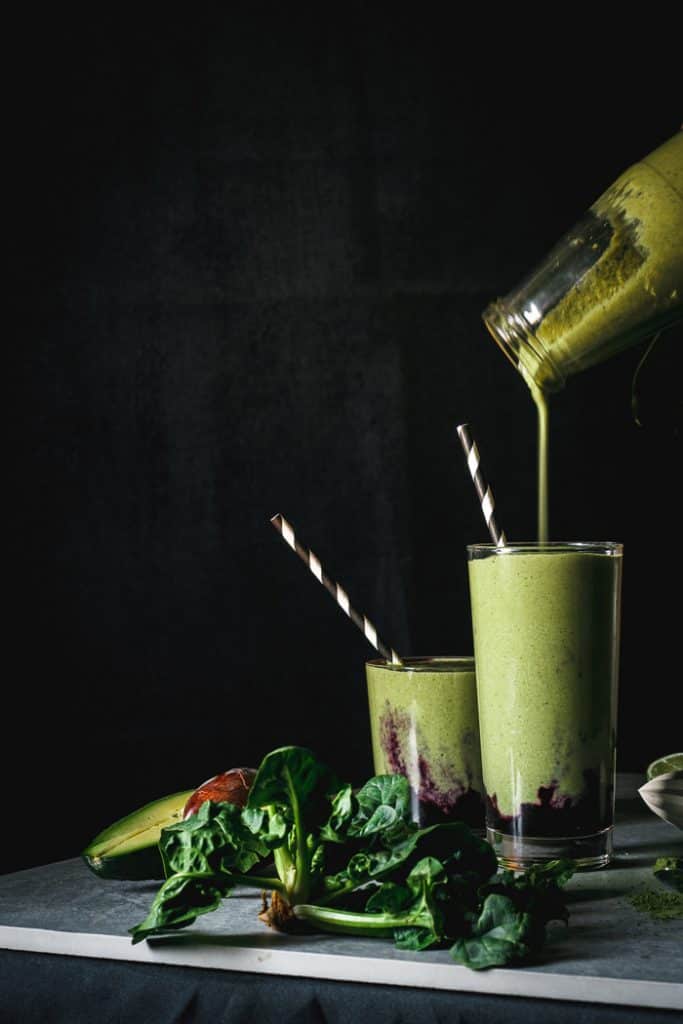 Dark colored berries like blueberries contain a broad range of compounds that protect against oxidative stress and reduce markers of inflammation. Healthy fats help combat inflammation too and with half an avocado, cashews and sunflower seeds, this smoothie has it in spades.
Antioxidant-Packed Blueberry Matcha Smoothie from Use Your Noodles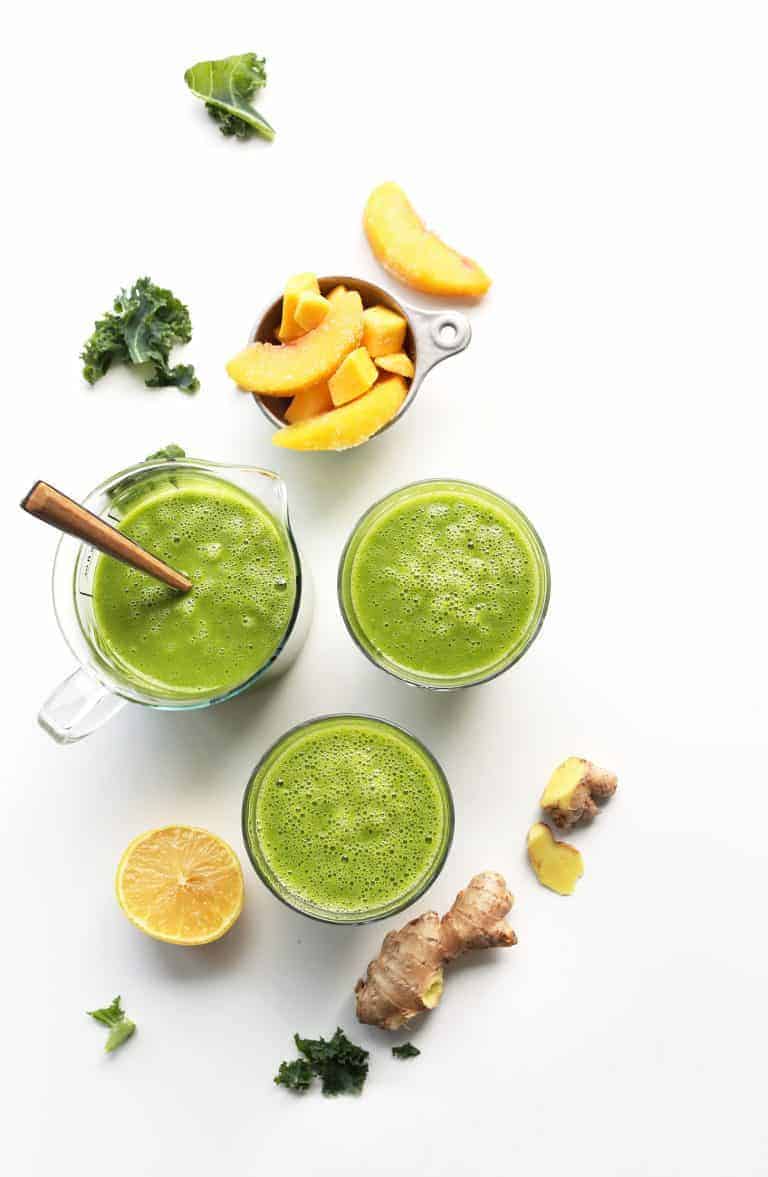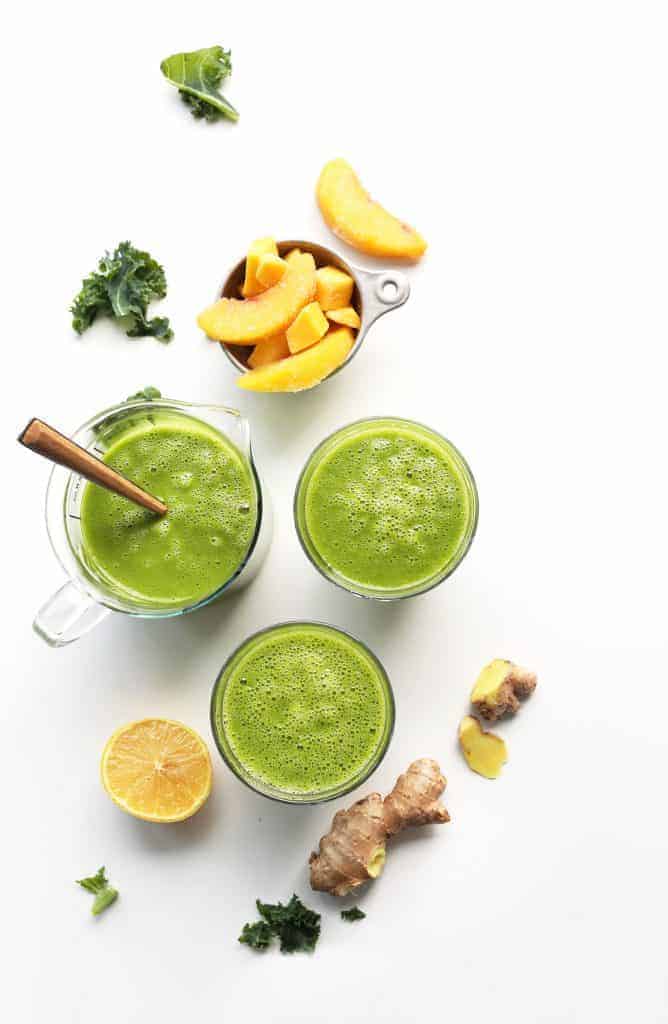 Ginger is so spicy and strong, it's hard to believe it soothes inflammation, but it does—and its inflammation-fighting properties have been valued in ayurvedic medicine for hundreds of years. This smoothie calls for an entire tablespoon of fresh ginger.
Mango Ginger Kale Green Smoothie from Minimalist Baker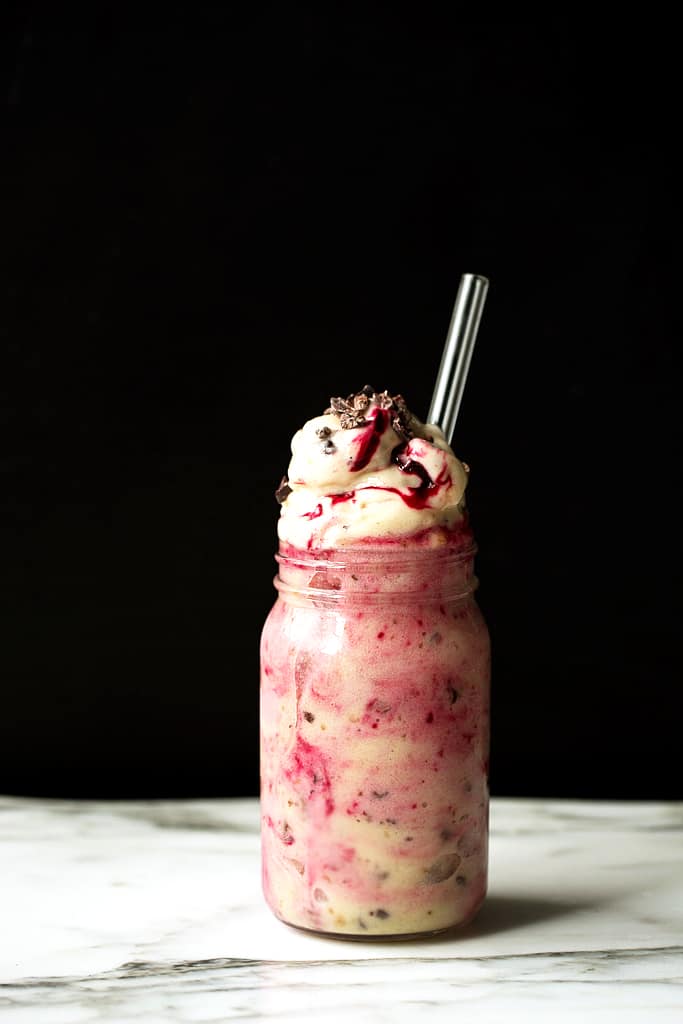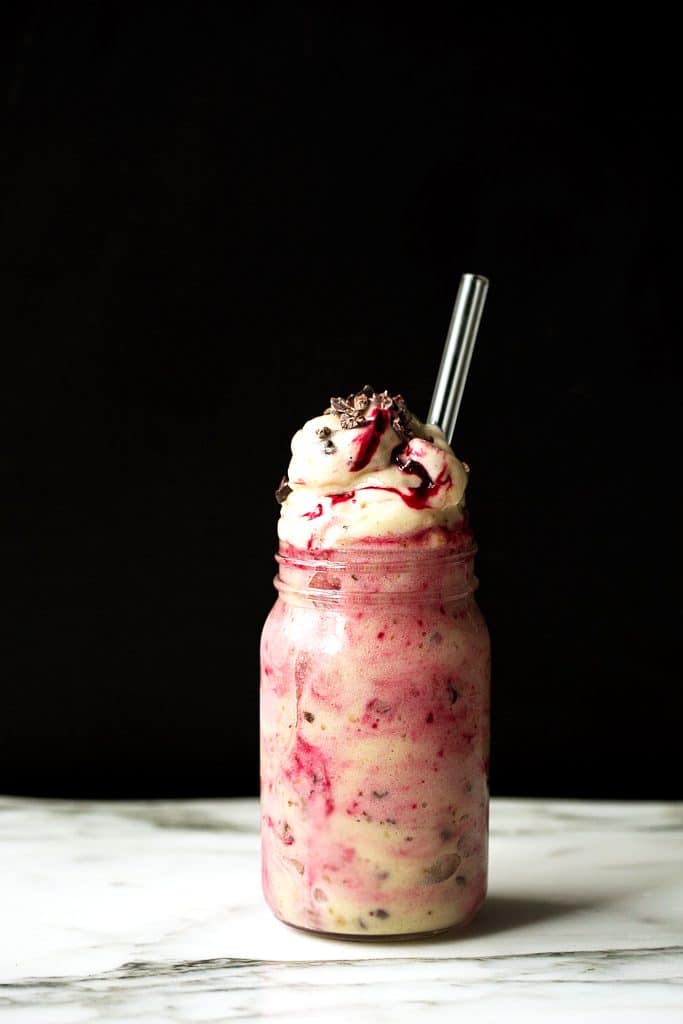 Chocolate: it's good for you! But not all chocolate is created equal. Look for dark chocolate that's at least 70% cacao or, even better, opt for cacao nibs, which deliver all the benefits of chocolate without any added sugar.
Thick + Frosty Cacao Crunch Smoothie with Peppermint-Beet Swirl from Blissful Basil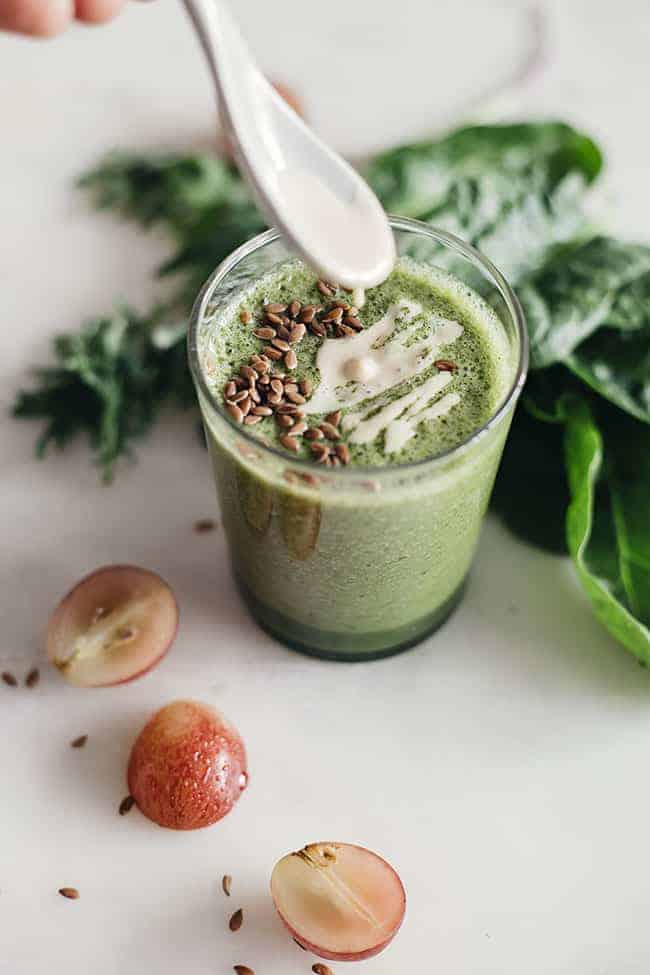 Leafy greens are great at combating inflammation thanks to all their vitamins, minerals, and antioxidants. This smoothie gives you a double dose with both spinach and dandelion greens.
Green Goddess Smoothie from Hello Glow
16