If you suffer from inflammation, you probably need no convincing that the foods you eat impact how you feel. I never really recognized this until I cut sugar and grains out of my diet—and the daily knee pain that I had grudgingly accepted as part of aging and being out of shape miraculously went away. Now, when I eat sugar, I notice those aches and pains come back.
Just as there are foods that aggravate inflammation, there are also foods that help fight it. Turmeric is probably the most well-known anti-inflammatory superstar, but there are others too—many of which you probably already have in your fridge or pantry. And the easiest way to work them into your daily routine? Smoothies!
These inflammation-fighting smoothies prove that sometimes food really is the best medicine.
1 / 6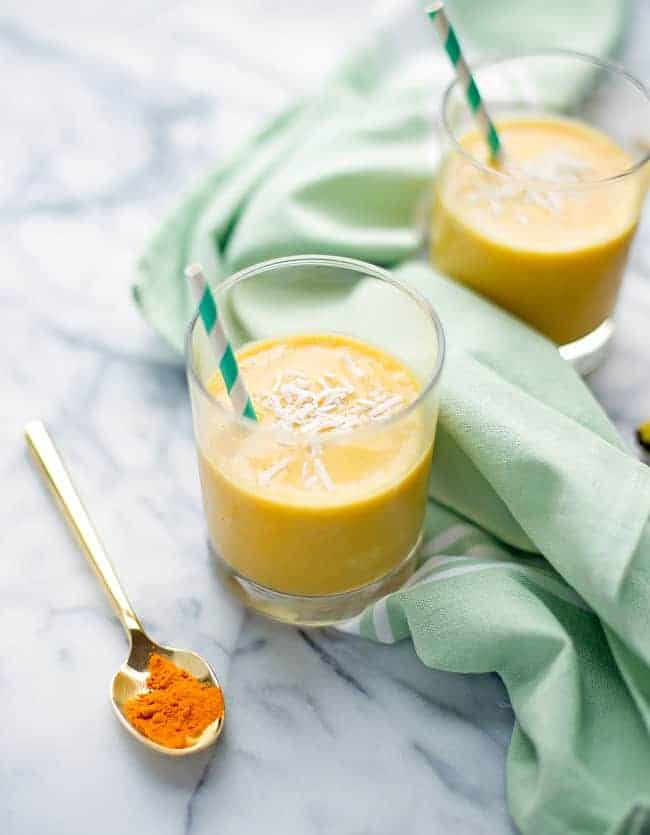 We all know that turmeric fights inflammation, but if you're not a fan of turmeric lattes, give it a try in a smoothie—the other ingredients help balance out the flavor of the turmeric.
Creamy Turmeric Smoothie from The Balanced Berry
8