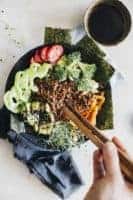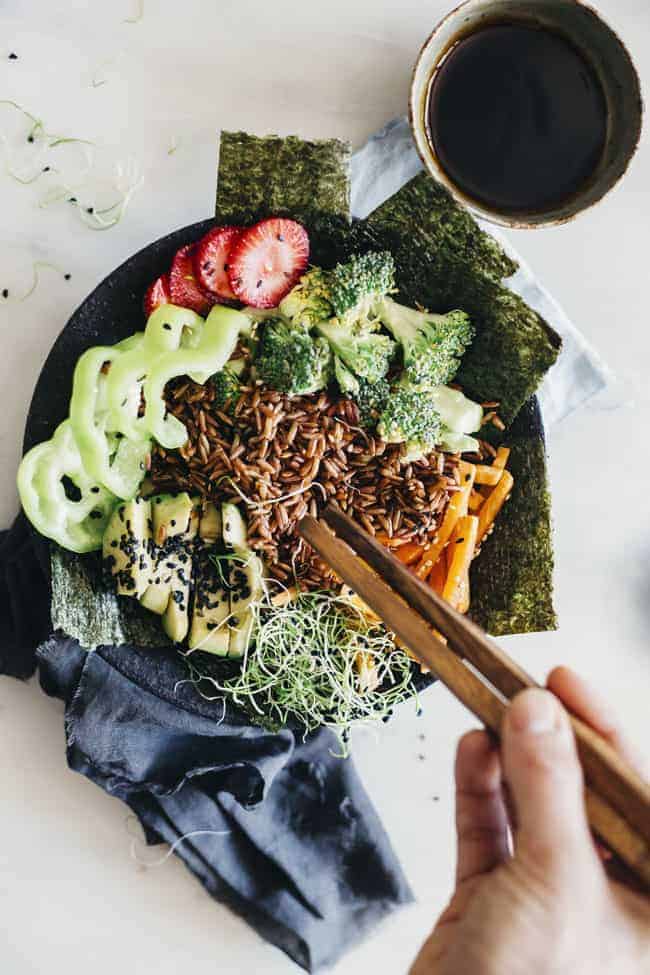 Deconstructed Vegan Sushi Bowl
Yield 2
Fresh, filled with raw veggies and antioxidants from the nori sheets, this meal brings all sushi elements in a nourishing vegan bowl.
Ingredients
2 nori sheets, chopped
1&1/2 cup red rice (any kind of rice works well)
1 ripe avocado, peeled and cut into slices
1 cup broccoli florets, steamed
Handful red onion sprouts
1 carrot, peeled and cut into thin slices
1 green pepper, sliced
4 strawberries, sliced
2 tsp rice vinegar
2 tsp low-sodium tamari sauce
Black and white sesame, to garnish
Instructions
Arrange all the ingredients into a bowl, add the rice vinegar and tamari sauce and toss to combine.
Garnish with sesame seeds and serve.
Courses Dinner
Cuisine Vegan
Recipe by Hello Glow at https://helloglow.co/inside-seaweed-sheet-mask-deconstructed-sushi-bowl/