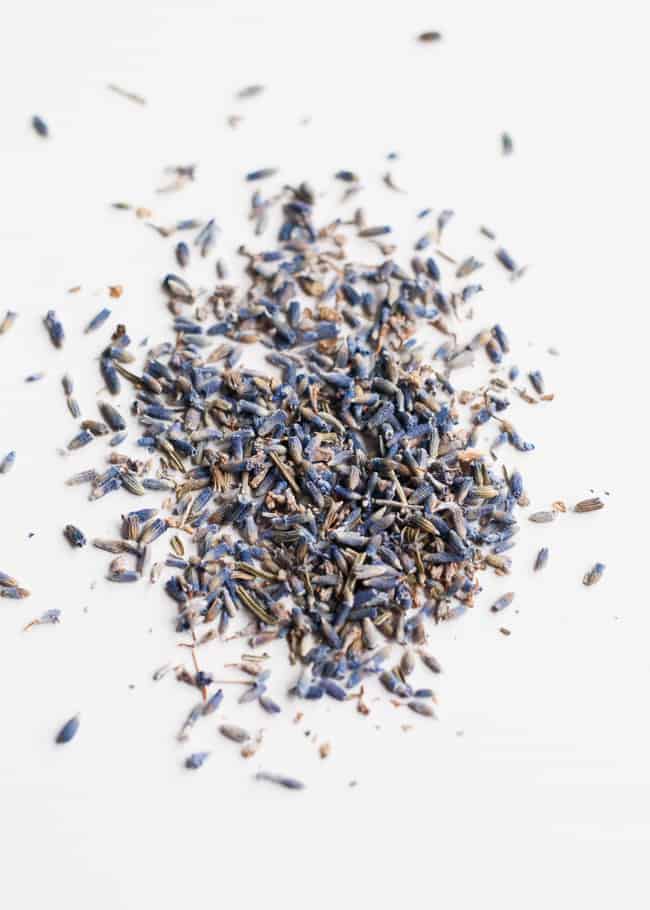 Have you ever struggled with insomnia? It's the worst! I've spent so many nights tossing and turning, wondering if I would ever get to sleep. And it seems to be getting worse as I get older, which I think is caused by stress and anxiety. Now I have 3 little people to worry about!
Soothing bedtime rituals can help anxious people who have trouble 'turning off the brain.' My go to is lavender, which is well-known for its relaxing properties. The pretty purple herb and its essential oil are especially helpful for sleep and anxiety. Studies have shown that lavender helps people fall asleep faster, reduces insomnia and improves anxiety.
Insomnia remedies with lavender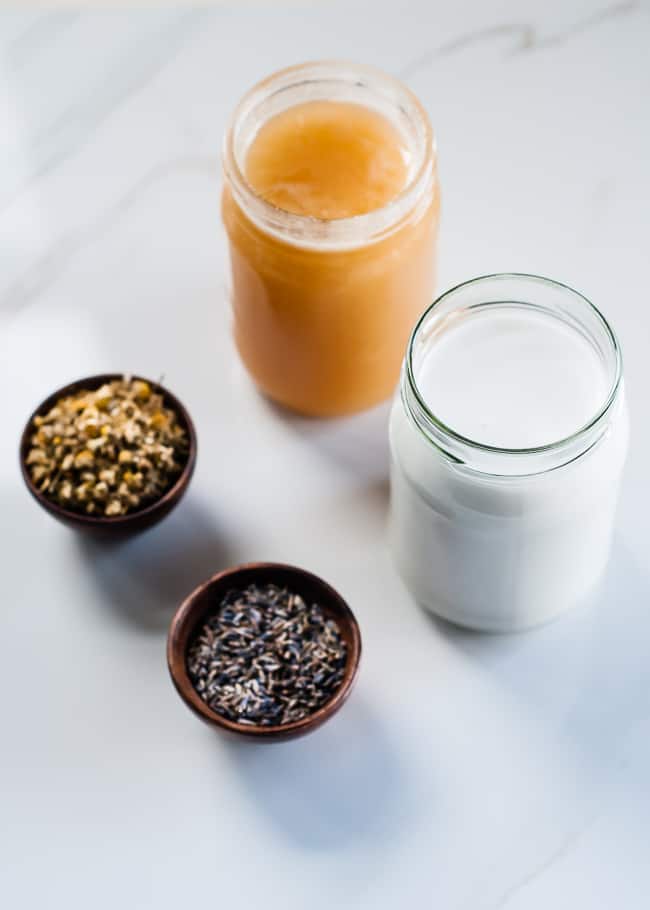 Not only does soaking in warm water soothe your whole body, but it's a great way to calm your mind too. Shut the bathroom door and zone out in a hot bath scented with lavender to relax your body and brain. Add coconut milk for major moisturizing and chamomile for extra soothing.
Lavender + chamomile bath soak
Grind or pulverize 2 tablespoons of lavender and 2 tablespoons of chamomile. Add a few drops of essential oil to the herbs to increase the aromatherapy benefits. Tie the herbs in a small piece of cheese cloth or pantyhose and toss into the bath while the water runs.
I learned the hard way that you don't really want pulverized herbs loose in your bath. Lavender buds on their own aren't so bad, but chamomile makes a terrible mess. And nothing ruins a relaxing bath like having to scrub the tub when you're done!
If you don't have dried herbs on hand, I love this easy combination. Whisk three tablespoons of honey with one can of coconut milk then add about six drops of lavender essential oil. Add to your bath and soak up the moisture.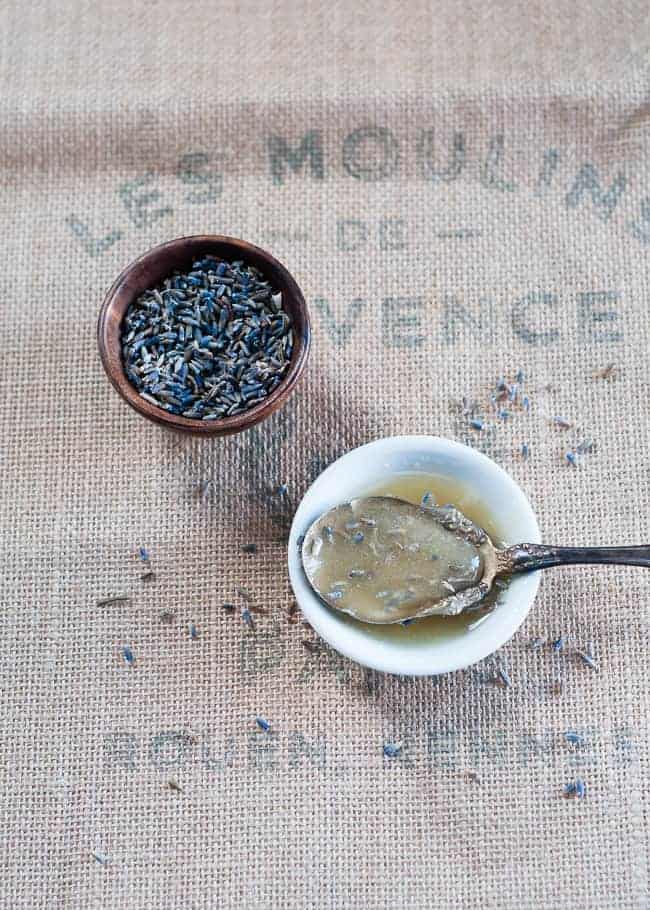 I've become a convert to raw, local honey. It's pricey but worth it – it has so many natural healing and antimicrobial properties. Spare a tiny bit for this face mask as honey is a humectant that helps skin retain moisture and is loaded with antioxidants that repair skin.
Lavender honey mask
Combine 1 1/2 tablespoons raw honey with a pinch of pulverized dried lavender or a couple drops of essential oil. Apply to clean skin, avoiding the eyes. Leave it on for 15 minutes (though I keep mine on longer, it feels so cool and tingly) and rinse with warm water.
If you love to multitask then you're probably thinking, 'Why not wear the mask WHILE I soak in the tub?' You can totally do that, just be prepared for the honey to slide around more – I think the heat of the water makes the honey more runny. So just keep a rag nearby to avoid getting it in your eyes (it stings a bit).
Lavender massage + room spray
Lavender is an essential oil that you can use 'neat,' meaning it doesn't need to be diluted before applying to the skin. It's especially great for kids who might need a bit of calming down before bed. Massage tiny feet with a couple of drops essential oil or make a room spray with distilled water and essential oil. I've started misting everyone's bedroom at night with a lavender room spray to signal that it's time for stories and bed.
That, along with a new lights out policy (no more night lights or hall lights), seems to have us all falling asleep faster.
Do you have insomnia? What works for you?
15