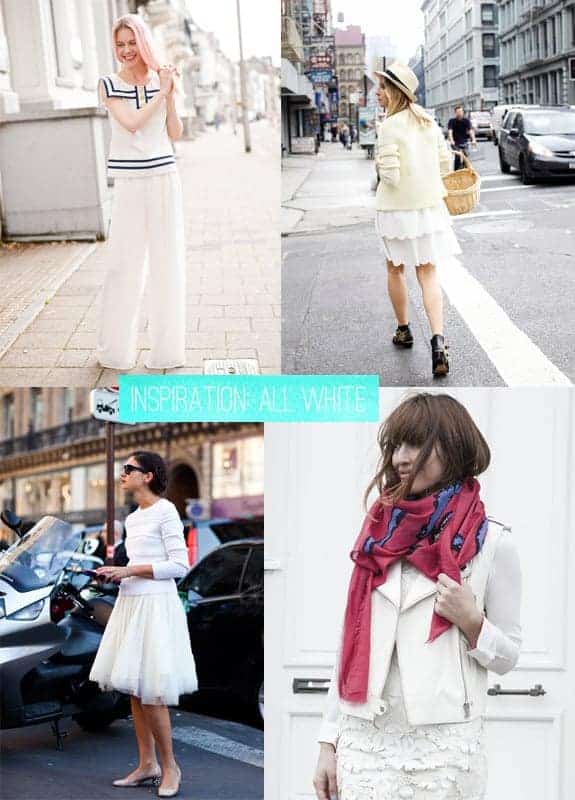 I need more outfits that require no thought. When I'm staring blurry eyed at my closet of clothes that don't quit fit I want to get in & get out as fast as possible. Pattern mixing? Not a chance. White top, white pants? Done.
Wearing all white is a bit scary as a mom (hello, messy fingerprints!). But after extensive testing, I can definitively say that white hides spit up quite well.
How to Wear All White
Pick pieces in a classic cut (think Audrey Hepburn). You can't go wrong with a classic button up or white jeans.
Use a white outfit as a canvas for statement accessories. Necklaces especially, but also fun sunglasses, bright shoes or bags.
Combine white with a bit of navy for a classic sailor style, or you can go for something unexpected, like pairing it with cream or nude.
And if you're unsure about wearing so much white at the same time, throw on a colorful scarf to put you back in your comfort zone.
And please, please wear nude underwear.
Get the Look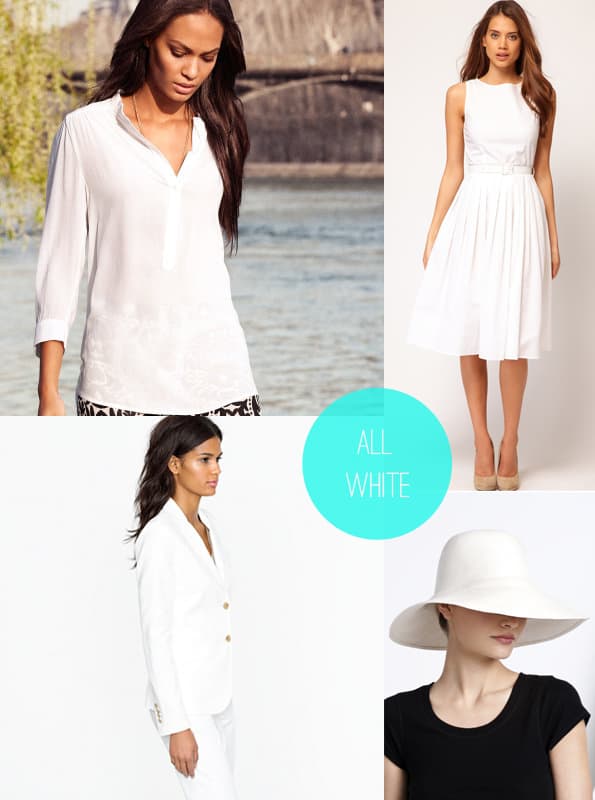 Shirt – H&M | Dress – Asos | Blazer – J Crew | Hat – BCBG
You can get several outfits with just a few basic white pieces. A lightweight blazer is a great way to get the look because you can layer with whites already in your closet.
Is this a look moms can pull off without a bleach pen nearby? Share your white-wearing tips!
0