I'm writing this wearing several layers of clothes and the most amazing furry blanket (this one, in case you were wondering—I am so obsessed) and I'm still freezing. While it's still technically fall, it's feeling like winter here and I'm not exactly excited about it.
The only things that make winter tolerable for me are mugs of (healthy) hot chocolate and big bowls of soup. These meal-worthy soups are a good place to start if you need some soup inspo, and if you have an Instant Pot, we've got you covered with this collection of Instant Pot soup recipes.
While most soup recipes require a nice long simmer to help the flavors meld together, an Instant Pot speeds up the whole process, making soup totally doable for a weeknight dinner. And the best part about making soup for dinner is that leftovers almost always freeze well, so you can cook once and eat twice. Win!
1 / 5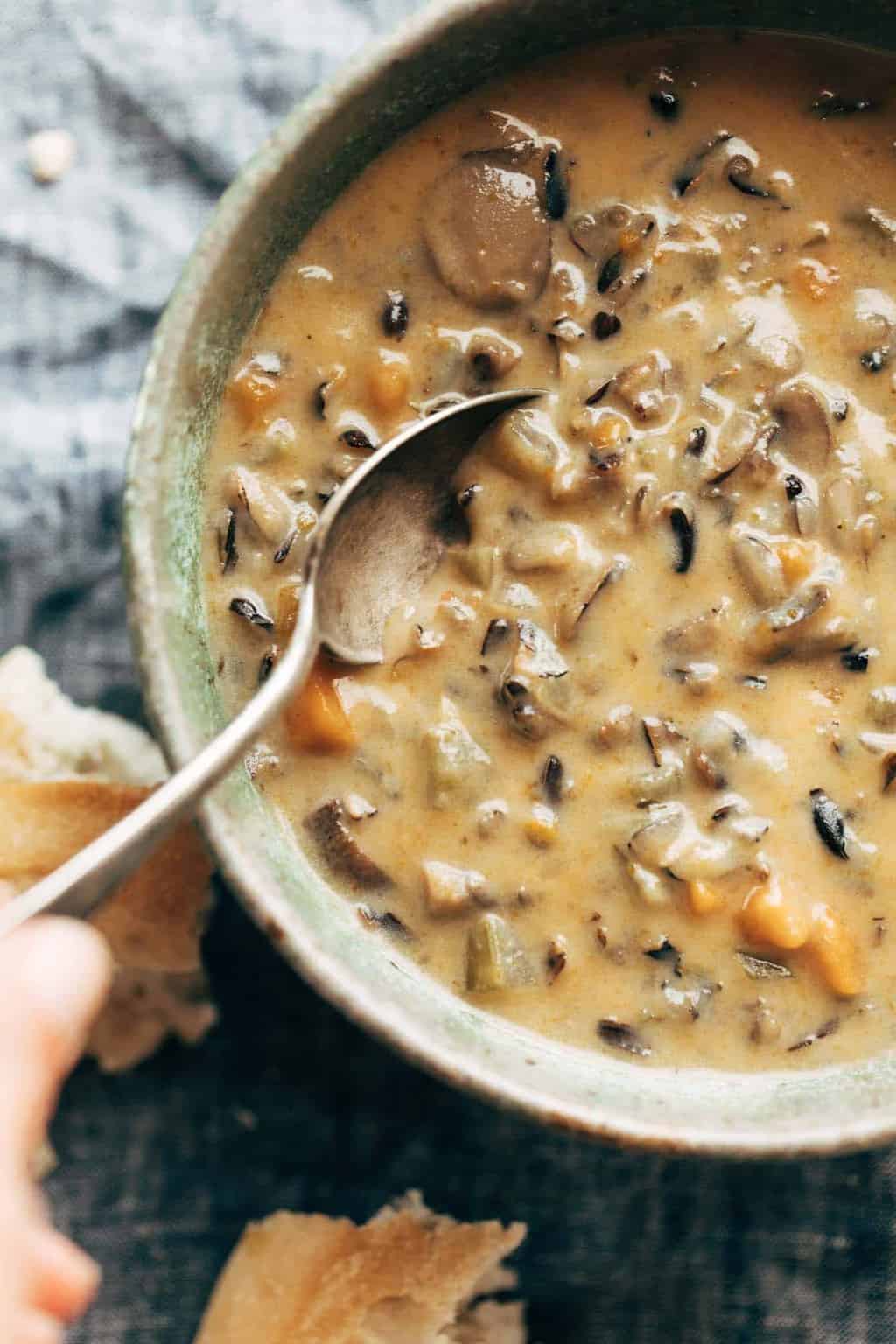 Ooh, wild rice soup. If there's a more perfect soup for fall, I don't know what it is. And if you don't have an Instant Pot, Pinch of Yum has a slow cooker version too.
Instant Pot Wild Rice Soup from Pinch of Yum
16