Think about the snacks you usually eat. How many of them are good sources of protein? I know for me, my snacks—whether it's a handful of grapes or crackers—usually default to being high in the carb department and low in protein. While carbs are great for a quick burst of energy, it's protein and fat that keep you satisfied in the long-term. When you eat a snack that's high in carbs and nothing else, you're often jonesing for another snack soon after.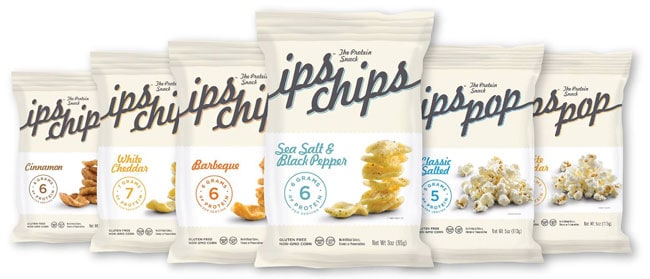 Well hey, here's a solution that will satisfy your craving for a crispy, crunchy snack and give you a protein fix: Ips protein snacks! If you're a carb addict (ahem, guilty as charged), you'll love that Ips remind you of your favorite carb-heavy snacks, and if you're trying to up your protein intake during the day, you'll especially love that a serving of Ips Chips has the same amount of protein as an egg thanks to the addition of whey. As a person who would never ever ever snack on a hardboiled egg (ick), this is pretty awesome.
Ips Chips come in 4 different varieties:
Sea Salt & Black Pepper
Barbecue
White Cheddar
Cinnamon
Barbecue is my personal favorite because it reminds me of my beloved potato chips—but with half the fat. And if you're a popcorn lover, Ips Pop has you covered. It's popcorn with 5 grams of protein per serving and it comes in Classic Salted (hello movie night!) and White Cheddar.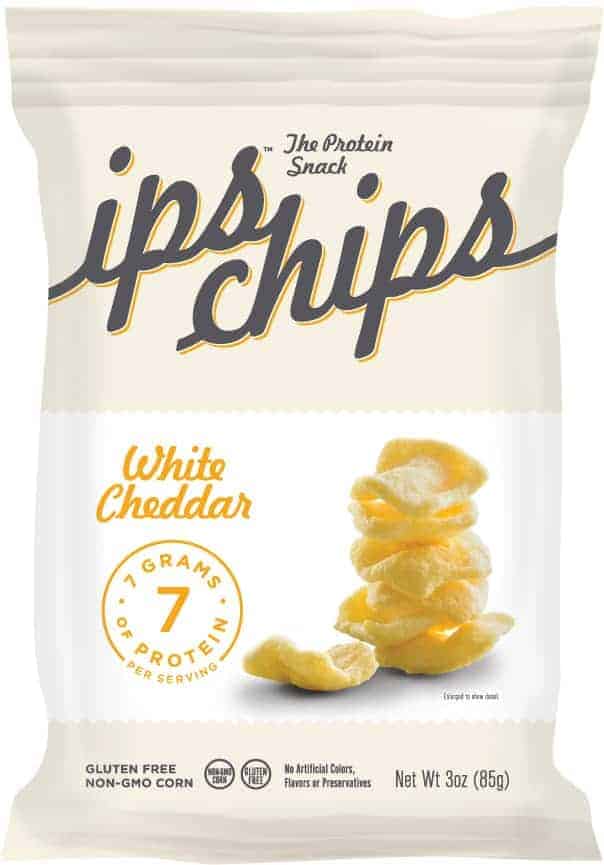 All Ips snacks are non-GMO, made without trans fats, artificial colors, or flavors, and they're also gluten-free. We love that!
Purchase Ips Chips online or use their store locator to find a retailer near you.
Ips Protein Snacks Giveaway
Ips is teaming up with Hello Glow to give one of our readers a huge prize—a year's supply of Ips (that's $210 worth of snacks!) and a $250 Amazon gift card. Enter to win using the form below.
0