As essential oils grow in popularity so does the debate over how to use them. Especially the question of whether it's okay to ingest essential oils. I have friends who take them at the first sign of a cold. I even tried adding grapefruit essential oil to water in the ongoing quest to lose weight. But taking essential oils internally wasn't even mentioned in my aromatherapist classes beyond a general 'don't do it.'
What gives? Is it okay to ingest essential oils?
I had questions and went on the hunt for information.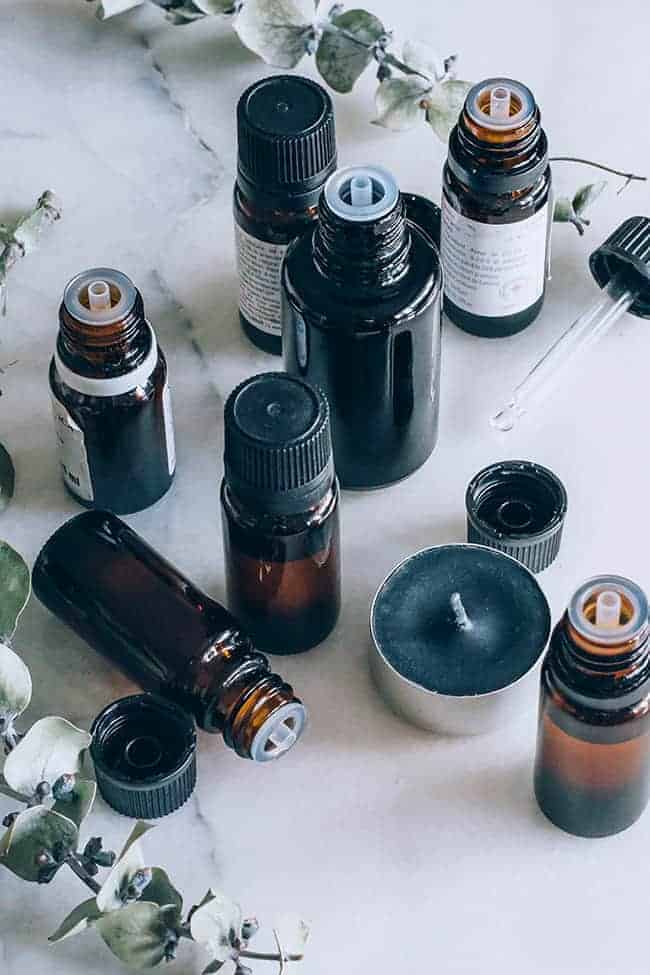 How do you ingest essential oils?

Essential oils usually enter the blood stream aromatically (when you inhale the oil via a diffusion or something similar) or topically (through the skin with something like a body oil). You can also ingest essential oils by adding them to water or other drinks, taking them in capsules or cooking with them. Some people consider using essential oils orally (like in a mouthwash) or via a suppository as ingesting them as well.
Why would you want to take essential oils internally?
Just like when used aromatically or topically, internal use is a way to harness essential oils' therapeutic benefits. Essential oils travel down to the stomach where their effects can often be felt relatively quickly as the digestion process begins. (See here for an in depth look at how essential oils are broken down internally.)
Claims that taking essential oils will help you loose weight or cure various ailments are everywhere. Definitive research, however, is hard to come by. One study indicates that peppermint essential oil can help alleviate symptoms of irritable bowel syndrome and the German Commission E has approved specific essential oils for internal use, primarily for gastrointestinal and digestive issues. Another study showed that the oral form of lavendar, marketed as Silexan, had similar efficacy to prescription anti-anxiety and anti-depressant medications. The benefits outside of these issues are still unclear. But this is consistent with the idea that essential oils act as, and should be treated as, a form of medicine.
Is ingesting oils safe?
The FDA classifies some essential oils as 'generally regarded as safe' (GRAS) for human consumption. This usually refers to essential oils' usage as a flavoring agent or preservative, and because they're so concentrated EOs are used in super, super small amounts. We're talking 1/10th of 1 percent. But some essential oils should never be consumed. Therefore, you should always consult with a physician before ingesting any particular essential oil, even in small amounts.
Essential oils are very potent. A lot of flowers, peels, or roots goes into making one tiny bottle of essential oil. You're consuming a massive amount of potent plant material. As one aromatherapist says, if you wouldn't drink 30 cups of chamomile tea in a day should you drink that much with the essential oil?
Some multi-level marketing essential oil companies have scaled back their broad claims after the FDA sent warning letters telling them that "topical products and other products that are not intended for ingestion are not dietary supplements. In any case, the claims referenced … are drug claims, which are not suitable claims for dietary supplements."
Meaning that essential oil companies were telling people to use oils in ways other than their approved use. And they were making claims that essential oils worked like a drug. Claims that would be irresponsible even for a dietary supplement.
Are some types of oils okay to use? Like therapeutic grade oils?
Oil quality is definitely an important factor when buying. Not only do you want 100% essential oils with no added solvents but the quality of the ingredients going into the oils is important. Read up on how companies farm and extract their essential oils. I buy all of my essential oils from Mountain Rose Herbs and Edens Garden.
Oils are commonly labeled 'therapeutic grade.' The definition of what that means varies widely because no accepted standard exists and no independent group tests for quality. You'll have to do your own research to find high-quality essential oils.
Some are called 'dietary' oils. Is there a difference between 'dietary' lemon and regular lemon essential oil? No, there's not. It's the same oil with a different label. There is nothing inherently special about dietary oils or oils with nutrition labels that makes them 'safer' to ingest than other brands.
What about adding essential oils to water?
I see recommendations to add 2-3 drops of whatever oil to water all the time. One of the very first things I did with essential oils was add a couple of drops of grapefruit to water because I was told it was great for weight loss. The grapefruit oil drops just floated on top (it was impossible to get just one drop so usually I added too much) and taking the first sip had an overwhelming scent and taste and it burned.
The drops float on top because essential oils and water don't mix. Essential oils are potent; that's why you hear so much about carrier oils and dilution percentages. But in water – just like in the bath – essential oils don't get diluted at all. And when they're not diluted, essential oils can be very irritating as they travel through the mouth, esophagus and stomach.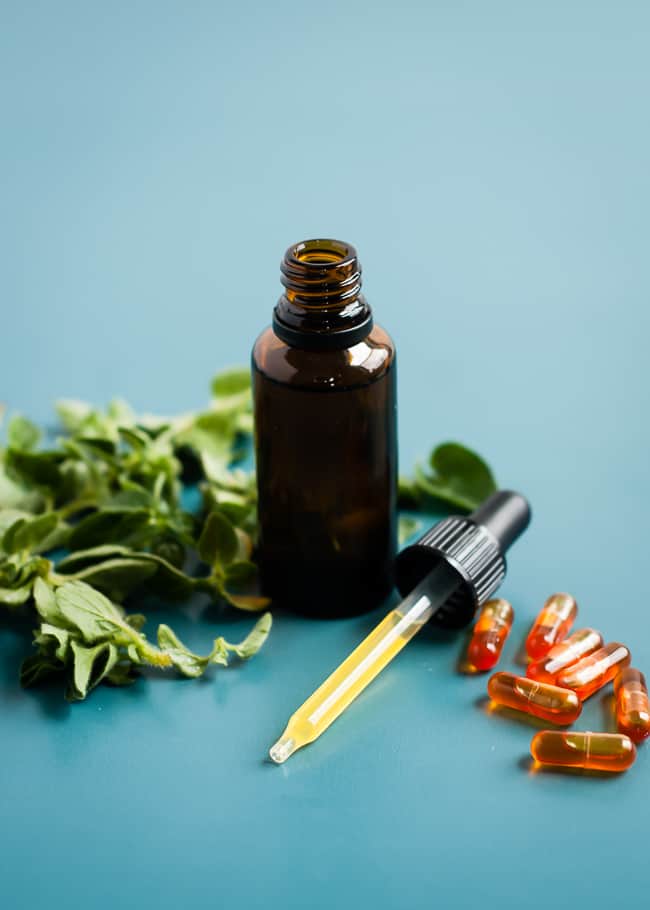 What about taking in a capsule?

Taking essential oils in a vegetable capsule or gelatin capsule keeps them from coming into direct contact with tissues in the body until the capsule is broken down during digestion in the stomach. Then the oils can attach to mucous membranes in your stomach, and you might feel pretty immediate effects (positive or negative) depending on the oil used.
Do you need to see an aromatherapist or doctor?
Short answer: yes.
Internal use can be beneficial when done with the care of a medical doctor and an appropriately trained aromatherapist who can give accurate, individual information on dosage and length of use.
However, some aromatherapists don't recommend internal use at all. Robert Tisserand, who literally wrote a book on essential oil safety, refers to himself as a massage therapist, saying "We don't give medicines orally; we're not into internal medicine, that's not what we do." I have Level 1 aromatherapist training, and I would not feel comfortable recommending internal usage.
I'm all for people taking control of their health. I would just caution anyone to seek out sound information about how essential oils will affect you and your individual situation (medical history, age, weight, etc) before jumping in.
Have you taken essential oils internally? What was your experience?
This post was medically reviewed by Dr. Holly Smith, a board certified physician in nephrology and internal medicine with a background in nutrition. Learn more about Hello Glow's medical review board here. As always, this is not personal medical advice and we recommend that you talk with your doctor.
271