Some moms have a knack for turning motherhood into a fun style playground. They innately get that, as cute as our kids are, they don't have to be our only accessories. Jessica Alba's mom style is effortless, yet chic. My key takeaways from 3 of her casual, mom-about-town-with-the-kids looks:
Add pops of color. It's easy as a mom to fade into the background with boring black and beige. Who says you can't wear a fun pink bra?
Sensible, yet interesting, shoes. She's usually in flats or boots but they always have an edge.
Cross body bags & scarves. Both accessories are chic yet super mom-friendly.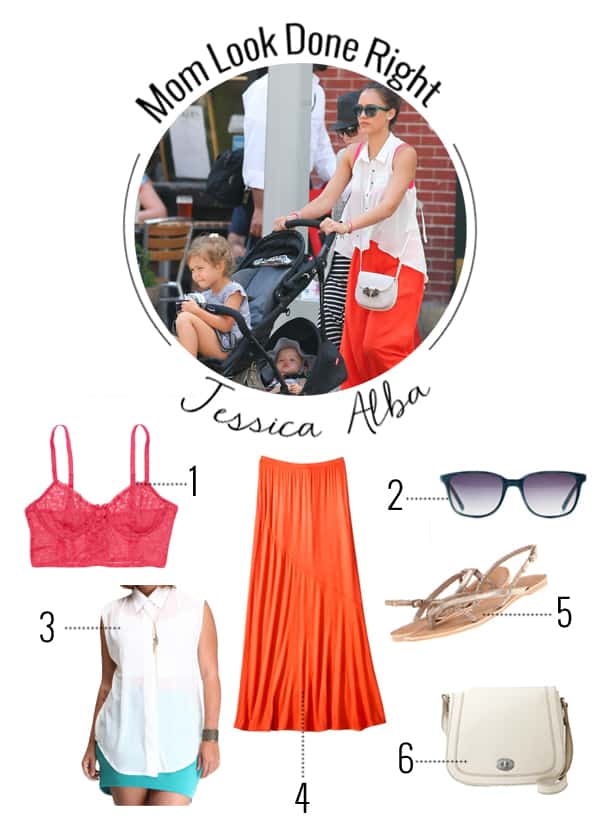 1. Hot Pink Bustier // 2. Sunglasses // 3. White Tunic // 4. Orange Skirt //5. Sandals // 6. White Purse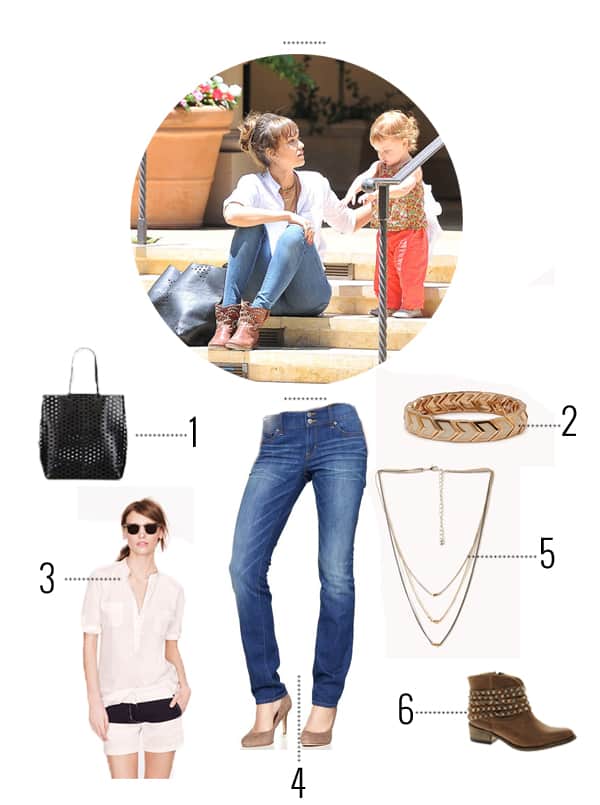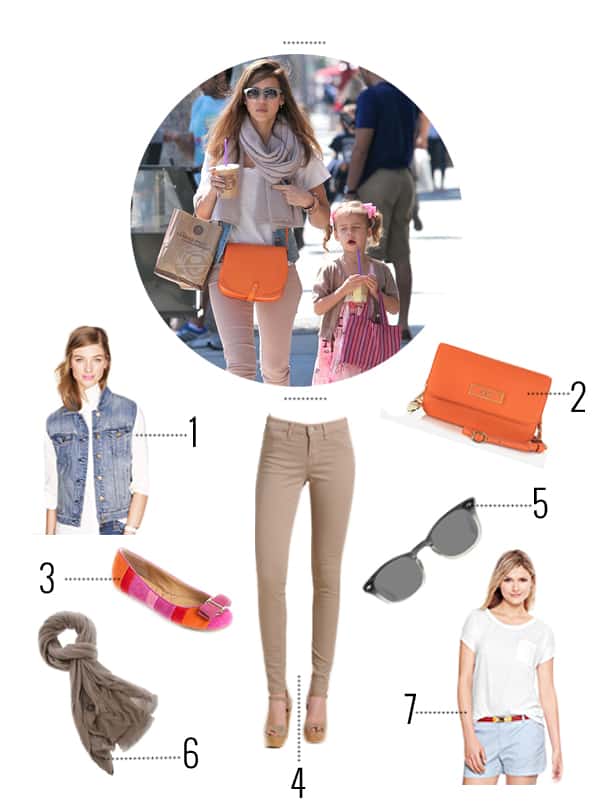 0