When it comes to natural bath and body products, kai has been one of our long-time favorites. We first fell in love with their swoon-worthy perfume, then their body wash, lotion, bubble bath… well, you get the idea. If you favor floral scents that aren't heavy and cloying, you will love kai too.
Naturally, we were super excited when kai released 2 new products to their ever-growing lineup. Here's the scoop: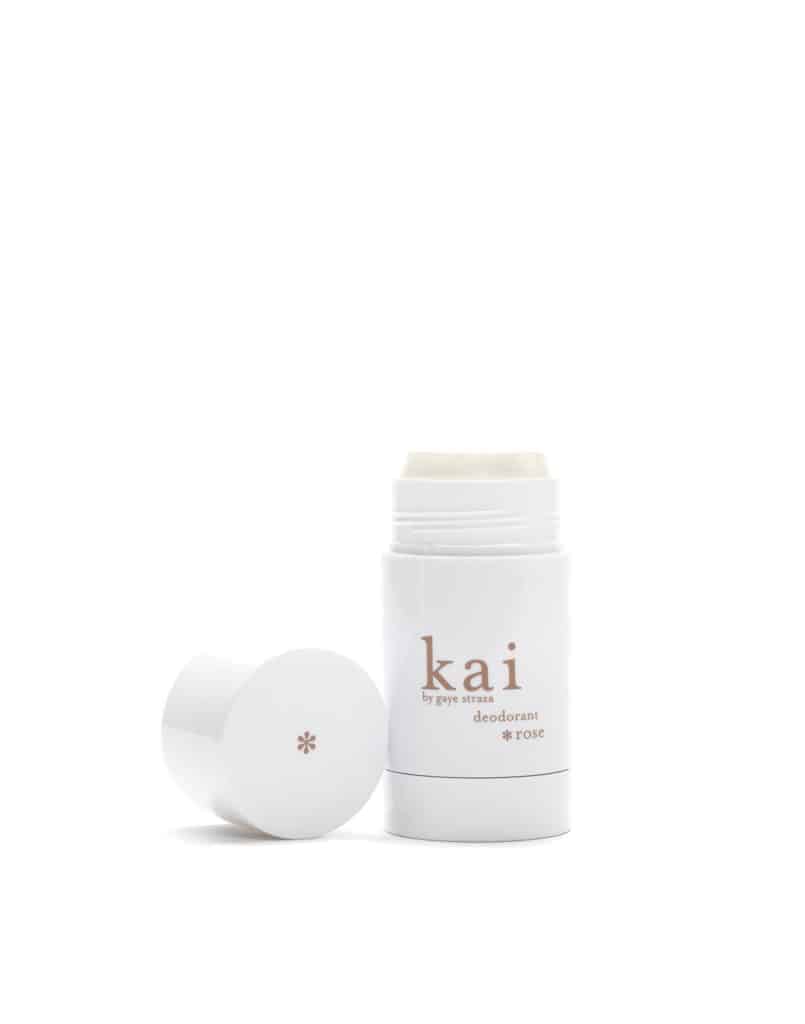 We are always getting asked for natural deodorant recommendations–you'd think that "natural" would be synonymous with "gentle," but if you have sensitive skin, you probably know that natural deo rashes are no joke! We love that this deodorant is gentle on skin, controlling moisture with sugar and keeping skin soft with the help of vitamin E, chamomile, and plant extracts. And, as you'd expect from kai, it smells dreamy.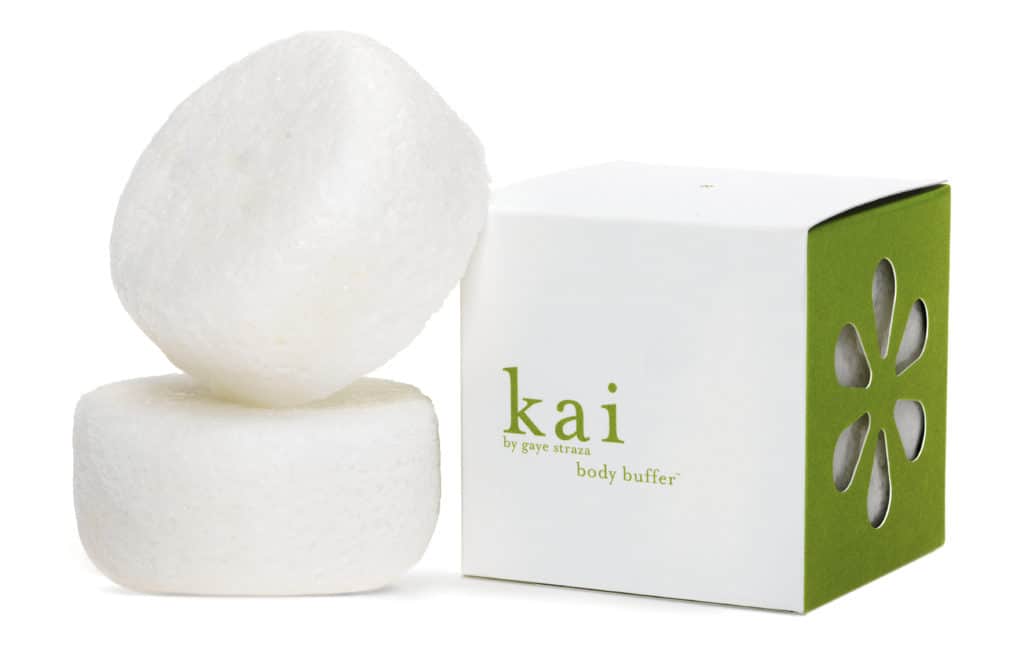 Oh my goodness, this little buffer is amazing! If you love the exfoliation of a loofah but not the intense scrubby-ness (that's a word, right?), the kai Body Buffer is the perfect balance–it exfoliates gently while also moisturizing your skin. It's great for having in the shower as we transition to colder weather and it's one of those little extras that help you create a spa-like experience in your bathroom.
$200 kai Giveaway
We're teaming up with our friends at kai to give 1 lucky Hello Glow reader a $200 gift code to their website so you can stock up on all their lovely products! Enter using the form below. Good luck!
2