This Keto Bone Broth Latte combines two of our current favorite things: bone broth and keto foods. The concept of keto is simple—you boost your intake of healthy fat and, to a lesser extent, protein, while cutting carbs by eliminating sugar and focusing on fresh vegetables.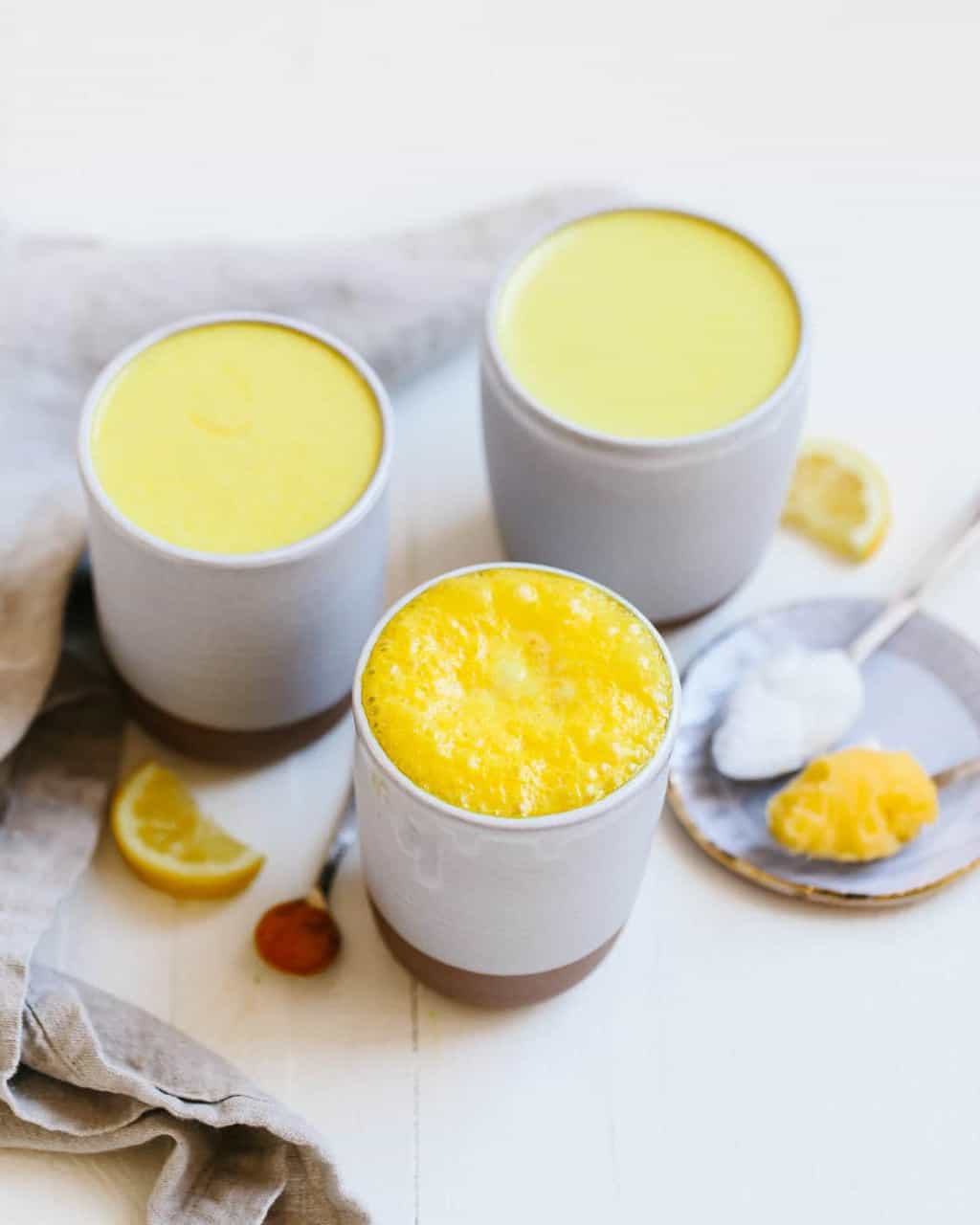 This, of course, makes those morning coffee runs for fancy, syrupy lattes a thing of the past. And that is a total bummer. That's where this Keto Bone Broth Latte recipe from our friends at Bonafide Provisions comes in. While it might not have a jolt of caffeine, the sustained energy it gives you is even better. Here's a rundown of the ingredients: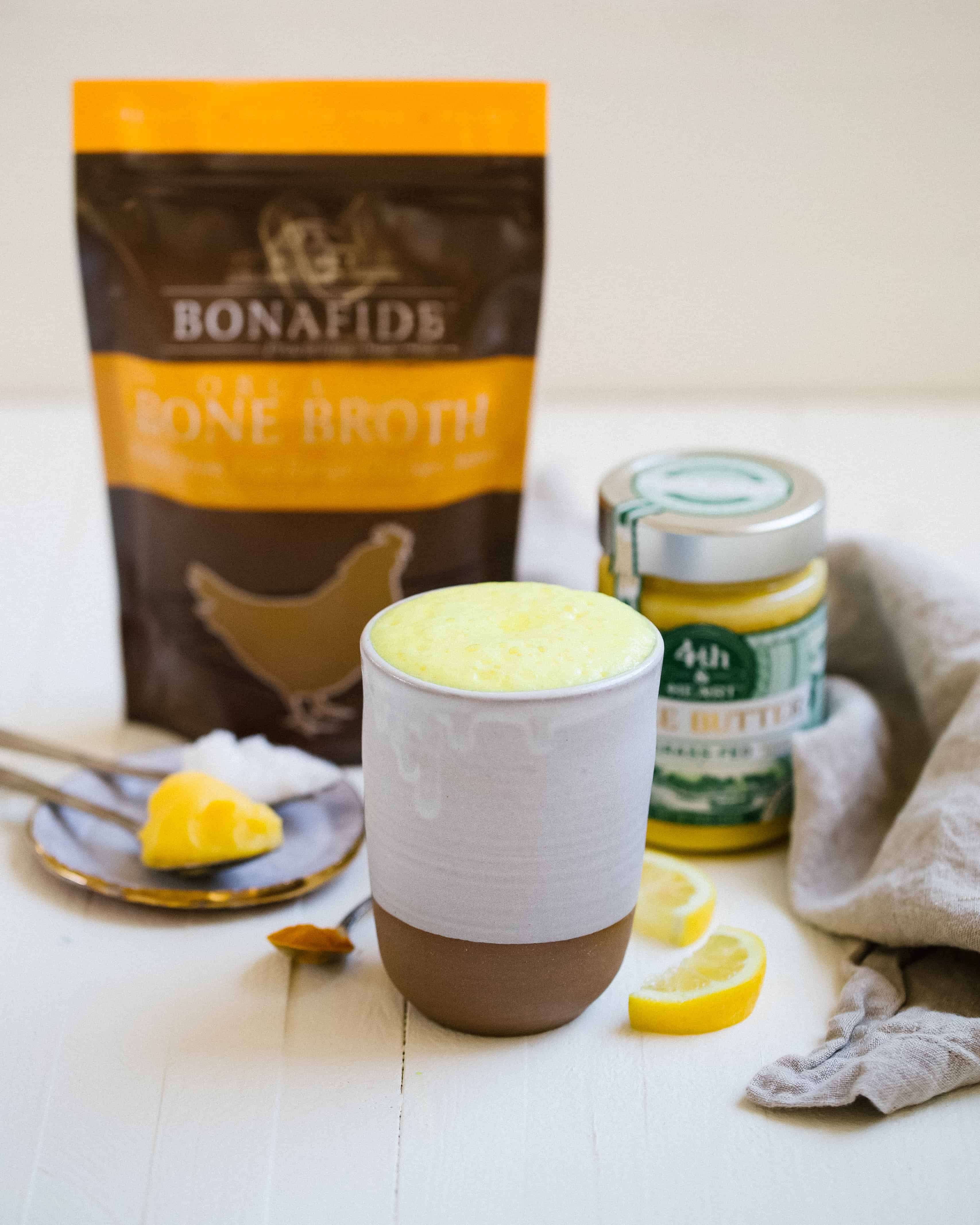 Chicken Bone Broth – Because your grandma was right, chicken broth will cure all that ails you! It's rich in minerals, with the gut-soothing properties of collagen.
Coconut Oil and Ghee – The key to making keto work is upping your intake of fats to keep you full and satisfied despite cutting carbs. This combination of fats in particular will help keep you alert and focused.
Turmeric – We are still completely in love with this beauty-boosting, anti-inflammatory powerhouse, so why not add it into your bone broth latte?
Lemon – You've heard of starting the day with warm lemon water to help rev up your body in the morning and this is kind of the same idea.
The result is a comforting latte that will heal your body from the inside. If you love this keto bone broth latte, you'll also want to try this bone broth matcha latte.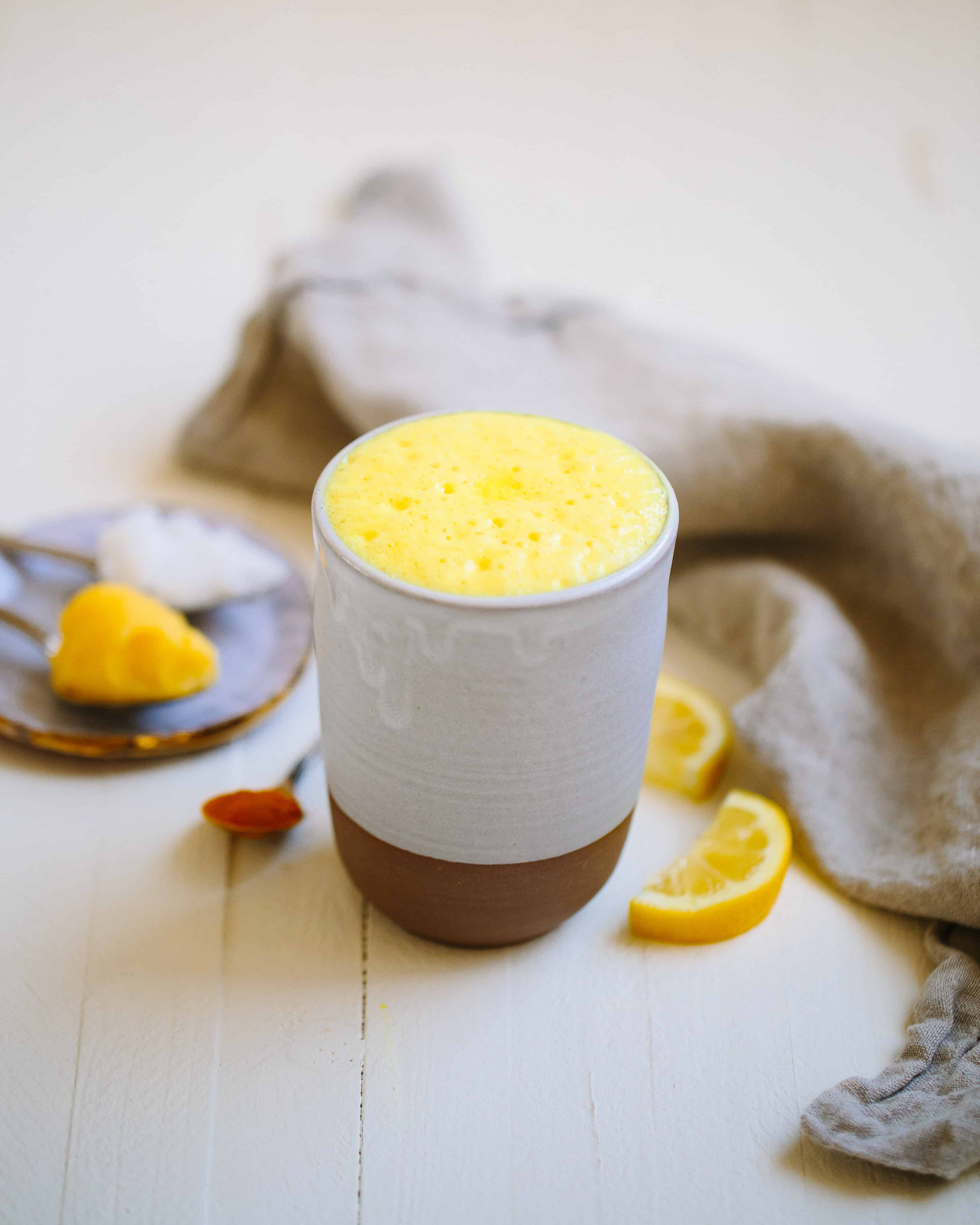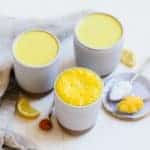 Print Recipe
Keto Bone Broth Latte
A nourishing latte that's full of healthy fats, making it perfect for low carb diets.
Instructions
Heat the broth to a simmer. Pour it into a high-speed blender along with coconut oil, ghee, turmeric, a squeeze of lemon and sea salt to taste. Blend until frothy and feel the heal.
Notes
This latte is best served hot and consumed immediately.
Drink throughout the day whenever you need a quick snack or an energy boost.
98