A lot of keto breakfast recipes are egg-based, and we get it: eggs are great! They're super versatile, packed with protein, and tasty, too. But there's only so much of the same thing that you can eat before needing a change… and so many other options out there! Today we're looking at breakfast recipes that stay inside the keto rules without emphasizing on the eggs.
9 Keto Breakfast Recipes – Beyond Eggs!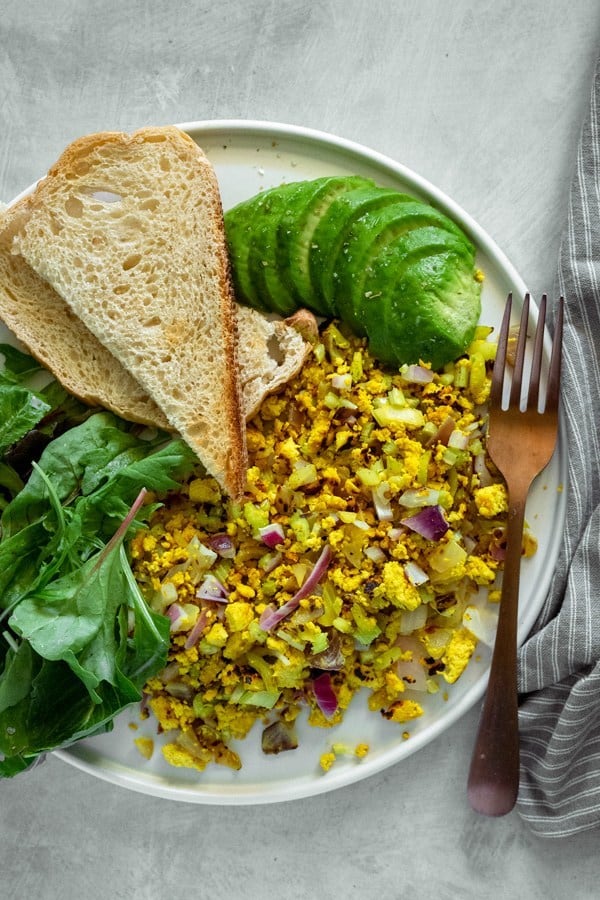 Wait, didn't we just say 'no eggs'? We did indeed. This recipe is actually for scrambled tofu, loaded with veggies, and it makes the perfect vegan option for a keto breakfast.
Simple Vegan Tofu Scramble from Ethical and Chic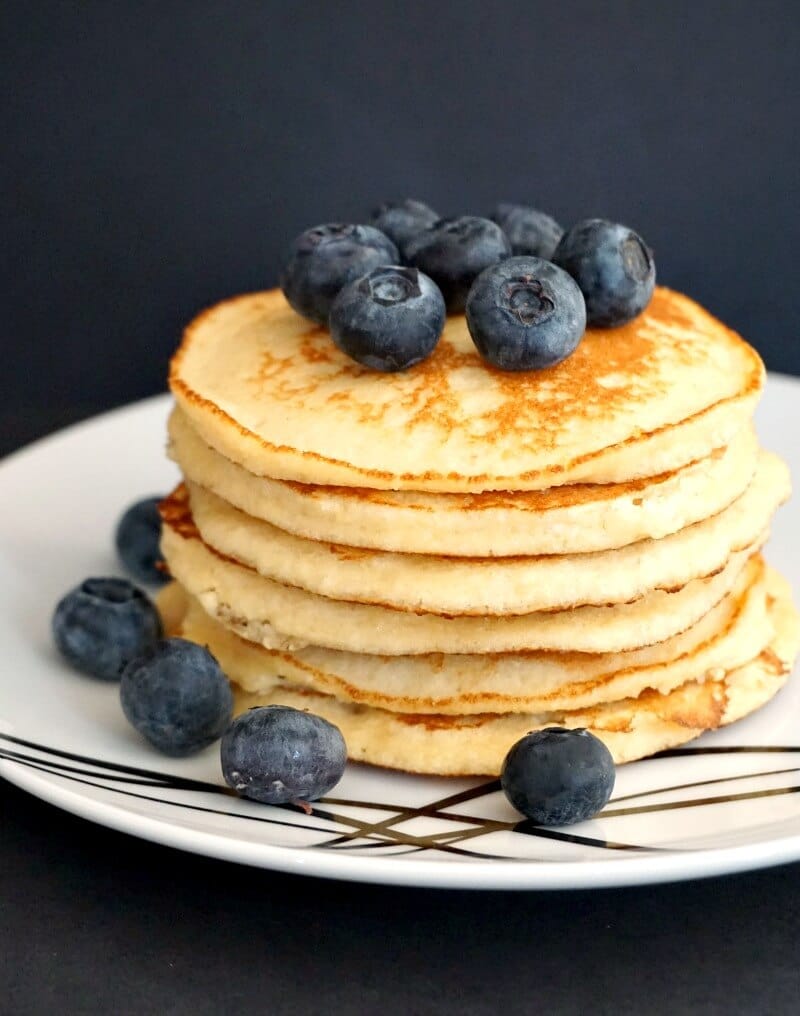 Pancakes and breakfast are synonymous, right? Go for the low carb version with these almond flour pancakes. Making them nice and fluffy can take a little practice, but it's so worth it!
Low Carb Almond Pancakes from My Gorgeous Recipe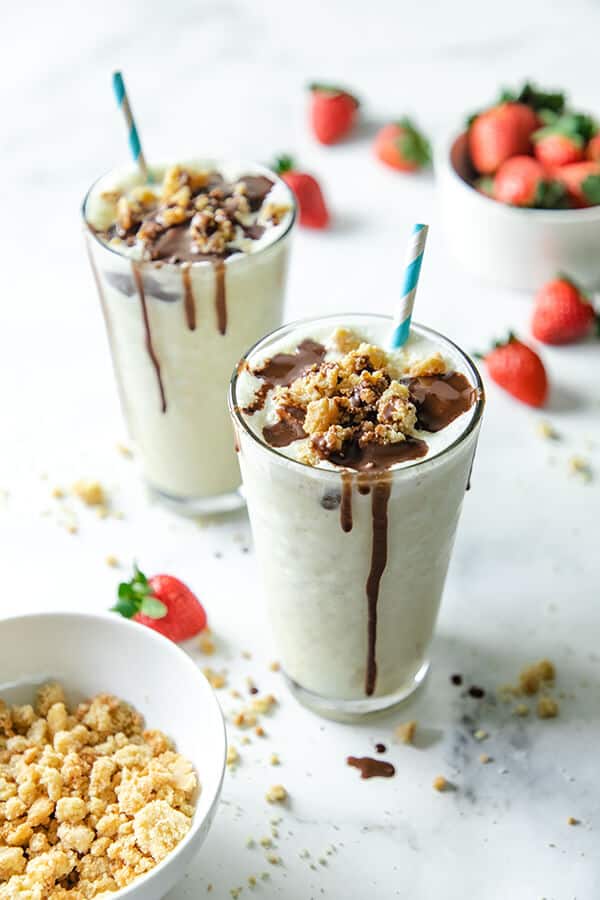 This breakfast smoothie is low-carb, keto, and deliciously sugar-free. It's gluten-free and grain-free, and you'll never believe how rich and creamy it is. And did we mention it tastes like cheesecake?!
Low-Carb Vanilla Cheesecake Smoothie from Mr. Farmer's Daughter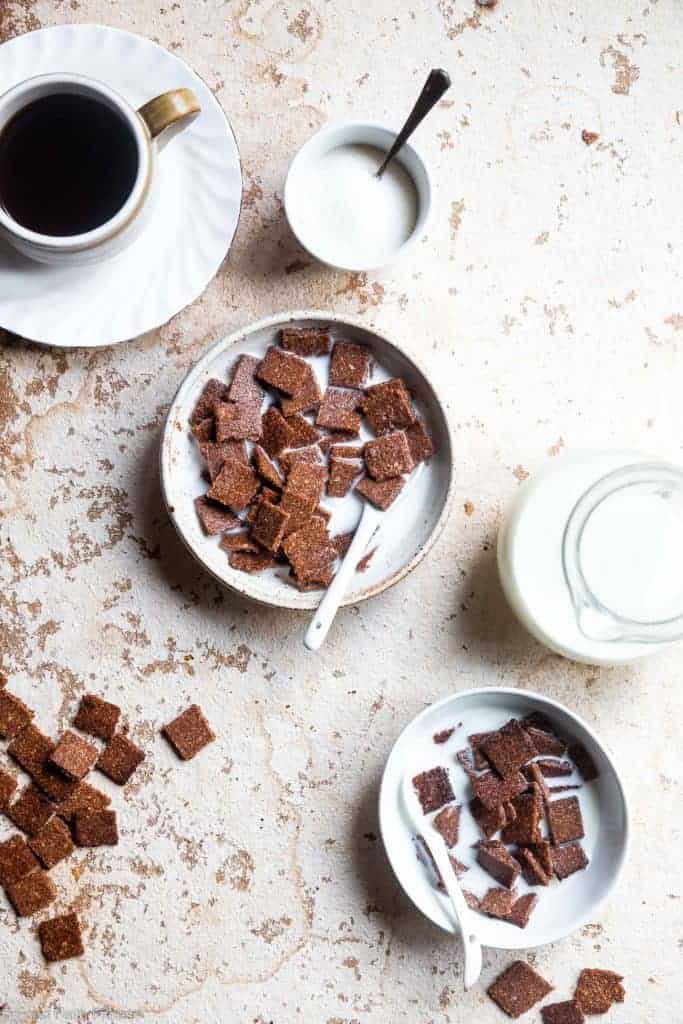 Cereal is always an easy go-to breakfast, but traditional cereals are usually packed with sugar and leave you hungry within an hour! This low-carb cereal only has 6 ingredients, none of which are sugar, grain, or dairy. If that sounds too good to be true, check out the recipe for yourself! And don't forget to substitute the dairy milk for a keto-friendly seed-based milk, like hemp or sunflower.
Cinnamon Homemade Keto Low Carb Cereal from Food Faith Fitness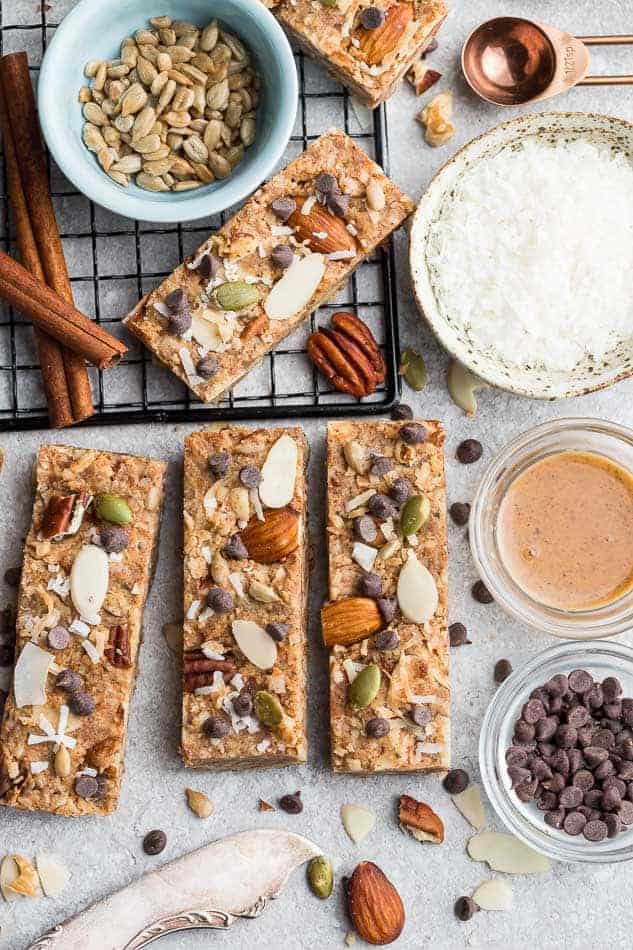 Breakfast on the go almost always means granola bar. But does it stand the keto test? This one does! Made from seeds, almond butter and coconut oil, this recipe is sugar free and totally delicious. Plus the soft, chewy bars are made without the oats or flour that you would find in a traditional granola bar.
Keto Granola Bars from Life Made Sweeter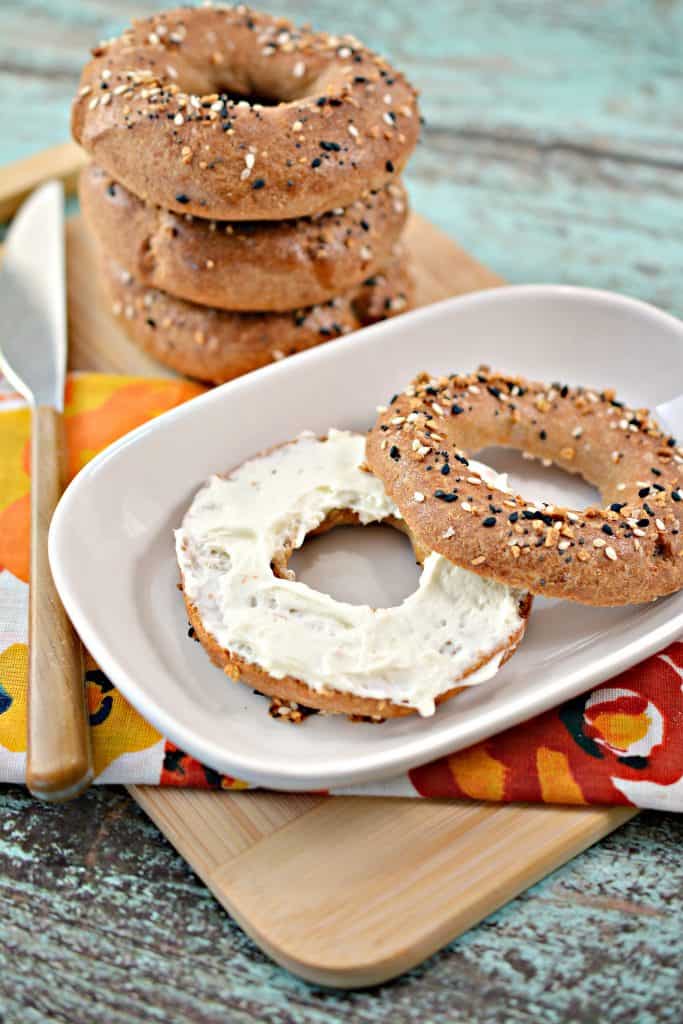 Missing the taste of an everything bagel but not really missing the carbs? Same. This almond flour-based recipe is all that. Top with a cream cheese spread or avocado or even… eggs.
Keto Everything Bagels from Stylish Cravings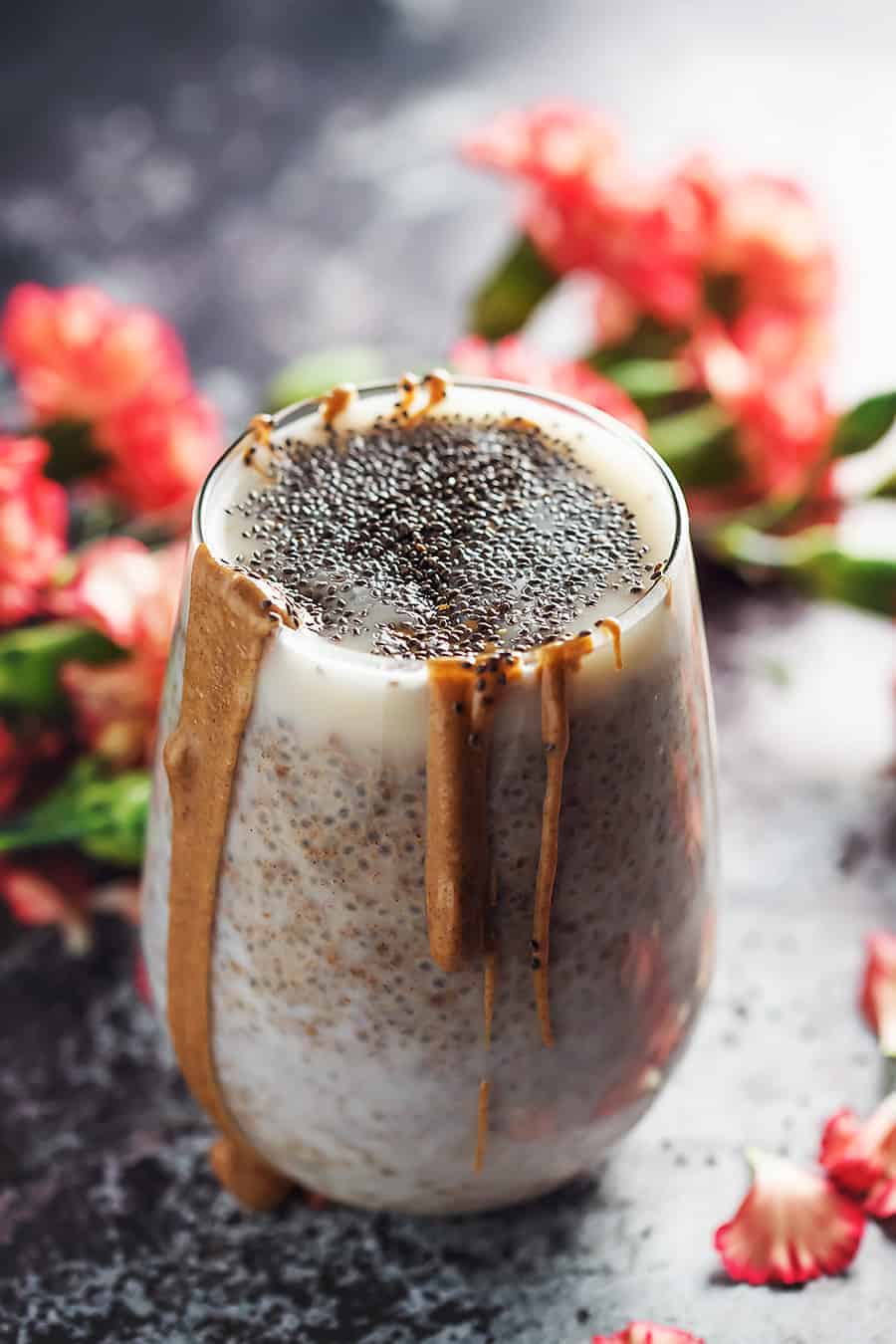 A tablespoon of chia seeds is only 1 net carb, which makes the yummy seeds perfect for a keto breakfast. With cinnamon and almond milk, this chia pudding is a total treat. And with plenty of fiber you'll stay full until lunch.
Keto Chia Pudding with Almond and Cinnamon from Low Carb With Jennifer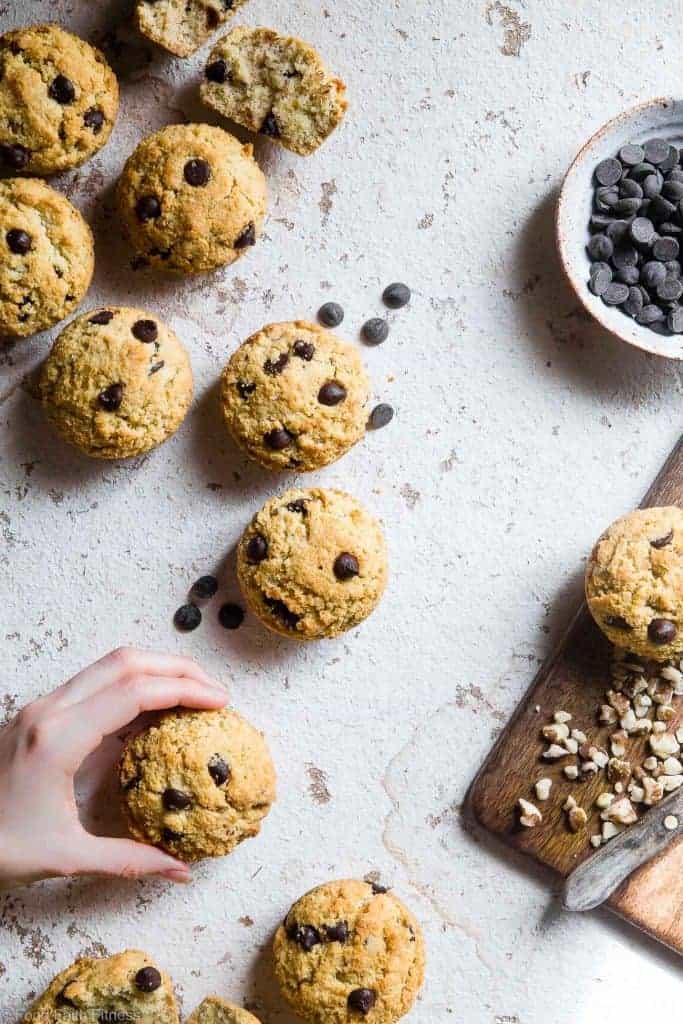 Gluten free, paleo, keto, sugar free… Can these muffins get any better? The fluffy treats make an excellent breakfast or snack, and the chocolate chip and walnut combination is just dreamy.
Black Walnut Chocolate Chip Keto Low Carb Muffins from Food Faith Fitness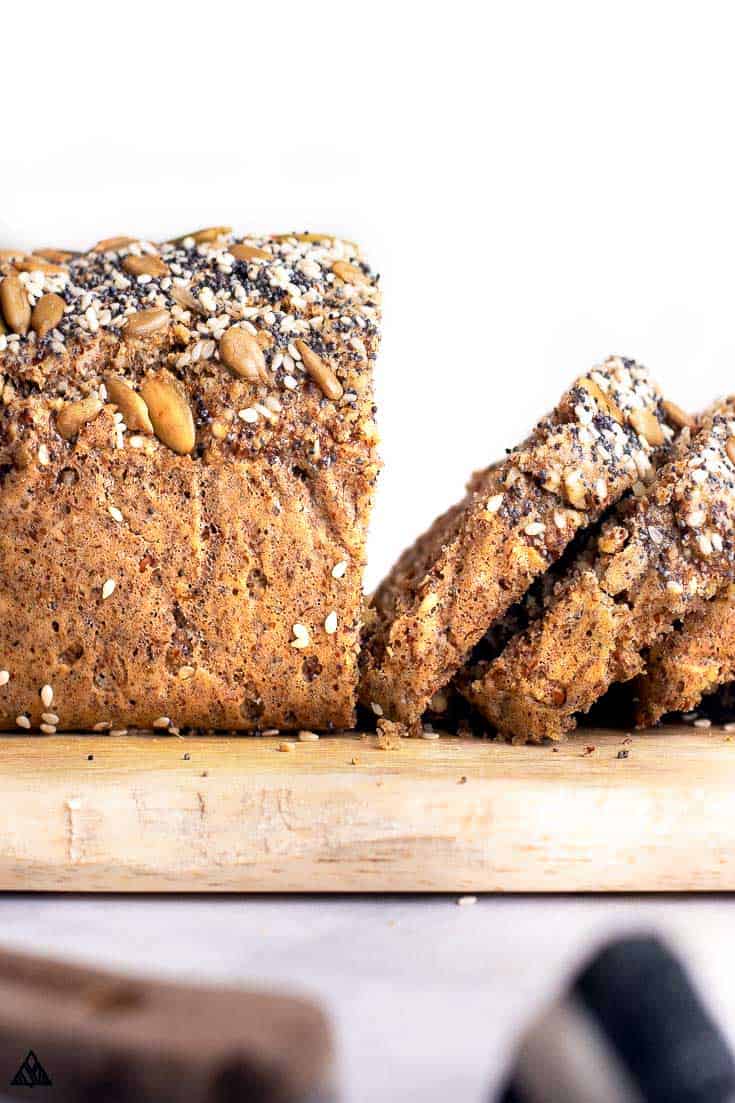 Can't start the day without bread? We feel you! This almond flour bread is low carb and keto-friendly, meaning you can enjoy it guilt-free. Toast it and top it with almond butter for an easy, filling breakfast.
Low Carb Bread with Seeds from The Little Pine
24