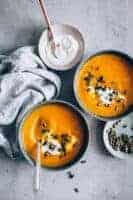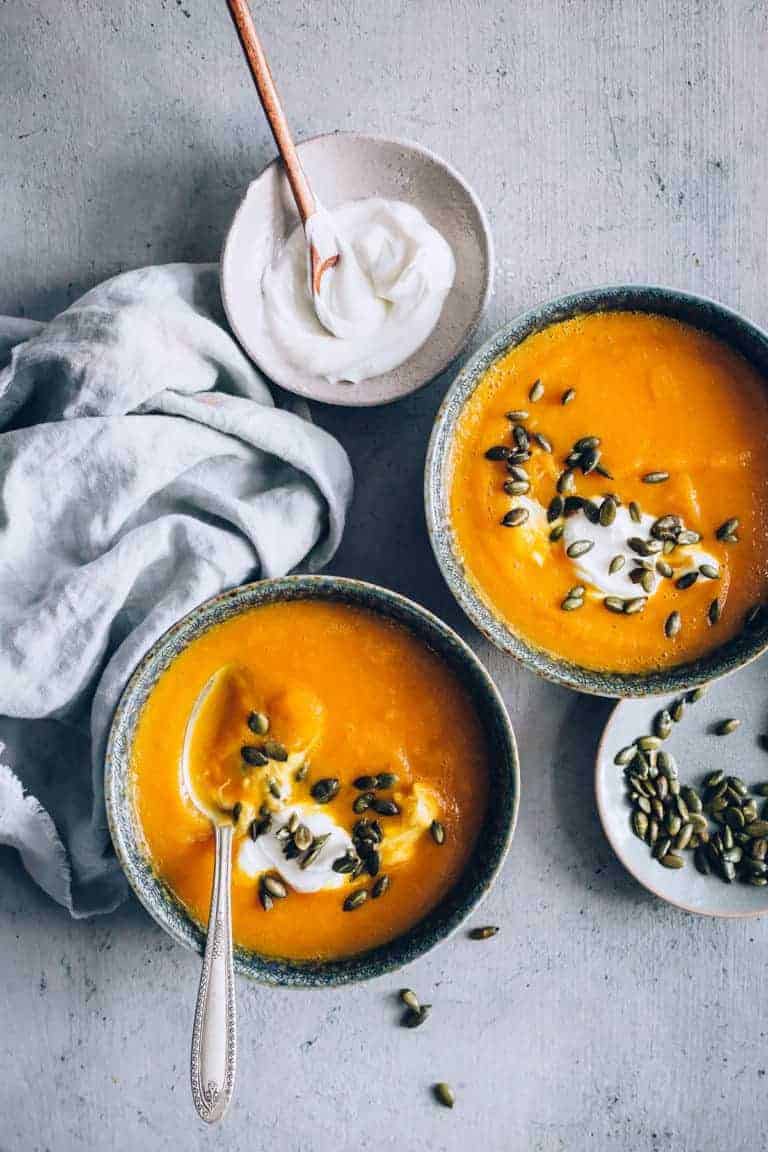 Curried Pumpkin Soup
Yield 6 servings
Ingredients
3 tablespoons salted butter
1/4 cup chopped onions
Salt and pepper
2 tablespoons curry powder
4 cups chicken broth or vegetable broth
1 (15-ounce) can pumpkin puree
1/4 teaspoon red pepper flakes
1/2 cup heavy whipping cream
Creme fraiche or sour cream, for garnish
Pumpkin seeds, for garnish
Instructions
Melt the butter in a large saucepan over medium heat. Add the onions and sprinkle with salt and pepper. Sauté until the onions are translucent, about 4 minutes. Stir in the curry powder and cook for another minute.
Add the broth, pumpkin puree, and red pepper flakes. Bring to a simmer and cook for 5 minutes.
Transfer to a blender and puree until smooth. Depending on the size of your blender, you may need to work in batches. (Alternatively, you can use an immersion blender to puree the soup right in the pot.) Return the soup to the pot and stir in the heavy whipping cream. Adjust the seasonings to taste.
Garnish with dollops of creme fraiche and pumpkin seeds.
Notes
Dairy Free Option: Use avocado oil in place of the butter and full-fat coconut milk in place of the heavy whipping cream. Omit the creme fraiche garnish.
Courses Soups
Recipe by Hello Glow at https://helloglow.co/keto-curried-pumpkin-soup/